« First-World Problems...
|
Main
|
Gun Thread: Sunday Gun Day Edition! »
November 13, 2022
Food Thread: Coffee, Pecan Pie, And Shrimp! Maybe Not all together, But Still...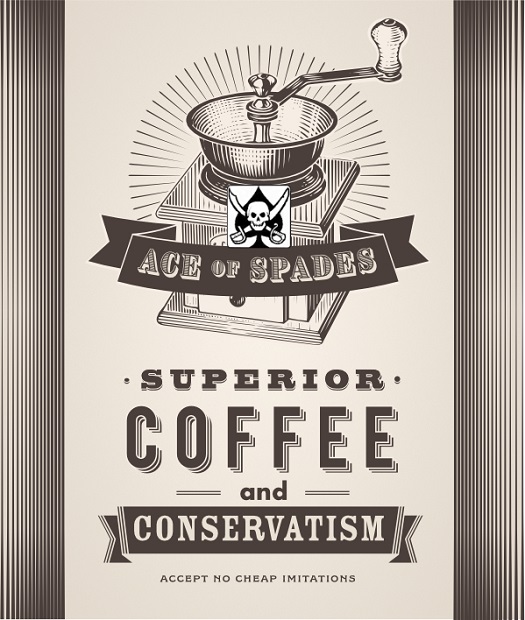 [Awesome graphic done by commenter: "Dr_No"]
I do not understand people who don't drink coffee. Aside from the glories of its aroma, the seductive pleasure of an early-morning ritual, the social aspect of steaming cups of coffee at breakfast or watching the snow fall or the waves crash; damn! I need the caffeine to wake up!
One of the many advantages of our modern consumer society is the amazing variety of coffee we have available with a few clicks of our mouse and a very high limit on our credit cards. Yeah...it's getting ridiculous! I think some of the boutique coffee roasters are competing for the most expensive coffee with the stupidest descriptions, both of the coffee and their companies! here is one place that is particularly silly and pompous:

Shared
Bringing people together with coffee and a culture of kindness. Championing diversity & equity while always striving to be better
Festive flavors abound with this blend, starting with sweet hints of honey and berry-like fig at the start. Rich notes of nougat are then balanced by the tart acidity of lemon marmalade, creating a harmonious balance of sweet, tart, and bitter flavors.
Sourcing
green coffee is at the heart of what we do at Sightglass. It is meticulous and essential work. Processing methods, varieties, growing altitudes, climate, soil and farm conditions are a few of the many factors that shape and determine a coffee's overall quality. Being present at origin allows us to see these factors first hand and ultimately, helps us determine the best expression of each coffee we work with.
Red Bay Coffee is at the forefront of what we believe is the fourth wave of coffee -- a firm commitment to ensure coffee production is not only high quality and sustainable, but a vehicle for diversity, inclusion, social and economic restoration, entrepreneurship, and environmental sustainability. We are foodies, artists, activists, community folk, and innovators who love, love, love what we do.

Red Bay seeks to create unity by hiring and serving people of all backgrounds, striving to be diverse and inclusive of those who have traditionally been left out of the specialty coffee industry, especially people of color, the formerly incarcerated, women and people with disabilities.
This is the sort of shit that makes me want to throw away all of my coffee equipment and buy styrofoam (screw you Gaiaiaia!) cups of coffee from 7-11.
Can we please not ruin one of the wonders of modern life by equating a cup of coffee with ridiculous social and cultural issues?
It doesn't need that embellishment or complication...it is wonderful on its own. One of my favorite coffee places is conspicuous in its lack of this sort of crap. They talk about interesting stuff that isn't thinly veiled virtue signalling. And they sell really good coffee!
Weird!
******
It is an amazing and embarrassing reflection on the stupidity and insularity among those who would regulate and control and manipulate the world economy for their own political purposes. The Biden Junta has attacked the fossil fuel industry, with predictable...and not-so-predictable...results.
Trade groups warn of energy cost impact on food safety

Freshfel, the European Fresh Produce Association, warned that product freshness, quality, and safety may be at risk without proper temperature-controlled storage and microbiological contamination will be heightened if cold chains are cut.

Some fresh produce operators are facing electricity bills up to 10 times higher than the previous year, said the group.

Outdoor production requires electricity for irrigation, indoor operations need temperature management and appropriate lighting. Packing and storage sites must have certain levels of cooling and temperature controlled atmosphere, as do ripening facilities.
No shit! The unintended consequences of a top-down change in one of the basic inputs of about 99% of the world economy is going to have unexpected effects?
No! I shan't believe it! I simply shan't!

******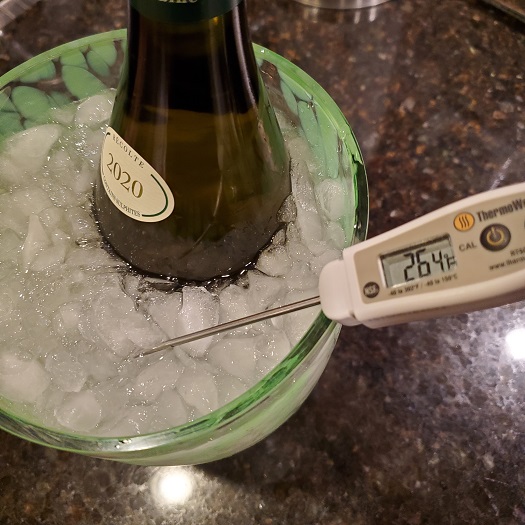 Chilling wine (or beer or vodka or...) is easy with enough time. I keep my refrigerator very cold...just above freezing, so a couple of hours is all it takes. But what about trying to chill something quickly? Air is a mediocre conductor, which is why it takes a long time to chill bottles in the refrigerator. But water is an excellent conductor, which is why chilling bottles in an ice/water mix works great!
And if you are in a real rush, add a bunch of salt to the ice/water mixture and you will decrease the temperature of the solution by about 1.8 degrees C for each mole/Kg of water. It actually doesn't have to be salt, but salt is amazingly cheap compared to other stuff. Although...I guess sugar will work, but that would be a sticky mess.

******
The Deplorable Gourmet
. Anyone ever hear of it?
I am going to make Helena Handbasket's marvelous brownie recipe and go toe-toe-toe with my wife's favorite recipe. I am confident that I will win. They really are good!
And you should buy the cookbook; it is vastly amusing, the profits go to truly noble and worthwhile charities, and maybe if enough of you nag Ace, we can do another one so that all of thos wonderful recipes that didn't make the cut or arrived too late will finally see the light of day. Like my Panda Hash recipe! Although I think Bluebell may have kept that one out of the cookbook on purpose.

******
Most shrimp available outside of the Gulf Coast is frozen. And that isn't necessarily a bad thing...the technology for processing and freezing food is marvelous, and seafood seems like a good candidate for prompt processing and freezing because it is less robust than other animal proteins. But there is also a lot of mediocre frozen shrimp on the market (I have ranted about this in the past)...the commodity stuff from the far east is a good example. It's okay, and certainly better than no shrimp at all (can you tell that I like shrimp?), but good quality American shrimp is hard to beat.
The stuff in the photo was not planned, but walking past the seafood counter yesterday was a mistake. They had some particularly good looking shrimp that caught my eye. And yes, I was hungry.
They called them "blue shrimp," but they were from the Gulf, so who the hell knows what they were. All I know is that they were delicious. And overcooked. They cooked quicker than my go-to Gulf shrimp, which puzzles me to no end, but that's my story and I'm sticking to it!
But don't get me started on skewers. Why do they have a corkscrew shape? Why not flat, so the food doesn't rotate?
These are the questions that keep me up at night.

******
Alton Brown is a bit of a loon. I can't figure him out, but this recipe sounds delicious! I love pecan pie, and I love rye Old Fashioneds. And Mr. Brown has obliged me by mixing the two!
Not really, but he uses spiced pecans, adds pecans to the dough, and then adds a bit of Rye Whiskey just for shits and giggles.
"Old Fashioned" Pecan Pie: RELOADED
I'm going to give it a try, although the dough will be a problem because I am profoundly retarded when it comes to making pie doughs.

******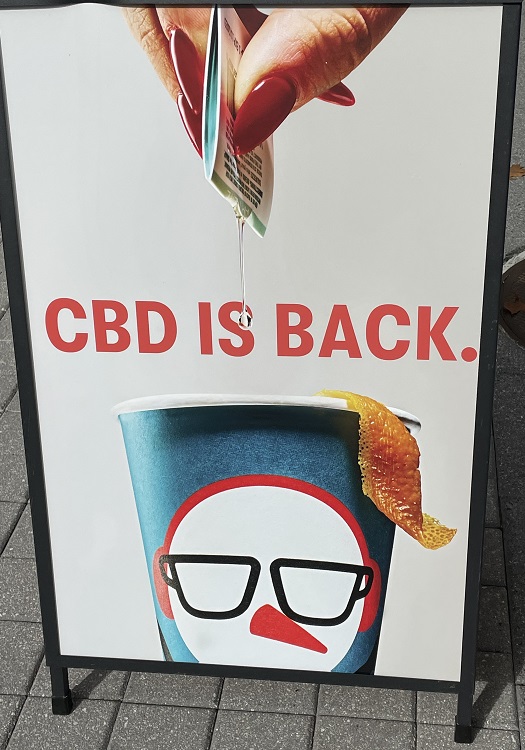 [Spotted in D.C. by T.C., a friend and reader]
******
Just send me oysters. Lots of oysters, and I will provide special dispensation for those without taste who insist upon maple syrup with their French Toast. And pork rib roasts from the front end of the pig where all the good and fatty meat lives, carrots that don't taste like stalky chalk, spare bottles of Van Winkle Special Reserve 12 Year Old Bourbon, an herb garden that actually produces herbs (but no basil!), well-marbled NY strip steaks and elk backstrap to:
cbd dot aoshq at gmail dot com.
And don't think that the rest of you are off the hook with maple syrup and French Toast: I'm still watching you! And I am watching you perverts who shake Manhattans and keeping a list for the Burning Times.

posted by CBD at
04:00 PM
|
Access Comments