« Turnout Numbers for Democrats Indicate "Possible Worst Case Scenario for Democrats"?
"A Good Time for a Freak-Out?" "Armageddon?"
|
Main
|
AllahPundit's Favorite MSNBC Host Chris Hayes Concedes the Election, But Then Says Democracy Is Not, In Fact, Over »
November 08, 2022
One Progressive Group Has Already Sent Out a Post-Mortem Explaining Why Democrats Lost This Election
First Republican Victory of the Day!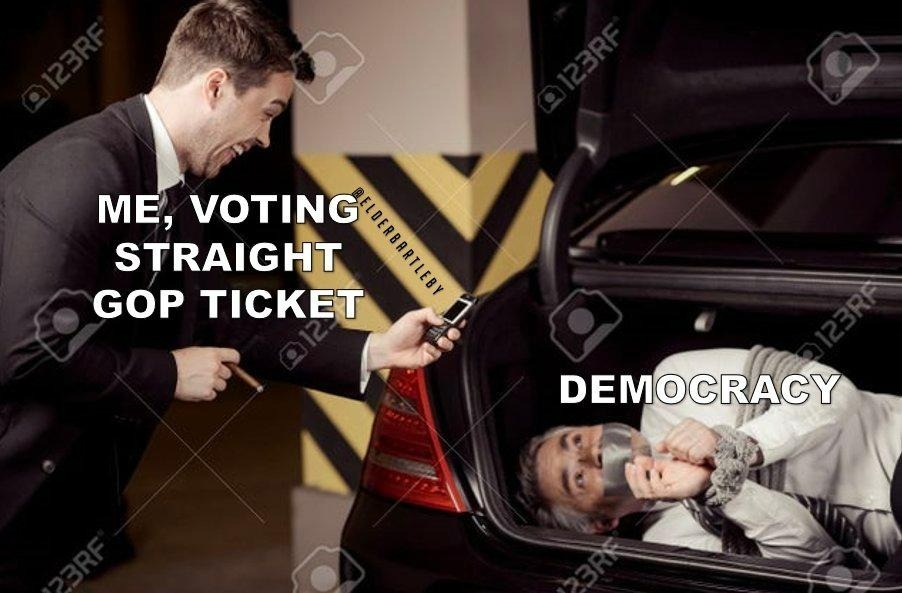 Matthew Yglesias @mattyglesias


At least one progressive group *already sent out* its analysis of why Democrats lost the midterms because they weren't progressive enough.
The first Republican win of the day comes from Guam. Guam sends a non-voting delegate to Congress. This position was created in 1972. Only one Republican has ever been elected from Guam before today. But now there is a second.
In New York District 17, where DCCC Chairman Sean Patrick Maloney -- who just told people bitten by his party's inflation to eat Chef Boy-ar-dee -- may well lose to Republican Michael Lawler, what do you know, voting machines aren't working in precincts with a lot of very conservative-voting Hasidim. It's almost as if Democrats have a national strategy of voter suppression.
Meanwhile, Democrat turnout problems are all-natural, and well-earned:

Pradheep J. Shanker
@Neoavatara

I've heard bad turnout among Dems in both Ohio and Michigan.

In Ohio, it's going to be an early night.
Erick Erickson @EWErickson

Democrats are having turnout problems in a growing number of states today.

posted by Ace at
02:34 PM
|
Access Comments