« "Gentlemen! I Despise Each and Every One of You:" Japanese Candidate for Governor of Tokyo is So #Based He Makes Us Look Like David French Hunched Over and Tugging At His Shame In the Closet
|
Main
|
John Fetterman Ends His General Election Campaign The Way He Began It: With Profound, Irrecoverable Brain Damage »
November 07, 2022
Kathy Griffin Suspended From Twitter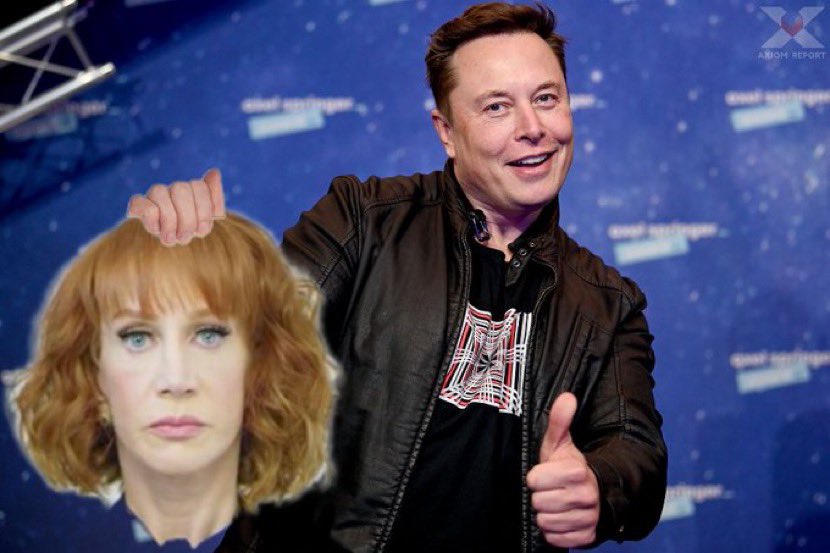 Musk endorsed voting for Republicans this cycle, by the way:
Elon Musk @elonmusk

To independent-minded voters:

Shared power curbs the worst excesses of both parties, therefore I recommend voting for a Republican Congress, given that the Presidency is Democratic.
Twitchy reports:
A number of celebrity accounts, including Kathy Griffin, thought it would be a sick burn to change their verified account's name and profile pictures to match Elon Musk's account as proof that opening up the verified Twitter blue check to the 'little people' would be dangerous for the platform.

Valerie Bertinelli and Sarah Silverman were some of the first accounts to pull the stunt. They have since changed their accounts back, but Kathy Griffin thought she'd try to cash in on the joke and began tweeting support for Democrat candidates using Musk's name and photo.

Griffin managed to catch Musk's attention and may have achieved the funniest moment of her entire career.

Election Wizard @ElectionWiz

JUST IN: Kathy Griffin's Twitter account has been suspended after she made numerous fake post impersonating Elon Musk. "Going forward, any Twitter handles engaging in impersonation without clearly specifying 'parody' will be permanently suspended," Musk declared.
Catturd @catturd2

Replying to @elonmusk

Hell yes! And that should apply to the Hollywood crowd just like us average Joes.

Elon Musk @elonmusk

Replying to @catturd2

No exceptions

Boy these nobodies, sub-D-listers, and hasbeens sure are very proud of their "Blue Tick" status, and are determined that none of the "little people" will have it.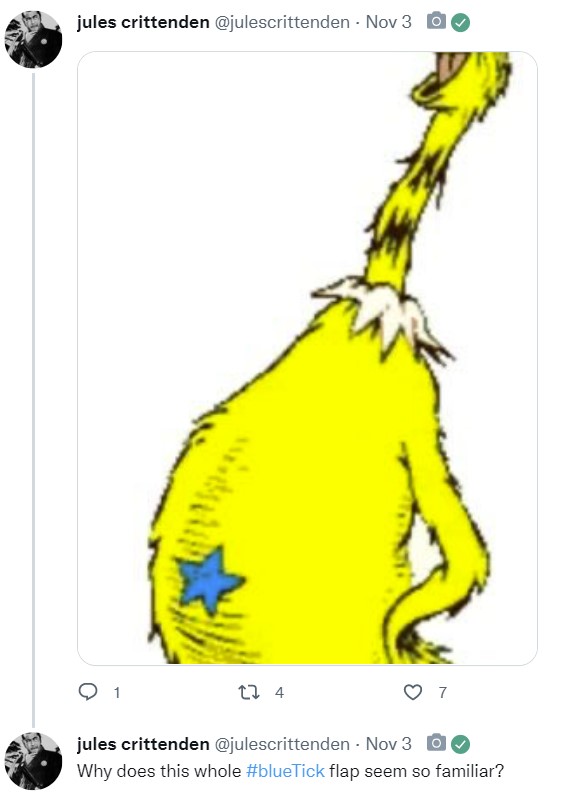 Musk continued dunking on Griffin.
Elon Musk @elonmusk

Actually, she was suspended for impersonating a comedian
Apparently determined to get permanently banned, Kathy Griffin then began posting from her dead mother's account -- and bragging that she was evading the suspension in that manner.
Maggie Griffin @TipItMaggieG

Replying to @elonmusk

I mean… you stole that joke, you asshole. People have been posting that joke for hours, you hack.

Look, please do a better job running this company. It used to mean something.
This is KG btw

Bold strategy, Cotton. We'll see how that works out for her.
Elon Musk @elonmusk

But if she really wants her account back, she can have it

For $8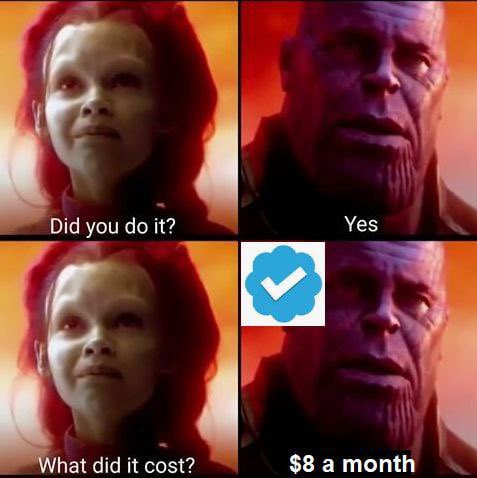 posted by Ace at
01:00 PM
|
Access Comments