« Gardening, Puttering and Adventure Thread, Oct. 29
|
Main
|
The Weekend Hobby Thread »
October 29, 2022
Pet Thread, Oct. 29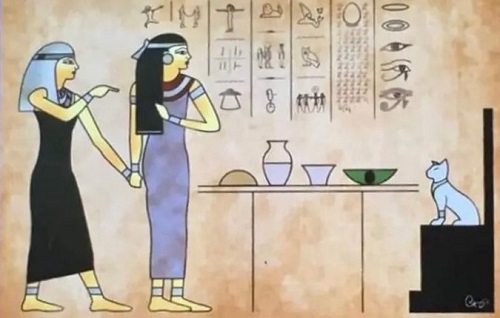 Ancient cat iconography, Egypt
Perfessor Squirrel reminds us that today is National Cat Day. I think there was a Cat Appreciation Day or something similar not long ago.
But anyway, at the link, there is a timeline of cat/human interactions which includes worship of cats by Egyptians 4,000 years ago.
* * *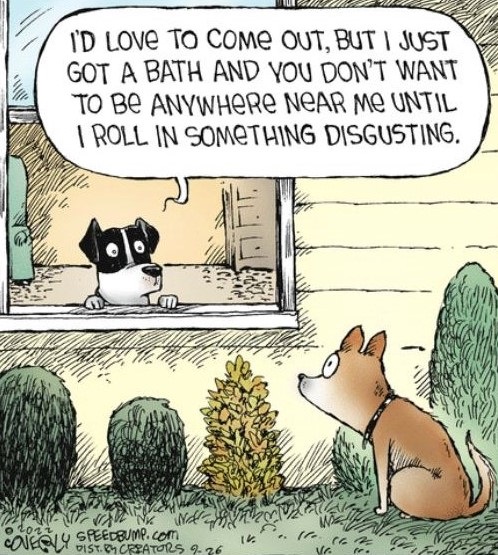 Getting ready for that Halloween costume
* * *
Good afternoon and welcome to the almost world famous Ace of Spades Pet Thread. Thanks for stopping by. Kick back and enjoy the world of animals.
Would you like a treat?
Let's enjoy the world of animals and leave the world of politics outside today.

* * *
Happy Halloween Weekend!
Be careful with treats for your kids and pets!
* * *
Got extra pumpkins?
* * *
Some black cats have to work, you know!
Meet The PetMorons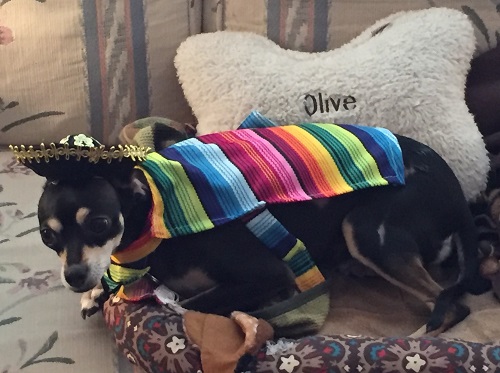 Weasel Dog does not appreciate cultural appropriation on Halloween.

Weasel
* * *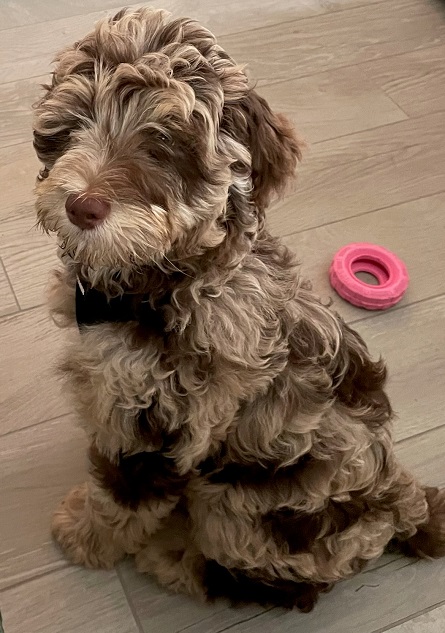 Hi KT,

Just had to send in a picture of a friend's new addition. I'm generally not a fan of designer dogs, but this little guy is just so cute. His name is Jack, and he is a Golden Old English Doodle Dog. He is 1/4 Golden Retriever, 1/4 Old English Sheepdog, and 1/2 Poodle. My friend was told he would only get to about 30 lbs. and we all had a good laugh at that.

Regards,

IrishEi
* * *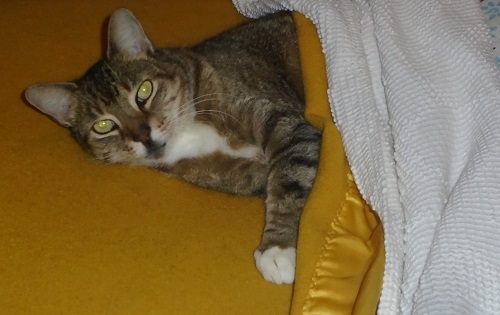 Old lady spot, she's so old we forgot how long she's been around. She's mean and surly when she has to be but is the queen.

From the desk of "THE LORD PROTECTOR" the BIG "T" . . .
Well, she certainly plays the part of the queen well.
* * *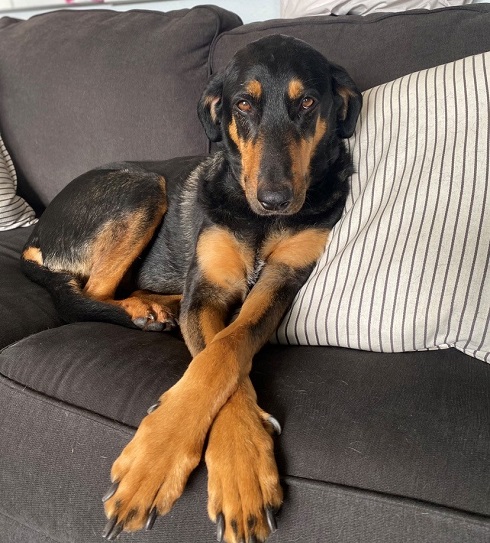 Long time lurker. Love seeing and reading about all the other pets out there.

This is Layla, a German Shepherd/Rottweiler/Mix my wife and I adopted in the spring of 2018. She is the 1st dog that we adopted together. She sadly passed away last weekend. She was an expert level napper who enjoyed her twice daily walks and observing the neighborhood from our balcony. She thought every adult human she met was her newest best friend and greeted them enthusiastically. Children, particularly infants, she took a keen interest in, always cautious and alertly investigating.

She was mostly indifferent to other dogs, tolerating them when out and about, and barking only when one first shows her aggression. She had a strong prey drive, and would absolutely terrorize any squirrel, rabbit, or other small critter she could sniff out. We both miss her dearly.

-STank in Stuttgart
What a wonderful dog. What a sad loss. Please visit us again.
* * *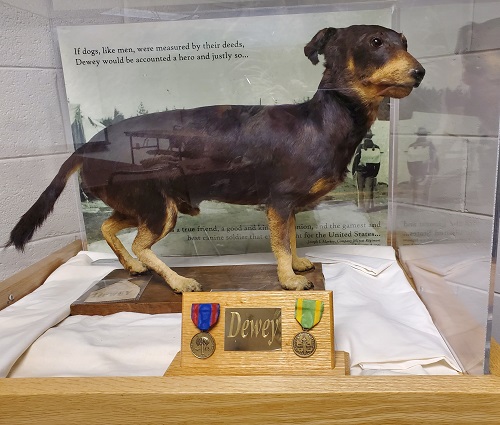 I'm not much of a pet person, but while visiting a National Guard armory in Iowa, I saw the display of Dewey, the unit's mascot from the Spanish-American war who served with them in the Philippines. Stuffed animal trophies are one thing, but pets (or unit mascots) are different, and I think most people would prefer not to preserve the memory of their past pets this way.

However, out of all the trinkets and such displayed by the unit from their various deployments, Dewey is the only one I recall. He's still the thing any visitor remembers from the place, so I guess in a way, he's still a mascot, representing the unit to the public. I've never been assigned to the unit, so I don't know what the soldiers/leadership think about him, but I did find this little history article about him for those who want to read his story.

Grimmy
This may not be the only way to remember a treasured animal companion. I know that many in The Horde remember their pets long after they are gone.
But what a remarkable story!
* * *

What a wonderful collection of pet stories and photos today. Thank you for sharing your pets and experiences with us.
If you would like to send pet and/or animal stories, links, etc. for the Ace of Spades Pet Thread, the address is:

petmorons at protonmail dot com

Remember to include the nic by which you wish to be known when you comment at AoSHQ, or let us know if you want to remain a lurker.
Until next Saturday, have a great week!
* * *

If you start feeling nostalgic, here a link to last week's Pet Thread, the Ace of Spades Pet Thread, October 22. Some special PetMoron stories and photos there.
I closed the comments on this post so you wouldn't get banned for commenting on a week-old post, but don't try it anyway.

posted by K.T. at
03:16 PM
|
Access Comments