« Spanish Cafe
|
Main
|
Daily Tech News 27 October 2022 »
October 26, 2022
Wednesday Overnight Open Thread (10/26/22)
("Get off my lawn!")
***
The Quotes of The Day
Quote I

"My father was not the man she makes him out to be," she told Newsweek. "He was strict, but he was a protective parent who loved his children… Strict fathers don't just turn into serial killers." Susan Studey
Thanksgiving will be an awkward gathering.
*
Quote II

"I ended up as an activist in a very different place from where I started. I thought that if we just redistributed resources, then we could solve every problem. I now know that's not true," U2 singer Bono
Quote III

"In personal conversations that the president has had with the lieutenant governor, the president has found him to be an impressive, incredibly bright, and talented person who's just as capable as always to carry out his office, the duties of his office," White House Press Secretary and abysmal liarWhite House Karine Jean-Pierre
Well one MushHead would know another MushHead, how the fvck does she keep a straight face?
***

A country with castles has no "Castle Doctrine".

Dean Kerrie, now 21, was sentenced to three-and-a-half years in prison for fatally stabbing a home intruder in 2018. Justice Paul McDermott said that Kerrie, who was 17 at the time, was "entitled to self-defense," but added that the teen used "grossly" excessive force since the home invader was unarmed.
***

Do your job and do it well. Be nice to one another. Treat everyone as you would like to be treated. There I just saved you from thousands of dollars on an MBA degree.

Wharton MBA Diversity, Equity & Inclusion (DEI) Major


By investigating how social, psychological, and economic factors affect the performance of individuals, groups, and firms, the Diversity, Equity & Inclusion major prepares students to face the challenges involved in creating and maintaining organizations that are diverse, inclusive, and rooted in equity. As organizations attempt to harness the contributions of many stakeholders, students who pursue the Diversity, Equity & Inclusion concentration will not only be well prepared for DEI-focused careers, they will also be prepared to be leaders of change in any organizational role.

The DEI major draws from courses in Management and other Wharton departments, including Legal Studies & Business Ethics and Business, Economics & Public Policy. It requires four credit units beyond the required Wharton core. MGMT classes in the required Wharton core are non-waivable and include MGMT 6100 (Foundations of Teamwork and Leadership, 0.5 cu) as well as your choice of MGMT 6110 (Managing the Established Enterprise) or MGMT 6120 (Managing the Emerging Enterprise) or MGMT 6130 (Managing the Established Enterprise, WEMBA only). All credit units for the major must be taken for a letter grade.

This also happens to be the latest hot topic at my place of employment.
***

In the afterlife does one have a soulmate? If so, Timothy Treadwell could be in luck.

A TEEN screamed "it's eating me" as she was mauled alive by a raging bear while she was on the phone to her mum.

Olga Moskalyova, 19, called her mother as the horrific attack was unfolding, and gave her a heart-breaking, hour-long commentary.
***

Happy Birthday Hillary. You still aren't POTUS.
***
She seems to be an unserious person who is a serious whiner.
***

Free speech. What is there to debate. At Stanford University there is a debatable event to take place.

A Closed Discussion on Academic Freedom?
Stanford professors want the university to distance itself from a closed conference on academic freedom, saying it's silencing debate and harboring racist thought.

There's mounting faculty opposition to an invitation-only, no-media-allowed academic freedom conference scheduled for next week at Stanford University's Graduate School of Business. The conference, headlined by libertarian tech billionaire Peter Thiel and organized by the business school's Classical Liberalism Initiative, has been criticized as pre-emptively limiting dissent in the name of open discourse.

Critics also fault the conference for platforming such speakers as Amy Wax, Robert Mundheim Professor of Law at the University of Pennsylvania, who is known for making racist remarks—including to and about students.

"While we respect the rights of free speech and academic freedom, both are meant to encourage debate and discussion that can test those assertions," more than 30 Stanford professors from a variety of fields said in a statement asking Stanford to distance itself from the conference. "The organizers have in fact gone out of their way to create a hermetically-sealed event, safe from any and all meaningful debate, filled with self-affirmation and self-congratulation, an event where racism is given shelter and immunity.
***

A billion here. A billion there. Pretty soon you'll need wheelbarrows to carry your paycheck. No strings wires attached grants to school districts? Oh this is going to be expensive.

WASHINGTON (AP) — Nearly 400 school districts spanning all 50 states and Washington, D.C., along with several tribes and U.S. territories, are receiving roughly $1 billion in grants to purchase about 2,500 "clean" school buses under a new federal program.

The Biden administration is making the grants available as part of a wider effort to accelerate the transition to zero-emission vehicles and reduce air pollution near schools and communities.

Vice President Kamala Harris and Environmental Protection Agency Administrator Michael Regan announced the grant awards Wednesday in Seattle. The new, mostly electric school buses will reduce greenhouse gas emissions, save money and better protect children's health, they said.

"Who doesn't love a yellow school bus?" a smiling Harris asked an invitation-only crowd at Seattle's Lumen Field, with an electric bus behind her.
***
The old adage, "You get what you pay for" certainly applies to this story.

Duck face disaster: Woman's lips ballooned to triple their size after allergic reaction to $350 discount fillers
Basia Query, 24, from Last Vegas, went for her third lip filler earlier this month
But within minutes her lips began to swell up and became 'uncomfortable'
She was rushed to hospital where doctors diagnosed an allergic reaction
Most of the swelling is now gone, but her lips remain 'super bruised'
***

This guy will have a solid career working for democratic politicians such as Diane Feinstein or Eric Swalwell.

A former U.S. Marine Corps AV-8B Harrier II attack jet pilot who had been working in China has been arrested in Australia. Daniel Edmund Duggan, 54, now likely faces extradition to the United States. It is an interesting development to occur in an ongoing crackdown on ex-military pilots from Western nations working in China, or on behalf of Chinese clients elsewhere. Namely, last week's revelations that "at least 30" British former military pilots have been hired by China to provide training and intelligence to the People's Liberation Army (PLA).
***
A virtue signaling fool and his money are soon parted.

Electric Hummers are selling for more than $100,000 over their list price as demand outstrips supply by almost 100 to one

A GMC Hummer electric vehicle sold for $225,000 at a Houston auction last weekend.
The sale is the latest in which an electric Hummer has sold for substantially more than its list price.
Just 783 trucks have been delivered so far, with a waiting list over 77,000.
***

Kids go through phases? Who would have thunk?(H/T Javems)

Children who think they're trans are probably just going through a 'phase', NHS says
NHS to consider risks of social transition in youth questioning gender identity
Social transitioning can include changing name, pronouns, and crossdressing
New guidelines say it can have significant effects it on a child's psychology
They also say most children will not commit to gender changes in their teens
***

No word if Justin Trudeau and Ralph Northam will have guess staring roles.

A scene with actors using blackface was aired on one of Hong Kong's top broadcasters, TVB, just months after it was accused of racism in a previous show.

An episode of sitcom Come Home Love, which originally premiered in 2012 and follows an extended Chinese family living in modern Hong Kong, featured the offensive segment on Monday.
***
The ONT Musical Interlude & Torque Driver Emporium
&&&
On this day: 26 Oct 1999
American singer, songwriter and actor Hoyt Axton died of a heart attack in Victor, Montana aged 61. He wrote songs for, Elvis Presley, Three Dog Night, (1971 US No.1 'Joy To The World'), John Denver, Ringo Starr, Glen Campbell. His mother Mae Boren Axton wrote 'Heartbreak Hotel'. via thisdayinmusic.com
&&&
On this day: 26 Oct 1991
Legendary Rock concert promoter Bill Graham was killed when the Bell 206B JetRanger III helicopter he was riding in struck the top of a Pacific Gas and Electric transmission tower near Sears Point, northwest of Vallejo and exploded. The crash, which left the helicopter's wreckage dangling near the top of the towering structure, killed Graham, his girlfriend Melissa Gold and pilot Steve Kahn. Graham had founded the Fillmore theaters in San Francisco and New York and had played key roles in supporting such bands as The Who, The Jimi Hendrix Experience, Janis Joplin, The Band, Bob Dylan, The J. Geils Band, The Allman Brothers Band and The Rolling Stones. via thisdayinmusic.com
***
Meth bender equals Genius Award Winner.

For some unexplained reason, a wanted man was covered head-to-toe in black paint when California cops apprehended him last week.

Investigators had been looking to arrest Rufus Barron, 35, on an outstanding warrant when his mother called police to report that her son was asleep in her home in Madera, a city in central California.
***

Common sense prevails, hopefully. Tonight's Feel Good Story of The Day.

BREMERTON, Wash. - A Bremerton football coach who was fired for praying on the field during games must be reinstated to his former position by March of 2023 and is entitled to "reasonable attorneys' fees" from the school, according to court documents.

Joseph Kennedy's case about his firing made it all the way up to the Supreme Court-- with the court ruling 6-3 in favor of the coach getting his job back. In an August 2022 ruling, the justices said Kennedy's right to pray on the field was protected by the First Amendment.
Reasonable attorney fees? ***SNORT***
***
We could use a little cuteness, amirite? I think we do. Dam Beaver dam.

Rescued beaver builds dam at doorway to keep out new roommate (cute video)

Perhaps I'll be able to find some otter videos sometime.
***

Tonight's ONT has been brought to you by Wear & Eat Headwear.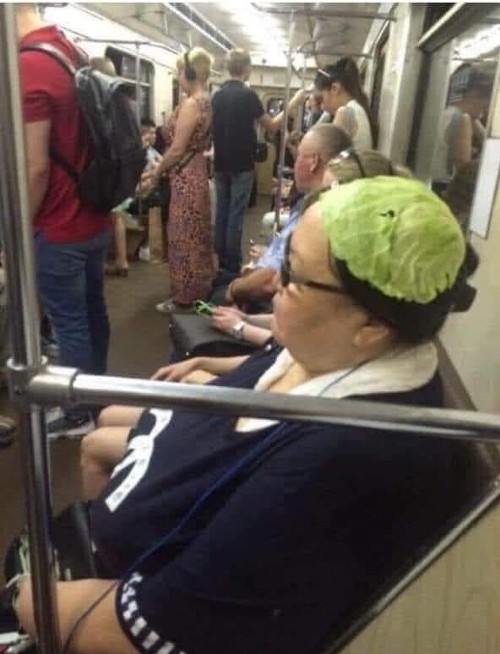 Notice: Posted with permission by the Ace Media Empire and AceCorp, LLC. Legal representation provided by the law firm of Dewey, Cheatem & Howe, S.C. Your host's wardrobe provided by St. Vinny DePaul.


posted by Misanthropic Humanitarian at
10:00 PM
|
Access Comments