« Food Thread: Texas Meet-Up Photo Dump Edition
|
Main
|
Sunday Overnight Open Thread (10/23/22) TXMoMe Lag »
October 23, 2022
Gun Thread: Post TXMoMe Discussion and Analysis Edition!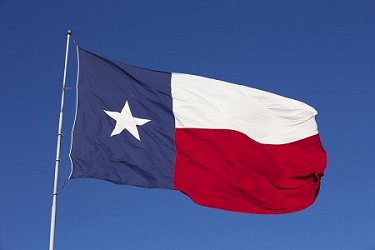 Howdy, Y'all! Welcome to the wondrously fabulous Gun Thread! As always, I want to thank all of our regulars for being here week in and week out, and also offer a bigly Gun Thread welcome to any newcomers who may be joining us tonight. Howdy and thank you for stopping by! I hope you find our wacky conversation on the subject of guns 'n shooting both enjoyable and informative. You are always welcome to lurk in the shadows of shame, but I'd like to invite you to jump into the conversation, say howdy, and tell us what kind of shooting you like to do!
Holy flaming Shitballs! Was that fun, or what? Early this morning I snuck out of the ranch house, tip-toed over and around the crumpled and still sleeping bodies of MoMe revelers, hopped into the WeaselMobile, and with a tear in my eye pointed the car north and towards home. I will again be posting this edition from the Nashville, TN area which is about the halfway point. Please consider this an open thread to discuss your TXMoMe experience, whether it was on one of the ranges or just hanging out and visiting with your fellow Morons. I want to thank our amazing hosts, Ben Had, Cow Horse Queen and RancherBob for making the MoMe possible for us all to enjoy. What these fine people do for the Horde is nothing short of remarkable. There is always a small army of people pitching in to make Camp MoMe a raging success, and we cannot thank you enough. Thank you, thank you, THANK YOU!
So two days of shooting, instruction and demonstration, and several days of simply enjoying the food and company of both old and new friends, alike. This, guys and gals, is precisely how your ol' pal Weasel prefers to spend his days. What was your favorite part of the TXMoMe?
Programming Note: I was able to get a solid 4 hours of sleep last night and was mostly awake in the car all day, so I am bigly pooped. I may have to cash in my chips early tonight!
With that, step into the dojo and let's get to the gun stuff below, shall we?
******
Guns of the Horde
First up, our pal A.H. Lloyd, shares a great report on the SMLE .410 Shotgun.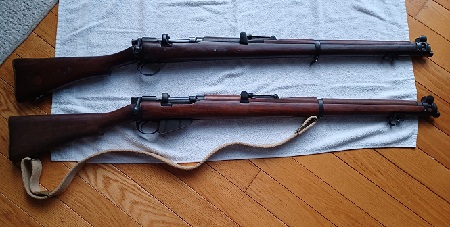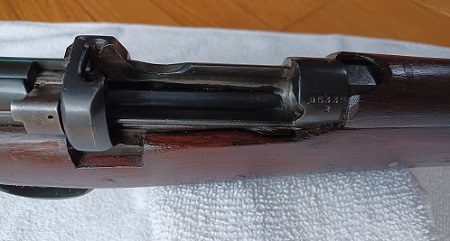 I make no secret of the fact that I like odd firearms. I find the basic stuff boring. When I walk into a store or go to a gun show, I don't even glance at the gleaming cases with the latest polymer offerings. Nope, I head right to the consignment section or the guy selling surplus firearms. Not only can you get great deals, you also get very cool stuff.

And I think that a SMLE chambered for .410 shotgun shells is about the coolest things out there.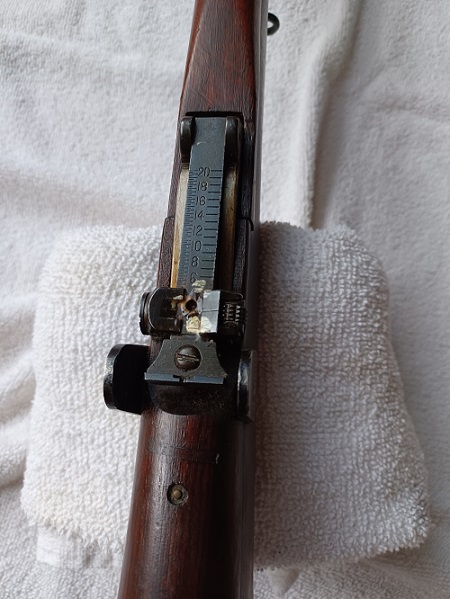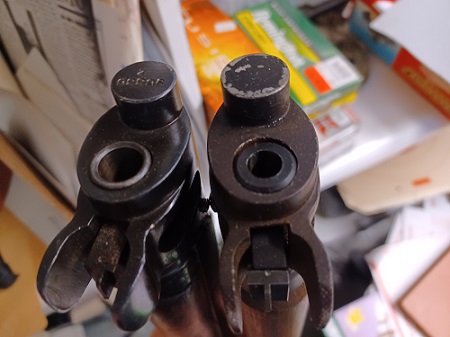 The backstory on this is pretty simple. British India set up a rifle factory at Ishapore in the early part of the 20th Century and used it to produce Short Magazine Lee Enfield rifles. Production continued with some interruptions through World War II. When the British switched to the Rifle No. 4 Mk 1, the Indians took a pass, and just kept cranking out the Mk III.

Sometime in the late 1940s, the Indian government decided it needed some shotguns to help with crowd control, arm prison guards and deal with unruly wildlife. Rather than spend money on entirely new weapons, the thrifty Indians came up with the innovative idea of simply drilling out the barrels of existing SMLEs and rechambering them for .410 shotgun shells - which could conveniently be made with .303 British brass.

The result is a single-shot bolt-action shotgun. The box magazine has been removed, the rear sights pinned in place and it's now a smoothbore, but otherwise it's still a SMLE, which is great.

For those who want more insight, here is a video from Forgotten Weapons. As usual, Ian doesn't show the target, but I did a couple of test shots to see the pattern after I was done with pistol practice. The range was 7 yards.
Of course, shooting a paper target with a shotgun is pretty lame. This thing cries out for skeet shooting, and so I gave it a try. The first issue was the sight picture. You want to use the old sights, but that's pointless. After a few misses I figured out the best approach was to use the protective wings on the front as an aiming point. I ended up going 2 for 3 after that.

The recoil is minimal and there's just something wonderful and weird about a bolt action shotgun, particularly one that's built on a vintage military platform by the original arsenal.

If Michigan ever holds a MoMe (or I can get to one of the southern ones), I'll have to bring this along because it's just too much fun.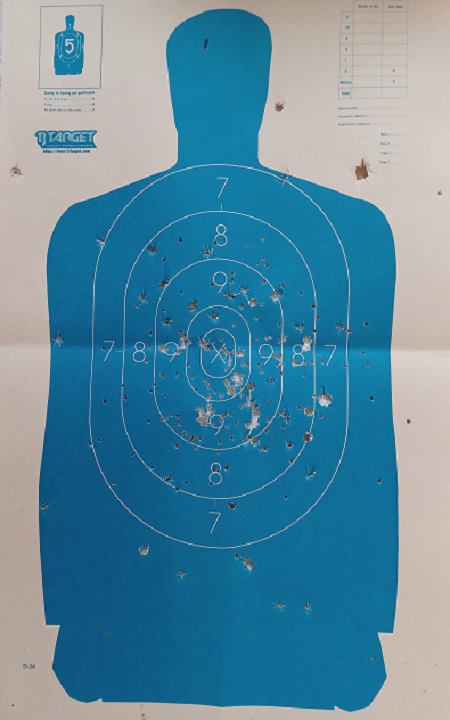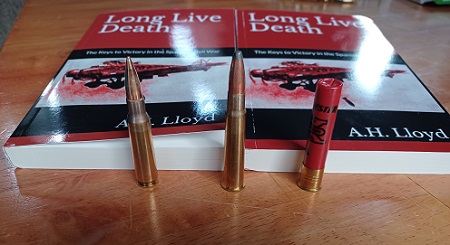 Nice shooting and thanks for the great write-up on something I really never knew existed, thank you AHL!!!
******
Next our pal Nevada Dave shares a couple of photos of his HK MK 23.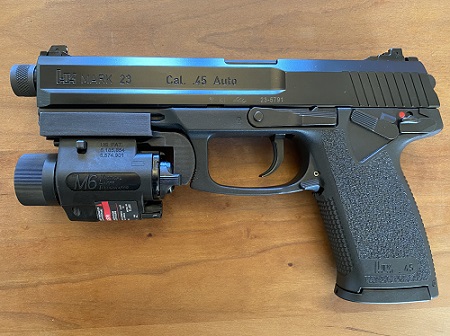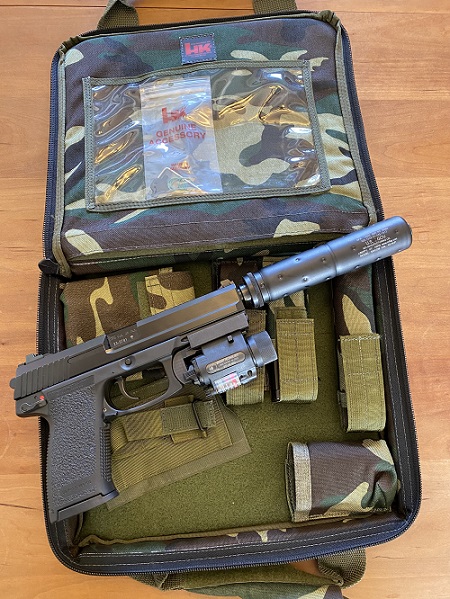 Isn't that a beauty? I bet it shoots as nice as it looks!
******
Range Report
Last week we had an awesome article on the Colt 1911 from our pal
Ed L
, who, inspired by nurse r's target, decided to take it to the range and files the following report.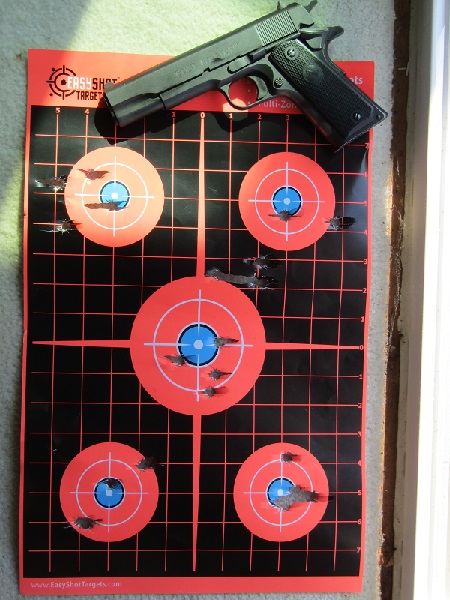 Nurse's performance w/ her 1911 inspired me to take a quick trip to the range on Monday. I started with the upper right target and worked my way down. Range was 10 yards using 230 grain FMJ out of the old Colt M1991A1. It didn't start so well, but I got better by the time I got to the final targets at the bottom.
Nicely done, Ed L! Thanks!
******
Mucho No Bueno Ammo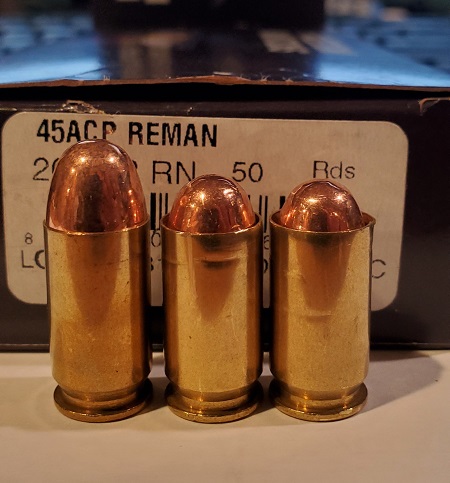 The comments regarding CBD's experience with .45ACP from Freedom Munitions continue to pour into the Gun Thread mailbox. This time, a lurking lurker identifies the likely problem, and wonders if anyone else has any of their products.
Looks like Freedom did not crimp (note especially the two on the right - you can see the bell). How does anyone else's ammo fire? Freedom had poor quality - they used to have a store in Houston and I have some of their ammo.
So who else out there has Freedom Munitions ammo on the shelf, and what has your experience been with it?
******
Mailing Firearms - Armed Attorneys
Here is a discussion from the Armed Attorneys Channel on mailing firearms.
******
EA-18G Trap and Flight Deck Operations
This is bigly cool!
******
Precision and Screws
Ever wonder how a precision piece of gear works? Chances are a screw is involved! Here's a video on the hidden screws of precision.
******
Musical Interlude
One of my favorites!
******
Gun Basics 101
No new video from the She Equips Herself gal, so into the archives we go! This week's video is on gun safety.
******
Cigar of the Week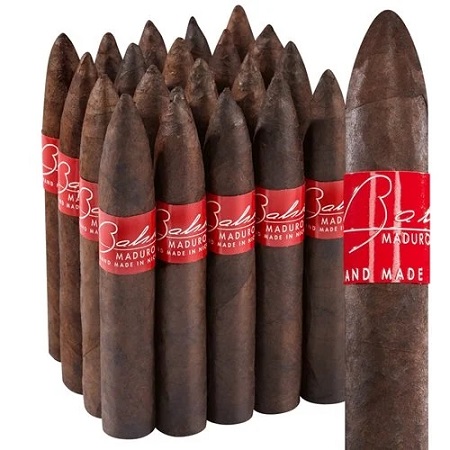 Last week we looked at a bundle of $2 cigars which make a good daily smoke, so why don't we look at another this week; the Bahia Maduro. They're a little pricier than the Villazon Maduro featured last week, and not quite as strong. Handmade in Nicaragua, these fiesty little amigos are well constructed and won't break the bank at $3 each.
WeaselApproved!
***************
***
Here is a Cigar Vixen review of the Punch Signature.
******
Here are some different online cigar vendors. You will find they not only carry different brands and different lines from those brands, but also varying selections of vitolas (sizes/shapes) of given lines. It's good to have options, especially if you're looking for a specific cigar.
Cigarsinternational.com
Cigarpage.com
Famous-smoke.com
Cigarsdaily.com
Neptunecigar.com
Smallbatchcigar.com
Bobalu Cigar Company
Cigarbid.com
A note about sources. The brick & mortar/online divide exists with cigars, as with guns, and most consumer products, with respect to price. As with guns - since both are "persecuted industries", basically - I make a conscious effort to source at least some of my cigars from my local store(s). It's a small thing, but the brick & mortar segment for both guns and tobacco are precious, and worth supporting where you can. And if you're lucky enough to have a good cigar store/lounge available, they're often a good social event with many dangerous people of the sort who own scary gunz, or read smart military blogs like this one. -rhomboid
Anyone have others to include? Perhaps a small local roller who makes a cigar you like? Send me your recommendation and a link to the site!
******
Ammo Link-O-Rama
I'm really very seriously not kidding around anymore. Buy Ammo
AmmoSeek - online ammo search tool
GunBot - online ammo search tool
SG Ammo
Palmetto State Armory
Georgia Arms
AmmoMan
Target Sports USA
Bud's Gun Shop
***Mail Bag***
This week's mailbag entry is from our pal fungus boy.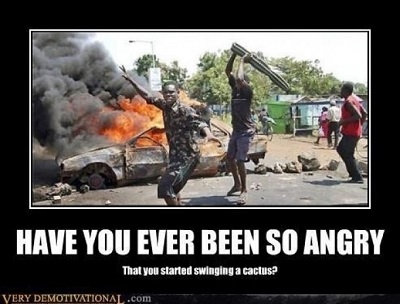 No swinging cacti at the TXMoMe!!
******
Please note the new and improved protonmail account gunthread at protonmail dot com. An informal Gun Thread archive can be found HERE. Future expansion plans are in the works for the site Weasel Gun Thread. If you have a question you would like to ask Gun Thread Staff offline, just send us a note and we'll do our best to answer. If you care to share the story of your favorite firearm, send a picture with your nic and tell us what you sadly lost in the tragic canoe accident. If you would like to remain completely anonymous, just say so. Lurkers are always welcome!
That's it for this week - have you been to the range?


posted by Weasel at
07:00 PM
|
Access Comments