« Gun Thread: Post TXMoMe Discussion and Analysis Edition!
|
Main
|
Daily Tech News 24 October 2022 »
October 23, 2022
Sunday Overnight Open Thread (10/23/22) TXMoMe Lag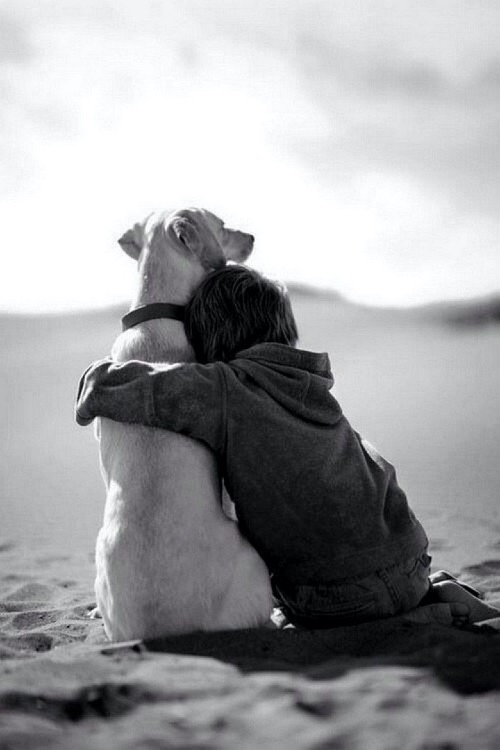 ***
One of the rules about The ONT is not to make it about the Cob. I'll deviate from that rule a tiny bit.
To Ben Had, Rancher Bob & Cow Horse Queen thank you from the bottom of our hearts for the wonderful venue and hospitality. The Fabulous Mrs. Mis. Hum and I really enjoyed meeting you. Your graciousness and warmth for a pair of Cheeseheads is memorable. We enjoyed meeting all of the TXMoMe attendees both commenters and lurkers. I really am humbled by everyone who stopped by to thank me for my AoS service. Thank you one and all.
I had no idea what to expect as this was my first TXMoMe. To be honest with you, I don't do very well in large gatherings. But, I felt at home with the best of friends. God willing and the creeks don't rise. We will be back next year. For those who have never attended. Please plan on it. You will not regret it. I guarantee it. Or your cardboard subscription back.
Now on to The ONT.
***
The Quotes of The Day
Quote I

'Never let anyone make you feel like you cannot do something because of your age – because I don't.' 90 year old Mercy Baggs
Quote II

"This guy isn't a career politician. He's a contractor. He's built a company from nothing. He's a leader who knows how to fight and get results. Michael Bennet votes with [President] Joe Biden 98% of the time. The results have been a disaster for the American people," Gov. Ron DeSantis (R-FL) on the candidacy of Colorado Republican Senate candidateJ oe O'Dea
(Hmmm. Has the DeSantis vs. Trump fight started? Time will tell.
*
Quote III

"I can't breathe!" Crispy-critter, the felon.
***
The Comments of The Week

(Allowed by Pixy)
&

***

Recidivism, how does it work? Let those who are imprisoned out early in this case.

Dallas Police Chief Furious After Paroled Gunman Allegedly Kills Maternity Nurses: 'Abhorrent Failure of Our Criminal Justice System'

Dallas Police Chief Eddie Garcia reacted angrily to Saturday's killing of two nurses at a Dallas hospital by a man out on parole.

Nestor Hernandez, 30, was arrested Saturday on suspicion of capital murder after two nurses were shot at Methodist Dallas Medical Center.

The gunman "was on parole with a special condition of electronic monitoring," Amanda Hernandez, the director of communications for the Texas Department of Criminal Justice, said Sunday, according to KERA-TV.
***
Oct. 22 (UPI) -- The director of the Centers for Disease Control and Prevention, Dr. Rochelle Walensky, tested positive for COVID-19 and is experiencing mild symptoms, the agency said.

The agency added that she is isolating at home and will participate in planned meetings virtually.

I thought all of those Kung Flu pricks were supposed to keep you from acquiring the Kung Flu.
***
Our "Friends" to the north are disarming their citizens at a fast pace.

Oh … Canada.

In a move that is somehow both stunning and not surprising at all, Canada officially banned the buying, selling and transferring of handguns on Friday. People will also not be able to bring newly acquired handguns into the country.

Canadian Prime Minister Justin Trudeau announced the widespread ban at a news conference in Surrey, British Columbia.
***
President Trump was in Texas yesterday. He should have attended the MoMe. But, he didn't and is taking his fight against the Washington Post and New York Times.

Former President Donald Trump said on Saturday that he will sue the Pulitzer Prize Board for awarding journalists who advanced the discredited "Russia Hoax" narrative as well as for doubling down on allegedly defamatory remarks. For over a year, Trump has insisted that the Pulitzer board revoke the prizes to the New York Times and the Washington Post because the awarded reporting "have become worthless and meaningless."

What are the details?
At his "Save America" rally in Robstown, Texas, on Saturday, Trump split his attention between the future and the recent past.
***
An older story. But still quite interesting. Ten reasons people get lost in the wild.

Between the years of 1992 and 2007, our national parks were the site of 65,439 search and rescue (SAR) incidents. From these thousands of SAR missions, a large percentage of "call outs" involved outdoor enthusiasts who had become lost in the wild. But with all of the technology we have today—such as cell phones, GPS devices, and satellite phones—how does this still happen? We can all imagine different scenarios that would disorient us in the remote backcountry. The weather could hamper our visibility, the vegetation could limit our view, or the terrain may obscure the local landmarks. Certainly, being unlucky or under-prepared can put us in a tough situation, and one that Mother Nature may not abide. So what kind of blunders leave people floundering and lost? Read on to discover the common pitfalls of wilderness navigation, and how to avoid them.
***

MushHead believes he is as fit to be president, just ask Aunt Gloria.

"Well, I think Aunt Gloria should take a look. I think it's a legitimate thing to be concerned about anyone's age, including mine," Biden said when asked about her concerns. "That's totally legitimate. But I think the best way to make the judgment is to, you know, watch me. Am I slowing up? Am I — don't have the same pace?"
***
What's the old saying? Even a blind pig finds an acorn. Wow, MushHead, got one right.

Biden makes a free market move – hearing aids are now available over the counter
It's time to rip the government's claws out of our healthcare system.
***
The ONT Musical Interlude & Mesquite Emporium
On this day: 23 Oct 2020
American country music singer and songwriter Jerry Jeff Walker died of throat cancer age 78. He wrote 'Mr Bojangles' a hit for The Nitty Gritty Dirt Band in 1970. Since then Walker's song has been recorded by many popular artists, including Garth Brooks, Chet Atkins, Jim Croce, Jamie Cullum, John Denver, Neil Diamond, Bob Dylan, Billy Joel, Elton John, Don McLean and Dolly Parton. via thisdayinmusic.com
&&&
Born on this day:23 Oct 1959
Weird Al Yankovic, minor US hits parodying songs such as 'Eat It', Michael Jackson's 'Beat it' and 'Like A Surgeon', ( Madonna's 'Like A Virgin'). via thisdayinmusic.com
***
But Mom, all the cool kids are transitioning. All I want is a tat and you to win Mis. Hum's Genius Award.

10/17 UPDATE: Austin Smith, 20, was arrested Saturday for giving the 10-year-old a permanent tattoo. Charged with endangering the welfare of a child and a second misdemeanor, Smith was released from custody on a desk appearance ticket and is scheduled for a November 3 hearing in Town Court.

A New York woman has been arrested for allowing her 10-year-old son to get a large tattoo across his forearm, artwork that was spotted by a school employee who reported the illegal ink to law enforcement.

Police this month busted Crystal Thomas, 33, for endangering the welfare of a child. She was booked on the misdemeanor charge and released from custody on a Town Court appearance ticket.

Thomas's son was placed in the custody of child protective services officials.

According to police, the boy was tattooed inside a room at the hotel where Thomas and her two children reside. The Ulster County hotel is about 100 miles north of New York City.
***

Neighbors helping neighbors. Tonight's Feel Good Story of The Day.

A farmer in Frost, Minnesota crashed his car while swerving off the road to avoid a puppy. He saved the dog, but ended up with serious injuries.

His community came to the rescue, harvesting his crops for him.
***
Weekly commenter stats for week of 10-23-2022

Top 10 commenters:
1 [525 comments] 'sven' [73.69 posts/day]
2 [441 comments] 'Christopher R Taylor'
3 [374 comments] 'Wolfus Aurelius, dreaming of Elsewhere'
4 [357 comments] 'jim (in Kalifornia)'
5 [335 comments] '18-1'
6 [306 comments] 'TheJamesMadison, searching for the Invisible Man with Dracula and Frankenstein's monster'
7 [289 comments] 'Bulgaroctonus '
8 [282 comments] 'Braenyard, _ want nuremberg trials? badger your congressman'
9 [282 comments] 'Sponge - F*ck Joe Biden'
10 [281 comments] 'Ace-Endorsed Author A.H. Lloyd'
Top 10 sockpuppeteers:
1 [164 names] 'Ciampino - paesano' [23.02 unique names/day]
2 [47 names] 'I am the Shadout Mapes, the Housekeeper'
3 [44 names] '18-1'
4 [41 names] 'Count de Monet'
5 [34 names] 'Duncanthrax'
6 [33 names] 'Adirondack Patriot'
7 [25 names] 'OrangeEnt'
8 [24 names] 'Axeman'
9 [23 names] 'Wolfus Aurelius, dreaming of Elsewhere'
10 [22 names] 'Chuck Martel'
***

Tonight's ONT has been brought to you by KaBoom Potential.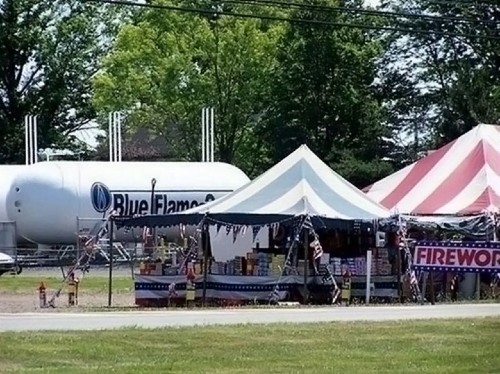 Notice: Posted with permission by the Ace Media Empire and AceCorp, LLC. As always, no more credit at the liquor store.


posted by Misanthropic Humanitarian at
09:51 PM
|
Access Comments