« Chuck Grassley: Joe Biden Was Paid $6 Million by the Chinese While Vice President, With Actual Payout Delayed Until He Was Out-of-Office to Conceal The Fact He Took Money From a Hostile Communist Regime While Veep
|
Main
|
Election Round-Up »
October 21, 2022
Is This Something?
Do we dare dream this is something?
The star here has produced a lot of Vince Vaughn's movies. Yes, he had a career after his early success.
How about this one: Is this something?
That's not the original video. I don't think there was any video to go with the song. I think it's just video someone added for YouTUbe.

That's "Tokyo Fantasy," sometimes called "Tokyo Nights," a 1982 pop single released in Japan, with lyrics in English and Japanese, by Alessandra Mussolini.
Yes, there is a relation. She is Benito Mussolini's granddaughter.
I call her "La Dolce."
Here's another one, "Amai Kikoui." Which I think means "Sweet Kikoui." I don't know what Kikoui means.

It's not bad, by 1980s foreign pop standards. I can't find any information about whether or not it actually tracked on the Japanese charts, so I have to assume, alas, that it did not.
She later became a member of European Parliament from the Italian party Forza Italia and served in the Italian parliament as well. She retired from politics in 2020.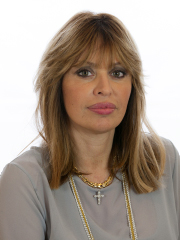 She also appeared in the Italian Edition of Playboy. I'll let you do with that information as you will.
Weird, wild stuff.
Speaking of weird: Is this something?
Actually it is something. I watched it the other day.
It's from 2016. It's on HBO Max now. Because it's relatively old, it'd probably be a cheap rent on most platforms.
It's really fun. It's a very faithful continuation of the 1966 Batman show, only 25% sillier. It has the voices of Adam West, Burt Ward, and Julie Newmar, and some sound-alikes for the departed members of the cast. The guy doing Joker sometimes sounds a lot like Caesar Romero. And then sometimes he loses and it just sounds like a guy doing a standard post-Mark-Hamill Joker.
It's funny. It has references to and homages of other Bat-Media, if that interests you.
Often things start well and then go pear-shaped in Act II. Not this one. This has a really good Act II. Batman becomes unmoored and starts really cracking down on crime -- and then all disorder of any kind -- in Gotham. It's a variation of the idea the "Justice Lords" from the Justice League cartoon, except funnier. But it's still interesting to see what happens when you take the superego out of Batman's mind and let him pursue his goals more ruthlessly. It's a little scary, even in a very, very silly cartoon.
One annoying bit is Aunt Harriet, played by Mary Lynne Stewart, who plays Charlie's Mom on Always Sunny (and who played Ms. Yvonne on Peewee's Playhouse). The subplot they give to her is that she's always suspicious of the "secret life" that Bruce and Dick are living, and what their "intimate secret" is. Wink, wink.
In the actual show, she doesn't suspect them of being gay; it's just an insinuation to the audience. It is slightly less annoying because this too is a reference; the character of Aunt Harriet was added to the comics, and the show, because of the psychiatrist Frederic Wertham's insistence that Batman and Robin were living a symbolic homosexual life; for some reason, the Batman writers thought that having a non-sexually-active older woman fussing after the boys would dissipate the rumors that the Dynamic Duo was getting up to more than crime fighting.
Anyway, despite these little winks, nothing Batman nor Robin does suggests they're gay. Batman, in fact, gets up to his typical heavy-breathing flirtation with Catwoman, in exchanges that have some double-entendres that are only safe for children because they involve SAT builder words.
And Catwoman is really good. Really good. Well, she's bad, then she's good, then she's bad, then she's good, then she's bad, then she's good. One understands why Batman is so bewtiched.
If you're going to watch it, watch this scene. One of the scenes I remember from the show. The Return of the Caped Crusaders keeps referencing Catwoman's sentiments about what to do with Robin:
I don't know if you'd like the cartoon if you didn't watch the show and don't have a least some flickers of good memories of it. It is very much a nostalgia ride.
There's a sequel, Batman Vs. Two-Face, with William Shatner as Two-Face. It's not as good. It feels like a script that had been previously written for a younger audience, which was then re-purposed as a Batman '66 sequel. It doesn't feel much like a continuation of the old Batman show; it feels like a kid-oriented Batman cartoon that just happens to have Adam West's voice. It's not bad, it's just not as good as the first one. It's also on HBO Max.
If you watch it, I'd suggest not watching it for a while after watching the original, to forget the first one a bit.

posted by Ace at
04:00 PM
|
Access Comments