« In Australia, 1000 Schools Are Feeding Kids Crickets
|
Main
|
Is This Something? »
October 21, 2022
Chuck Grassley: Joe Biden Was Paid $6 Million by the Chinese While Vice President, With Actual Payout Delayed Until He Was Out-of-Office to Conceal The Fact He Took Money From a Hostile Communist Regime While Veep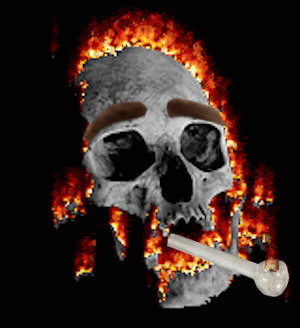 Actually the Biden Crime Family was paid $6 million, with 10% of that for "the big guy."
The Hero of NeverTrump. The best and most honorable man David French knows.

The allegation is that the payment was delayed to not actually be transferred until he was out of office, so that he wouldn't look like -- what's the word? -- a traitor taking payoffs from a hostile foreign communist regime.
Andy McCarthy, believe it or not:
The Iowa Republican's explosive allegations, made in a letter sent to Biden administration officials last week, warrant a proper, unbiased investigation.


Senator Chuck Grassley (R., Iowa) says the FBI is in possession of information indicating that the Biden family began doing work on behalf of a Chinese-government front company while Joe Biden was vice president. Grassley further claims compensation for this work was intentionally delayed until Biden was out of office, after which the company paid the Bidens approximately $6 million, a percentage of which was slated to go to the then-former vice president as he planned his 2020 presidential run.


...

Grassley made his latest allegations in a letter sent to Attorney General Merrick Garland, FBI director Christopher Wray, and Delaware U.S. attorney David Weiss (the Biden Justice Department prosecutor handling the Biden investigation) last Thursday [the 13th]. The letter, the existence of which was first reported by the Washington Examiner, says that FBI whistleblowers have come forward at Grassley's urging to describe evidence the bureau is sitting on.


...

Grassley writes:

The evidence within the FBI's possession that I am referencing is included, in part, in a summary of Tony Bobulinski's October 23, 2020, interview with FBI agents. In that interview, Mr. Bobulinski stated that the arrangement Hunter Biden and James Biden created with foreign nationals connected to the communist Chinese government included assisting them with potential business deals and investments while Joe Biden was Vice President; however, that work remained intentionally uncompensated while Joe Biden was Vice President. After Joe Biden left the Vice Presidency, the summary makes clear that Hunter Biden and James Biden worked with CEFC and affiliated individuals to compensate them for that past work and the benefits they procured for CEFC. [Emphasis in McCarthy's post.]

Grassley elaborates that "a joint venture that would serve as a vehicle to accomplish that financial compensation" was made following a February 2017 meeting in Miami between Hunter Biden and CEFC officials. This appears to refer to Hunter's meeting with Ye Jianming, the top CEFC official, then a protégé of China's President Xi, who notoriously presented Hunter with a large diamond to seal their partnership.

...

Grassley's letter states that Joe Biden met with his son and other business associates on May 2 and 3, 2017, and that the FBI has documentary corroboration of these meetings. Grassley asserts that the FBI should have opened a full field investigation of the Bidens' interaction with CEFC, which certainly seems reasonable in light of the prosecution of Ho, the disappearance of Ye, the lavish funding the Bidens got from CEFC, and the revelation at Ho's trial that CEFC figures were under foreign counterintelligence surveillance. After Ye's arrest by Chinese authorities, the Xi regime allowed the conglomerate to go bust.

...

The claim that millions of dollars in CEFC payments to the Biden family in 2017 were, in part, meant to reward Joe Biden for using his influence to help CEFC while he was vice president is obviously explosive. President Biden has denied even discussing business with Hunter Biden, let alone being involved in his close relatives' enterprise of using his political influence to make money from foreign regimes. Those implausible denials have not withstood scrutiny, but the degree to which the president may have profited is an open question -- one that warranted an investigation it didn't get prior to the 2020 election, and still warrants an investigation now.
Grassley's letter also makes allegations about Hunter Biden's exorbitant compensation from Burisma -- what was he actually being paid for?
This Jerry Duleavy article at the Washington Examiner quotes some of that language.
In regards to Ukraine, Grassley said he had been provided potential evidence of criminality tied to Hunter Biden's work for Burisma, which reportedly paid Hunter $50,000 a month to serve on its board for a period when his father was vice president.

Ukrainian oligarch and Burisma owner Mykola Zlochevsky is widely seen as corrupt and had $23 million frozen by British authorities in the time between the hiring of Hunter and his business associate Devon Archer.

"The FBI has within its possession a series of documents relating to information on Mykola Zlochevsky, the owner of Burisma, and his business and financial associations with Hunter Biden," Grassley wrote in his new letter. "The documents in the FBI's possession include specific details with respect to conversations by non-government individuals relevant to potential criminal conduct by Hunter Biden."

In his 2021 memoir, Beautiful Things, Hunter Biden defended Zlochevsky and called the Burisma work "inspiring" and "consequential" while also admitting that "the pay was good" and that "there's no question my last name was a coveted credential."

Grassley notes that the US Attorney supposed "investigating" Hunter Biden is in fact investigating none of these serious issues.
Grassley concluded his letter by attacking the FBI's handling of the investigation into the president's son.

"It is unclear whether the FBI followed normal investigative procedure to determine the truth and accuracy of the information or shut down investigative activity based on improper disinformation claims in advance of the 2020 election. ... It is also unclear whether U.S. Attorney Weiss has performed his own due diligence," he wrote.
He's only investigating the issues that don't directly implicate Joe Biden.
He's only investigating the tax and gun crimes, crimes that are wholly Hunter Biden's.
Surprisingly enough!
Relatedly, Hunter Biden's "company" received a $40 million "investment" from corrupt Russian oligarch Yelena Baturina.
Who's a paid agent of Moscow, again?
EXCLUSIVE: Leaked emails reveal Hunter Biden's real estate company received a $40MILLION investment from Russian oligarch Yelena Baturina, the billionaire widow of corrupt Moscow mayor, who also paid president's son $3.5million consulting fee

Yelena Baturina is the billionaire widow of a corrupt Moscow mayor, at one time the richest woman in Russia and now worth $1.4billion

Documents show Rosemont Realty's investors included Inteco Management AG, a Swiss company owned by Baturina

Inteco Management invested $40million with Hunter's company Rosemont Realty
According to emails obtained by DailyMail.com, Hunter and Baturina's financial relationship was far more extensive than previously known

The relationship has already been flagged as alarming by a Senate report after Baturina mysteriously wired $3.5million to a company linked to Hunter

The emails come from a leak to an Kazakh anti-corruption group - emails that were sent to Kenes Rakishev, a Kazakh businessman by Hunter's business partner
Rakishev became friends and business partners with Hunter and was pictured with Hunter and Joe Biden

By JOSH BOSWELL FOR DAILYMAIL.COM

PUBLISHED: 10:00 EDT, 17 October 2022 | UPDATED: 14:55 EDT, 18 October 2022

Hunter Biden's real estate company received a $40million investment from a Russian oligarch, new emails reveal.

The relationship between the president's son and Yelena Baturina, the billionaire widow of a corrupt Moscow mayor, has already been flagged as alarming by a Senate report after she mysteriously wired $3.5million to a company linked to Hunter.

Baturina's brother Viktor Baturin told DailyMail.com the money was 'a payment to enter the American market.'

But DailyMail.com can now reveal that Hunter's financial relationship with Baturina was far more extensive, with her firm investing $40million in a real estate venture by Hunter's company Rosemont Realty.

In 2012 Hunter's firm had a $69.7million plan to invest in 2.15million sq ft of office space in seven US cities.

Documents outlining the plan said the money came from a mix of investors, including $40million from Inteco Management AG, a Swiss company owned by Baturina.

The Inteco group is a plastics and construction behemoth that made Baturina the richest woman in Russia at the time. She has a current net worth of $1.4billion according to Forbes.

The documents reveal that Hunter's financial ties to Baturina began years earlier than previously thought -- and were much more significant as well.

His dealings with foreign billionaires are currently being scrutinized by federal prosecutors, reportedly investigating potential money laundering, illegal lobbying and alleged tax crimes.

Hunter's dealings with the Russian billionaire first hit headlines in September 2020 when the Senate Homeland Security Committee published a report flagging her unexplained wire transfers to a company linked to the president's son.

On February 14, 2014, Baturina wired $3.5 million in a series of payments to Rosemont Seneca Thornton LLC for 'Consultancy Agreement DD12.02.2014'.

The report said Hunter founded the company a year earlier with his best friend Devon Archer, a former Abercrombie & Fitch model and advisor to John Kerry, now sentenced to a year in prison for fraud.

The transactions were flagged in suspicious activity reports filed to the US Treasury Department.

Baturina has refused to discuss them. But her brother, Viktor Baturin, 63, has told DailyMail.com the money was 'a payment to enter the American market.'

Hunter's lawyer George Mesires previously denied the money went to Hunter.

'Hunter Biden had no interest in and was not a co-founder of Rosemont Seneca Thornton, so the claim that he was paid $3.5 million is false,' he told CNN in September 2020.

In 2015 Baturina set up a US office to oversee her American investments and in 2016 she put $10 million in commercial buildings next to the Barclays Center in Brooklyn, New York.

But according to the new emails obtained by DailyMail.com, Baturina had already negotiated an investment deal with Rosemont Realty back in 2012 to plow $40million into the purchase of seven office buildings in Texas, Colorado, Alabama, New Mexico and Oklahoma.
The Treasury Department just changed the rules to block Congress from seeing these Suspicious Activity Reports.
Conveniently enough.