« Virginia Democrat Who Proposed Prosecuting Parents As Child Abusers for Not "Affirming" a Transitory Trans "Identity" Tries to Backtrack, But Republicans Are Seizing and Pouncing Anyway
|
Main
|
Grandpa Felonyfingers Grabs a Clearly Uncomfortable Child From Behind to Get In a Quick Sniff »
October 17, 2022
NYT/Sienna Poll: Republicans Gain On Democrats in Closing Weeks; Independent Women Shift MASSIVELY to the GOP
Republicans enter the final weeks of the contest for control of Congress with a narrow but distinct advantage as the economy and inflation have surged as the dominant concerns, giving the party momentum to take back power from Democrats in next month's midterm elections, a New York Times/Siena College poll has found.

The poll shows that 49% of likely voters said they planned to vote for a Republican on Nov. 8 to represent them in Congress, compared with 45% who planned to vote for a Democrat. The result represents an improvement for Republicans since September, when Democrats held a 1-point edge among likely voters in the last Times/Siena poll. (The October poll's unrounded margin is closer to 3 points, not the 4 points that the rounded figures imply.)
Aww, you had to soften the blow. But a NYT poll showing Republicans ahead means you're in huge trouble.
Important to note: Republicans lag in national polls, and do much better in polls in competitive districts. That is, Democrats are overrepresented in non-competitive districts and underrepresented in competitive districts actually in play.
So any kind of national lead is a bigger lead in competitive districts -- nevermind the leftwing propaganda media constantly undercounting Republican voters, whether through malice, incompetence, or a characteristically toxic Regime Mix of the malice and incompetence.
With inflation unrelenting and the stock market steadily on the decline, the share of likely voters who said economic concerns were the most important issues facing America has leaped since July, to 44% from 36% -- far higher than any other issue. And voters most concerned with the economy favored Republicans overwhelmingly, by more than a 2-1 margin.

Both Democrats and Republicans have largely coalesced behind their own party's congressional candidates. But the poll showed that Republicans opened up a 10-percentage-point lead among crucial independent voters, compared with a 3-point edge for Democrats in September, as undecided voters moved toward Republicans.
Democrats lead on some issues -- namely, the issues the public doesn't prioritize highly.
While the share of voters focused on guns declined, those who identified abortion as the top issue remained flat, at 5%. There is a sizable gender split on the issue's significance: 9% of women rated it as the top issue compared with just 1% of men.
A Harvard-HarrisX poll just demonstrated how much of an issues advantage Republicans enjoyed.
The three issues the public cares about the most are, in order, price increases/inflation, the economy/jobs, and immigration.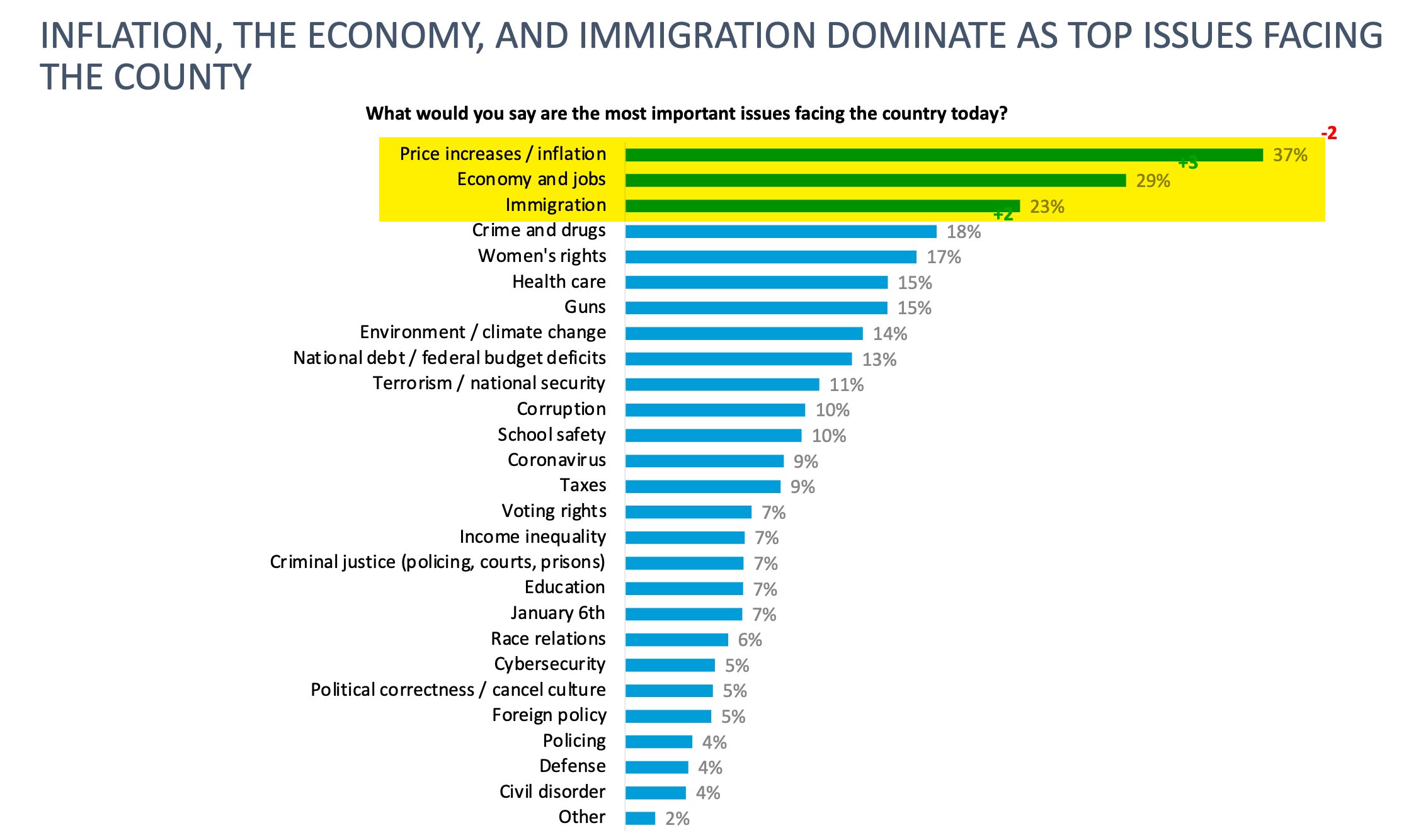 The three issues the public says that Republicans leaders are concerned with are, in order, immigration, price increases/inflation, and the economy/jobs.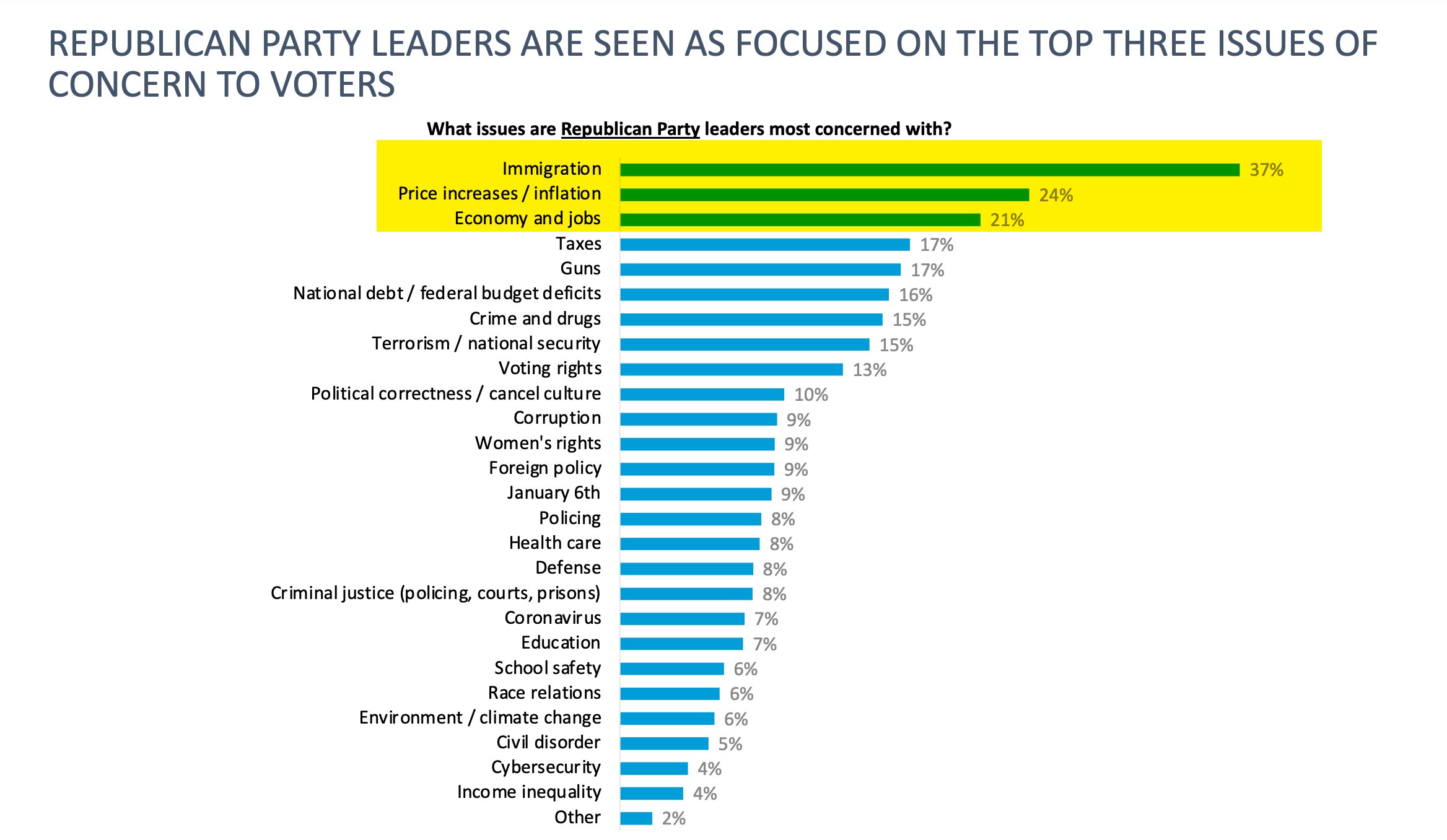 That's a slight difference in ranking -- immigration, the public thinks, is Republican's #1 concern, whereas the public "merely" ranks it as their #3 concern. But still, the public thinks the GOP cares about the same top three the public cares about.
And now: What the public says the Democrats care about.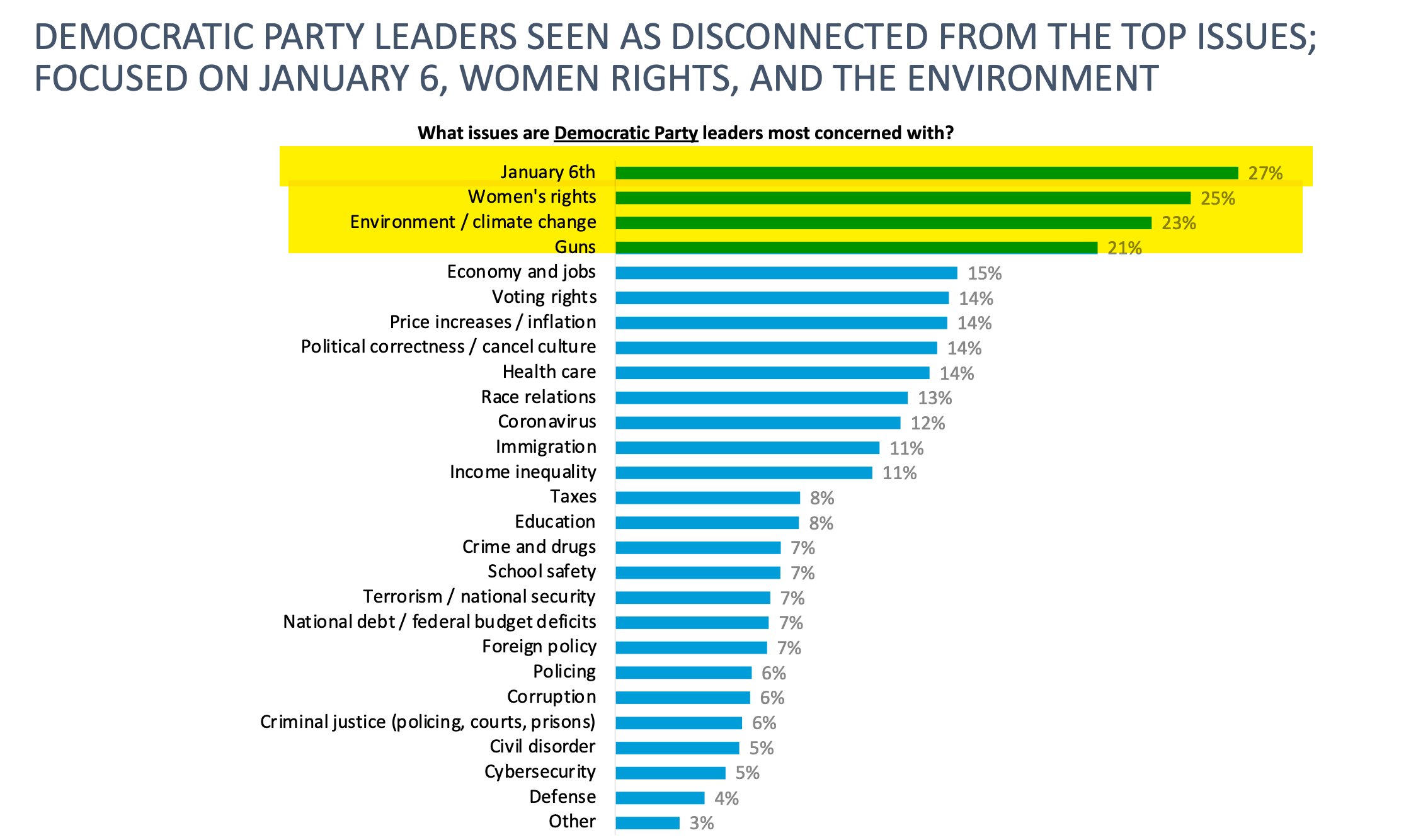 The Democrats' top four issues, the public says, are January 6 -- a three hour riot that happened two years ago, as Glenn Greenwald puts it -- abortion (euphemized as "Women's rights"), the environment and "climate change," and guns.
The economy is their fifth issue of concern. Inflation, the seventh.
Immigration, the twelfth -- and one assumes they're only thinking of the Sovereignty of Martha's Vineyard.
Cool Clownworld, bro.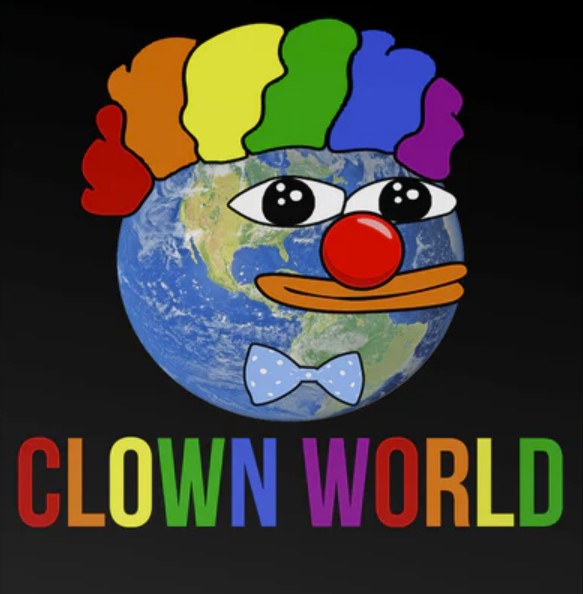 Back the Siena Poll: the Republicans' surge is driven, by no small amount, by the "massive" swing of independent women towards the GOP. Independent women have swung towards Republicans in closing weeks of campaign by Thirty-Two Fucking Points, Jack (!!!) despite Democrats going all-in on single issue of abortion until moment of crowning.
Republicans made massive gains with independent women in recent weeks as Democrats ramped up their messaging on abortion ahead of the midterm elections.

...

Of particular note was a 32 point swing among independent women toward the GOP. In September's iteration of the poll, Democrats boasted a 14 point lead among that demographic, but by October, Republicans held an 18 point advantage.

While Democratic officials and progressive commentators had suggested that the Supreme Court's overturning of Roe v. Wade might lessen the expected electoral blow of the midterms, the swing toward the GOP among independent women -- the group most heavily targeted by Democratic strategists -- suggests that their focus on abortion might be to their own detriment.

In a TV segment last month, Republican operative Matt Gorman was rebuked by his fellow panelists for suggesting that abortion "is not in the top four of issues."

Yamiche Alcindor of PBS and NBC insisted that on the campaign trail "abortion comes up 90 percent of the time" when she speaks with voters. Claire McCaskill, a Missouri Democrat and former senator who lost her re-election bid in 2016, shouted over other guests to declare "I hope Matt keeps saying that everywhere he goes -- that abortion isn't really an issue here in this election. I think it is exactly what infuriates women when they hear that."

"Your mom should have aborted you" doesn't really count as "bringing the issue up."
According to a study conducted by AdImpact, Democrats spent 73 million on messaging ads about abortion in September, which is "about a third of all Democratic television ad spending," per NPR.

posted by Ace at
01:56 PM
|
Access Comments