« Why does gender theory lead away from civilization?
|
Main
|
Ace of Spades Pet Thread, October 22 »
October 22, 2022
Gardening, Puttering and Adventure Thread, Oct. 22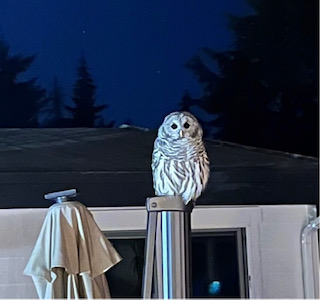 Hello there! I was walking around the neighborhood the other evening at twilight and had the distinct feeling I was being watched.

Of course I said hello! Doesn't everyone talk to owls?

nurse ratched
Hi, everybody! I guess we are sneaking up on Halloween! Looks like a nice owl above. The photo might look slightly spooky to some people. How about you?
The Cincinnati Zoo has a nice feature on Screech Owls. If you open the thread, there's one in a cowboy hat.
*
Edible Gardening/Putting Things By
I finally pulled the trigger and got a freeze dryer. My first project were some cherry tomatoes. They turned out so airy. And I powdered half the batch to add flavor to recipes. Very tasty to eat as a snack.

S.Lynn, Idaho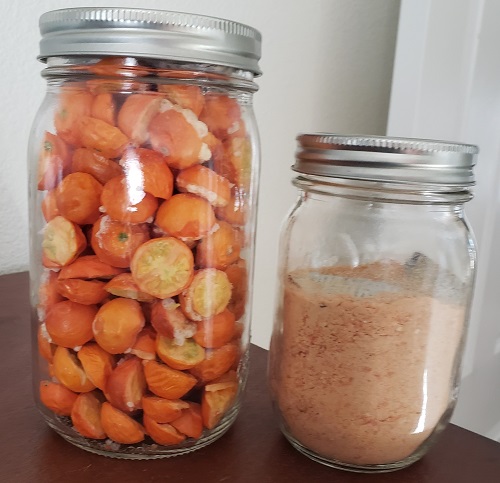 They look great! Anyone else still harvesting?
Adventure
Greetings: Lurker "RS" here. You previously and kindly featured a few photos of my daughter's Alpine excursions. I thought I'd send a few more recent ones, for use if you have a "slow news day.." The first five are from a multi-day trek some weeks ago near Berchtesgaden in southern Bavaria. Note the summit cross on a smaller peak. The sunset photo was taken at an Alpine "hut," where hikers can overnight in dormitory accommodations and get a warm meal and (ahem) cold beer. Quite civilized and obviates the need for schlepping tents and food around. The huts are supplied by helicopter, mule trains or cargo cable car. The remaining photos are from last week in Garmisch, a favorite weekend getaway popular with American military personnel back in the day. Daughter wanted to bag the summit of the highest mountain in Germany, but the weather didn't cooperate. (Yes, there's a cable car to the top, but what fun is that?) Anyway, keep up the good work. Cheers.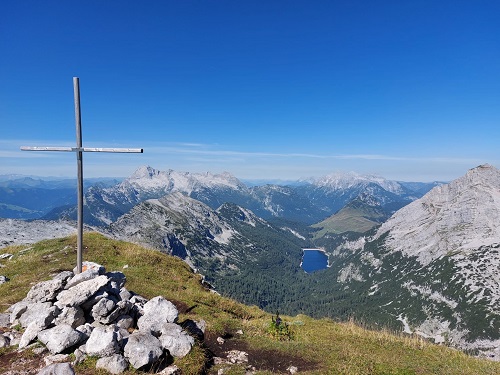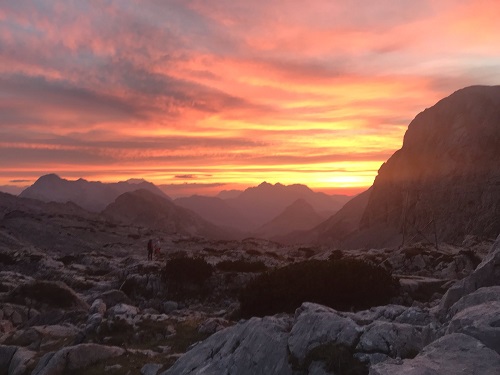 Recognize this alpine flower?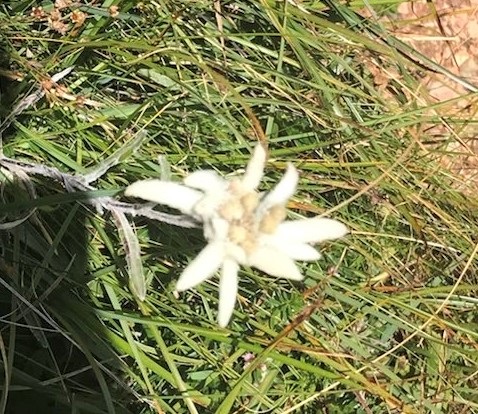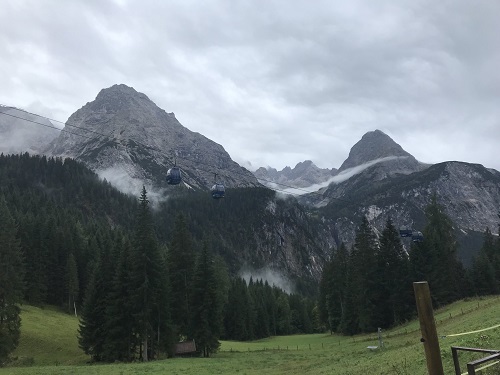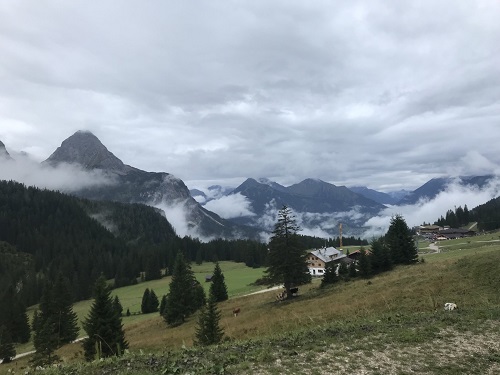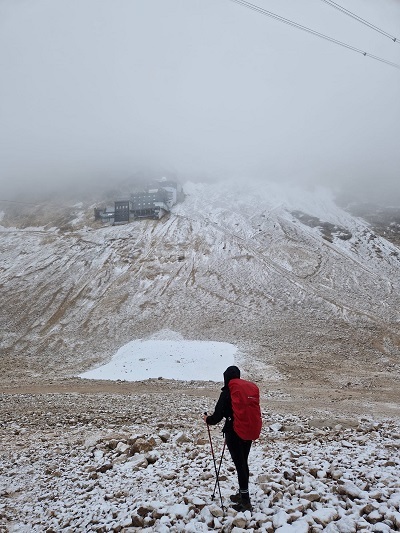 Thrilling mountain scenes and grand adventures! Thanks!
*
Adventure and History
These are of American Chestnuts at the old arboretum above Carson WA. It's a nice trail around it and the trees are all marked.

Notsothoreau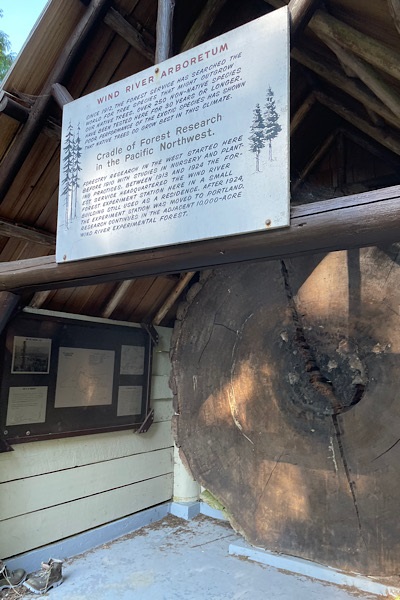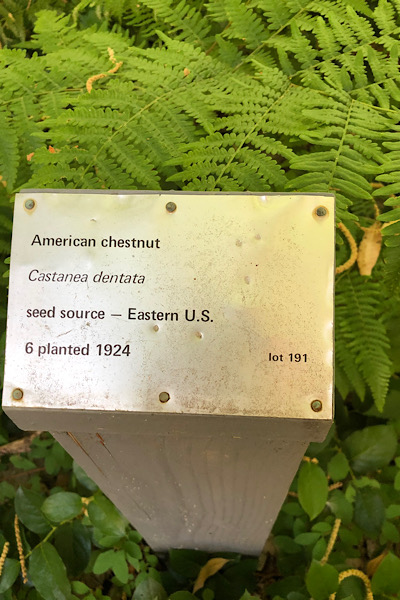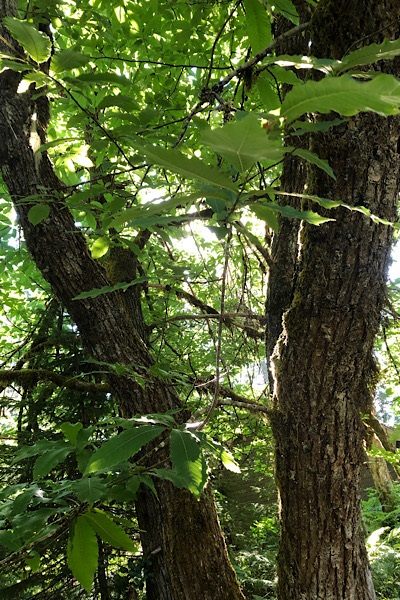 This is great. American chestnuts were planted in Washington to preserve virus-free (oops: fungus-free) stock of trees as they died out in the East. Such a loss when the magnificent American chestnuts were lost there.
*
Thinking of going to New Mexico?
Fall colors aren't limited to leaves. Look down for these wildflowers in yellow, white, and purple.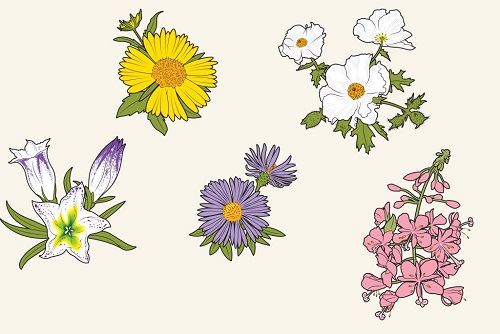 *
Gardens of The Horde
Don in Kansas always takes great photos, with interesting commentary.
A morning glory that survived hard freezes: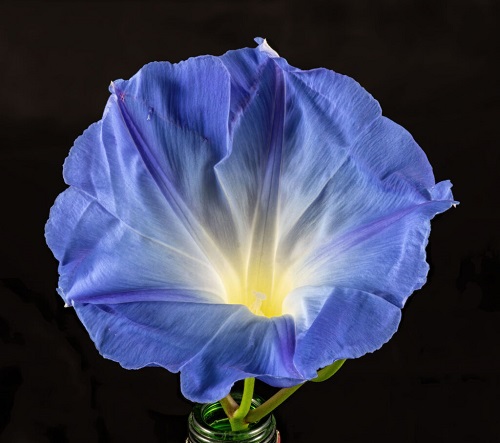 An orchid that retained color even after falling from the plant Happy Halloween: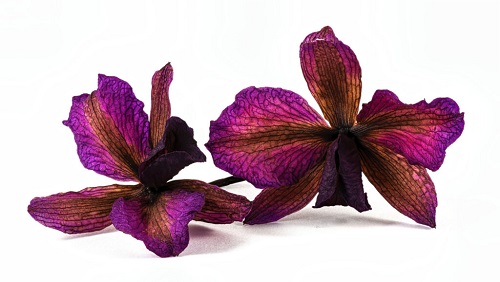 Hope everyone has a nice weekend.

If you would like to send photos, stories, links, etc. for the Saturday Gardening, Puttering and Adventure Thread, the address is:
ktinthegarden at g mail dot com
Remember to include the nic or name by which you wish to be known at AoSHQ, or let us know if you want to remain a lurker.

Week in Review
What has changed since last week's thread? Gardening, Puttering and Adventure Thread, October 15

Any thoughts or questions?
I closed the comments on this post so you wouldn't get banned for commenting on a week-old post, but don't try it anyway.


posted by K.T. at
01:29 PM
|
Access Comments