« Ace of Spades Pet Thread, October 15
|
Main
|
Saturday Evening Movie Thread - 10/15/2022 [TheJamesMadison Mary Poppins' Practically Perfect Piercing] »
October 15, 2022
The Weekend Hobby Thread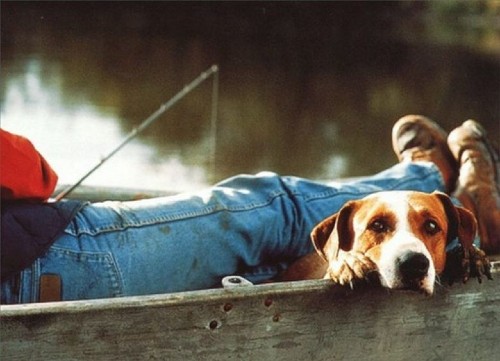 ***
Dogs and fishing. That's very hobbyish. But, if it's not for you check below the fold.....

***
A number of The Horde submitted photos and stories about their hobbies. So let's take a look at what keeps 'rons & 'ettes busy in their free time.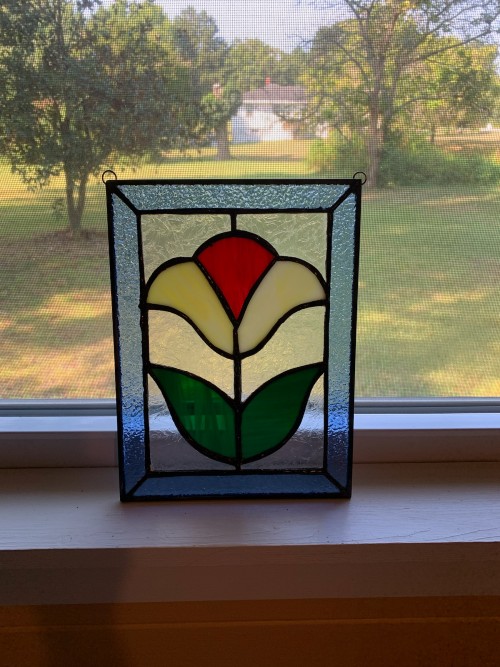 My first attempt at making something with stain glass. I have wanted to learn and try stain glass work for many decades. Finally, I took a class back in August with 7 other people at a stain glass store. It was wonderful. The teacher was very experienced but came to our level. The employee at the store proved to be an exceptional asset with some of us that truly needed a helping hand. Now that the cool weather is here I'm starting on my second project. My first attempt has its flaws, but still, every time I look at it I look with tremendous pride. - Sidney
Well I for one really like your first project. I don't think anyone started off doing something perfectly. You have a hobby that you enjoy and you do it well. You'll only get better. And we thank you for sharing with us today.
***

Regular readers know that annapuma is into the model hobby. I've been begging for a submission and here it is. Thank you for submitting this today. Wonderful work.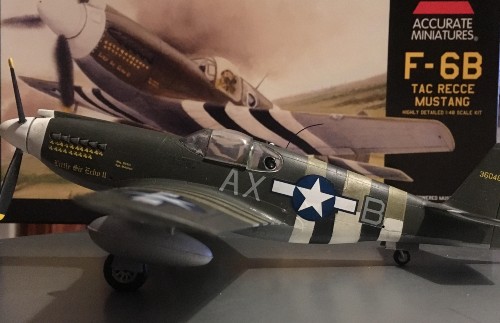 This is the Accurate Miniatures 1/48 F-6B Mustang. Pretty much straight out of box with kit decals. Only thing I added was the armor behind the pilot's seat and a few wires to the antenna and camera.

The fun was the invasion stripes. Units only had a day to apply them so shortcuts were taken. 'Little Sir Echo' shows one of them, they masked off the original markings and painted around them. Then came orders to remove them from the upper surfaces, but for a hasty paint job they refused to be merely scrubbed away. I simulated this by first painting full invasion stripes, applied masks for the fuselage codes, masked off the bottom part of the stripes, made a wash from diluted Medium Green that was shot through an airbrush. Once dry was the moment of truth called mask removal and luckily nothing leaked under the masks. - annapuma

PS.

Just realized I got the sequence wrong.

First painted the plane olive drab over neutral gray. Then made masks for fuselage codes from Post-it Notes and stuck to fuselage. Then masked and painted the invasion stripes first the white ones followed by the black stripes.

Usually it is easier to paint the stripes before the rest of the plane but I figured with the masking complexities this would be easier. YMMV.

Had to remove all the masks now to show full invasion stripes with the olive drab boxes cut out of the stripes. Next is the gloss coat before applying the decals to lessen the chances of the decals silvering. Decals came next and the AX and B went in the boxes nicely.

So much fun.
***
A couple of Morons have quite the eye for nature. They have been kind enough to submit photos that they had taken.
Blake has submitted a number of photos to me over the years. He has a great eye.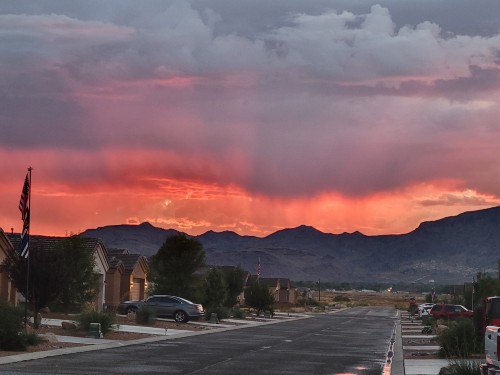 Sunset over the Cerbat Moutains after a rainstorm - Blake - semi lurker in marginal standing

Our next submission comes from Winston. He sent in 4 photos I chose the B&W one. Why? I'm not sure, I always have been partial to B&W. I hope that Winston continues with his photography hobby.

Hi MH
I've been away from photography for several years. Lots of reasons but I'm beginning to restart my shooting. Use these if you think they're okay. The shots are in color, B&W, sepia and cyanotype. It is interesting to go for texture shots. I have plenty of flowers, critters and scenic shots. I was looking through my collection of photography books and came across one of Galen Rowell's. . The title always spoke to me.
"Many people come, looking, looking. Some come, see!"
This came from a Nepalese monk talking about the tourists swarming through to check off their, Been to the Himalayas box.

Anyway. Post them if you think they're interesting or to make fun of me.

Regards
This is Winston, GOPe not one dime, not one vote
***
Our last submission today comes from Sharon(willow's apprentice). And she is right. I do like it.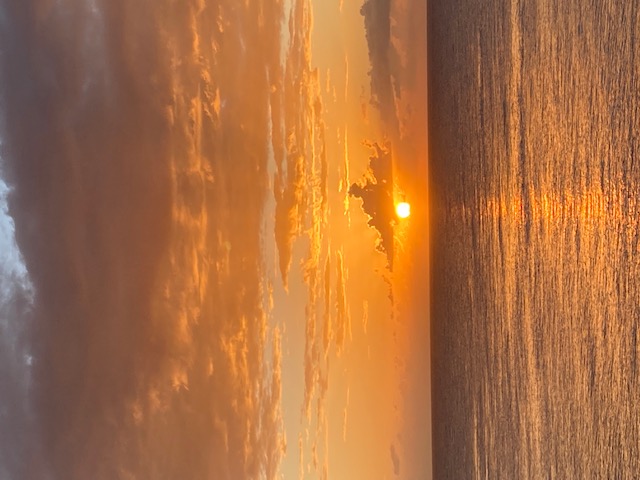 Took this shot last winter from my balcony in Cozumel. Thought you might like it. - Sharon(willow's apprentice)
***
Let's enjoy hobbies today and leave the world of current events and politics outside the front door.
If you have a hobby you wish to share with us you can. You can reach me at petmorons at gmail dot com. I hope you all have a nice weekend.


posted by Misanthropic Humanitarian at
05:00 PM
|
Access Comments