« Saturday Evening Movie Thread - 10/15/2022 [TheJamesMadison Mary Poppins' Practically Perfect Piercing]
|
Main
|
Daily Tech News 16 October 2022 »
October 15, 2022
Saturday Overnight Open Thread (10/15/22)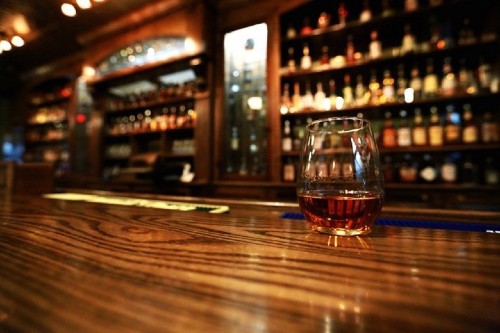 ***
The Saturday Night Joke
A cowboy, who just moved to Wyoming from Texas, walks into a bar and orders three mugs of Bud.
He sits in the back of the room, drinking a sip out of each one in turn.
When he finishes them, he comes back to the bar and orders three more.
The bartender approaches and tells the cowboy, "You know, a mug goes flat after I draw it. It would taste better if you bought one at a time..."
The cowboy replies, "Well, you see, I have two brothers. One is an Airborne Ranger, the other is a Navy Seal, both serving overseas somewhere.
When we all left our home in Texas, we promised that we'd drink this way to remember the days when we drank together.
So I'm drinking one beer for each of my brothers and one for myself."
The bartender admits that this is a nice custom, and leaves it there.
The cowboy becomes a regular in the bar, and always drinks the same way.
He orders three mugs and drinks them in turn.
One day, he comes in and only orders two mugs. (I know, a tear is coming to my eye too)
All the regulars take notice and fall silent.
When he comes back to the bar for the second round, the bartender says, "I don't want to intrude on your grief, but I wanted to offer my condolences on your loss."
The cowboy looks quite puzzled for a moment, then a light dawns in his eyes and he laughs.
"Oh, no, everybody's just fine," he explains, "It's just that my wife
and I joined the Baptist Church and I had to quit drinking."

"Hasn't affected my brothers though...." (H/T Legally Sufficient)

***
In certain regions CBD is known as Chef Dildo. Very soon he will be known as Cobbler Dildo.

The Spanish company offers a personalized process that uses digital scans of feet to create a 3D-printed shoe tailored to individual needs.

Athos wants to see photos of your feet. But, don't worry — it's for science.

This Barcelona-based startup not only created the first 3D-printed climbing shoes — it will also make them specific to each customer. Just scan your beautiful naked feet with a smartphone and choose a design. The company plans to ship a pair of tailored climbing shoes ready for the crag.

"If you have ever climbed, you will know that climbing shoes are really uncomfortable," Athos says in a promo video. "They need to go really tight to the feet in order to have a good performance. Almost all climbers use two, three, or even four sizes smaller for their climbing shoes — which hurts a lot."
No word if Garrett has a pair ordered.
***

Elk vs. Man. I cheered for the elk.

Idiot Tourist Decides to Get Close to Large Bull Elk, Automatically Regrets It
***

If these aren't prison tats. Did they pay the "artist" and leave a tip?
***
Maybe it is because I have owned Sporting Dog breeds my entire life. This guy can't even bring the correct dog home.

"He Had One Job!": Husband Goes To Groomers, Comes Home With The Wrong Dog

magine your mom leaving you at the hairdresser for a little pampering time, only for dad to come pick you up afterwards. Spoiler—that's not your dad. But you're an adventurous spirit, so you don't mind the change. Maybe they'll even have some nice food; your mom's casseroles are getting old.

You get to your new home and, sadly, the other-mom spoils your lunch plans by announcing that you're not the correct child. The dad looks at you, confused, the realization slowly creeping into his eyes. Like, duh, but oh well, back to the hairdresser you go!

The same thing happened to one (un)fortunate pup, who was mistakenly given to the wrong dad, who was just trying his best to help out his overworked wife. All's well that ends well, especially when we can all laugh in the process!
***

Obviously she did not put enough beef jerky in his pockets.

BEAR HORROR Man attacked by 700-pound grizzly bear in front of his wife as he was charged at and trampled

A MAN has been attacked by a grizzly bear in Montana in front of his wife, Montana Department of Fish, Wildlife and Parks officials said.
***
It isn't always easy to find light material for Saturday night.
***

The ONT covered this story approximately 2 weeks ago. Things just keeping worse for these cheaters.

CLEVELAND -- Two anglers accused of stuffing fish with lead weights and fillets in an attempt to win thousands of dollars in an Ohio fishing tournament were indicted Wednesday on charges of attempted grand theft and other counts.

Jacob Runyan, 42, of Broadview Heights, Ohio, and Chase Cominsky, 35, of Hermitage, Pennsylvania, were indicted in Cleveland on felony charges of cheating, attempted grand theft and possessing criminal tools and misdemeanor charges of unlawfully owning wild animals. They're due to be arraigned Oct. 26.
***

Do you think auto parts are high? If not you may want to purchase a Hummer EV.

GMC Hummer EV Taillights Cost an Eye-Watering $6,100 To Replace, Plus Labor
One owner found out how unbelievably pricey the new Hummer EV's parts can be. Call it low-volume, or overly complex, the sticker shock is very real here.
***

I've been using the thumbs up gesture before anyone of these lucky sperm recipients were even alive.

Millennials and Gen X, listen up: you could be offending your Gen-Z colleagues by using the thumbs up emoji at work, as they claim it's 'passive aggressive' and 'confrontational'. Even worse, there are various other emojis that could make you 'look old' if you use them, as the younger generation have branded them 'out of date'.
And I'm old, get off my lawn.
***
THE ONT MUSICAL INTERLUDE & SRO EMPORIUM
***

A BMW worth prison? Genius Award Winner.

Man takes test drive, doesn't return
***

He was looking for 3 hots and a cot. Genius Award Winner.

OCTOBER 11--Armed with only a finger gun tucked under his shirt, a Florida Man yesterday robbed a bank, but was arrested within ten minutes of pulling off the $120 heist, police report.

According to investigators, Paul James Sinclair, 56, entered a Chase branch in Seminole around 1:25 PM Monday and approached teller Desiree Stefanik.

"With his hand under his shirt," cops charge, Sinclair "made the shape of a gun with his finger" and demanded that Stefanik hand over cash. Sinclair also "advised her not to push any buttons as he waited for her to open her drawer."
***

Tonight's ONT has been brought to you by Turn Ons.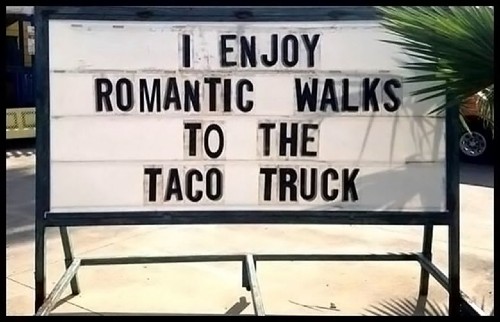 Notice: Posted with apprehension by the AceCorp, LLC Custodial Staff and the canteen workers at Ace Media Empire.


posted by Misanthropic Humanitarian at
09:55 PM
|
Access Comments