« Virginia Democrats: Let's Pass a Law Authorizing the Criminal Prosecution of Parents Who Don't "Affirm" Their Child's Gender "Transition"
|
Main
|
The GAINZZZ of August »
October 14, 2022
Finally! Velma From Scooby Doo is Finally Gay
...and Also a Woman of Color
She's a lesbian in one thing and a dark-skinned Indian woman in another.
Finally.
That's something Ya Boi Zach pointed out that the SJWs always say when there's a gender, sexuality, or race swap of a white/straight character into a minority/gay one -- Finally! As if everyone's final form, the butterfly into which we will all transform from our larval stages, is a black lesbian 2-spirit indigenous Woman of Disability.
So Velma is finally lesbian! Whoo-hoo!
Clips from the brand new movie "Trick or Treat Scooby-Doo!," which show the Mystery Inc. member googly-eyed and speechless when encountering costume designer Coco Diablo, have gone viral on Twitter, confirming suspicions held by the "Scooby" fan base for decades.

"OMG LESBIAN VELMA FINALLY," reads one tweet, which has over 100,000 likes.
See -- "FINALLY!" They literally always say "Finally!"
Wonder Woman's revealed as a lesbian -- FINALLY!
Jimmy Olsen is "gingercided" and race-swapped to black -- FINALLY!
Batman's revealed as a bisexual -- "Finally!"
It's long been an open secret among fans and "Scooby-Doo" creatives that Velma is gay.
It's been an open secret among fans? The fans get a say?
That's weird, because every time I see the fans attempting to have a say, asking that the original intent of characters and stories be respected in remakes and endless reboots, they get called "toxic manbabies" and "whiny, demanding pissbabies who want IPs to validate their worldviews."
But it turns out that if you're a fan who demands that characters be made gay, Hollywood is all too happy to cater to you.
Even James Gunn, who wrote the early live-action films, and Tony Cervone, who served as supervising producer on the "Mystery Incorporated" series, have confirmed the character's sexuality, but they were never able to make it official onscreen.
Velma was so gay in Scooby-Doo 2 that she spent an entire subplot chasing a guy, and having her heart broken by him.
Did that turn her gay? (Was she not "born that way"?)
NPR is also very, very excited. I'm sure you're all surprised to hear that NPR is very excited about More Gay Shit.
"It honestly did not occur to [me] that we were doing something so groundbreaking until right now," the movie's director, Audie Harrison, told NPR in an email. "While writing and directing this, I just set out to have fun with the comedy of an awkward teenage crush."

He added, "I actually thought it was a bigger deal for Velma's character that she is in love with the villain of the movie. The fact that she is a girl is just... well, a fact. That being said, it does feel great to be a part of normalizing representation, especially with such a well-known franchise like Scooby-Doo!"
Yes it's so groundbreaking for the owner of a dying IP to gin up free publicity from the Gay Media (by which I mean the leftwing propaganda media) by just randomly declaring "This character who has been straight for fifty or sixty years is now gay and actually was gay the whole time, you haters, and the clues were always there."
They did the same thing when they claimed Robin was gay. Robin, the Tim Drake version, had dated lots and lots of women and had his heart broken by several of them but one day they just announced he was always faking with girls (even though you could read his thoughts in thought-bubbles) and he was always gay and just accept it, haters.
Here's Velma giving off all sorts of Lesbian Vibes in Scooby Doo 2:
You can tell how into girls she is by how nervous and awkward and excited she gets around a boy. Again, like Robin, she was just faking it.
Meanwhile, in another Scooby Doo Velma project, this one aimed at adults -- wait, the lesbian one is aimed at kids?! OK Groomer -- Velma is finally a Subcontinental Indian.
I mean, we should have known, with a name like Velma Dinkley. I think that name is right out of the Baghvadgita.
Added bonus: They immediately start "fan-baiting," which is deliberately insulting the existing fan base in order to stir a racial controversy, to get the media to begin advertising your project and lavishing it with good reviews which it certainly doesn't deserve. (Or else you wouldn't have to resort to insulting half of your audience to immunize yourself against bad reviews.)
The actual trailer starts off by making fun of an impassioned fan -- here, Velma herself -- being disgusted and nearly threatening that a cartoon character she likes (Judy Jetson) is being completely changed from the original model.
Fan-baiting! Now every reviewer is required to praise the show and attack any critics as "Toxic racist haters."
The voice there, which is pretty good, is provided by Mindy Kaling from The Office. It's a shame that she now has to resort to this kind of low venture, but I guess no one else is offering her roles any longer.
All of the characters are now race-swapped -- except for one.
Guess which one.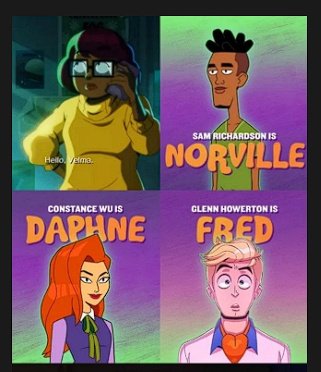 Fred, as the jockish handsome white guy, has been the butt of most jokes since the movies. Girls Get It Done and all. These princesses save themselves!
I don't want to show off my psychic powers, but something tells me that Fred hasn't been kept white so that his character can be treated with respect and dignity.
Oh, apparently there's no Scooby-Doo in a Scooby-Doo derivative rip-off show. How do these Hollywood Geniuses keep reading my mind about what I most want in a Scooby-Doo reboot?!
By the way: How are all those Sexuality Swaps performing?
Although announcing a character the public has known for years and sometimes decades can get Buzzfeed to mention you, or even CNN with its Literally Hundreds of Viewers, and that can't be sneezed at, it doesn't save dying franchises.
Case in point: DC Comics took the decade-old Jon Kent character -- the Super Son -- and turned him gay.
For the thirteen months this piece of shit has existed, barely anything resembling comic book action has occurred. According to Super-Non-Fan Gabriel Eltaib, the original colorist on the book who resigned rather than continuing having his name sullied by this woke garbage, "Superman," as they now call Jon Kent, did not punch a single enemy through the first five or six issues. Every issue, the EVS panel says, is about him "coming out" to a new person or group, or having a New Gay First -- first gay date, first gay kiss, etc.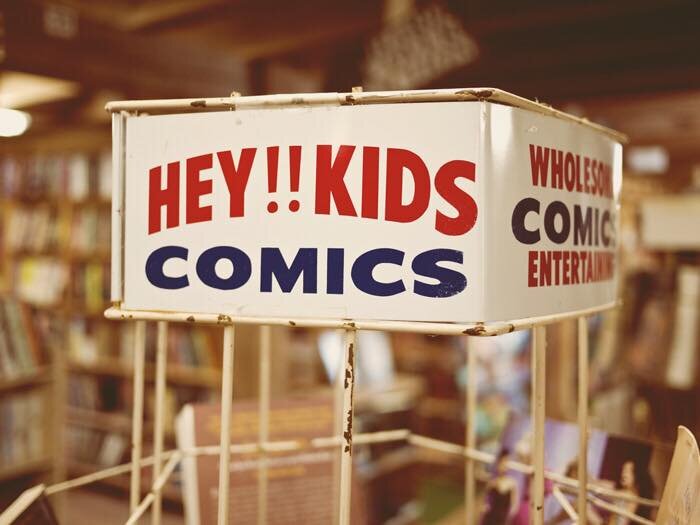 And shockingly, The Gay Adventures of Superman has now been cancelled.
Oh, DC doesn't want to admit it's cancelling Gay Superman, so they're saying they're not cancelling Gay Superman, they're just giving him a new book.
But that new book is just a six-issue miniseries, so yeah, they're saying "We're going to crap out six more issues of this piece of crap shelf-warmer, and then we're out."
After Gay Superman's six issue miniseries, he'll be promoted to doing the morning show on CNN.
DC Comics has canceled Tom Taylor's gay Superman comic book after only around a year and a half of being in print.

The news dropped over the weekend at the New York Comic-Con.

The news about the cancellation isn't at all surprising as it means no one was purchasing the comic book just like I said.

However, we see that DC Comics continues with its woke agenda to its characters as the gay Superman is getting relaunched -- but only as a miniseries -- with the Black Superman, Val-Zod.

Oh, the Gay Superman will be in a six-issue miniseries with the black Superman? Make it more obvious, why don't you.
So this is just the miniseries for Failed Woke Characters That We Don't Want to Admit We're Cancelling?
Remember Marvel's Two In One? Call this DC's Two-Fer.
BTW, how is DC Comics' Infinite Crisis: There Are An Infinite Number of Worlds, and In All of Them, All of Our Major Characters Are Now Gay or Bisexual reboot going?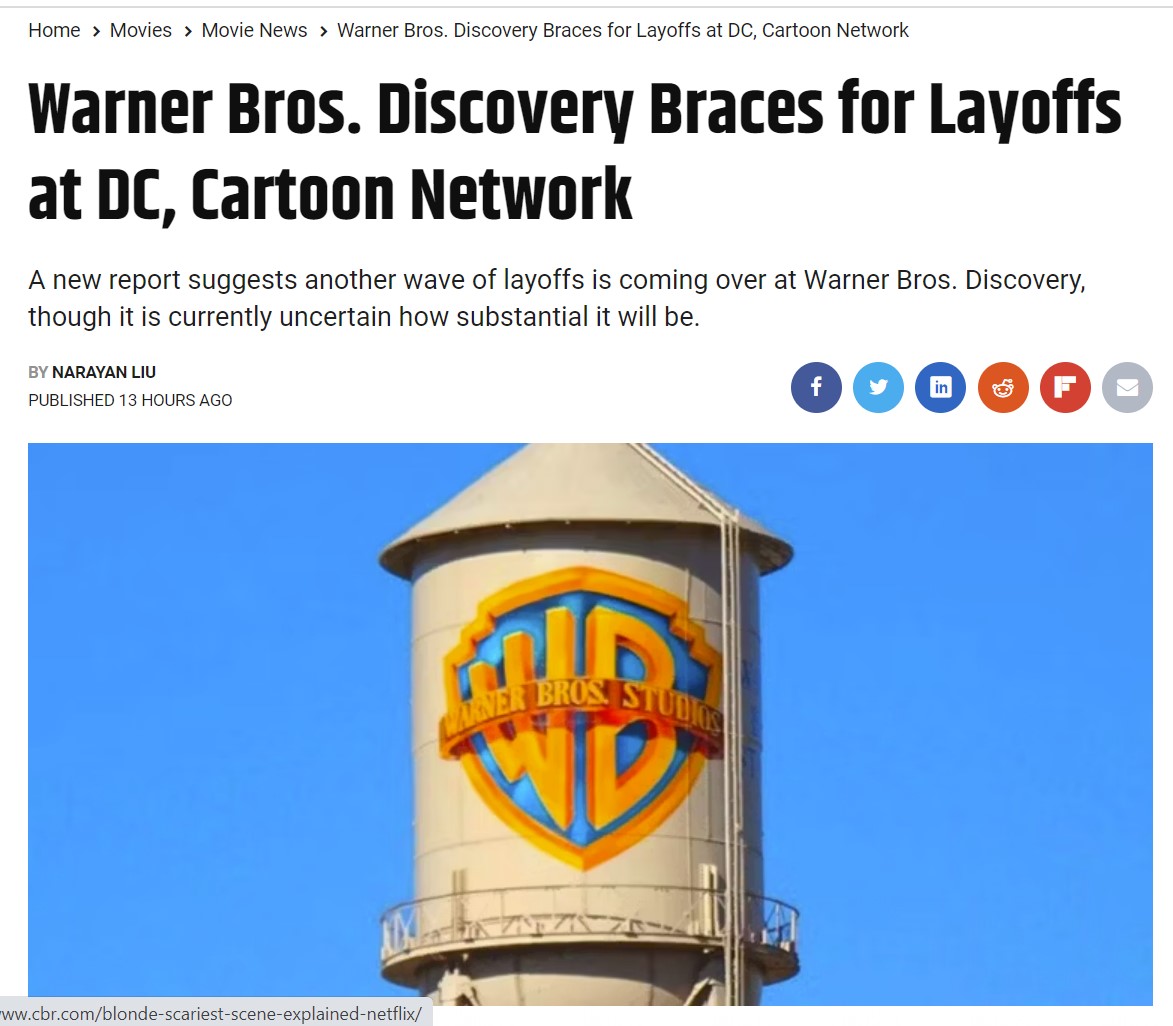 The next round of layoffs at Warner Bros. Discovery is expected to occur soon.

Warner Bros. Discovery is reportedly preparing for another wave of layoffs, according to Deadline. This time around, the layoffs are expected to primarily hit Warner Bros. Television Group, which serves as the production arm of The CW and DC Comics and the distribution arm of Cartoon Network, Adult Swim and HBO. Moreover, there is speculation the firings may begin some time in the next week.


An insider explained that layoffs in October were always expected. "Everyone was given financial targets going into Q4... Those targets include head counts, and October was always the expectation for the ax to fall." In addition, it is currently thought the fall season will see the end of the cuts, as that has always been the goal-- to conclude before the holiday season begins.

While it's uncertain how many this will impact, it is expected to be comparable to the layoffs in August, which hit 70 employees and saw HBO and HBO Max lose 14 percent of its staff...
A couple of months ago, Thinking Critical got a tip that the accounting department from Discovery had asked the accounting department of Warner Bros for a detailed accounting for all of DC Comics' comic books, what they cost, what they sold, and how much money was made or lost.
Seems like someone finally decided to check in on what the groomers were doing with Daddy Warner's money.

posted by Ace at
03:12 PM
|
Access Comments