« You don't have to be in California government to create a disaster, but it helps
|
Main
|
Ace of Spades Pet Thread, October 15 »
October 15, 2022
Gardening, Puttering and Adventure Thread, October 15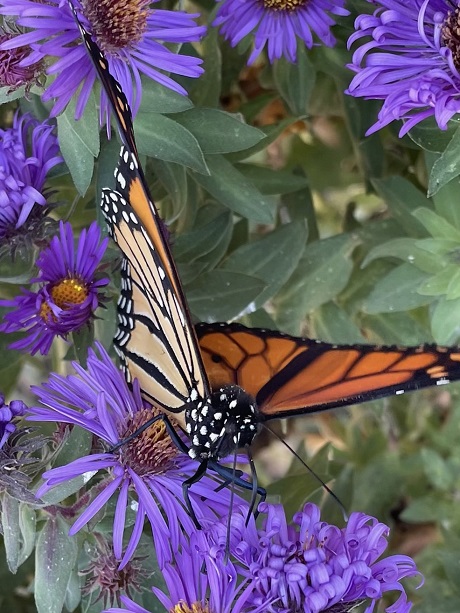 Hi there, gardeners, putterers and adventurers! Don't you love the photo above?
A monarch resting in the asters on its way through eastern Nebraska this week.

Midwest Lurker
Seems a little late to me for a Monarch to be going through Nebraska, but I may not understand the schedule. Best wishes to our little traveler.
*

Edible Gardening/Putting Things By
From By-Tor:
Remember when he tried a bit of raw ghost chili? An adventure!
The ghost chilis I was sent are fermenting nicely with a kick start of some sauerkraut brine.

They're hot. Very hot. About a million Scoville units. By comparison, a jalapeno is about 8K SU.

Just a couple drops of the pickling brine will keep your mouth on fire for about ten minutes.

This is gonna make good hot sauce.
"Good".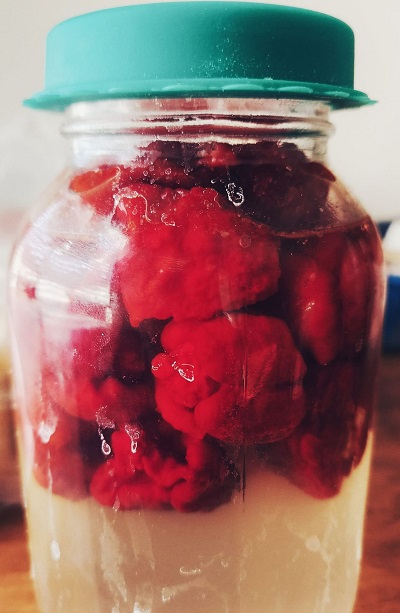 He's been busy:
22 lbs of Roma tomatoes is now about 12 quarts of marinara sauce, good for pasta, pizza or soup.

Now I just have to pressure can it.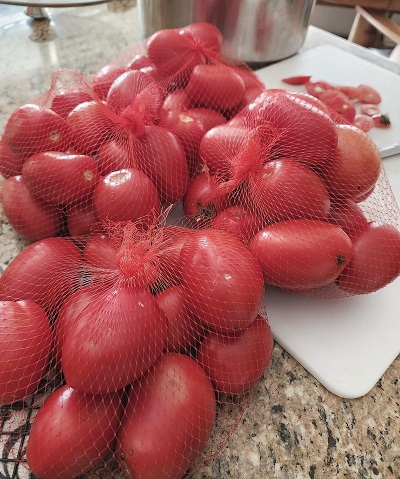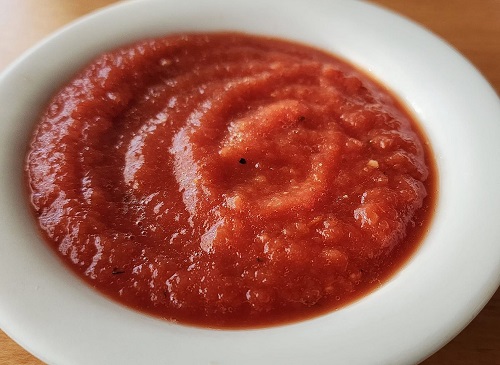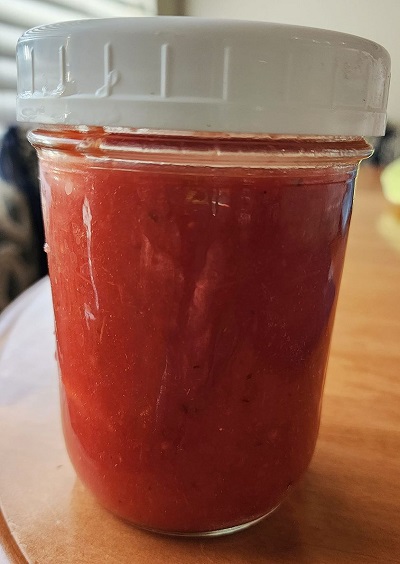 He doesn't mean he's going to pressure can it with plastic lids. The photo above is for fresh use.
*
Puttering
Also from By-Tor:
I consider it a successful day when I correctly install two GFI circuits and replace a bad hot water line without getting shocked or flooding the house.

Now off to the gym!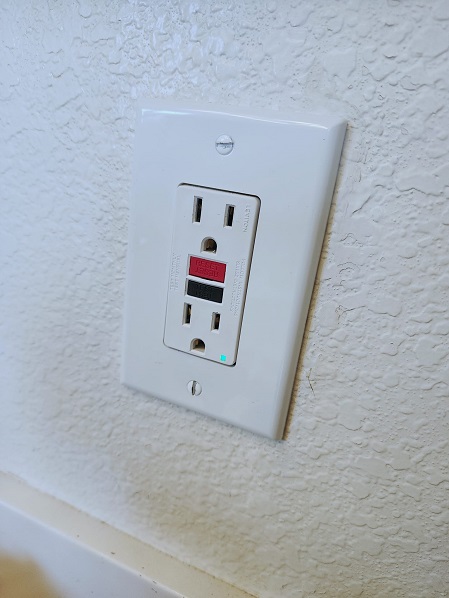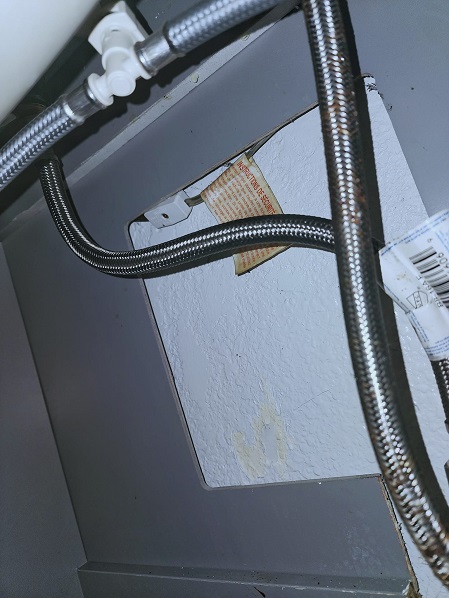 Congratulations! And a reminder for all you putterers: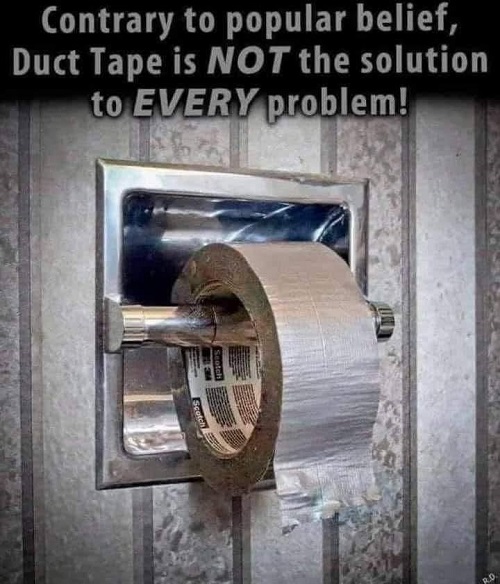 Halloween Decorations
Zombie arm stakes. Easy. There are 24 more at the link.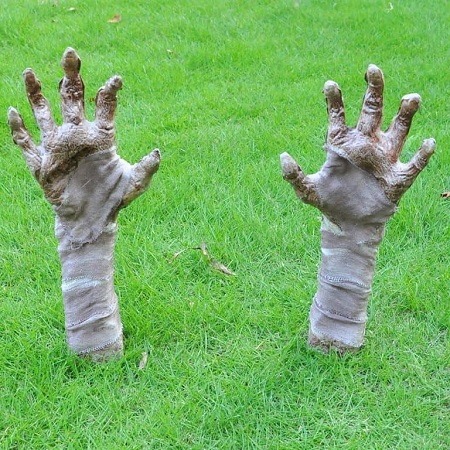 Lots o' punkins at Descanso Gardens, including a pumpkin house.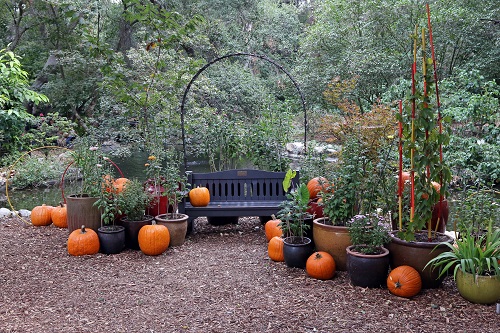 A wide variety of looks here, some of which might carry through to Thanksgiving.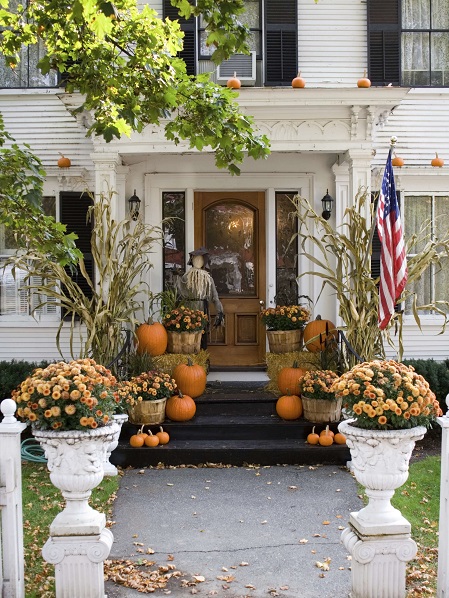 *
Mystery Plant
Not really gardening since I didn't plant or nurture it, but it's an interesting something that has shown up this week at my new house in southwest Louisiana.

I'm strictly a lurker for the last couple of years but did post as daggit at one point.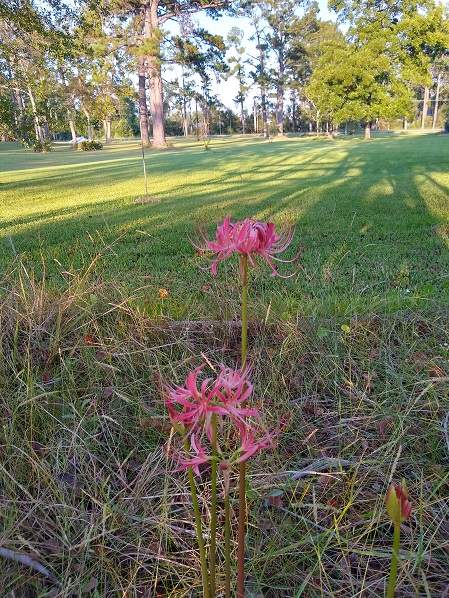 Nice to see you back, daggit!
Does anyone recognize this plant? Can you come close?
*
Gardens of The Horde
t may be a little difficult to see, but I have two agaves sporting quite the "plant boners ". The one on the left is 5 feet and still growing. I have planted my front bed with things that thrive on neglect with great success.

Kindest regards

Bonecrusher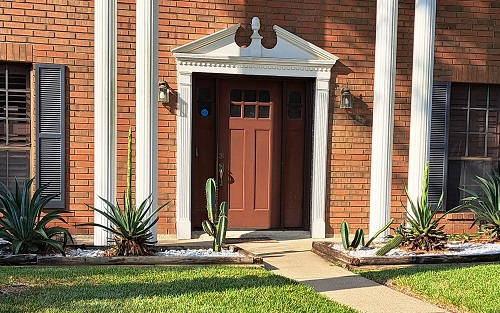 Hope everyone has a nice weekend.

If you would like to send photos, stories, links, etc. for the Saturday Gardening, Puttering and Adventure Thread, the address is:
ktinthegarden at g mail dot com
Remember to include the nic or name by which you wish to be known at AoSHQ, or let us know if you want to remain a lurker.

Week in Review
What has changed since last week's thread? Gardening, Puttering and Adventure Thread, Oct. 8

Any thoughts or questions?
I closed the comments on this post so you wouldn't get banned for commenting on a week-old post, but don't try it anyway.

posted by K.T. at
01:21 PM
|
Access Comments