« In Vermont, Female Volleyball Players Banned from Their Own Locker Room Because They Complained About a Transgender Teammate Who Made an "Inappropriate" Remark To Them
|
Main
|
Released FBI Letter: Peter Strozk's "Repeated Selfishness Has Called Into Question the Credibility of the FBI" »
October 03, 2022
Queen Bitch David French Calls The Blaze To Try to Get a Reporter Fired for Making Fun of Him
Plus: Avenging the Wrong This Simpering Sissy Did to Julie Kelly, Once and For All
This little f***ing sissy queen.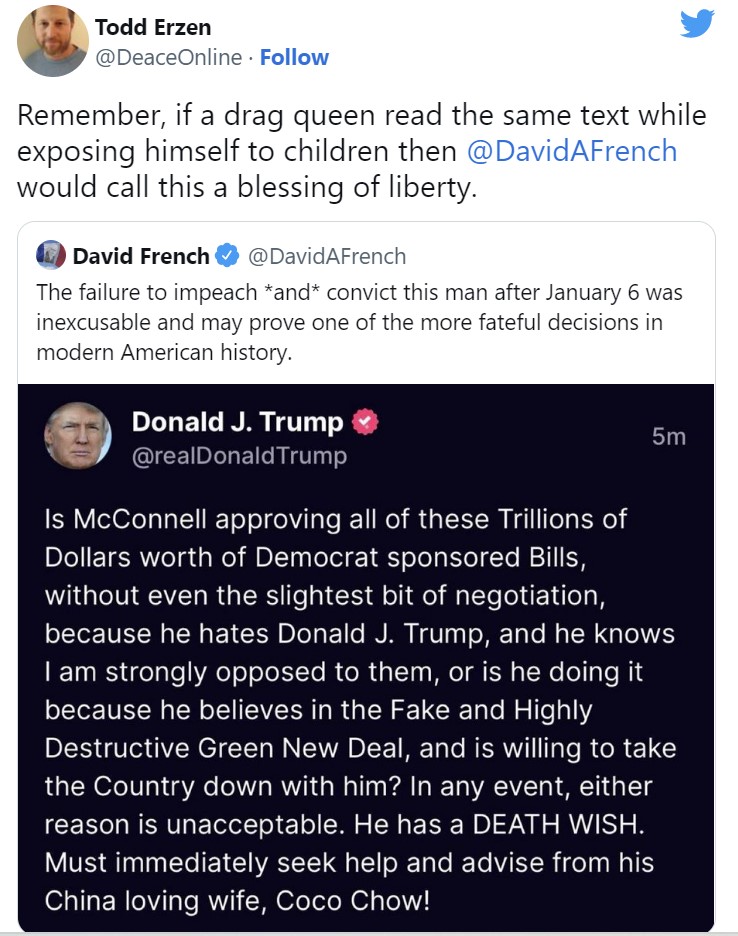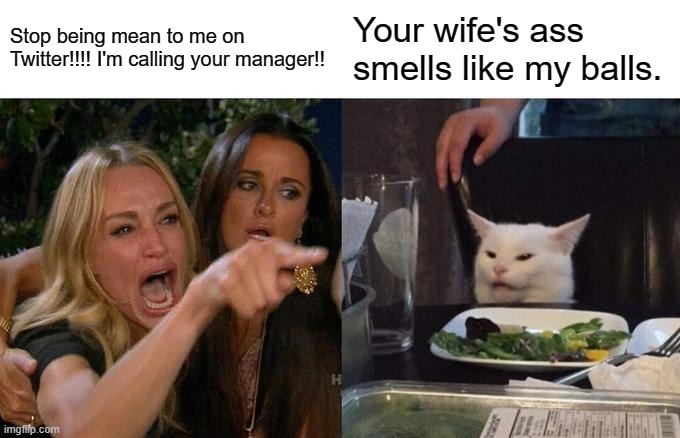 David French has a history of attempting to get conservative writers fired for offending his delicate feelings. Back during Kavanaugh Not-a-R@pe Show Trial, Nancy French began re-advertising her own #MeToo experience -- she had had some kind of a sexual encounter with her pastor when she was underage -- and used her Lived Experience as a Sexual Abuse Survivor as the Absolute Moral Authority to argue that we should block Brett Kavanaugh from the Supreme Court and let the Democrats win. A French Family Tradition.
Julie Kelly snarked about this.

French started screaming that Julie was making light of the sexual assault of 12-year-old girl or whatever.
Wait -- 12 years old? Who said anything about 12-years-old?
Well, Nancy French had not revealed her age in her first column about this, when she brought this up as part of an attack on Trump, and to argue, basically, that his low sexual character meant that we should give the presidency to the Democrats.
The lack of any specificity as to age led Kelly to guess based on context that she was around 16.
Further, Nancy French described it as consensual. Yes, I know, underage people cannot consent legally, but I'm talking about how French described it, and how Julie understood it.
Here's a passage from Nancy French's first attempt to cash in on the #MeToo Absolute Moral Authority bonanza.
Regardless, we were in love. Or, at least, we did the type of things that people in love did. I only knew about this phenomenon from movies, so I operated from the well-worn Hollywood script.
At no point in that first article does she say that she was 12 years old -- yet David French insists on imputing that knowledge to Julie Kelly.
But David French decided that everyone of course must be absolutely au courant with the sexual history of his wife, and started making bad faith accusations, and absurd legal claims -- like that this was "libel."
David French @DavidAFrench

I hate to have to revisit this, but here we go.
Yes, David French hates drama. Just like Dr. Smith from Lost in Space.
A person who traffics in vicious and evil lies is using my name and @NancyAFrench's name to sell her new book.
You think you and your wife's names sell books?
Jesus wept. The real Jesus, I mean. Not you.
This person is @julie_kelly2 she writes for @theamgreatness. How vicious are the lies? How evil? Pull up a chair.
He hates the drama you guys.
My wife is a victim of a pedophile. A pastor sexually assaulted her when she was 12. She has discussed this incident a few times in the context of dealing with the pain of the GOP (her lifelong party) supporting men like Trump and Roy Moore. An example:

Sexually assaulted her...? Again, yes, technically, but... "We were in love..."
He then links a later article, in which Nancy French says she was 12 years old during this episode, in what is basically a quickie rewrite of the first article published a year later, this time run with a Search and Replace exchanging "Trump" for "Roy Moore," then running for senate, to argue we should give the senate seat to the Democrats.
I'm detecting a pattern here.
It's bizarre that David French can't comprehend that maybe not everyone in the world reads everything that he and his wife write. Especially because that second article is literally a sequel.

Her first article, published October 21, 2016, was titled, What it's like to experience the 2016 election as both a conservative and a sex abuse survivor.
Her second article, published November 10, 2017, was titled, NEARLY IDENTICALLY, What it's like to watch men like Roy Moore as a conservative and as a sex abuse survivor.
IT'S LITERALLY THE SAME ARTICLE WITH JUST THE HATE-TARGET SWAPPED OUT.
I FEEL LIKE I'M TAKING CRAZY PILLS.
Her third article, now using her sexual assault as Absolute Moral Authority to attack Brett Kavanaugh, refers back to the first article -- which does not mention her age at the time of the incident.
I don't claim to know what, if anything, happened between Ford and Kavanaugh. But as a survivor of sexual assault, I can say that if her story is true, none of Kavanaugh's subsequent good deeds wipe the slate clean.

I write about my abuse more easily than I talk about it, but the news cycle doesn't relent. When I read Prager's article, I was struck by how unjust some of the conversation around Ford's accusations has been. Of course, Kavanaugh has a right to defend himself. As my husband, David French, argued this week, taking these accusations seriously has to involve Ford coming forward to tell her story on the record. But pundits' comfortable political opinions and their Supreme Court idolatry is poisonous when it results in waving away the gravity of assault.
The link there was to her use of her sexual assault to attack Trump and support the Democrat in the 2016 election, where she did not specify her age, not the later article where she used her sexual assault to attack Roy Moore and support the Democrat in the senatorial election, where she did specify her age.
So if Julie Kelly read the article where she uses her sexual assault to attack Brett Kavanaugh and support giving a Supreme Court seat to the Democrat and clicks back to the linked article about her sexual assault, she'll have no idea how old she was at the time of the assault.
First Nancy French uses her sexual assault to sabotage the Republican in the 2016 election, then Roy Moore in the senatorial election, and then Brett Kavanugh in the Supreme Court hearings.
She says, "I write about my sexual assault more easily than I talk about it." Well, it certainly hope so. And you certainly seem to write about it more easily in a political context to attack your enemies than in any kind of a therapeutic or personal context.
We have all learned by now that the leftwing media will publish and republish and sur-republish the same article by NeverTrumpers with substantially the same headline each time. "Why I am No Longer a Republican" by Tom Nichols or Max Boot can be published every six months, and they'll be paid for it every time.
Because the point of the article is not "journalism" -- it's propaganda. Message repetition is a critical part of propaganda.
So I understand that NeverTrumpers have grown accustomed to having the exact same article published by the Washington Post multiple times -- but does David French really expect us to read each slightly-different new publication?
It's only in this second republication that Nancy French reveals that her age was 12. But why would Julie Kelly have read the almost-identical sequel article? Why does David French assume that she did, instead of making the more charitable -- and, ahem, Christian -- assumption that she doesn't know what age she is in these accounts?
It's because making the most negative assumption about his political enemies permits David French to take The Maximum Possible Umbrage, of course.
Not only is this vicious and cruel, it's a lie. It's libel.
How is it a libel?
Psst: Something I've noticed from reading David French: He's a worse lawyer than he is a Christian. He's extremely emotional, and when he's emotional, which is always, he enters the legal realm of It Is This Way Because I Really Want It To Be This Way.
That makes for very bad legal work.
When I first confronted @julie_kelly2 about this falsehood, she doubled down, and then launched another attack on my family

She is referring to my family's ordeal during the 2016 election season, when the alt-right launched a wave of hate against my adopted youngest daughter, a beautiful girl from Ethiopia. I suppose I was supposed to keep my mouth shut and not expose Trump's racist fans.




I then confronted Kelly's boss, @thechrisbuskirk at an event about Kelly's conduct. You can hear that confrontation at the 5:24 mark below. This occurred in the summer of 2019
He's actually proud of his attempt to get her fired. By the way, the passage is not at 5:24. This might be an edited copy of the panel. But I have it confirmed that French did in fact demand that Buskirk fire her at the panel.
David French @DavidAFrench

Why bring this up?
Because you're a drama queen bitch who used to make drama when you were an academic and then blame that drama on your fellow academics, but now, I think, we're rather more skeptical of that claim?
Folks you might know, like @MZHemingway, @DennisPrager, and a former NR colleague @VDHanson are helping her hawk her book. They may not have known before, but they're promoting a person who libeled a pedophile victim, my wife. Now they know. /end.
Oh I see, you want to #Cancel more people, Free Speech Absolutist.

All this for a single line of disposable snark on Twitter. All about a single fact -- his wife's age at the time she engaged in underage but consensual making out with a pastor -- that Julie Kelly did not know and could not have known without being a stan of Nancy French's entire Fooling Around with A Pastor Cinematic Universe Franchise of sequel articles.
So Julie Kelly didn't see the sequel where Nancy French had a three-way with Ant-Man and the Wasp, that means she has to be fired now?!?
This is all David French does -- all he does is attempt to cancel people on the right and call their bosses to get them fired, almost always enlisting his pals on the left to join his cancel mob to join the pressure campaign.
Meanwhile, he claims he's a free speech champion and in fact a free speech absolutist -- which is why, he says, he supports the right of the tech monopolies who sponsor the various websites he works for to censor his enemies.
He's constantly getting offended and constantly getting his feelings hurt.
As someone once said on Twitter, "David French Hurt Feelings threads are the best threads."
And when David French gets his feelings hurt, Managers get a talking to.
Some "Christian."
By the way, I don't really love Trump's Coco Chow insult. It's maybe not for the reasons you think. Or maybe it is. I'll write a post about that some time.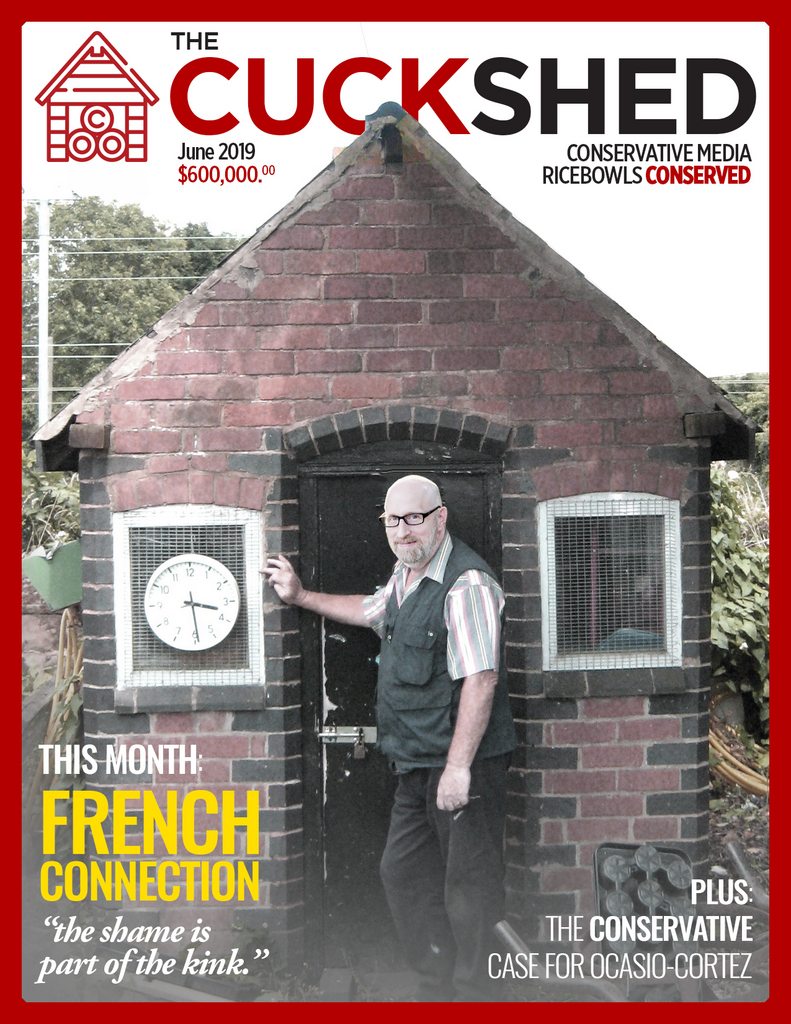 parody by Yudhishthira's Dice
Bonus: David French's "analysis" of Tara Reade's accusation of sexual assault -- or r@pe by digital penetration -- against Joe Biden.
You won't be surprised to hear that all of a sudden, David French doesn't believe all women!
When you apply the factors above to many of the sexual assault and sexual harassment claims against Donald Trump, one reaches a different outcome. Many of the claims are supported by contemporaneous corroboration, they fit a specific pattern, and Trump himself has openly bragged about grabbing women by the genitals. While not every claim is credible, enough are that I feel quite comfortable arguing that it is more likely than not that Donald Trump is guilty of sexual harassment at best and sexual assault at worst.

What does this mean for former Biden staffer Tara Reade's claims against him? After days of Twitter talk and a number of articles in progressive publications, the Washington Post and New York Times finally published lengthy, detailed reports of Reade's claims. The reports were careful and comprehensive, and they revealed a case that--on the merits--is stronger than the case against Kavanaugh but not strong enough (in my view) to make her accusation likely true.

from ...

posted by Ace at
03:44 PM
|
Access Comments