« The Luxuriously Large Luck-Bearing Testicles of the Tanuki Cafe
|
Main
|
Daily Tech News 4 August 2022 »
August 03, 2022
Wednesday Overnight Open Thread (8/3/22)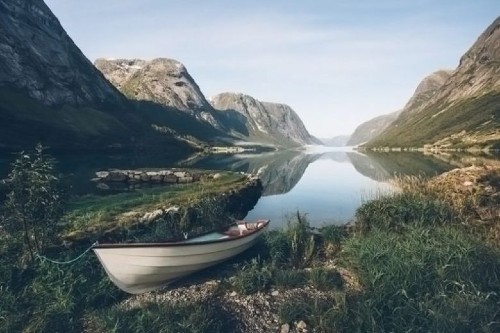 ***
The Quotes of The Day
Quote I

"Madrid isn't going to switch off. That generates insecurity and scares off tourism and consumption. It brings darkness, poverty and sadness, even as the government covers up the question of what savings it will apply to itself." Isabel Díaz Ayuso, the populist, rightwing president of the Madrid region.
Quote II

Let's be clear: The spirit behind "pay it forward" is commie drivel. It's a "we're all in this together, so let's be a community and share the burden equally" kind of experiment which – far from altruism – displays the worst possible kind of selfish, preening bullying under the guise of charity. Larry O'Conor
Quote III

"You think I hate gay people and what you're really seeing is that I'm jealous of gay people. I'm jealous, and I'm not the only black person that feels this way … Gay people are minorities, until they need to be white again." Comedian Dave Chappelle
***

Later in the broadcast The Genius Award Winner is revealed. This dame didn't lose by much.

TITUSVILLE, Fla. (AP) — A woman with an open bottle of Jack Daniel's whiskey in a bag was arrested for driving a golf cart on Florida's busiest interstate while drunk, according to an arrest report.

The 58-year-old woman was arrested Saturday night on the shoulder of Interstate 95. She is now facing misdemeanor charges of disorderly intoxication in a public place and resisting an officer without violence.
***

All good things must come to an end.

DARK DAYS Days of our Lives is LEAVING NBC after 57 years in historic TV shake-up- and fans are furious

DAYS of our Lives on NBC has come to an end after 57 years.

Fans have become furious after it was revealed the long-running soap opera would be leaving its daytime spot on the network in a major shake-up.
My Mom loved that soap.

And moar Hollywood news, No one cared when Demi Lovato switched her pronouns, now she is changing them back. Yawn. Translation: Dammit!!!!!! I want attention now!!!!! Wah-wah

Superstar Demi Lovato finally explained why she's decided to go back to using "she/her" pronouns after previously announcing that she was "non-binary" and identified as "they/them."

During the 29-year-old singer/actress's recent appearance on the "Spout Podcast," Lovato talked about the decision to go back to identifying as "she/her," and said it was because lately the performer's been feeling more of the feminine vibe, Entertainment Tonight reported in a piece published Tuesday. In May, fans noticed Lovato had suddenly added "she/her pronouns" to her Instagram page
***

Guns don't kill people. Living breathing scum kill people.

A worker at a McDonald's was shot and critically wounded in a reported fight with customers over cold French fries.

The employee, Matthew Webb, 23, was confronted by a 40-year-old female customer at the fast food restaurant on Fulton Street in Brooklyn's Bedford-Stuyvesant neighborhood around 7pm on Monday, police sources told the New York Daily News.

In the midst of the dispute, the woman was speaking with her 20-year-old son, Michael Morgan.

'The mom complained that her fries were cold,' a source told the New York Post. 'The mom was on FaceTime with her son, and he heard the dispute between her and the clerk. The son and the clerk got into a dispute inside, and it went outside.'
***
I opine that most legislation that is introduced is unnecessary. I think Rep. Matt Gaetz (R-FL) is onto something with this bill.

Congressman Matt Gaetz (R-Fla.) introduced a bill this week that would ban the Internal Revenue Service (IRS) from purchasing any more ammunition, after having already reached an alarmingly high amount.

As reported by Just The News, Gaetz's bill, the "Disarm the IRS Act," would forbid the tax-collecting agency from buying ammunition after the agency has already acquired up to 5 million rounds. In 2022 alone, the agency has purchased at least $725,000 worth of ammo.

"I'm not against stockpiling ammunition," Gaetz said, "but you shouldn't have to be a D.C. accountant to do it; you ought to be a mechanic in Pensacola."

Gaetz went on to say that the Biden administration wants to "disarm Americans, open the border, empty the prisons," and "still collect your taxes," and may use the massive stockpile of ammunition to do it by force.
***
There have always been "Scam Artists". And the their ingenuity is impressive. That being said: Do banks have any obligation when their customer is scammed?

The Caller ID said "PNC Bank."

It was the bank's fraud prevention department, Toni Landi was told.

The caller said there was a Zelle transfer of $1,000 to someone in Texas, but the charge appeared unusual and raised a red flag. Did Landi make the transfer, the caller asked.

"I said no. He spoke quickly, succinctly and urgently, and he sounded like other professionals I had spoken with at PNC," Landi said, noting she's received calls from the bank in the past about potentially fraudulent activity. "I thought this was a legitimate call."
***

What is worse?
1)An hour of this? or;
***

An EV Jag? Virtue signaling comes with a steep price.

An electric Jaguar I-Pace vehicle caught on fire and burned to ash in Florida, but the vehicle wasn't in a car wreck like many notorious Tesla fires — it was simply charging in the owner's garage.

The electric car is the fourth known I-Pace battery fire that seemingly started on its own — a concerning amount of fires, given that there are so few of these vehicles on the road — according to a report by Electrek.

When there is an EV pickup truck where I can tow a boat, camper or all-terrain vehicle 400 miles and I can refuel it in under 10 minutes. Please let me know.

Share of U.S. EVs, by state


California — no surprise — leads the U.S. in electric vehicle ownership, accounting for 39% of all EVs registered nationwide.

Look more closely at the numbers, however, and it turns out EVs represent less than 2% of all vehicles on the road in the Golden State.
Reality check: We're a long way from a "tipping point" for electric vehicles. In fact, the EV revolution has barely begun in the U.S. and it's playing out in super-slow motion — even in places where plug-in cars make the most sense.

Why it matters: Automakers are pouring billions of dollars into electric vehicle development in the face of urgent warnings about climate change. But with more than 278 million cars, SUVs, and pickups overall on U.S. roads, the historic shift away from gasoline will take years, if not decades, to play out.

And one more story about EVs. This from Nissan and Japan.

The circular economy is coming to electric vehicles for both environmental and financial reasons, as a leading Japanese automaker plans on starting a rental scheme for its battery-powered cars.

Drivers interested in making the switch to electric will soon have another option to do so in Japan, as Nissan—manufacturer of the Nissan Leaf, one of the earliest and bestselling electric cars on the market—is preparing to launch a new rental plan for its EVs, the Financial Times reports.

How will it work?
Nissan's initiatives will operate as a subscription scheme.

Customers will sign up on a monthly basis, but Nissan hopes that they will rent electric cars for years before returning them, according to the FT.
***

Instead of trying to be an internet sensation, he should hire a babysitter to help him out.

'They are humans, not DOGS': Father-of-five sparks furious debate after using a 'LEASH' to take his five-year-old quintuplets for a walk - but he insists it allows them to 'do fun stuff without being stressed'
I do try to put myself in the other guy's shoes. However I don't think the Fabulous wants anymore children.
***

I'm old fashioned and I believe in good old fashioned names. People Are Naming Their Babies After These Destinations - How long before we meet a kid named "The Shitter" or "The Recycling Center?>


The aughts were, among other things, peak baby name weirdness. I'm talking Apple, Bluebell Madonna, Birdie and Petal Blossom Rainbow. Of course, there hasn't exactly been a shortage of eccentric names born of the 2020s either, thanks to the likes of Dream, Thunder, Raddix and X Æ A-Xii.

And now another trend as emerged: people naming their babies after their favorite destinations. Per a new study from the luggage storage service Bounce, "One baby-naming trend that is particularly popular is travel-related baby names, which sees parents naming their child after a favorite holiday destination, honeymoon spot or even the city where they were conceived."

Now, there's still something about naming your kid after the country or state where they were conceived that feels a bit…off. I'd venture to guess that it would be mildly disconcerting for most to have to find out that they'd been named after the place they'd been conceived. (Though, to be fair, it's probably no less weird than naming them after your favorite equation. Or the weather. Or something you quite literally made up altogether.)
***

Maybe soon to be former Congresscritter Meijer can tag along with Allahpundit to the mystical land of Orangeman bad. Good fvcking riddance.

Trump Impeachment Voter Peter Meijer Was Soundly Defeated in Michigan Primary
Former Trump Administration official John Gibbs emerged victorious in a tight race
***

Can someone answer the following: What does a country have to do to go from "Pariah" to valued partner?
The Biden administration approved a sale of Patriot missiles and support equipment to Saudi Arabia Tuesday, overriding prior campaign pledges to end arms transfers to the "pariah" country over human rights issues.

President Joe Biden notified Congress of the $3 billion sale the day after the Saudi-led coalition in Yemen vowed to extend a UN-brokered ceasefire with the Houthi rebel group for two months, CNN reported. Saudi Arabia has been accused of striking civilian targets and contributing to one of the world's worst humanitarian crises, leading Biden in 2019 to denounce the country's human rights practices and vow to suspend arms transfers that support offensive Saudi campaigns.
***

Once again the Russian military continues to demonstrate its incompetence. Russia Accidentally Blows Up Own Supply Train, Soldiers 'Scattered In Panic'

An accidental fire may have caused a train to blow up at a Russian railway station in Ukraine's mostly-occupied Kherson region over the weekend, according to Ukrainian intelligence.

Russian forces set up a smoke screen at the Kalanchak railway station Sunday to mask the unloading of train cars carrying military equipment and ammunition, the Ukrainian Ministry of Defence's Main Directorate of Intelligence (GUR) said in a statement Tuesday.

The screen was also deployed supposedly to protect the train cars against strikes from U.S.-supplied M142 High Mobility Artillery Rocket Systems, also known as HIMARS.

An explosion occurred in the work area at around 11:20 a.m. local time that day, and the rail convoy immediately began to move in the direction of the annexed region of Crimea, according to the GUR.

"The [Russian] personnel scattered in panic," the intelligence agency said.
***
The ONT Musical Interlude & Cane Sugar Emporium
Born on this day: 3 Aug 1926
American singer Tony Bennett who had the 1955 UK No.1 single 'Stranger In Paradise' and the 1965 UK No.25 single 'I Left My Heart In San Francisco'. In 1998, Bennett made an unlikely but highly successful appearance on the final day of a mud-soaked Glastonbury Festival in the UK dressed in an immaculate suit and tie, his whole set on this occasion consisting of songs about the weather. Bennett and Amy Winehouse recorded the duet 'Body and Soul' in March 2011 - the final recording made by Winehouse before her death on July 23, 2011 at the age of 27. When the song charted on the Billboard Hot 100 it made Bennett, at age 85, the oldest living artist ever to chart on the Hot 100. via thisdayinmusic.com
&&&
On this day: 3 Aug 2006
Arthur Lee singer and guitarist of the influential 1960s band Love died in Memphis at the age of 61 following a battle with acute myeloid leukaemia. He called himself the "first black hippie" and formed Love in Los Angeles in 1965. Best known for the critically revered 1967 album, 'Forever Changes.' via thisdayinmusic.com
***
I'm not a fan of spiders. However, I'm not a Genius Award Winner.

A man suspected of starting a wildfire in Utah told authorities that he was using a lighter to try to burn a spider.

After he was arrested, the Utah County Sheriff's Office found drugs and paraphernalia in his backpack. He was booked in jail.

The wildfire, which has burned 40 acres, began around 5pm, according to Utah Fire Info.

The fire was started near a trailhead along the border of the towns of Provo and Springville.
***
This is a skill these children may need in a few years. A skill that doesn't require a computer or a cellular phone. Tonight's Feel Good Story of The Day.

For contestants in Washington Park's inaugural Shark in the Park Cardboard Boat Race, the goal was simple: row your boat from one end of Washington Park Pool to the other.

But that's easier said than done when your boat is constructed of nothing more than cardboard and duct tape – lots and lots of duct tape.

On Saturday, spectators stood alongside the pool to watch as children, teens and adults paddled and splashed their homemade cardboard vessels to the finish line.

In all, a total of eight boats participated in three divisions: 12 and under, male, and female. Some boats remained intact for multiple races.

Sure, participation was low. But enthusiasm was high.

"It was exactly what I imagined: the parents and fans running down the poolside cheering for those kids. It wasn't a huge turnout, but the crowd was great. I was impressed with how into it they were," said DeAnna Martin, Washington Park director and the mastermind who organized the race.

Martin said she got the idea to host a race after she heard about cardboard boat racing from a friend whose grandfather participates in races on a lake in New York.
***

Tonight's ONT has been brought to you by Custom Work.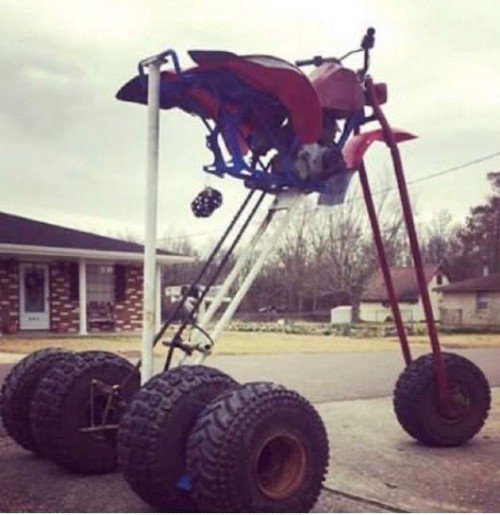 Notice: Posted with permission by the Ace Media Empire and AceCorp, LLC. Serving your ONT wants, needs & desires since 2008.

posted by Misanthropic Humanitarian at
10:00 PM
|
Access Comments