« Idiot Fireworks Show Cafe
|
Main
|
Daily Tech News 7 July 2022 »
July 06, 2022
Wednesday Overnight Open Thread (7/6/22)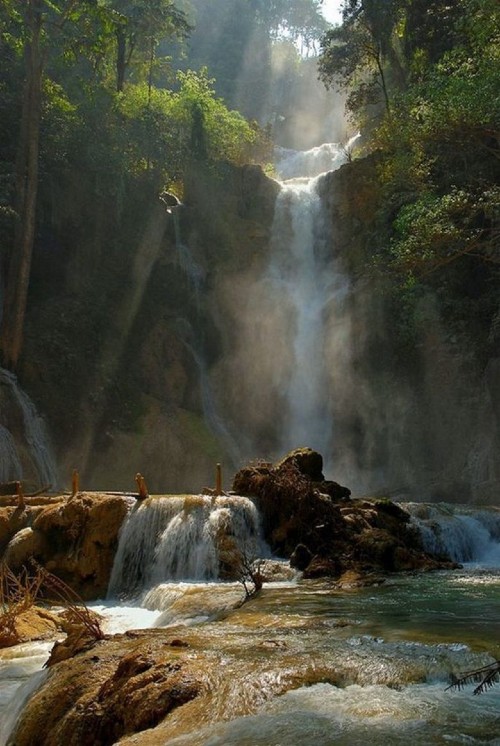 ***
The Quotes of The Day
Quote I


"I felt like I had 1,000 pounds lifted off my chest. It was a prayer that got answered for me."Aiden Last Name Not Provided
Quote II

"Hajj is once in a lifetime. They ruined everything."Sawsan Jabri
Quote III

"I get that Eric Swalwell isn't a fan of our constitutional rights and is desperate to distract from his repeated political failures, but the only straight line that needs to be drawn is from Eric Swalwell to Fang Fang to the Chinese Communist Party."Rep. Lauren Boebert (R-CO)
***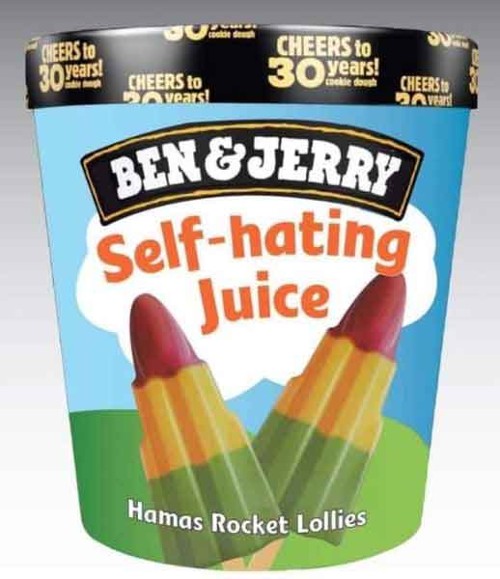 Federal Judge Denies Ben & Jerry's Bid for Restraining Order Preventing Sale of Its Israeli Business

A federal judge in New York on Tuesday denied ice-cream maker Ben & Jerry's application for a temporary restraining order against its parent company, Unilever, which the Vermont-based manufacturer is suing in an effort to prevent the sale of its business in Israel to a local licensee.

The judge also ruled that Unilever must prove by July 14 why a preliminary injunction should not be granted.
!
Ben & Jerry's filed a lawsuit against Unilever on Tuesday at a federal court in New York. The ice cream company claims Unilever's move to sell Ben & Jerry's to an Israeli licensee — which would allow the frozen desserts to continue being sold throughout Israel – is "inconsistent" with its company values and was a decision made without the approval of the brand's independent board.
***

The State of New York believes that Orwell's 1984 is a guide to governance.

Democrat Governor Kathy Hochul signed the "Concealed Carry Improvement Act" into law on Friday, following a Supreme Court's ruling that struck down a previous state mandate which had forced New Yorkers to show "proper cause" when applying for concealment carry licenses.

The fresh legislation requires applicants to show "essential character, temperament and judgement necessary to be entrusted with a weapon and to use it only in a manner that does not endanger oneself and others."
***
I am not being flippant. Joe Biden whether intentional or not is a traitor.

Biden releases U.S. Strategic Petroleum Reserves ... to China

Joe Biden is busy blaming gas station owners for the soaring prices of filling up at the pump.

Why, those dirty birds!

It's his latest scheme to deflect blame for the nasty price shocks he's brought on us, with gas going for about $5 a gallon nationwide, and $6-something in tax-happy, save-the-planet California.

He's also blamed Putin, Big Oil producers, oil refineries, Republicans, and anyone but himself when it's obvious enough that the root of the problem is his crush-the-oil industry policies that he launched on day one in the name of "going green." Combine it with his monster rounds of federal money-printing which has brought on authentic inflation, and it's a double whammy of inflation and constrained supply.

Oh, but rest assured, he says he's the good guy here:
***

Cut. Jib. Newsletter. Some assembly required. I like Macy Gray.

Macy Gray Sends Message to Trans Mob 'Threatening' Her: 'F**k Off'
***

If a child of mine killed and injured a multitude, I would keep my damn yap shut.

THE parents of the suspected Highland Park shooter have spoken out after his mother squared off with cops when her son allegedly fled to her home after killing seven and injuring several others.

After retaining a lawyer, Robert Crimo III's parents, Bob Crimo II and Denise Pesina, broke their silence in a statement late Tuesday.
***

I know the Fabulous Mrs. Mis. Hum. likes my ink. However, I'm guessing that she will not want to do this.

If a loved one has died and you want to remember them by their tattoo, you can call Save My Ink Forever, an Ohio-based firm that retrieves tattoos from the deceased and then preserves and frames them for eternal display. Examples below. (It reminds me of the incredible image above, depicting famed post-mortem tattoo collector Dr. Fukushi Masaichi (1878-1956) whose collection is now held by Tokyo University.) From Vice:

"People who want this done, in essence, this is their funeral ceremony," Kyle Sherwood, the tattoo preservationist and COO of Save My Ink Forever, told Motherboard. "This means more to them than a church service."
***

Would you like to keep your neighborhood safer? Get some dogs there.
***

Cloned mice created from freeze dried skin cells in world first - Breakthrough could help conservationists revive dwindling populations of endangered species
***
***
The Slow-Motion Suicide of College Football

When Jerry Jones purchased the Dallas Cowboys in 1989, his investment bankers told him he was making a big mistake. Luxury boxes at Texas Stadium were empty in many instances, so were seats. Jones was taking a big risk simply because the NFL of 1989 was a far cry from the NFL of 2022.

The Jones anecdote is necessary as a way of reminding readers that nothing is forever in the marketplace. What's popular can and often does lose its luster (remember the Blackberry, or before that the Nokia mobile?), while what's down can often rise. At present the NFL's dominance is unquestioned, but the latter was once true about baseball. And the NBA was once seen as less watchable than the largely unwatchable television produced by the Big Three networks in the 1970s and 80s.
***

What has affected the airlines since January 2021? Professional Karens have taken the reign regarding air travel. And I doubt if Reconnecting Communities will do a damn thing when I want to go to Texas this October.

FAIL: Biden Travel Secretary Buttigieg's Flight Among Hundreds Canceled on July 4 Weekend

When tokenist administrations elevate mediocre mayors with no practical experience to cabinet-level positions like Travel Secretary, no one should be surprised when they fail.

"People are excited to see family and loved ones this summer, and counting on airlines to get them there," tweeted Secretary of Transportation "Mayor Pete" Buttigieg on Friday. He went on to assure Americans that "We're engaging airlines daily to make sure they are ready, and FAA is doing its part." Later that day, Buttigieg became one of the thousands of Americans to be delayed due to the cancellation of his flight.
Fvcking idiot.
More idiocy. San Diego Loses 22% Of Its Police Force Due To Vax Mandates

San Diego is witnessing the largest exodus of police officers from the city since 2009 and the majority of them are quitting because of the city's continued obsession with covid vaccine mandates.

Perhaps the smartest move the people of Los Angeles County ever made was to elect Sheriff Alex Villanueva, who refused to enforce unconstitutional vax mandates. The decision probably saved them from losing a quarter or more of their law enforcement officers within the sheriff's department.

Contrast this with the LAPD, which was not so lucky. Officers have quit in droves or were fired, with over 2200 employees refusing to comply. This has been a repeating situation across California, and San Diego is the latest region to suffer considerable losses of LEO's over vax mandates.

More than 230 San Diego police officers have left city employment in the 2022 fiscal year alone (252 sworn deputies in 2021), totaling around 22% of all deputies in active service.
***

I bet you a dollar to a donut this Bull Shit will be coming to the USA in the very near future.

From tomorrow, all new vehicles sold in the EU will have mandatory black boxes fitted that record technical data and will be accessible by authorities, greasing the skids for surveillance-powered speed limiting technology.

While for the time being, drivers can opt-out of using the feature, privacy advocates fear the technology will become mandatory once it is properly rolled out.

Back in 2019, the European Transport Safety Council (ETSC) announced that July 6 would mark the day when all car manufacturers would be forced to fit new models with a system that keeps track of technical data.

The data recorded will include "the vehicle's speed, braking, steering wheel angle, its incline on the road, and whether the vehicle's various safety systems were in operation, starting with seatbelts."
***

It seems "Too Good To Be True". And cheap to boot.

New £1 pill 'that prevents hangovers' launches in UK after 30 years of research
A new pill that costs £1, named Myrkl, could prevent Brits suffering hangovers as it works to prevent the body absorbing alcohol, its developers claim
***
The ONT Musical Interlude & Coriander Emporium

Carlos Santana collapsed on stage, but will be OK.

An update has been shared on the health of Carlos Santana after the iconic musician fainted on stage, before being taken to the emergency department for medical care.

On Tuesday evening, the legendary guitarist was performing at Pine Knob Music Theatre in Detroit, Michigan when he collapsed during the performance.

Medical workers were photographed attending to him on stage, with it being claimed by a local news anchor that the crowd were 'asked to pray for him' because of a 'serious medical issue'.
&&&

Extreme metal guitar skill: A case of male–male status seeking, mate attraction, or byproduct?"
&&&
&&&
On this day: 6 Jul 1971
American jazz trumpeter, singer and bandleader, Louis Armstrong died. Had many hits including the 1964 US No.1 'Hello Dolly!', 1968 UK No.1 'What A Wonderful World' plus 'When The Saints Go Marching In', 'Ain't Misbehavin', and 'We Have All the Time in the World.' He made frequent use of laxatives as a means of controlling his weight, resulting in Armstrong appearing in humorous, advertisements for laxative product Swiss Kriss; the ads bore a picture of him sitting on a toilet, as viewed through a keyhole, with the slogan "Satch says, 'Leave it all behind ya! via thisdayinmusic.com
&&&
On this day: 6 Jul 2020
American singer, songwriter and multi-instrumentalist Charlie Daniels died age 83 of a hemorrhagic stroke. He is best known for his contributions to Southern rock, country, and bluegrass music and scored the 1979 number-one country hit 'The Devil Went Down to Georgia' He was inducted into the Grand Ole Opry in 2008, the Musicians Hall of Fame and Museum in 2009 and the Country Music Hall of Fame in 2016. via thisdayinmusic.com
&&&
***

Genius Le'Genius Award Winner.

Perhaps a name change is in order for Le'Genius Williams.

The 22-year-old Floridian--who has already served prison time for attempted murder and robbery--is back behind bars on an assortment of felony gun and drug charges following his arrest Monday night.

Police allege that Williams struck his girlfriend in the face with a handgun and then fled the St. Petersburg crime scene in a Chevy driven by another man.

Cops performed a pit maneuver to stop the vehicle and then arrested Williams and the driver. A search of the car uncovered a pair of loaded firearms, as well as cocaine and fentanyl, according to a court filing. via thisdayinmusic.com
***

Hopefully these Vets will get the help they need and deserve. Tonight's Feel Good Story of The Day.

For years, homeless veterans camped outside the gates of the Department of Veterans Affairs office in Los Angeles and peered into the 388-acre campus that was meant to be their home following military service.

The land was donated in 1887 for the sole purpose of housing veterans following the Civil War, located near what is now the celebrity enclave of Brentwood. Instead, UCLA built a stadium there , and Marriott Hotels and 20th Century Fox leased space along with others. It seemed like everyone had a home except the homeless veterans spread throughout Los Angeles.

Then, the cost of building housing for large numbers of veterans became mired in legal challenges and red tape as the decades dragged on.

Now, Tunnel to Towers has entered the picture and has provided a large undisclosed grant to get a project moving to build housing for 3,000 homeless veterans on the property. The first group will be able to move into their new apartments at the end of the year, said Brad Blakeman, Tunnel to Towers senior adviser.
***

Tonight's ONT has been brought to you by a Random Florida Biker Bar.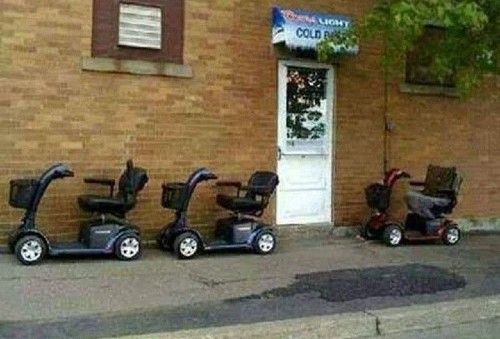 Notice: Posted with permission by the Ace Media Empire and AceCorp, LLC. ONT Tips, frozen beef pot pies and accordion sheet music to petmorons at gmail dot com. Everything else to someone who cares more than I.


posted by Misanthropic Humanitarian at
09:43 PM
|
Access Comments