« Monkey Picnic Cafe
|
Main
|
Daily Tech News 29 June 2022 »
June 28, 2022
Tuesday Overnight Open Thread (6/28/22)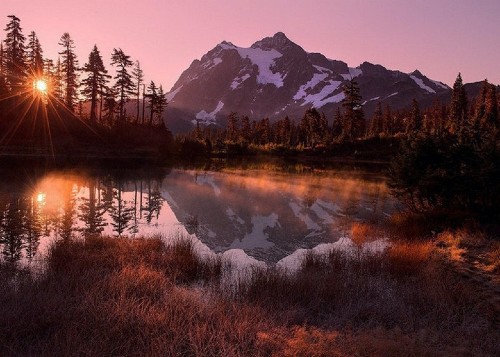 ***
The Quotes of The Day
Quote I

"Devastating. Mentally, emotionally, and financially. When I heard the ruling from the judge, it was just unbelievable. I immediately got up and left the courtroom." Betty Hooker
Quote II

"The Services are experiencing a very difficult recruiting market and continue to explore the best tools/levers to meet these challenges,"a Pentagon spokesman
Quote III

I wouldn't put a meat thermometer in these gravy-covered coquettes, much less my… never mind. You get the point.Kevin Downey, Jr.
***
Burger 'that tastes like human flesh' despite being vegan wins top award

If you've ever hankered after the taste of human flesh, now you can sample it in the form of an all-new plant-based burger that claims to perfectly replicate the taste and texture of human meat
***

The Democrat cheerleaders are stuck in the past. Juan Williams still believes Hillary is a savior.

Fox News political analyst Juan Williams is ridiculously claiming that Hillary Clinton can save the Democrats from a bloodbath in the 2022 midterms by carping about women's rights after SCOTUS overturned Roe v. Wade.

In a fevered, hallucinatory political wet dream, Williams evidently believes that Clinton is still the savior of the Democratic Party.

In May, before the leak of the ruling by the Supreme Court surfaced, Clinton warned CBS News that rescinding the constitutional right to abortion "is incredibly dangerous and it is not just about a woman's right to choose. It is about much more than that."
***
(Mystery Click? Meme H/T CBD)
***

Don't understand Quote III, watch this.............
***

I'm never lucky enough to see fun things while driving. Someone has some 'splaing to do.

Fireworks shoot from truck that caught fire on New Jersey highway
***

But cooking inside a home with wood is inefficent.

Natural Gas Samples Taken from Boston-Area Homes Contained Numerous Toxic Compounds, a New Harvard Study Finds
Almost all of them contained low levels of benzene, a carcinogen. Additional studies are underway to see if homeowners are exposed to this and other toxins when cooking with gas.
***

Science......H/T Yankeefifth
***

Speaking of science: Obese, sweating and wallowing in a state of torpor is no way to go through life, John Podhoretz.

Trump Is In Deep, Deep, Deep, Deep Trouble

The testimony this afternoon of Cassidy Hutchinson, the aide to Trump chief of staff Mark Meadows, cannot be dismissed. If what she has testified to, sworn under oath, is not countered or contradicted by Meadows or Trump's White House counsel Pat Cippolone—either under oath themselves or eventually before a grand jury—then there is a credible criminal case that Trump violated the law in ways not dealt with by the second impeachment, and from which he would not be shielded by executive privilege. It's possible her memory is faulty, or that she is a fantasist and that none of this happened. But she has reported directly on things that went on inside the White House and around the Oval Office on January 5 and January 6 that go beyond the merely circumstantial.

The case the January 6 committee is building in a far more painstaking manner than anyone could have expected is that Trump knowingly encouraged the formation of, and participated in the forward deployment, of a crowd he knew was armed. He was told so on January 6. We also know now that Trump had told Meadows to make contact on January 5 with Roger Stone and Michael Flynn, both of whom were communicating with the Proud Boys and the Oath Keepers—some of whose leaders have been charged with seditious conspiracy. We also know that Meadows told Hutchinson he was going to go to the suite personally but she either changed his mind or he did and he called instead. What was said on the call we do not yet know.

Hutchinson testified that Trump was told by the Secret Service they were making the crowd at the rally on January 6 go through magnetometers because they were armed. Trump was angered by this, something she knew because she was "in the vicinity of a conversation where I overheard the president say something to the effect of, 'You know, I don't f-ing care that they have weapons. They're not here to hurt me. Take the f-ing mags away. Let my people in. They can march to the Capitol from here. Let the people in. Take the f-ing mags away.'"
No one ever stated Podhoretz could think outside the potato chip bag.
***
Ford Motor Co. will be suspending end-of-lease buyout options for customers driving all-electric vehicles, provided they took possession of the model after June 15, 2022. Those who nabbed their Mach-E beforehand will still have the option of purchasing the automobile once their lease ends. However, there are some states that won't be abiding by the updated rules until the end of the year, not that it matters when customers are almost guaranteed to have to wait at least that long on a reserved vehicle.
***

Tonight's content too maudlin? Perhaps this will lift your spirits. Bad and I mean really fvcking bad tattoos.
***

Maybe you care. And that is fine with me. However I could care less.

IOC Announces New Skiing Events to Debut at 2026 Olympics
***
The ONT Musical Interlude & Strawberry Emporium
&&&
***

It seems every air flight has one Genius Award Winner.

A man was kicked off a Southwest flight on Saturday after AirDropping an explicit photo of himself - allegedly of him receiving oral sex - to other passengers.

A disgusted fellow customer identified the man and pointed him out to cabin crew, posting a video of the culprit sitting in the row opposite and being confronted by staff to TikTok.

The man was on a Southwest flight from Detroit to Denver when he decided to send the lewd photo to several devices around him.
***
For a while he escaped his terminal illness. Tonight's Feel Good Story of The Day.

Pearl Jam helped create a once-in-a-lifetime moment for a terminally ill fan during their concert in Berlin, Germany on June 21st.

Via Live for Live Music, the fan in question, Roland Mandel, originally bought his tickets to see the band back in 2019 for their planned 2020 tour. But, of course, that tour was pushed back due to the coronavirus pandemic, and in the interim, Mandel was diagnosed with ALS.
***
Tonight's ONT has been brought to you by Unhappy Motorists.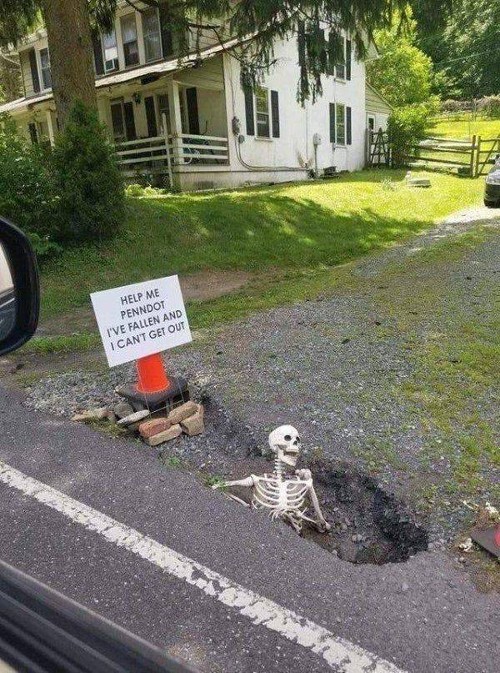 Notice: Posted with permission by the Ace Media Empire and AceCorp, LLC. Content was reviewed and reluctantly approved by the paralegals of Dewey, Cheatem & Howe, S.C. Under the stellar guidance of Attorney Cheatem.

posted by Misanthropic Humanitarian at
10:01 PM
|
Access Comments