« Monkey ICU Cafe
|
Main
|
Daily Tech News 22 June 2022 »
June 21, 2022
Tuesday Overnight Open Thread (6/21/22) Longest ONT of The Year Edition?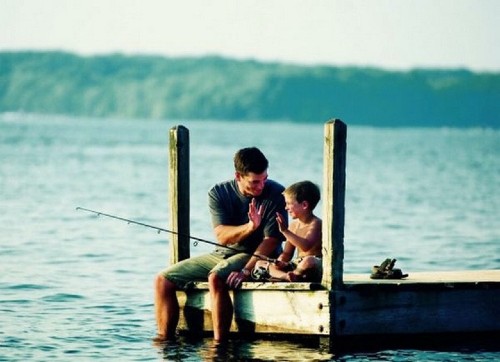 ***
The Quotes of The Day
Quote I

"Everything they've counted on upset. But most of it's the consequence of what happened, what happened as a consequence of the, the COVID crisis." Resident of the White House, Joe Biden
Quote II

"I don't think in my lifetime I would have believed I'd see that. It's quite a rare thing to see." Ornithologist David Bird, a professor emeritus of wildlife biology at Montreal's McGill University
Quote III

"It's supposed to be a secure facility, so this is very rare. "He is extremely dangerous, and was deemed by a judge to be mentally unfit to be in society."Sergeant Tommy Russell
Quote IV


And now that I'm a favored minority, I wish to take this opportunity to claim the proverbial mile that I'm entitled to on the basis of this genetically=bestowed inch, and claim that I also now identify as a fucking unicorn that pees lemonade, shits Skittles, farts rainbows, cries gumdrops, sneezes glitter and pukes cotton candy.

My personal pronouns are "Huh?" and "WTF?".Matthew Noto
***

Not so fast Kung Flu prick pushers. Florida's DeSantis will not be making children under 5 to take the prick.

In a clash with the Biden White House, Florida Governor Ron DeSantis continues to refuse to have the state purchase vaccines for children under 5 years old.

"We are not going to have any programs where we're trying to jab 6-month-old babies with mRNA," he said during a news conference at The Pig Bar-B-Q in Callahan. "We still have not ordered it. We're not going to order it."

Per the Orlando Sentinel "Florida is the only U.S. state that did not preorder COVID-19 vaccines for kids under 5 before the Food and Drug Administration authorized them. After the FDA granted an emergency use authorization Friday, the state allowed health care providers to place orders for the vaccines, something providers in other states had been able to do since June 3."
***
While chronic stress is a key risk factor for heart disease and stroke, most cat and dog owners say pets help them chill out and stay active.

A new American Heart Association (AHA) survey of 1,000 pet owners found 95% relying on their animal companions for stress relief. About 7 in 10 said they'd rather spend time with their pet than watch television, and nearly half (47%) said their pets helped them be more active.
***

In tonight's Mental Illness on Display: We look at Fatphobia. Calling someone a "Lard Ass" is a phobia I guess. She should just shut her pie hole. Oh yeah, fatphobia.
***

No one cares for an odorous erection outside their window.

Residents 'left in the dark' after erection of 'smelly' pole which blocks view


A new pole in an Oldham road has angered residents – with one resident saying it 'stinks'.

Sophie Johnson, aged 29, lives on Link Road in Springhead.

About two months ago, the street WhatsApp group was alerted that a letter had been attached to a nearby lamppost saying there would be wooden posts erected on the street.

Sophie says six residents, including herself, all wrote letters of objection to Openreach, who erected the pole, but did not get a response or even an acknowledgement.
***

If I were Elon Musk this "child" would never see one penny or an ounce of support from me.

Elon Musk's child files to change name as she 'no longer' wants to be related to him
The billionaire's 18-year-old transgender child said she did not want to be related to her father in 'any way shape or form'
***

Disappointing is an understatement regarding this behavior.

VA 'patient advocate' captured on video body-slamming Vietnam vet still has his job
The assault occurred after an elderly veteran knocked on the door to ask to use the restroom while he waited for his appointment.
***
Elon Musk is certainly an interesting guy to watch.

Employees Sue Elon Musk's Tesla Over Mass Layoffs

Two former Tesla employees filed suit against the automaker on Sunday for allegedly violating federal law through its decision to lay off much of its staff.

Earlier this month, Tesla CEO Elon Musk told executives that he had a "super bad feeling" about the economy and asked them to begin dismissing 10% of employees. According to a class action complaint filed by John Lynch and Daxton Hartsfield — who worked at Tesla's Gigafactory 2 plant in Sparks, Nevada — the company violated the Worker Adjustment and Retraining Notification (WARN) Act by failing to provide 60 days of advance written notice regarding the mass layoff.
***

My kind of neighbor, if I had neighbors.

Wedding 'ruined' after neighbour starts mowing lawn just as bride walks down the aisle

A couple's outdoor wedding was "ruined" after a less than friendly neighbour began mowing her lawn just as the bride walked down the aisle, drowning out the sound of their vows
***

Elected Wisconsin politicians get the opportunity to put up or shut up about abortion.

Politico published a leaked draft opinion in May related to Dobbs v. Jackson Women's Health Organization, a case centered around Mississippi's 15-week abortion ban and the most significant challenge to Roe v. Wade in decades. The leaked draft indicates the court could overturn its Roe v. Wade decision declaring abortion a protected right under the United States Constitution.

The Court is expected to release its official ruling this month. Should the justices stick with the ruling in the leaked draft, decisions about abortion will be turned back over to states. Wisconsin Gov. Tony Evers (D) has asked Democrats in the state legislature to repeal Wisconsin's pre-Roe law. The state's Democrat attorney general also said he would not enforce the state's pro-life law if the Supreme Court overturns its 1973 decision, Townhall reported:
***
The ONT Musical Interlude & Beetle Spin Emporium
Born on this day: June 21, 1944 - Ray Davies
English musician Ray Davies, singer, songwriter with The Kinks, who had the 1964 UK No.1 & US No.7 'You Really Got Me', and the 1967 UK No.2 single 'Waterloo Sunset' and the 1983 US No.6 single 'Come Dancing'. The Kinks have sold over 50 million records worldwide and among numerous honours, they received the Ivor Novello Award for "Outstanding Service to British Music".via thisdayinmusic.com
&&&
Born on this day: June 21, 1951 - Nils Lofgren
American musician Nils Lofgren. He joined Neil Young's band aged 17, playing piano on the album After the Gold Rush. From 1971 to 1974 he recorded four albums with his own band, Grin. He had the 1976 solo album, 'Cry Tough'. Joined Bruce Springsteen E Street Band in 1984. And has been a member of Ringo Starr's All-Starr Band. via thisdayinmusic.com
***
Looks like he bought the good stuff.Genius Award Winner.

Washington teen blows off his hand playing with fireworks, authorities say
***
One very lucky basketball official. Tonight's Feel Good Story of The Day.

A basketball game in New York was in full swing when one of the referees suddenly collapsed on the court.

That's when Toledo Glass City basketball player Myles Copeland jumped into action.

"I run toward the emergencies, I don't run away from them," Copeland said.

That's because the 25-year-old is also a firefighter.
***

Tonight's ONT has been brought to you by Mother Nature.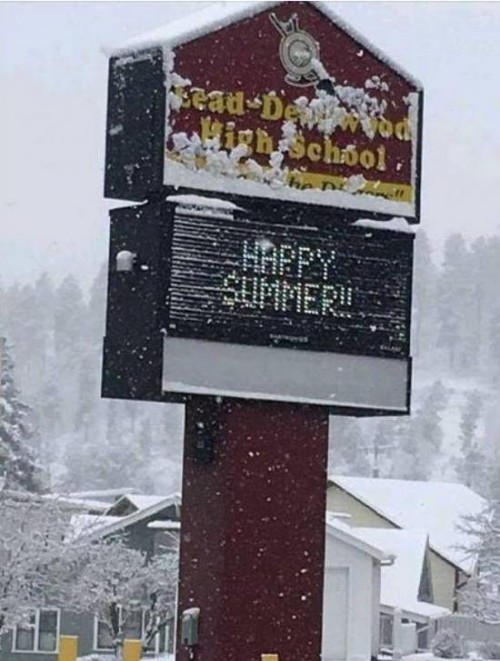 Notice: Posted with permission by the Ace Media Empire and AceCorp, LLC. ONT Tips, frozen beef pot pies and accordion sheet music to petmorons at gmail dot com. Everything else to some one who is paid to care.


posted by Misanthropic Humanitarian at
09:16 PM
|
Access Comments