« Food Thread:The Hamburger: Are You For Them Or Against Them?
|
Main
|
Sunday Overnight Open Thread (5/29/22) »
May 29, 2022
Gun Thread: Day Before Memorial Day Edition!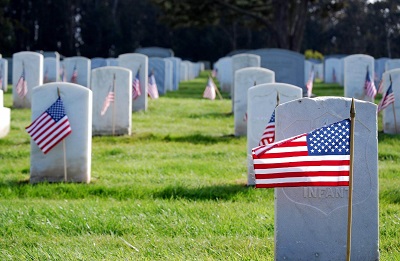 Howdy, Y'all! Welcome to the wondrously fabulous Gun Thread! As always, I want to thank all of our regulars for being here week in and week out, and also offer a bigly Gun Thread welcome to any newcomers who may be joining us tonight. Howdy and thank you for stopping by! I hope you find our wacky conversation on the subject of guns 'n shooting both enjoyable and informative. You are always welcome to lurk in the shadows of shame, but I'd like to invite you to jump into the conversation, say howdy, and tell us what kind of shooting you like to do!
Tomorrow is Memorial Day. Although generally associated with the unofficial beginning of summer, it's true meaning is much more important. It is the day we remember those who have died serving in our nation's military. Please take a moment to stop and reflect on the incredible sacrifice these men and women have made for us all. Thank you.
I have another little mini-secret mission next week, however this time it should not interfere with the Gun Thread. Once this one is concluded I can resume a life of leisure and gentlemanly organic tree farming. All this secret mission'n and MoMe'n will plumb tucker a feller out! Speaking of MoMes...
The The 2022 NoVaMoMe is on Saturday, June 11th which is fast approaching, but there is still time for you to sign up. If you are interested in attending, please register by midnight May 31, 2022. For the calendar challenged, that's in two days. I don't care how big of a weirdo you are in real life, just come to the damn thing and meet some really very nice people. See below for details and registration info!
Other Moron gatherings are on the calendar in Washington, Alaska and Texas. Holy Shitballs! It's a dang MoMe-palooza! Take a peek at the main page left sidebar, find a MoMe near you, and sign up to attend one. You won't regret it!
With that, step into the dojo and let's get to the gun stuff below, shall we?
******
Uvalde, TX
Let's talk about the school massacre in Uvalde, TX and specifically the issue of the police response. I think we all agree the shooter was a piece of shit. I hesitate to even bring any of this up because it's being beaten to death with often wild speculation in the media and elsewhere, but here goes.
The left, predictably, is politicizing the issue justifying greater gun control, a reaction that at least to me is hardly surprising. Despicable? Yes. Surprising? No. It's also yet another enormous distraction from the slow-motion train wreck of the Biden presidency, but I digress. For both reasons I believe it's safe to say the left will drag this out to get every bit of mileage from it they can. Assholes.
Allow me to preface my remaining comments on the matter by saying I have never been in combat or in any sort of self-defense life-or-death situation, and can only speculate on what my reaction would be. I might very well wet my pants and hightail it in the other direction. I absolutely believe it's the sort of thing you can only know if you have been in that unfortunate and grim situation.
My thoughts?
I simply do not understand how anyone stands aside when something like a mass shooting is taking place. I don't care if you are waiting on permission to engage from the on-scene commander, for reinforcements to arrive, or for the goddam Tooth Fairy. The need to act was very real and very immediate, and anyone with anything more substantial than a pair of toenail clippers should have positively waded into the situation in an effort to stop it. Period. I am generally not the brightest guy in the room, but I'd like be able to look at myself in the mirror the next day.
I can only hope there is a very thoughtful and thorough examination of the facts and circumstances surrounding this massacre and the law enforcement response, and anyone in authority who made bad decisions at the time is held accountable. I am old enough to believe the police exist to, among other things, stop maniacs in the process of committing a slaughter. To my way of thinking, that's part of the deal when you pin on a badge and start demanding respect from the citizenry. In the extreme, the most important thing is not officer safety, especially in a situation as grave as this one. That may be harsh, but that is the way I feel. You don't want to do it? Fine. Just get the hell out of my way.
Having said that with sufficient internet bravado, I hope a calm and rational investigation is conducted and any needed improvements to law enforcement operating philosophy and methodology are the result. We're a long, long way from having answers to some very legitimate questions, and this deserves every ounce of dispassionate examination possible. A lot of innocent people have died and the families of the victims and survivors have had their lives changed forever. Hopefully some lessons will be learned.
And here is an alternate point I haven't heard much about, especially in the media. Is it just possible we're beginning to see the police hesitate in a situation that might otherwise demand instant action as a result of the left's zeal for prosecuting law enforcement officers? Also something to think about.
So what do you think? Before you answer, please remember none of us were there and while details are beginning to emerge, this is all largely still speculation. Please be courteous and respectful in your comments. Thanks.
******
First up, our pal NZ Frank shares a couple of photos and a great story.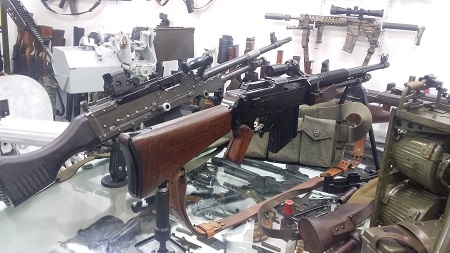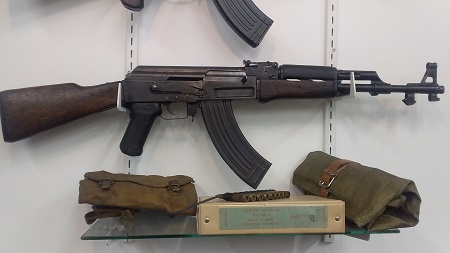 Two pics for you, the latest acquisition to the MG collection, the F.N. Model D, BAR in .30-06 made for the Belgium army with some of its accessories, sitting next to its grandchild the MAG58 GPMG.

The AK47 has some interesting provenance behind its beat up appearance, it is a Vietnam war capture rifle taken off the previous owner a Viet Cong member in the Nui Dat area of South Vietnam in 1968.

Victor Coy, 1RNZIR had a few contacts with Viet Cong elements on a 3 week patrol and after one ambush during re-org post contact, one dead VC with his rifle was cleared. As the rifle has seen a lot of hard use in the bush and the previous owner had bleed all over the rifle before it was carried around for a few weeks it externally looks to be in very poor and rusted condition but internally was very good with a nice bore. It is a Chinese made AK47, full auto with the solid forged receiver, missing its flip out bayonet and cleaning rod which was probably taken off by the Viet Cong. The rifle was taken out by Victor Coy and eventually made its way to NZ.
Very nice, NZ Frank! Thank you!!
******
Next up our pal and great dad Mathew Kant Cipher shares the results from a couple of range trips, with one where he takes his son.
Decided I'd submit a range report as a novice shooter who is very much a work in progress. The first picture was from my prior trip to the range in early April. For each of the 4" circles, I shot one magazine as I moved the target away and then back toward me (distances noted). As you can see, I was pretty consistently landing shots to the left of target.
Since then, this really cool guy (?? - W) posted a shot correction diagram on his gun thread, which encouraged me to reposition my trigger finger a bit. The second picture shows results of today's trip to the range. My shots are on the right side, whereas the left side shows my younger son's first time shooting a handgun. We obviously both have lots of room to improve, but the tips I've picked up from you and the Horde are surely helpful. FWIW, we were shooting a Shadow MR920 (9mm) which is my first/only handgun. I've only had it about 9 months, but it has inspired a growing wish list for future acquisitions. Coincidentally, I already own a canoe....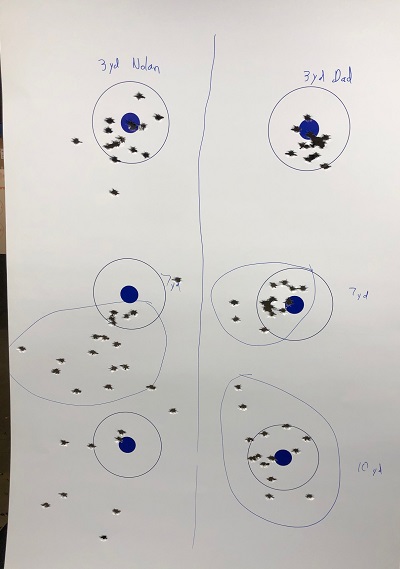 Excellent report and great shooting MKC! I really love to hear stories where people take their chirrun' to the range. Great job!
P.S. Stay out of the canoe!
******
Next, our pal Bama Bubba has been to the range to try something we've discussed before, point shooting.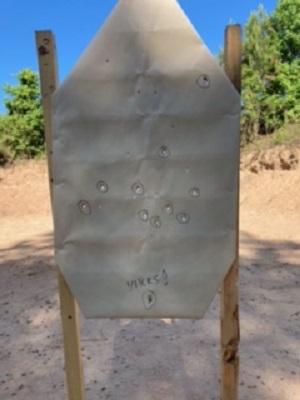 Decided to try point shooting, so I bought one of those laser cartridges to fit my EDC handgun, a 45ACP Taurus. Practiced the following drill around the room for about 30 minutes or so: Pick up the pistol from my lap, turn off safety, and "shoot" the bobble head on the shelf. Repeat, but this time "shoot" the doorknob. Didn't seem all that difficult, so - range trip! Ok, I didn't really need an excuse - I'm retired and I can. Took a 22 and the 45. Set up the target at 30 feet and fired off a few shots using the 22. Not bad. Pulled out the 45 and shot all 11 rounds (circled on target) in 2 shot groups - draw from holster, turn off safety, fire two quick shots from hip area. Lather, rinse, repeat. Had one that would have been a probable miss up around the shoulder, one that I'll call a disabling shot (made ME cringe!), and the rest - I'll take them.

No awards for this outing, but for just a tiny bit of practice, it just doesn't seem that difficult. I'll keep working at this and would recommend any and all shooters give it a try. You might surprise yourself!
Nice shooting and thanks, Bama Bubba! I really encourage everyone to practice various shooting styles if you are able to do so. By various styles, I am referring to methods such as point shooting, weak hand/strong hand, and shooting with movement. I realize many ranges do not allow this sort of practice, but you should take any opportunity you do get to see what it's about.
******
Next up, our pal Lurker scottst shares his recent range trip.
I had a wedding to attend that's a long drive from my house this afternoon, so I decided to spend two nights in the recommended hotel and visit a new range this morning before the ceremony.

This is a fancy club, has to be at least 20 acres and they do trap shooting, a tournament was happening when I got there, so I gawked for a while before going to the rifle and pistol range. The good news is they are open to the public on Saturday mornings and everyone is so nice it's like they want you to join the club or something. There's a bbq area and all that.

I just got a Sig Sauer P229 .40S&W because a guy I know in a pawnshop told me it was great and he is right. I'm old enough to remember the Miami shootout which is responsible for the creation of this round and this pistol.

The P229 was carried by law enforcement and the Coast Guard and I'm pretty sure this pistol was a service issue, it has seen a lot of rounds, but it's in good shape. Came with original box and several magazines.

Anyway I was doing lousy at the range on targets and this range has steel too... Also lousy. Until I was complaining to a Range guy and he said if it's a new pistol to me, that I should go slower, use the range provided optics to judge every round and start from seated position, at the bench using the blocks and beanbags this range also provides.

After I had spent an hour damaging my confidence, his suggestions brought me back to better than new in about 2 clips. Walk before you run!
Thanks Lurker scottst! Absolutely go slow at first, whether shooting a new-to-you gun or practicing a new drill. Incidentally, the Sig Sauer P229 in .40S&W was the very first gun in the WeaselCollection. No fooling! The first gun I ever purchased. Here are a couple of pics. I need to dust it off and shoot it!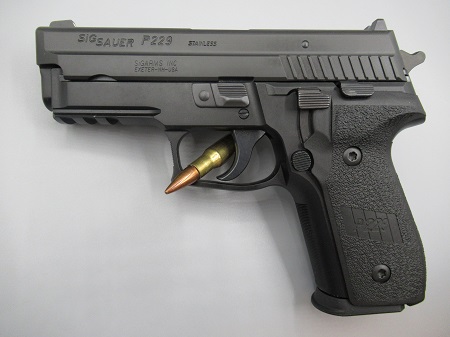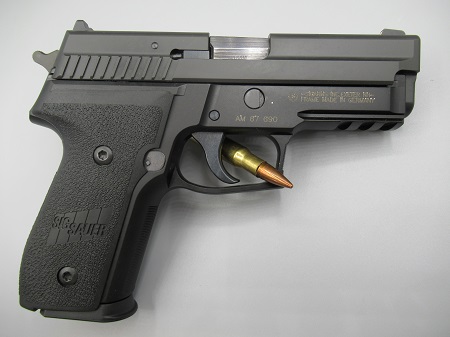 ******
There has been a fair amount of discussion regarding the U.S. Military's adoption of the M5 rifle. Here is a video with some hombres discussing the matter.
What do you think? Good idea or a solution in search of a problem? Are the ballistics of the 6.8x51mm generally going to be used to their full potential?
******
Gun Basics 101
This week the She Equips Herself gal goes to the range to discuss guns for shooters who might not have strong hands.
And here is the SEH dude with some ideas on selecting the right gun for you.
I hope these are helpful for those of you trying to find a good fit!
******
Cigar of the Week
Q: Do ette's always go to the front of the line in the Gun Thread?
A: Why yes! Yes they do!
Our pal and delightful 'ette All Hail Eris sends in a recommendation she received from our other pal (and non-'ette) Hogmartin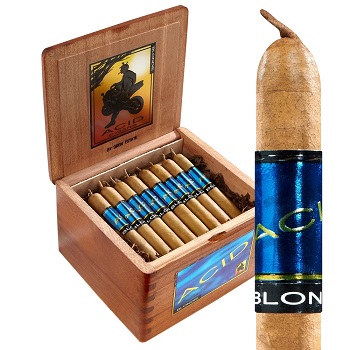 I was looking for a smoove cigarillo for porch puffing, and Hogmartin suggested the Acid Blondie Petit Corona. He described it as "the cigar equivalent of one of those little hyper sweet canned coffees from Korea or Japan, or maybe Starbucks double shots." I immediately went to my local tobaccomonger's shoppe and purchased some. I agree! Definitely hints of vanilla and clove, but not cloying. If you're not a pretentious cigar twit you might enjoy these little beauties! I may bring some to the TexMoMee.
Thanks Eris! Smoke 'em in good health!
***
Cigar vixen, continues in Nicaragua and takes us on a tour of the Rocky Patel factory.
******
ATTENTION NoVaMoMe 2022!!
The social and cultural event of the season, NoVaMoMe 2022 is on the calendar! That's right, you people have a chance to meet many of your online pals on Saturday, June 11th beginning at 1pm until dark, or such time as it gets busted up by the cops. We have an exciting location in the Northern Virginia area which allows extended time for visiting. Admission is $25 which includes food and soft drinks, with a cash bar. This year the menu is BBQ chicken and pork with the usual sides and cookies for dessert. Appetizers begin just after 1pm and dinner is 3pm. Want to be one of the cool kids? Just send an email to novamome at protonmail dot cee oh emm, pass the rigorous screening process to obtain registration details, then sign up to attend! Easy-Peasy!
Each year, I spend a fair amount of time haranguing people to come to a MoMe. Any MoMe! I cannot overemphasize how much fun these things are, and how much we want YOU to come! We plan for the crowd in general but also consider the needs of the introvert lurkers and provide plenty of potted plants for those so inclined to hide behind. All kidding aside, you are completely welcome to slink-in, eat, drink and people-watch, and then slink-out. It is a 100% zero pressure event. If you can handle a backyard picnic, you can definitely handle this.
Win a Dream Date with Weasel!
Back by tepid demand, a separate raffle for the Gun Thread gift basket will be held. This fabulous prize includes an entire day of shooting and personalized one-on-one handgun & rifle coaching and instruction at Weasel Acres on a mutually agreeable date with yours truly. The lucky winner will be able to not only bring and shoot their own weapons, but also try out a variety of WeaselWeapons using WeaselAmmo!

We will end the day with dinner at a good Mexican place in nearby Appomattox. Pretty much a dream date with Weasel! The winner will be responsible for their travel to and from Central Virginia, hence the separate drawing.
Don't be a pathetic girly-man loser, register today!
******
Link-O-Rama
I'm really very seriously not kidding around anymore. Buy Ammo
AmmoSeek - online ammo search tool
GunBot - online ammo search tool
SG Ammo
Palmetto State Armory
Georgia Arms
AmmoMan
Target Sports USA
Bud's Gun Shop
***Mail Bag***
This week's mailbag entry is from our pal WTM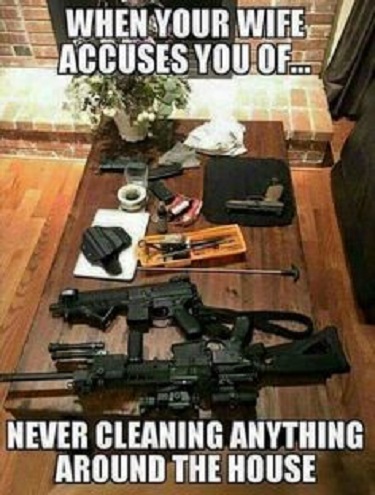 ******
Please note the new and improved protonmail account gunthread at protonmail dot com. An informal Gun Thread archive can be found HERE. Future expansion plans are in the works for the site Weasel Gun Thread. If you have a question you would like to ask Gun Thread Staff offline, just send us a note and we'll do our best to answer. If you care to share the story of your favorite firearm, send a picture with your nic and tell us what you sadly lost in the tragic canoe accident. If you would like to remain completely anonymous, just say so. Lurkers are always welcome!
That's it for this week - have you been to the range?


posted by Weasel at
07:00 PM
|
Access Comments