« Flock of Seagulls Cafe
|
Main
|
Daily Tech News 24 May 2022 »
May 23, 2022
Monday Overnight Open Thread (5/23/22)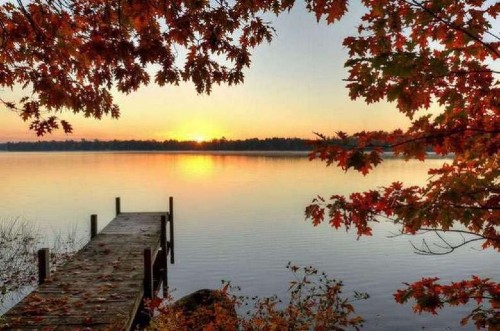 ***
The Quotes of The Day
Quote I

"And I think John Durham knows what that 'insurance plan' is. I know we figured it out during Russiagate, and we have tried to educate the American public on it, but it remains classified, partly,"Kash Patel, a former top House Intelligence Committee aide
Quote II

The issue is not the type of firearm, it's not the magazine capacity, it's not even the fact that it's a firearm, and it's surely not what flavor of politics the killer claims or espouses. The issue is mental health and criminal behavior. As long as we are letting the crazies and the crooks run the streets, we're going to have dead people.William Lehman
Quote III

"I am tired of hearing about being the best state in the country to do business when we are the worst state in the country to live." Stacey Abrams
Don't let the door hit you in the ass on your way out of the state.
Quote IV

"I gave them the valet ticket and they said, no you took it at 3am," Vehicle's driver Johnny Nahlous
***

What goes up doesn't always have to go back down. Fuck Joe Biden!

Citing estimates from JPMorgan, over the weekend Bloomberg wrote that courtesy of a Biden administration terrified of what soaring inflation will mean for the Democrats in the midterms, and a Fed that is determine to do anything - even crash the market and spark a recession - to do Joe Biden's "kill inflation" bidding, the US faces a new scary threat: a plunge in wealth which JPM estimates at least $5 trillion, and could reach $9 trillion by year-end.

In short, the world's richest nation is waking up to an unpleasant and unfamiliar sensation: It's getting poorer... and worst of all, it's getting poorer at the behest of its own leaders.

Since the start of the year, the S&P 500 Index is down 18%, the Nasdaq 100 has lost 27% and a Bloomberg index of cryptocurrencies has plunged 48%. That all amounts to "a wealth shock that is set to drag on growth in the coming year," JPMorgan economists led by Michael Feroli wrote in a note Friday
***

When you hear the word "obese" what do you think of? I bet it isn't about race.

Woke Mob Wants To Cancel The Word "Obesity" Because It's "Racist"…
***
One more reason why New Jersey sucks. No self-serve gas stations.
***

I'm a sportsman. I hunt and I fish. That's why we call it hunting and fishing, not shooting and catching. If this guide is guilty as charged, throw the book at him.

Utah hunting guide faces felony charge for Donald Trump Jr.'s big-game hunt
Court documents say guide Wade Lemon used 'a pile of grain, oil and pastries' to lure a bear that Trump Jr. then killed.

Utah hunting guide Wade Lemon faces five years in state prison for the death of a Carbon County bear killed during a guided hunt on May 18, 2018.

But Lemon, a well-known guide, didn't pull the trigger — Donald Trump Jr. did, according to the Utah Department of Natural Resources (DNR).

Trump Jr. is not named in a recent filing against Lemon, but the DNR confirmed his identity as the person named in the felony complaint as Lemon's "client" on the hunt. Prosecutors have indicated there was no evidence showing Trump Jr. would have known about the alleged baiting that went on during the hunt.Emphasis Added
***
It used to be that only politicians stole from you in the light of day. Not anymore.

Employees punched, kicked and weaponized a chair to fight off thieves armed with hammers during an attempted smash-and-grab heist on Sunday at a jewelry store in the Bella Terra shopping center in Huntington Beach.

The thieves bolted into Princess Bride Diamonds at 7821 Edinger Ave around noon, police said. Four people dressed in dark clothing immediately used a hammer to smash a display case, as seen in surveillance footage the store shared in an Instagram story.

The intruders had pulled into the outdoor mall's parking lot in a Honda, said an employee at a nearby store who declined to give his name for safety reasons. He said he saw three or four people wearing ski masks and carrying hammers get out of the car. One of them was carrying a backpack with a camouflage print.

"As soon as I saw them get out of the car, I knew they were going to rob Princess Bride," he said.
***

Why was VP Dan Quayle laughed at and VP Kamala "The San Francisco Headhunter" Harris and isn't?
Harris mocked after saying "When we talk about the children of the community, they are a children of the community"

Oh its because she's a chick of color.
The ONT Musical Interlude & Laundry Emporium
&&&
***

A good time could have been had by all. But no. Genius Award Winners. Plenty of them tonight.

This year's annual "go topless" Jeep weekend in Texas resulted in more than 100 arrests and dozens of people, including a sheriff's deputy, sent to the hospital during the event attended by tens of thousands.

More than 80,000 revelers attended the weekend-long event for Jeep enthusiasts at Crystal Beach on the Bolivar Peninsula, a popular beach destination in Galveston County, Texas.

Galveston County Sheriff Henry Trochesset told FOX 26 Houston that more than 100 people were arrested over the weekend, as deputies responded to multiple assaults, fights and DWIs.
***

It's an older story but still Tonight's Feel Good Story of The Day.

Tonight's ONT has been brought to you by Sales Pitches.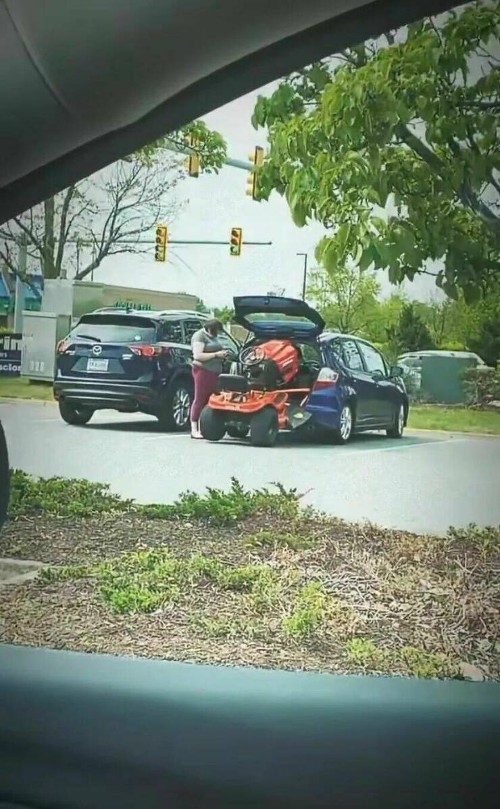 Notice: Posted with permission by the Ace Media Empire and its sidekick AceCorp, LLC. Gluten, cholesterol, saturated fats and other evil ingredients added to this ONT.


posted by Misanthropic Humanitarian at
09:42 PM
|
Access Comments