« Gun Thread: Re-Run Edition!
|
Main
|
Daily Tech News 23 May 2022 »
May 22, 2022
Sunday Overnight Open Thread (5/22/23)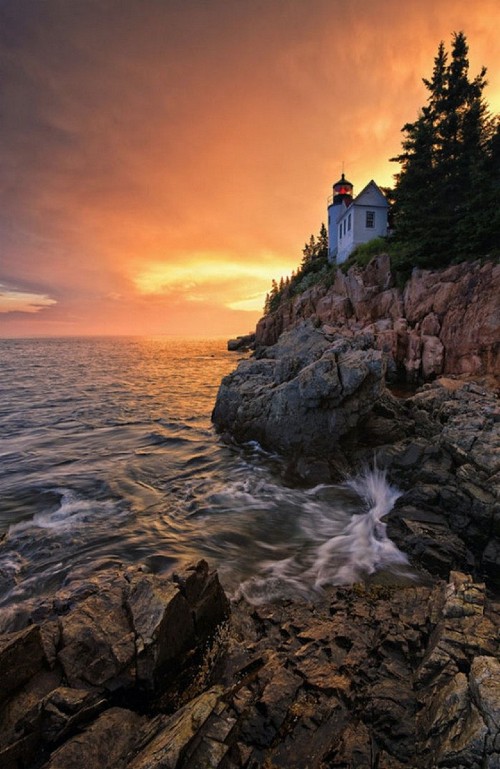 ***
The Quotes of The Day
Quote I

I don't understand parents who won't let their kids walk to the corner without a helmet, an EpiPen and a GPS tracker… and God forbid their lips touch dairy.

But hormone blockers and genital surgery? Fine. (Talk about a nut allergy.)Bill Maher
Quote II

"I had to fight them off. And if we had real leadership, instead of people like Mitch McConnell, they would do something about it. And guys like Bill Barr. They would have done something about it."President Donald Trump
Let's not forget our friend Jeff Sessions.
*
Quote III

"Industry prepares its equipment and operators for challenging summer conditions. Persistent, extreme drought and its accompanying weather patterns, however, are out of the ordinary and tend to create extra stresses on electricity supply and demand,"Mark Olson, NERC's manager of Reliability Assessments
***
The Comment of The Week

***

If this is saving the economy I would hate to see what these assholes would do to ruin it.

Last year's $1.9 trillion COVID-19 spending plan passed by Congress' Democratic majority rescued the economy, Rep. Hakeem Jeffries said during an interview on CBS News' "Face The Nation" Sunday.

"This is a tough moment for our country, but President Biden has been very decisive in his leadership, beginning with the American Rescue Plan. We rescued the economy, put shots in arms and money in pockets, kids back in school, and laid the foundation for robust economic recovery that has led to more than 8 million good-paying jobs being created and unemployment at 3.6%," said Mr. Jeffries of New York, the chairman of the Democratic Caucus.

Hey congresscritter Jeffries, how many Americans have died of the Kung Flu since Mush Brains took "office"?
***

It is about time these "Officials" are made to pay.

Loudoun County, Va. made the national spotlight last year after a ninth-grade girl was raped in the girls' restroom and the school board actively tried to cover it up.


The school did not report the 15-year-old girl's assault to the police, choosing instead to handle the case in-house because the assault was one of two committed by a "gender-fluid" boy wearing a skirt. When the victim's father confronted the school, he was arrested.

Upon taking office, Gov. Glenn Youngkin and Attorney General Jason Miyares ordered a grand jury investigation into multiple allegations against Loudoun County Public Schools, and now the school board is desperately trying to stop it.

According to a local report, the Loudoun County School Board is seeking a temporary injunction to halt the special grand jury, claiming Youngkin exceeded his power by ordering it.
***

On May 2nd, we were visited by Mamma Bear and two small cubs. The Fabulous Mrs. Mis. Hum. locked the door. I thought it was cute.
I'm glad we didn't have any open windows.

MEDFORD, Wis. (WAOW) -- Officials say two people were injured when a bear attacked them inside their home in Medford.

According to a news release from The Taylor County Sheriff's Office:

A married couple noticed a bear eating from the bird feeder in their yard late Friday night. They opened the window, yelling for the bear to go away. Instead, the bear turned and charged at the house, busting through the window and attacking the man and woman.

The couple fought back, at one point stabbing the bear with a kitchen knife before the man was able to get his firearm. At that point, he shot and killed the bear inside the home.
***

I'm glad all that money spent on education was put to good use.

The Lincoln Memorial was briefly closed on Saturday after college students littered the area with broken glass bottles. A large group of Georgetown seniors celebrating their graduation were reportedly responsible for incident.
Hundreds of Georgetown seniors gathered at the Lincoln Memorial in Washington D.C. in order to watch the sunrise Saturday morning after a night of celebrating their graduation.

The National Park Service later announced a brief delay in public accessibility to the Lincoln Memorial, saying the group had left debris in the area.
***
'Imagine The Compliance': Pfizer CEO Pitches Davos Elites On WiFi Microchip Pills

So you ask: Who is "They" you speak of Mis. Hum.

The World Economic Forum has announced a list of public figure attendees for its upcoming Annual Meeting in Davos, Switzerland.


Taking place May 22nd through 26th, the World Economic Forum (WEF) Annual Meeting will count 50 heads of government and thousands of corporate, philanthropic, and scientific leaders in attendance.

Twenty-five American officials, including two White House representatives, are going to the meeting. An additional 12 Democrat and 10 Republican politicians, listed below, will accompany them.
***

All's fair in love and war, I guess.

A dad left his partner of 10 years after falling in love with the Ukrainian refugee they had taken in.

Tony Garnett, 29, applied to be part of the Government's refugee scheme but grew impatient at how long it was taking and joined Facebook groups where Ukrainians were looking for sponsors.

This is where 22-year-old Sofiia Karkadym found him – she was fleeing her home in Lviv after Russia invaded.

After figuring out the logistics, Sofiia arrived in the UK on May 4 and went to live with Tony, his partner Lorna and their three and six-year-old daughters in Bradford, West Yorkshire.
***

I feel so relieved. The Federal Bureau of Incompetence has a National Threat Operations Center.

The FBI Is Investigating American Parents As Domestic Terrorists
FBI whistleblowers confirm that the agency is targeting anti-mask and anti-vaccine mandate parents

Reps. Jim Jordan and Mike Johnson co-signed a letter to AG Merrick Garland informing him that whistleblowers had confirmed the FBI was actually investigating concerned parents as "domestic terrorists" using a so-called "threat tag" created by the FBI's Counterterrorism Division.
***
The ONT Musical Interlude & Weed & Feed Emporium
Born on this day: 22 May 1950
Bernie Taupin, English lyricist, poet, and singer and Elton John's long-time song writing partner. Rod Stewart, Cher, The Motels, John Waite, Starship and Alice Cooper have all recorded his songs. In 1967, Taupin answered an advertisement placed in the UK music paper New Musical Express by Liberty Records, a company that was seeking new songwriters, Elton John responded to the advertisement, and the pair were brought together. via thisdayinmusic.com
Born on this day: 22 May 1962
Jesse Valenzuela, from American rock band Gin Blossoms, who had the 1994 UK top 30 hit single 'Hey Jealousy', from their first major label album, New Miserable Experience (1992). via thisdayinmusic.com
***

Taunting is not a good thing. Because there is Karma. Genius Award Winner.

In a video posted to Twitter, an attendant at Jamaica Zoo can be seen sticking his finger into the chain-linked cage in front of around 15 visitors.

He ignores the lion's snarls and even claps at the dangerous animal before screaming expletives after it grips his finger.

The horrified crowd watch on as the zookeeper desperately tries to pull his finger out from the lion's jaw before it's fully severed off and he falls backwards.
***

What could have been a tragic ending was averted. Tonight's Feel Good Story of The Day.

'Good Boy, Toby!' Police Dog Finds Missing Woman With Dementia

A police dog is being credited with helping to save the life of a woman with dementia after she went missing from her home last weekend.
***
Weekly commenter stats for week of 5-22-2022

Top 10 commenters:
1 [556 comments] 'TheJamesMadison, looking for wonder in the modern world with Tati' [78.04 posts/day]
2 [382 comments] 'Cat Ass Trophy'
3 [327 comments] 'Anti doesn't matter '
4 [292 comments] '18-1'
5 [290 comments] 'Joe Mannix (Not a cop!)'
6 [278 comments] 'Wolfus Aurelius'
7 [267 comments] 'Axeman'
8 [262 comments] 'Skip '
9 [255 comments] 'Puddin Head'
10 [236 comments] 'Huck Follywood, Break The Teachers Unions'
Top 10 sockpuppeteers:
1 [84 names] 'Prof. von Miklos' [11.79 unique names/day]
2 [65 names] '18-1'
3 [53 names] 'Deep Thoughts'
4 [45 names] 'Duncanthrax'
5 [34 names] 'Archimedes'
6 [29 names] 'Miklos, who still bears the scars'
7 [26 names] 'OrangeEnt'
8 [25 names] 'Axeman'
9 [25 names] 'Count de Monet'
10 [25 names] 'pookysgirl, asking rhetorical questions'
***
Tonight's ONT has been brought to you by Athletic Trainers.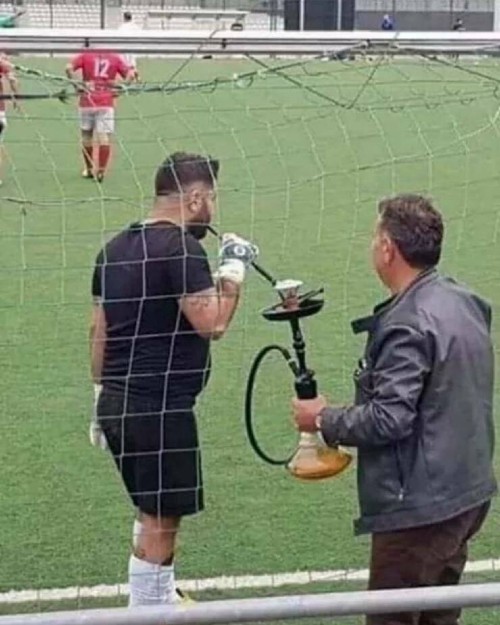 Notice: Posted with permission by the Ace Media Empire and AceCorp, LLC. ONT tips, loose change, drink tokens and burner phones to petmorons at gmail dot com. Complaints, pissing and moaning not accepted.

posted by Misanthropic Humanitarian at
09:49 PM
|
Access Comments