« Why don't things turn out like progressives dream?
|
Main
|
Ace of Spades Pet Thread, May 21 »
May 21, 2022
Gardening, Puttering and Adventure Thread, May 21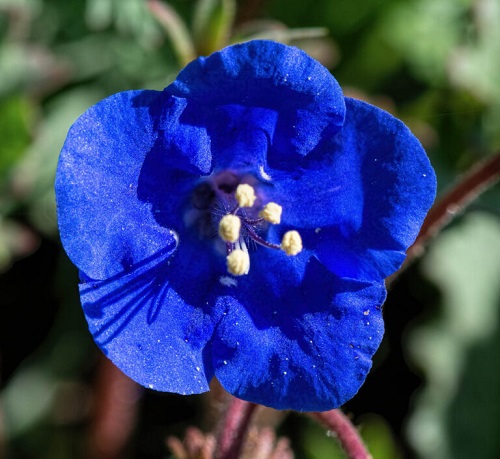 Happy Saturday, everyone! How is your garden growing? Or, Is your garden growing? Can you see a garden growing anywhere?
Don in Kansas sent in a note saying that he has established a few small gardens at his new place (far from a botanical garden). I thought it would be fun to include a few photos from his first garden posts from this year, and links to a few more. Don't forget to click on the links for additional (and larger) photos. He writes well, too.
Thursday it was March outdoors, chilly, windy and wet. Yesterday it was a much milder April. Today it's May, warm and breezy. Tomorrow, if the weatherman is right, will be a hot June day.

Despite the meteorological shenanigans, the plants in my garden continue to thrive. The first California poppy opened today. Phacelia campanularia, probably the most intensely blue flower one can easily grow in Kansas, has been blooming for a week now. There's much more coming soon.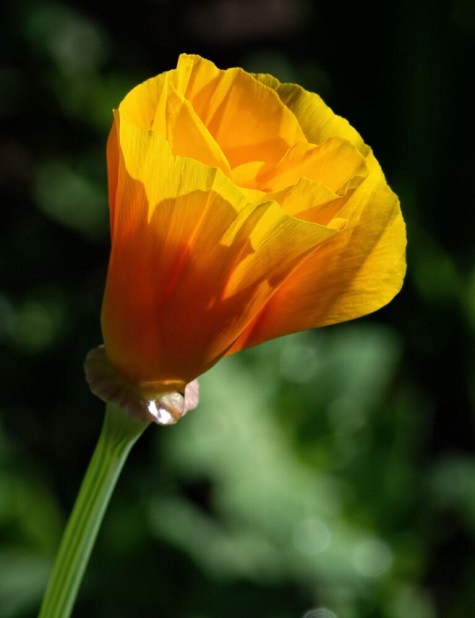 April 18, useful gardening notes:
Dandelions, henbit, seedlings under light, lilacs and more: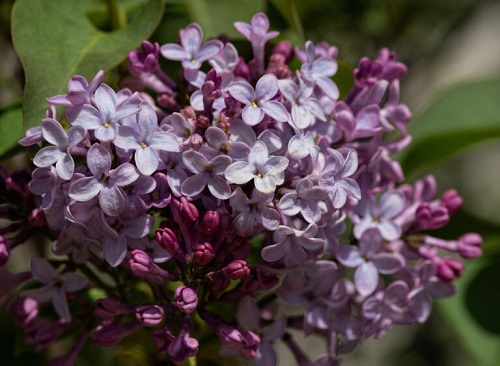 March 29, a post about literature:
Does this photo distress you? I hope not.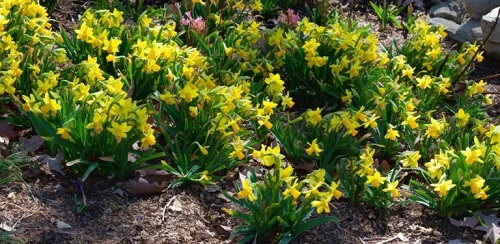 March 25, Friday Blues
Survivors!
March 23, Wednesday Yellows
March 18, X Marks the spot
California poppies have distinctive forked cotyledons, and seedlings look like little green X's on the ground.

Winter is leaving at last -- I hope -- and I can finally start rehabilitating the badly neglected quarter-acre on which I now live. Posting will continue to be light as I prune, rake, dig, cuss, plant and dig some more. . .
Interesting botanical information. Anybody relate to the gardening experiences?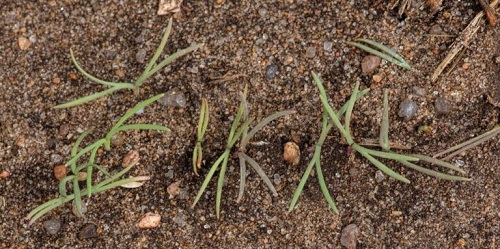 January 24, Catalogs, new and old
Fascinating. Lord Lionel Rothschild. Astonishing.
And a fake plantsman at White Flower Farm!
Don has been busy.
Edible Gardening
Got blueberries? Have a party coming up?
Recipe at the link. Mmmm. Blueberries, lemon, cream cheese, crumble topping.
Putting things by
By-Tor's recipe for his award-winning Bread and Butter Pickles: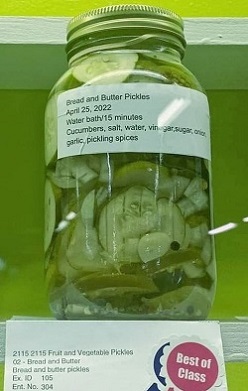 Bread and Butter Pickles
3 Cups water
2 Cups distilled 5% vinegar (white or apple cider)
2 cups sugar
3/4 cup salt (non-iodized)
2 Tablespoons pickling spice
3lbs pickling cucumbers
6 cloves garlic (optional)
1 large sliced jalapeno (optional)
Half a medium onion diced or sliced
Combine water, vinegar, sugar and salt in a large stockpot at medium until
dissolved. Adjust salt and sugar to your preference.
Cut off ends of cucumbers and discard. Slice cucumbers to your preferred
thickness. Pack cucumbers into jars with the garlic, onion, jalapeno and pickling
spices divided evenly between jars. Fill jars with brine. Should be enough brine
for 3 quarts.
Water bath can for 12-15 minutes.
Thanks, By-Tor!
Adventure
Long-time lurker and rare AOSHQ commenter "RS" here. I offer the following for the Flower/Garden/Adventure thread. Please feel free to edit as required or omit/ignore if not appropriate. My eldest lives and works in Central Europe. Her weekends are spent hiking and climbing in the mountains, The attached photo is from a couple of weeks ago on one of her excursions to a lower range of mountains along the German-Czech border, an area known to mid-20th century history buffs as "The Sudetenland." The flower is, of course, an Edelweiss, the first she's seen this Spring. it's a mountain bloom which appears while there's still snow at the higher elevations. Note the snow melts from the bottom up which can pose dangers for hikers, but still God's creation finds a toe hold. The other three photos are from the border between Germany and Austria. (The concrete stone at my daughter's feet marks the border.) The view is east toward the "Kaiser Mountains" in Tyrol, Austria, which are at 7000-8000 feet elevation. Keep up the great work. I religiously read the weekend specialty threads. Best regards,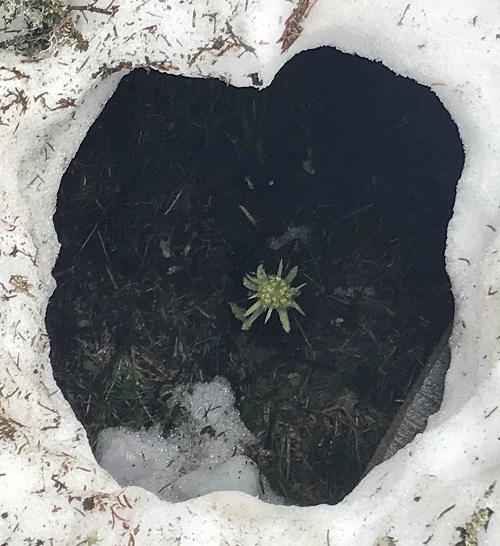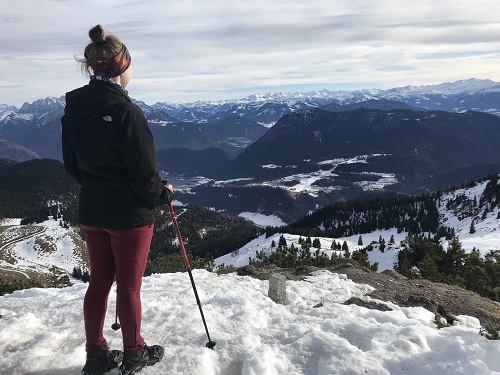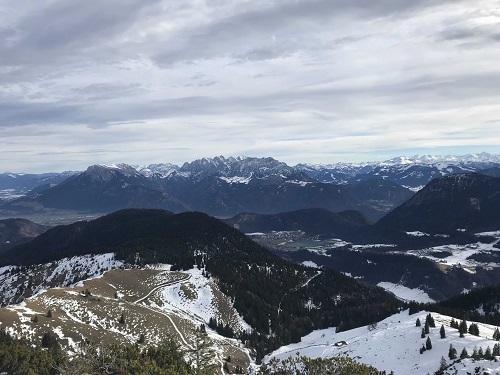 Wow.

If you would like to send photos, stories, links, etc. for the Saturday Gardening, Puttering and Adventure Thread, the address is:
ktinthegarden at g mail dot com
Remember to include the nic or name by which you wish to be known at AoSHQ, or let us know if you want to remain a lurker.

Week in Review
What has changed since last week's thread? May 14, includes a lot of photos and information from the desert. Specific information on growing sapotes, award-winning pickles, growing and preparing asparagus, racoons, a giant moth, wildflowers and growing a garden in a time of fertilizer shortages (video).
Any thoughts or questions?
The comments here are closed so you won't get banned for commenting on a week-old post, but don't try it anyway.

posted by K.T. at
01:35 PM
|
Access Comments