« Despite White House's Denials, Federal Tax-Payer Funded Drug-Use "Harm Reduction" Packages Do Contain Crack Pipes
|
Main
|
Secret Origins of the Libs of TikTok »
May 13, 2022
Quick Hits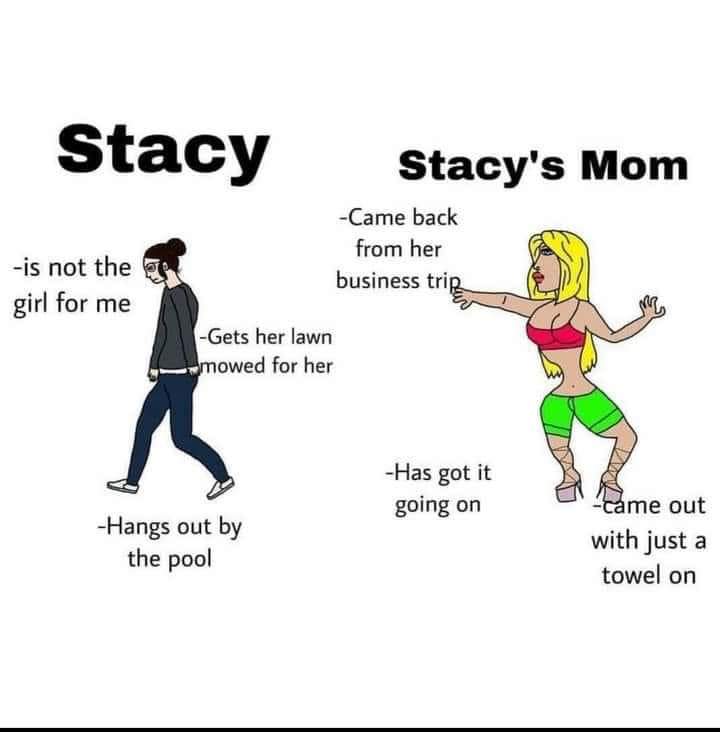 Jenny Pflapjacks is leaving her job today.
While she praised all of DC, she praised herself most of all. No, seriously, she praises herself for bringing "civility" and "respect" back to the job.
And this really angers me: Is anyone else Irish?
Is anyone else sick of Democrats like Biden and Psaki, hoping to do some ham-fisted, dated "Ethnic Outreach," talking about their bad characteristics (chiefly anger) and just blaming them on being Irish? Thinking that this endears them to the bigoted Common Man or something?
Oh those Irish, they sure are prone to fisticuffs and violence!
They do this all the time. Biden is always talking about "getting his Irish up" and so is this mudflap-chested floozy.
Is Biden going to blame his galloping dementia on being Irish, too? How about his p3dophilia and his inclination towards violent sexual assault?
Robert P. George @McCormickProf


Not all, but many highly educated and affluent people who claim to be committed to democracy, believe deep down that truly important decisions of public policy need to be made by them or people like them, not by ... other people. "Ordinary" people might make the wrong decisions.
True of the Gentry Left. Also very true of NeverTrump, whose main real objection to the Trump "populists" is that these dirty peasants stopped obeying their betters and started really believing that they had political power over their own lives.
And speaking of your betters:
MJ Lee @mj_lee


Asked by @JDiamond1 to respond to criticism that his administration should have acted sooner on baby formula shortage, Biden says maybe they could have done that if they were "mind readers."

Says it has been important to act with "caution" on this issue.

Biden's full answer on this:

"If we've been been better mind readers I guess we could've but we moved as quickly as the problem became apparent to us and we have to move w/ caution as well as speed..."
Yes you want to proceed "with caution" as babies run out of food. And no, babies cannot go on diets or fast. It is critical that they are fed every few hours.
But here's the real reason this gang of incompetents and criminals didn't bother doing anything about a baby shortage that could soon see American babies literally dying from malnutrition: The limited brainpower of their pin-heads was entirely focused on working out the right stupid words for making stupid political attacks: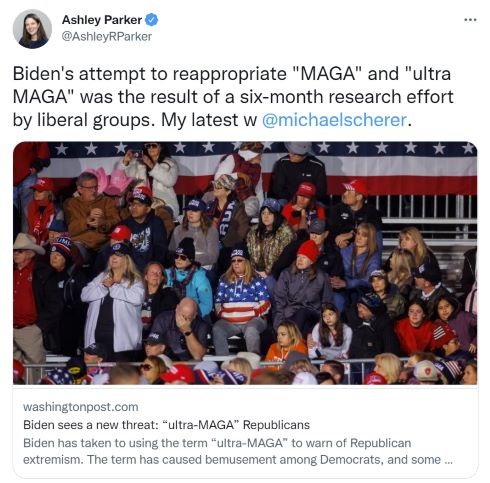 Update! Deb Heine just reminded me -- Jen Psaki was just asked where this "Ultra-MAGA" term originated, and she, get this!, lied and claimed that Joe Biden had just spontaneously invented it on his own.
She's a Two-Face, Jerry: TikToker shows pictures of her glammed up and dressed down.
Supposedly this is what the same girl looks like, with and without the War-Paint.
Actually the truth is that she's somewhere in the middle of those two extremes. But she's totally annoying in all of her TikToks, as most TikTokers are.
When did girls decide that just lip-syncing to music or clips from movie was funny or interesting? I dunno, but every single girl on TikTok has decided that. They all think this makes them "sassy" and "snarky."
Oh dear, we went five seconds without having transexuals at the top of the news, better change that, stat:
Trans Journalists Association @TransJA · May 5 As news coverage of Roe v. Wade continues, it is important to remember that people who are not women do get pregnant and do get abortions.

With that in mind, here are some of our best practices.

It is unnecessary to avoid the word "women" by substituting phrases like "birthing people," "people with uteruses" and the like. This language can offend both transgender and cisgender people.

Instead use phrases like abortion patients or people seeking abortions, or other wording as applicable, e.g. pregnant teens. (In many contexts, something as simple as "patients" or "people" can suffice.)

Terms like reproductive health care or gynecological care are preferable to women's health care. Many people (cisgender and transgender) undergo medical procedures or have health conditions that alter their reproductive processes.

Please mutilate your language to conform with our mutilated bodies. Thank you.

Nancy Pelosi claims that it's "price gouging" -- and not, say, Biden cancelling gas and oil leases, which he just did again, even as gas prices hit new all-time highs -- which is responsible for the high prices:
Why is this not "disinformation" which gets warning labels on social media? WHY ARE LEFTISTS ALLOWED TO LIE WITH IMPUNITY!?
Stephen Miller @StephenM

What you are seeing is the bare visual depiction of a completely open border. They are criminally trespassing into our country with such calm, with no effort at evasion, because they know they will be released and never returned.
Steny Hoyer makes two amazing claims here:
1, you cannot criticize a president when America is at war. Oh, really? New rule, huh?
and, even more importantly,
2, we're at war with Russia.
Good to know.
Good.
to.
know.
Backstory on this: Nikki Fried is super-annoying and a super hardcore woke partisan Democrat who pitches every anti-DeSantis story, no matter how low and obviously fake. She thinks she's running for governor.
Because I look at Twitter and Twitchy, I am constantly assailed by pictures of her body. If you haven't seen her body before, you may say, "What's the problem with that? Her body is nice."
And I'd say, in return: Her body is fine, if she weren't shoving it in your face every three seconds. As someone said in reply to this latest "Look at My Body, Aren't I a Hottie?" tweet, Nikki Fried is running the world's first OnlyFans Gubernatorial Campaign.
At some point, when someone with a decent body (and let's face it, if you like her breasts, you can have them too for the low low price of $4799.99 each) keeps showing it off to the extent that it becomes clear that she believes she has one of the greatest female bodies to every walk the earth, you start deducting points.
The gap between how hot she actually is and how hot she thinks she is starts being deducted from her hotness score.
And she's now down to about a 2.
So anyway, if you don't check Twitchy: Welcome to my hell. This malignant butterface who really, really, really thinks she's an absolute stunner and everyone should just be going ga-ga for her is sticking her polyurethane chest pillows in my face eight times a week and screaming something about Ron DeSantis covering up all the dead bodies in Florida.
Hey honey, two recommendations: Some SPF 50 sunblock and a time machine. Appy liberally.
I mean, let's be serious here: Yeah if you were my check-out girl at Albertson's and you offered to go home with me, sure, I'd throw some dick into you.
But I wouldn't brag about it.
You just really think you're absolutely en fuego, don't you?
Who told you this? Weren't they being... sarcastic?

posted by Ace at
05:13 PM
|
Access Comments