« Quick Hits
|
Main
|
Supermodel Mutt Cafe »
May 13, 2022
Secret Origins of the Libs of TikTok
A few non-Libs of TikTok items: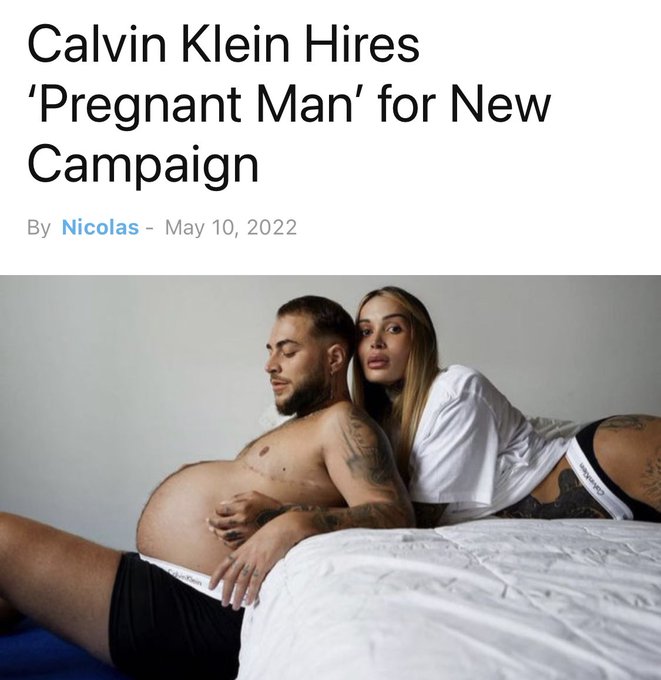 Disney has been funding organizations which push gay and gender-identity propaganda into public schools for decades.
Disney funds gender identity, LGBTQ curriculum in schools--and has been for 20 years

GLSEN has ways that teachers can incorporate lessons on gender identity and LGBTQ advocacy and issues from 1st through 12th grade. And Disney has been funding them for over 20 years.

Disney announced with pride their plans to fund 10 organizations that are based in advocacy and education around LGBTQ issues, specifically for children and teens. Among these groups receiving funding is GLSEN, which pushes gender identity and LGBTQ curriculum to schools in the US.

GLSEN provides resources for educators toward "developing LGBTQ-inclusive classroom resources," that "promote safer school environments" by "developing lessons that avoid bias and that include positive representations of lesbian, gay, bisexual, transgender, and queer (LGBTQ) people, history, and events."

The idea is that the lessons should start in elementary school.

"Students of all ages must be given an opportunity to learn that the words 'gay,' 'lesbian,' and 'transgender' are adjectives that should be used with respect to describe people in their community, not words used in a negative way to hurt, insult, and degrade," GLSEN says.

Further, an LGBTQ-based curriculum should be implemented "into most content areas," and should facilitate students' own discovery of their gender identity.

Also pushing this crap: Discovery Plus. Discovery now owns HBO and Warner Bros. And CNN, but CNN was already a toxic waste dump of gender identity filth. I mean, Brian Stelter alone...
Here are a couple of Discovery Plus shows, which are plainly aimed at young children:
Generation Drag, which shows boys how to wear make up and wear girls' clothes.
The Book of Queer, an alt-"history" show which claims that everyone in history that axe-grinding internet activists claim was gay really was gay. The song, again, obviously aimed at kids, is filled with sexual jokes, like "you better believe that Michaelangelo was stroking more Adam than Eve." It seems to claim that Abraham Lincoln was gay.

A Naples, Florida church will serve as a transit point, ferrying kids by buss from middle schools to drag shows.
According to a new event promotion flyer, the Naples United Church of Christ will be hosting a "Youth Pride Conference" on May 21st for "LGBTQ youth" aged 12-18.

The event is free and will feature a "drag show" as an "exploration of LGBTQ-related issues facing today's youth." The form for children to apply is here. Attendees are asked to enter their pronouns, the name of their school, and free shuttle transportation will be provided to and from Immokalee and Golden Gate Middle Schools.

"Xenogender," genders which are not genders, and in fact, not even human. Like "cake genders," in which people claim their genders are described by "flavors" or "layers."
More from James Lindsey's dictionary of Wokeism:
"Xenogenders" are "genders" that are ideas that are "alien" (hence, "xeno") to the usual human understanding of gender. Xenogenders can include taking "animals, plants, or other creatures or things" as one's "gender" identity. For example, one could consider their "gender" to be "cat," "tree," "galaxy," or "star," which genuinely makes absolutely no sense in reality but is comprehensible under the broad umbrella of queer Theory and its activity of queering categories, especially those related to sex, gender, and sexuality. Xenogenders (see also, otherkin) stretch not only the stability of categories of identity but also of gender and gender identity, pushing these toward meaninglessness and absurdity. (In this sense, xenogenders represent queer gender identities--see also, genderqueer and genderfucking.) That means the establishment of xenogenders is not merely an exercise in fantastical narcissism and attention-seeking but also an activist project in deconstructing the very concept of gender, which makes room for less extreme deconstructions of gender (relevant to the queer approach to transgender issues, for example) easier to accept.

...

Believe it or not, there exists an incredible hierarchical taxonomy of xenogenders that, in clear description, number in the hundreds and could potentially be indefinite in number, as anything, even an abstract concept, could be made into someone's xenogender. These include archetypes, feelings, nouns, numbers (perhaps also equations, including 2+2=5), aesthetics, "synaesthetic perceptions," quasi-spiritual concepts, the universe itself, and even mental illnesses. These exist in hierarchies, like "caelgender," which means a "gender" that has anything to do with space, nebulae, galaxies, and stars, and within that category, one could adopt a xenogender that specifically relates to space itself, the emptiness of space, the Orion Nebula, various types of galaxies or any galaxy in particular, or any type of star or some particular star like Betelgeuse or even its impending supernova. In this regard, xenogenders are probably best understood as a very advanced form of navel-gazing and fantasy engaged in by creative (mostly) young people who are uncertain of who they are. This becomes particularly concerning in the cases when a mental illness is considered inextricable from one's xenogender (see also, medicalizing and disability studies).
It's also a method by which children can "flip the script" on adults and begin bossing them around, and by which the mentally ill can begin issuing demands to their doctors.
Which I assume is the main attraction of all of this crap.

And, Confirmed, that's the main attraction of all this crap.

Yes let's continue indulging the whims of juveniles and lunatics.
Teacher admits she's concealing her three "transgender" students from their parents. They only told this teacher because of her "they/them" mug, she says.
Shaping young minds, and also has the mind of a child herself.
As mentioned earlier this week, the National Science Teachers Association has decided that science is boring and too hard anyway and so is now giving seminars on "Queering Your Classroom."
Flashback: A Greendale, California teacher is teaching LGBT/gender identity bullshit to third graders three days per week.
Karen thinks that overturning Roe v. Wade is about preserving White Supremacy, then says that that's not going to work because more blacks get abortions than whites, but whites are just stupid and don't know this, and then just sort of riffs and babbles. PLOT TWIST: She is unattractive and has a cat.
I tell you, cats need to absolutely fire their PR firm. They are being placed with the exact wrong type of people. People wind up hating cats when in fact it's the Cat Ladies who suck.
So, once Roe V. Wade is overturned, perhaps we should reconsider forcible sterilizations. Because some women kind of need it.
Despite the confusing way this is written, this is a "teacher." I think it might be a woman who's pretending to be a man. Update: IrishEi looked further into it and says it's a man pretending to be a woman. I... don't want to do any further research into this. It's a real Situation, is what it is. Let's agree to that.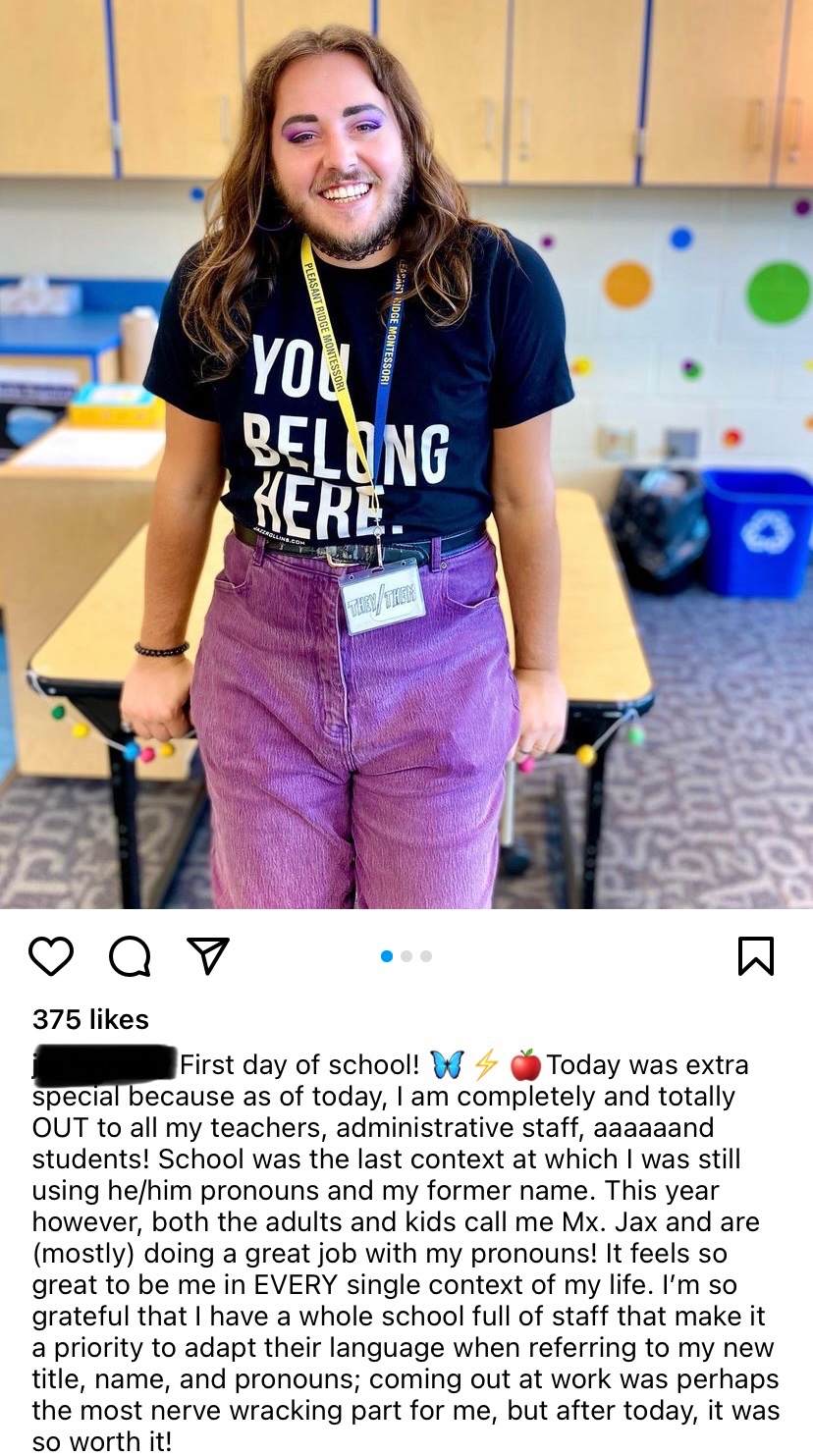 Not from Libs of TikTok, but I think you'll agree this fits in just fine: A "witch" casts a "spell" on Governor Greg Abbott. Content warning, I guess, for those who object to "witchcraft." Although, it's not really witchcraft. It's just a very stupid and sad woman making a mess of shit in her sad bedroom. (Although, I suppose, the minimum requirement for witchcraft is the intent to summon Dark Powers, and she certainly seems to meet that requirement.)
This is an involved "spell." There are a lot of steps and ingredients. I thought I was being punked after a while but no, it's serious.
Amanda Dennie Do Mitch McConnell

Tanya Holt -- Creator
Done

Nicolas Ciel
AS A TEXAN THANK YOU!!!!!!!!!!!!!!!!!!!

Tanya Holt -- Creator
You're welcome

Isabel Barba
Do all the scotus!!!! Save us all

Tanya Holt -- Creator
Already did video is posted!

Breanna Deutsch
Me, a Christian watching this video over and over
A Christian? Flicking your bean to witchcraft binding spells?
Are you sure about that?
Here's that "spell" she "cast" on SCOTUS.
PLOT TWIST: She's an unattractive woman and seems bitter in her loneliness.
I know you're all stunned. You're all like Whaaaa...? and Huhhhh...? and I don't understaaaaannnnnddd...!
Sorry to rock your worlds. I'll try to cast a Reassurance Spell for you all later.
A parent attempts to read from the graphically sexual book "Gender Queer" -- or, as AllahPundit exclusively knows it, "Toni Morrison's Beloved" -- and is stopped by the school board on the grounds that it is obscene.
Gender Queer is, of course, available in the school library.
From Megan Fox, who's got her own Libs of TikTok thing going, groomers admit that the key to a good groomer club is hiding its existence from parents.
The second clip shows the pink-haired fella discussing how he hides his gay club from parents. "The only formal communication that we've sent home was to 4th- and 5th-grade students," he said. "It wasn't a permission slip; it was something that was a one-way communication about our club." That doesn't sound too bad until he admits that he made the announcement intentionally vague in order not to raise any concerns from parents. "We intentionally left it broad in that it was a club about acceptance, tolerance, diversity, and identity," he said. But that's not what the clubs are about. They are about affirming magical gender identity and leading your child down the path to medicalization and a lifetime of pain and dependence on Big Pharma.

First grade teacher, who taught kindergarten last year and may be talking about that, brags about teaching "extremely large" concepts to "white" students, like that they're oppressors, and mocks the idea that this is hard for them or that their discomfort should matter.
She currently teaches first grade, but last year she taught kindergarten. During a recent Zoom meeting with other elementary school teachers Brenna bragged about how she brainwashed her 5 year olds last year with critical race theory, telling the white students that they are privileged due to the color of their skin. Because parents could see what was being taught in schools due to remote learning, Brenna received blowback from some concerned parents who didn't want their 5 year olds to be poisoned with this toxic communist ideology. Instead of listening to them Brenna mocked them to other teachers and condescendingly said that the people who pay her salary "unknowingly lived privileged lives."
CRT isn't real and if it is real it's vitally necessary we tell five year olds that their hands are stained with the blood of slavers' whips and fuck you for even questioning us, Cracker.
Merrick Garland refused to provide security for the Supreme Court justices receiving death threats until yesterday.
Does Andy McCarthy still vouch for him?
Holy Shit: It's a "false narrative" that teens are getting "gender affirming surgery" because the teens getting gender affirming surgery are mostly getting "chest surgery" and they're only getting that because they didn't get "medical treatment" early enough (meaning, they didn't get testosterone before puberty, before age 9 or 10, which would have stopped their breasts from developing).
This psychopath butcher is a doctor and he's actually self-righteously lecturing you.

posted by Ace at
06:08 PM
|
Access Comments