« Before the Catastrophe Cafe
|
Main
|
Daily Tech News 12 May 2022 »
May 11, 2022
Wednesday Overnight Open Thread (5/11/22)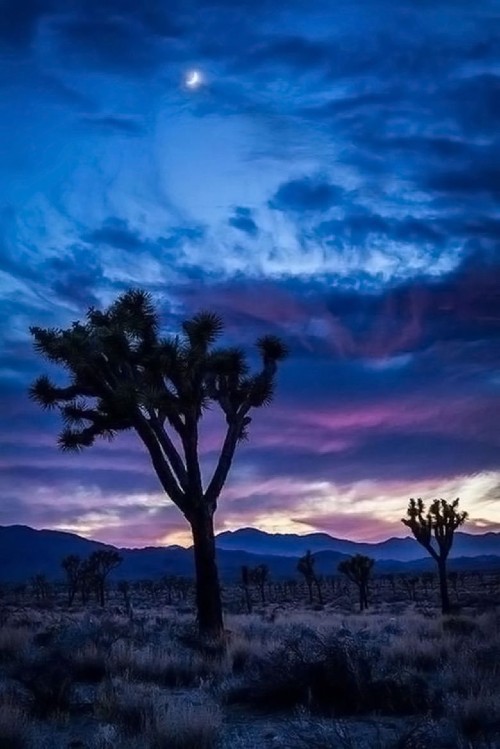 ***
The Quotes of The Day
Quote I

'I think that is a parent's biggest fear – not being able to help their child when they need help,' Amy Gordon
*
Quote II

"If protests are peaceful, yes. My house is -- there's protests three, four times a week outside my house. That's -- the American way to peacefully protest is okay. And I've been -- that's my wife, sorry. (Laughter) Maybe there's a protest outside.
But -- so -- so, as long as they are peaceful, that's -- that's OK with me."Sen. Chuck Schumer (D-NY)
Not sure what the law says about that. However, it is clear that SCOTUS justices cannot be demonstrated against at their home.
*
Quote III

"This is disgusting,"Karolina Zikova of Chilliwack, B.C.
*
Quote IV

But we are $31 trillion in debt, and we are on the brink of disaster for this country. A lot of people don't see it every day. Unfortunately, I have to get up every day and have to live it. It is reality that they are running this country in the ground. We have to take back the Senate. We have to take back the House. And in two more years after this, we've got to get this guy out of the White House because he is not running the show. Someone else is doing it because he can't put two sentences together."Sen. Tommy Tuberville (R-AL)

Jeez, when & where have we heard this before? ***SNORT***
***

Shocked, has a Democrat been shamed into doing his job?

U.S. Marshals ordered to protect Supreme Court justices amid rising protests
Republicans call for Merrick Garland to enforce federal law against intimidating judges
Another shocked look on your humble Cob's face.

BREAKING: SEC is investigating Elon Musk
***

Later in The ONT we have a couple of Tonight Feel Good Stories of The Day. Here's another.

EDGEFIELD COUNTY, S.C. – Law enforcement authorities in South Carolina believe a man suffered a fatal heart attack while digging a grave and burying a woman he had just killed by strangulation.
***

Granted, in a court of law he's innocent until proven guilty. But this is not a court of law. It is The ONT. And I say the dirty scoundrel is guilty. Crickets from the left on vote fraud of course.

A Democrat County Supervisor in Buchanan County, Virginia has been indicted on 82 felony counts stemming from an alleged election fraud and corruption scheme following a 2-year state police investigation. Included in the charges filed against Trey Adkins, of the county's Knox District, are 34 counts of false statements related to election fraud and 11 counts of absentee voting violations.
A grand jury handed down the indictments and the case will be prosecuted by the Commonwealth's Attorney from nearby Russell County, Zack Stoots. According to the grand jury's report, Adkins has relied on an illegal absentee vote harvesting scheme since he was first elected to public office in 2011, repeating the process in his 2015 and 2019 bids for re-election. All told, Trey Adkins will face 34 counts of False Statement – Election Fraud, 11 counts of Absentee Voting Procedure Violation, 8 counts of Public Embezzlement, 11 counts of Forgery of Public Record, 15 counts of Uttering Public Record, and 3 counts of Conspiracy to Make a False Statement – Election Fraud.
***

Do you need another reason to despise your government? Do you want to know what has our Founding Fathers spinning in their graves? Mandatory kill switches in your ride.
Joe Biden Is Threatening Our Freedom of Movement

The federal gov't and silicon valley are looking to clamp down on your freedom of movement. Your ability to move about as you please does not fit with their goals for the future of our world. Automotive-related freedoms, including access to fuel, allow us to be free to move without the permission of silicon valley and the federal government. Automotive freedoms are not only hobby related; they are essential to preventing yet another step along the road to serfdom at the hands of woke corporations and federal bureaucrats.

Biden recently signed into law a requirement that all vehicles produced after 2026 be fitted with a remote kill switch. Electric vehicles are already equipped with this capability via internet-connected "superchargers." These corporations can sell you a product for tens or even hundreds of thousands of dollars, then prevent you from using them. Worse yet, if the law is not challenged or repealed, these kill switches will have a "back door" that allows government agencies to shut your vehicle off remotely as well.
***
One of the NBA's most notable big men, Bob Lanier, has passed away at the age of 73. Lanier, an eight-time All-Star, who was inducted into the Basketball Hall of Fame in 1992, died Tuesday following a short illness.

After being drafted first overall in 1970, Lanier played 14 NBA seasons, compiling averages of 20.1 points and 10.1 rebounds. His pro career began with the Detroit Pistons (1970-80), before finishing with the Milwaukee Bucks (1980-84). He still ranks third in Pistons history in both points and rebounds. Lanier was named MVP of the 1974 All-Star Game.

Though Lanier's illness wasn't specified, The Athletic reported in 2019 that the former center was being treated for a form of bladder cancer
***

If you want to go mountain biking at Oregon's Mount Hood Skibowl, forget about it.
Oregon's Mount Hood Skibowl announced it would shut down its summer mountain biking operations, following the first 'serious bike claim' in over 3 decades. A 2016 accident left the plaintiff of the lawsuit paralyzed from the waist down.

A man paralyzed in a 2016 mountain bike accident at Mount Hood Skibowl won an $11.4 million settlement. And the resort will suspend its mountain biking operations for the summer of 2022.

In a verdict Skibowl called "unprecedented," Oregon judges awarded Gabriel B. Owens the settlement. Per documents submitted to the court, the accident occurred on Cannonball, a double black diamond trail, on July 31, 2016.

The documents say that the 43-year-old hit a rut and "lost control of his mountain bike, crashed, and slid downhill." Then, his "torso forcibly struck a 4″x4″ solid wooden post" installed on the trail for signage.
***

It's on the internet. It has to be true. Amirite?

69 percent of staff sexual assault allegations with male prison inmates involve female correctional employees, Bureau Of Justice Statistics.

In juvenile facilities, in most-serious incidents of staff sexual misconduct, an estimated 91% of incidents involve only female staff, Bureau Of Justice Statistics.


The Bureau Of Justice Statistics of the US Department of Justice announced several years ago that the majority of staff involved sexual assault allegations with male inmates in prisons and jails involved female correctional officers or employees.

There are now two reports from the Bureau Of Justice Statistics essentially suggesting the same dynamic.
***
I love butter, sour cream, milk and other dairy products. Buzz off PETA.

People for the Ethical Treatment of Animals scolded billionaire business magnate Elon Musk for a tweet in which he declared that he had enjoyed drinking some chocolate milk.

"Chocolate milk is insanely good. Just had some," Musk declared on Monday.

But PETA pounced on Musk's seemingly innocuous tweet and asserted that consuming cow's milk is bad for the environment.
Every piece of pie needs a scoop of ice cream and/or real whipped cream.
***

If you think your significant other is high maintenance. Think again.

The troubled relationship of Prince Albert of Monaco and his wife, the former Olympic swimmer Charlene Wittstock, took another bizarre turn after it was claimed in a French gossip magazine that he is paying her an annual stipend of €12 million ($12.5 million) to continue to be his wife. The happiness of the marriage has long been a subject of speculation after Charlene allegedly tried to flee Monaco three times before the marriage 10 years ago, sought sanctuary in her native South Africa's embassy in Paris, and wept openly on her wedding day.
***

One of the advantages of living at Casa Misanthrope, I don't have to put up with HOAs their elected officials or the others who reside there.

People Are Sharing How They Got Petty Revenge On Their Homeowners' Association, And I'm Absolutely Cackling
"I won't get burned again, and I'm having a grand time wasting as much of their time as possible."
Plus nothing around here tastes like shit.

Leader of feces-eating cult arrested after 11 dead bodies discovered during raid


Thai police raided the compound of a suspected cult leader in Chaiyaphum province on Sunday, discovering at least 11 bodies during the search. Local authorities were able to raid the compound after the group allegedly violated land encroachment laws and broke Covid-19 restriction laws.

Law enforcement had already been made aware of the group after allegations were shared that the community had been consuming the bodily fluids of its leader. After police made their way onto the camp grounds, police then discovered the remains of 11 bodies in coffins.

However, the group was only able to provide death certificates belonging to five of the 11 of the deceased. Police have ordered autopsies to be conducted to establish the causes of death of the bodies.
***
The ONT Musical Interlude & Plant Food Emporium
Born on this day: May 11, 1947 - Butch Trucks
American drummer Butch Trucks, The Allman Brothers Band who released the classic album Eat a Peach in 1972 and had the 1973 US No.12 single 'Ramblin Man'. Trucks died of a self-inflicted gunshot wound to the head on 24 January 2017, in West Palm Beach, Florida, at the age of 69. via thisdayinmusic.com
&&&
On this day: May 11, 1981 - Bob Marley
Jamaican singer-songwriter Bob Marley died aged 36. In July 1977, Marley was found to have a type of malignant melanoma under the nail of a toe, Marley's health deteriorated as the cancer had spread throughout his body. Marley had the 1981 single 'No Woman No Cry', plus over ten other UK Top 40 singles. In 1990, the 6th February was proclaimed a national holiday in Jamaica to commemorate his birth. The compilation album, Legend, released in 1984, is the best-selling reggae album ever with sales of more than 20 million copies. Time magazine chose Bob Marley & The Wailers' Exodus as the greatest album of the 20th century. via thisdayinmusic.com
***

Sorry that you didn't get a real rose. Genius Award Winner.

PHILADELPHIA (CBS) — An embarrassing Mother's Day mix-up at a local catholic school goes viral — and has many people cracking up. St. Anselm's Catholic School in Parkwood held a flower sale for Mother's Day and the moms ended up with quite a surprise.

The faux roses turned into a sexy, red thong.
If you are going to get to the bottom of this. Be careful, very careful.
***
But did he/she learn it's lesson? Tonight's Feel Good Story of The Day.

Bear cub got head stuck in chicken feeder for months. She's finally free.
I would also say that this is another: Tonight's Feel Good Story of The Day.

Passenger with no flying experience lands plane at Florida airport after pilot becomes incapacitated
'This is the first time I've ever heard of one of these being landed by somebody that has no aeronautical experience,' aviation expert says

with no flying experience lands plane at Florida airport after pilot becomes incapacitated
'This is the first time I've ever heard of one of these being landed by somebody that has no aeronautical experience,' aviation expert says
***

Tonight's ONT has been brought to you by Insults Thoughtful Requests.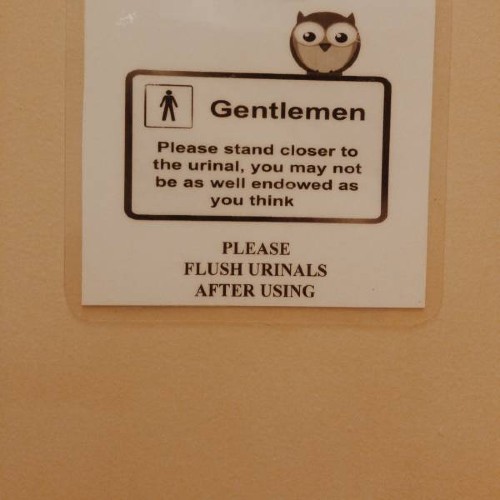 Notice: Posted with permission by the Ace Media Empire, AceCorp, LLC & The Dynamic Dental Insurance Co. Flossing your Cobs since only God knows when.


posted by Misanthropic Humanitarian at
09:52 PM
|
Access Comments