« Mid-Morning Art Thread
|
Main
|
April Inflation Continues at Torrid 8.3% Pace, Still the Highest in 40 Years, Which Leftwing Propaganda Media Spin as "Moderate" »
May 11, 2022
Wednesday Morning Rant [Joe Mannix]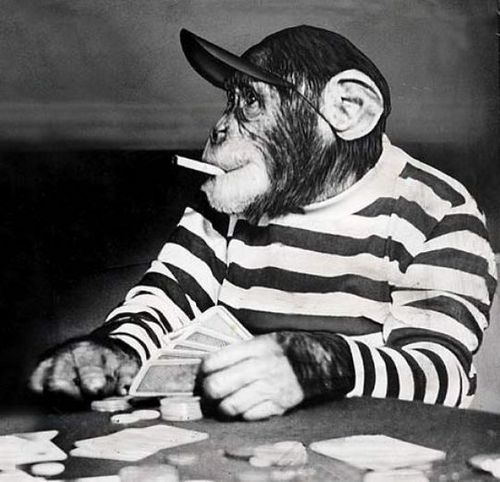 Rehabilitate the Villains
One oddity in our miserable excuse for popular culture is the need to reform and rehabilitate villains. Villains of old - especially of the female variety - aren't bad, you see - they're merely misunderstood. Tragically misunderstood. If you merely understood them and empathized with them, you wouldn't find them villainous at all. In fact, they were only interpreted as villainous because they had the bravery to stand against the prevailing culture of oppression and advance the rights of the little guy.
Examples abound and Disney's Maleficent is a feature-length, big-budget example but it is hardly the only one. This same theme is moving down-market into other venues, too, and it is becoming common enough that it is almost hackneyed. This past weekend, I saw a great example of this phenomenon in the shortest and cheapest of entertainment products: advertising.
It was an ad for Amazon Prime starring Medusa. But was Medusa an ill-begotten Gorgon monster? No, of course not. She was a misunderstood woman born with a terrible birth defect that made her hated and ostracized. She overcame the odds stacked against her and was able to live her best life thanks to the sunglasses she got delivered quickly by Amazon Prime. Once she was able to enter the world at large, she was able to channel her powers to defeat the Dread Patriarchy by murdering a practitioner of the Male Gaze while her friend looks on and laughs.
Don't believe me? See for yourself:

The whole concept of "the villain isn't villainous, you're just wrong and oppressive" has gone from edgy academic expression and PhD bait to big-budget entertainment and now down to run-of-the-mill advertising. There can be no classical villains anymore, just modern villains who are usually the classical heroes (or like them). This particular Medusa rehabilitation isn't even new. It was itself, literally, once that edgy academic PhD bait. Starting in the 70s, Medusa was embraced as a grrrrl power symbol about how fragile men just can't handle strong women and seek to destroy them. This reached a mainstream peak during the election of 2016:
In Western culture, strong women have historically been imagined as threats requiring male conquest and control, and Medusa herself has long been the go-to figure for those seeking to demonize female authority.
And now the cultural degradation of the subversionists is so common that it's even in in bite-sized, throw-away trash designed to sell free shipping. I look forward to the day that it finishes its descent into self-parody.

posted by Open Blogger at
11:00 AM
|
Access Comments