« First-World Problems...
|
Main
|
Gun Thread: The Gods Are Angry Edition! »
May 15, 2022
Food Thread: [Oops...forgot a headline!]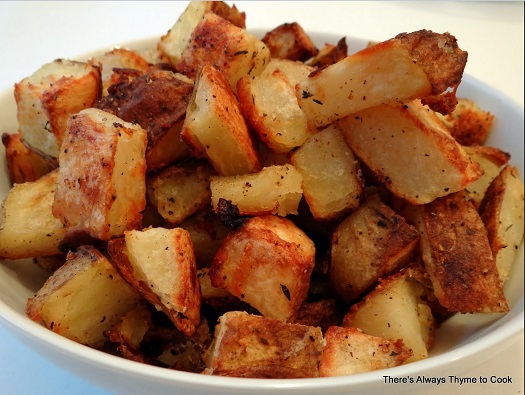 Nope...those aren't the fantastically crispy potatoes I made last night. They were all gone by the time I remembered to photograph them! Yup, they were that good. So I had to settle for an internet photo linked to a recipe that will not yield the best potatoes. It calls for vinegar to break down the surface of the potatoes, but I used baking soda, which works better.
It's a simple technique, though it is time consuming. Boil peeled Russets or Yukon Golds (cut into big chunks (at least two bites) in a couple of quarts of well-salted water with about a half teaspoon of baking soda. They will be finished when they are just tender. Drain them well and let them steam in an uncovered pot so they get even drier. Then toss them in your fat of choice (I used melted beef fat because I didn't have any duck fat) and some salt in a large bowl...tossing aggressively so the surface of the potatoes gets all beaten up and almost creamy. Go to town!
Then roast at 450 degrees for about 20 minutes, then flip them and roast another 30-40 minutes at least, turning them once or twice or three times. At the end you will have ridiculously crispy potatoes that are irresistible. I found the technique on "Serious Eats" a long time ago. I won't link, because the proprietor is a scummy cancel-culture leftist.
But it is a great technique that is worth trying. You can also flavor the fat by sauteing garlic and herbs in it. Just filter them out because they will burn at the high oven temperature that this dish requires.
******
In the interest of frugality in the face of the Biden junta's relentless war on the middle class, and because I am constitutionally a cheap bastard, I filter and reuse frying oil. Not when I fry fish, because I have never acquired a taste for fish-flavored tortillas or fried Oreos or whatever. But I will let the oil cool, then filter it through a fine mesh and refrigerate until the next use. I carefully monitor my frying temperatures, so I almost never allow the oil to get so hot that it smokes. I have discovered that it will last through many uses, and that pleases me on more than one level.
So...what other cheapskate cost-saving activities do you have in your kitchens?
[And...I just poked my head into the previous thread and see that you maniacs have beaten me to this topic!]

******
Misanthropic Humanitarian trolls me regularly by sending me food-centric articles that are mostly insane. But he sent me a good one from "Epicurious," which I will not link because they are 100% in on every progressive cause, and won't shut up about them!
Make gnocchi with potato flakes. What! When I think of potato flakes I think of crappy institutional food that is one step above Purina People Chow. Or maybe one step below...I have never tried People Chow.
But why not? It makes sense. I might even try it!
Anyone else use potato flakes for something that turns out well? Or for that matter, any other processed version of a real food?

******
She's bragging. And teasing. Not really a nice thing to do, especially when we are just emerging from winter and it is a rare thing to see produce that beautiful in the stores!
Long time lurker Huey Echo here....gaze on the simple joys of living in the country, especially as fishing and gardening season collide.

Fresh crappie to the table accompanied by cold pasta salad with garden onions and greens and last year's green peppers. Us flyover folks live such a tough life...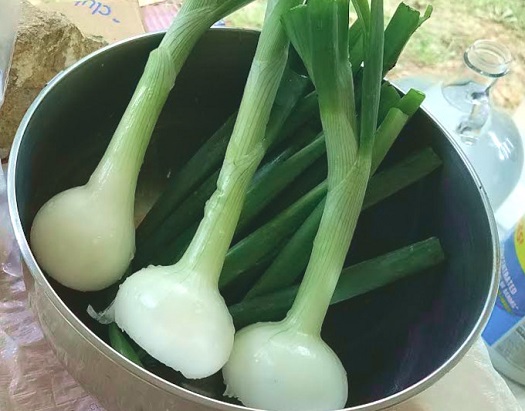 ***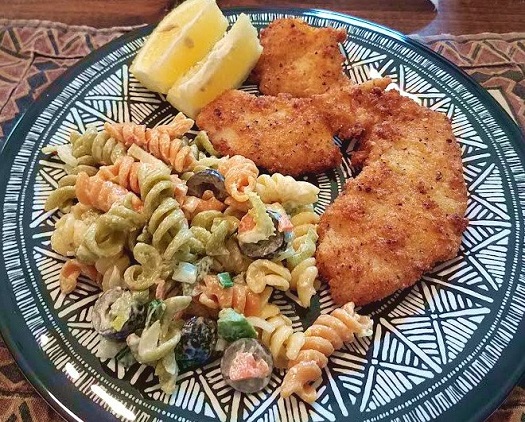 ***
That Gazpacho looks delicious. And you can tell that Huey Echo has good taste because she is serving it with really nice looking bread!
Oh...I wondered how she was eating last year's peppers. So I asked! She tells me that she quartered and froze them when her harvest was just too big for immediate consumption. I had no idea that would work! What a good idea.

******
This is stupid. Very, very stupid. I doubt there are any modern winemaking techniques that require any ingredients that would offend even the easily offended vegans among us. All I can think of is an old technique called
"fining,"
which removes cloudiness. They used to use egg whites and other stuff like that, but I doubt anybody other than a few old French winemakers use animal products.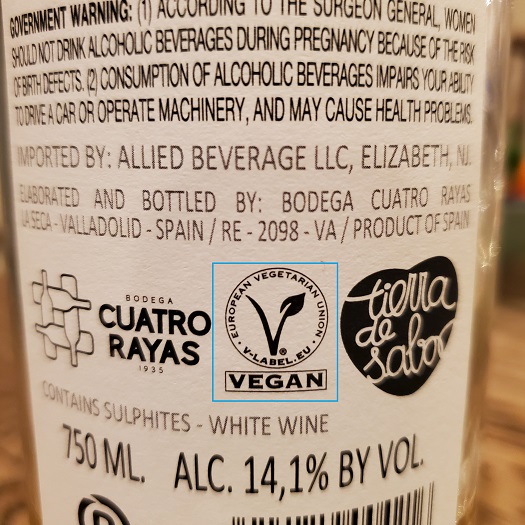 I wonder what vegans think of breastfeeding their children? Do they shy away from it? Maybe that's why there are so few of them.

******
Let's talk about creamed spinach...shall we? I love the stuff, and while I haven't figured out how to Sous Vide it, making creamed spinach isn't really a function of technique, because there are very different styles.
Our oyster-loving friend, the venerable Bluebell reccomended this one, which I made last night! And it was good, but a bit different than the Platonic Ideal in Dildo-World. It uses a Bechamel as a thickener, and it is undeniably rich and filling and tasty. But I think my next attempt will be one thickened with less roux and more cream and butter. Oh...Bluebell's recipe leaves the leaves (hahah!) whole, and I think I want a version that is creamier and smoother. Or maybe one like this with lots of cheese!
Of course I should make one of each and compare.

******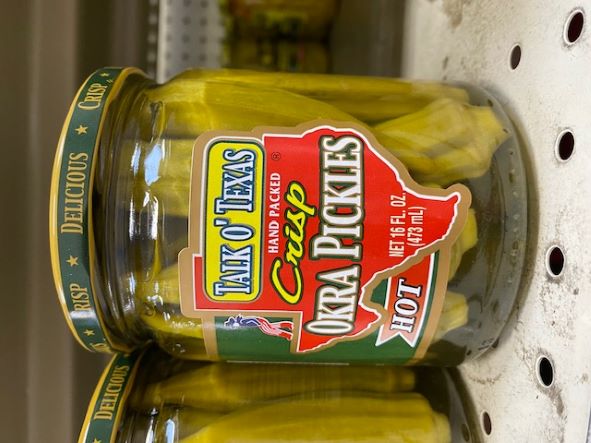 Apparently commenter "Diogenes," of late-morning coffee search fame was sent this by a relative, who is now out of the will!

******
Romaine lettuce that is green, instead of the white crap they sell that has never seen a photon, pork rib roasts from the front end of the pig where all the good and fatty meat lives, carrots that don't taste like stalky chalk, spare bottles of Van Winkle Special Reserve 12 Year Old Bourbon, an herb garden that actually produces herbs (but no basil!), well-marbled NY strip steaks and elk backstrap to:
cbd dot aoshq at gmail dot com.
And don't think that you are off the hook with maple syrup and French Toast: I'm watching you...all of you! And I am watching you perverts who shake Manhattans and keeping a list for the Burning Times.

posted by CBD at
04:00 PM
|
Access Comments