« Gun Thread: Happy Mother's Day Edition!
|
Main
|
Daily Tech News 9 May 2022 »
May 08, 2022
Sunday Overnight Open Thread (5/8/22)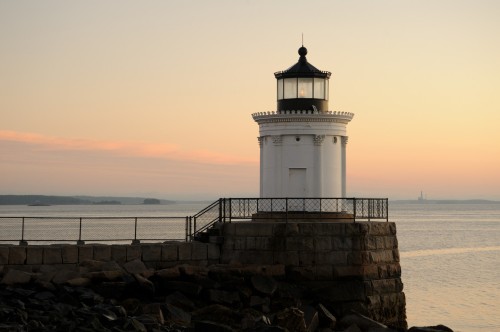 ***
The Quotes of The Day
Quote I

"I was not just a lump of cells, as you can see I'm still not just a lump of cells, my life has value. And that was one of the reasons why it was very disturbing when I saw Met Oz running for this particular race when I've seen him on numerous occasions and specifically at the Breakfast Club saying that my life was nothing more than an acorn with electrical currents."Pennsylvania Republican Senate candidate Kathy Barnette
Quote II

"We can't be an institution that can be bullied into giving you just the outcomes you want. The events from earlier this week are a symptom of that," SCOTUS Associate Justice Clarence Thomas
Quote III

"They were consciously and collectively working together to see his kids. "I don't really understand how he could be in violation by working together to visit with his children." Trey Dolezal, a lawyer and sports agent
Quote IV

"I'm not asking for troops on the ground, but to make sure that Ukraine can expel Russia and that Putin is a war criminal in the eyes of the world and he's prosecuted. Putin must go." Sen. Lindsey Graham (R-SC)
***
The Comment of The Week

***

They really aren't Pro-Choice. They are Pro-Violence.

A Wisconsin pro-life group's office was set on fire early Sunday and vandalized with abortion-themed graffiti in what authorities are investigating as an arson.

The Wisconsin Family Action headquarters suffered fire damage after someone threw a Molotov cocktail inside the building in Madison, which was discovered after a passerby saw flames coming out of the building at about 6 a.m., according to police.

"Arson investigators are working with fire department officials to determine an exact cause," said the Madison police incident report. "A molotov cocktail, which did not ignite, was thrown inside the building. It also appears a separate fire was started in response."

If I were a betting man, I would bet that Madison cops have wrapped this up and it is now officially a cold case.
***

Planning for your retirement? This could be the ticket.

Your new 'retirement' home could be a cruise ship

Cruise ships offer many of the essential elements older Americans need to thrive: organized activities, a decent level of medical care and, most crucially, a built-in community of like-minded travelers.

Upgraded connectivity has also allowed semi-retired cruisers to be based at sea while still working.

For nearly two decades, Jeff Farschman, 72, has spent his golden years like many other adventurous retirees — enjoying leisure cruises to exotic ports of call.

But unlike many of his fellow cruise passengers, Farschman basically lives at sea. He spends months traveling the world's oceans and waterways — half of the year, if not more. Although he still keeps a physical home near where he grew up in Delaware, Farschman is now part of a growing cohort of older folks who are literally "retiring" on cruise ships.

"Pandemic aside, I've been cruising for seven to eight months a year," Farschman said. "I am a world traveler and explorer type and cruising has literally allowed me to see the entire planet."
***
On the other hand I haven't stopped at a gas station in the 5 decades or so where the pumps didn't work.

One in four public electric vehicle charging stations in the San Francisco Bay Area does not work, according to a new study.

The report, produced by David Rempel of the University of California at Berkeley, suggested that while California — especially the Bay Area — is trying to make the shift to electric vehicles in a hurry, the current infrastructure is not ready.
***

The nice thing about social media and other forms of "on the record" will hopefully keep Steve Schmidt and his ilk out of running Republican campaigns.
***
Small and a efficient government. A pipe dream which probably leads to climate change and a larger and ineffective government.(H/T Isophorone Blog)
The EPA's biggest union, signaling its dissatisfaction with the White House's level of action on climate, will ask the Biden administration to declare a national climate emergency and take other ambitious steps on the environment.

The declaration of a national emergency would kick-start 123 statutory powers that aren't otherwise available to the executive branch, according to the Brennan Center for Justice. Included among them is the hiring of more climate scientists, engineers, and lawyers at the EPA, a goal shared by both the American Federation of Government Employees Council 238 and the Biden administration.

The request represents a marker for the American Federation of Government Employees Council 238 when it sits down with the Environmental Protection Agency on June 13 to negotiate a new contract.

"Maybe it's a move-the-goalposts type of idea," said Joyce Howell, chief negotiator for the union and an attorney in the EPA's Philadelphia office. "There's a window of opportunity for significant advances in the federal labor movement right now because of our president, so why not swing for the fences?"
***

Bias much? One would have thought he was GOP's most senior and well known national candidate.
Man accused of killing his wife wins GOP primary from jail

4 paragraphs later...........


Despite the circumstances surrounding his wife's killing, Wilhoite — who initially lied about her whereabouts but later admitted to killing her after she attacked him, according to prosecutors — won his Republican primary on Tuesday for one of the three open seats on the Clinton Township Board.
***
I missed today's Book Thread...................
***
I prefer to obtain my caffeine the old fashioned way: Not splashing around in Nevada's Lake Mead.
LAS VEGAS (KLAS) — From prescribed medication to illicit drugs, we are leaving traces behind in the water cycle – those chemicals are moving through the Las Vegas Wash and into Lake Mead, prompting scientists at the College of Southern Nevada to sound the alarm.

Researchers and students at CSN's School of Sciences & Mathematics took part in a global study to investigate the effects of pharmaceuticals on the world's waterways. As part of the project, the team took samples up and down the Las Vegas Wash, the 12-mile-long channel, which moves treated wastewater out of the Las Vegas valley and into Lake Mead.

All treated sewage and runoff move through the wash and into the lake.
***

The way to a Russian solider's heart is through his vodka apparently.

Something really weird is going on with Russian soldiers and their ability to drink vodka.

Tech blog Bleeping Computer spotted reports yesterday that multiple distributed denial of service — a type of attack that overwhelm a server by flooding it with junk traffic — had disrupted alcohol sellers' access to a portal used by the Russian government to coordinate distribution of alcohol.

The tech site pointed to Russian news outlet Vedomosti, which is reporting major problems with alcohol sales and purchases.
***

Maybe this will happen. But can you imagine the congestion with flying "Air Taxis".

As urban traffic gets more miserable, entrepreneurs are looking to a future in which commuters hop into "air taxis" that whisk them over clogged roads.

Companies such as Archer, Joby and Wisk are working on electric-powered aircraft that take off and land vertically like helicopters then propel forward like planes.

"'The Jetsons' is definitely a reference that people make a lot when trying to contextualize what we are doing," Archer Vice President Louise Bristow told AFP, referring to a 1960s animated comedy about a family living in a high-tech future.

"The easiest way to think about it is a flying car, but that's not what we're doing."

Yeah, yeah, yeah, I know. I don't care..................
***
Actor Will Smith is reportedly in therapy after marching onto the Oscars stage and slapping Chris Rock across the face after the comedian made a joke at the expense of his Smith's wife.

Smith "has been going to therapy after the Oscars incident," a source told Entertainment Tonight.
***

Do "They" ever ponder why they are hated?

In a letter obtained by American Greatness, the U.S. Department of Justice is threatening defendants charged with seditious conspiracy in the sprawling Oath Keepers case to accept plea deals or face life in prison.

Matthew Graves, the U.S. Attorney for the District of Columbia handling every prosecution related to the events of January 6, 2021, imposed a May 6 deadline for the remaining defendants to accept plea deals. Three men have pleaded guilty to seditious conspiracy; nine others, including Oath Keepers' founder Stewart Rhodes, have rejected government attempts to reach a plea.

"We write to advise you of applicable penalties that could apply upon conviction at trial," Graves' chief prosecutor in the case, Kathyrn Rakoczy, wrote to defense attorneys in a letter dated May 2. (Every January 6 defendant who has faced a jury trial in Washington, D.C. has been found guilty on all charges by jurors following brief deliberations.)
***

I feel bad for this guy and his family. But, I'm not sure why it is the vehicle owner's fault.

A Michigan man who left his car at a dealership for an oil change and tire rotation is being sued after his vehicle was involved in the death of one of the dealership's employees.

Sergio Enrique Diaz-Navarro took his red 2019 Wrangler to a Chrysler Jeep Dodge dealership on March 13, 2020, and 19-year-old lube technician Daniel Thompson worked on the car. After the service was complete, the vehicle "lurched forward" as the young employee attempted to operate it, crushing 42-year-old mechanic Jeffrey Hawkins against a cabinet, court records show.
***

Wouldn't it be a shame if they were deflated.

'It's not you, it's your car': Vigilante climate group deflate SUV tyres across Auckland


A global vigilante climate group are targeting utes and sports utility vehicles (SUV) in Auckland, deflating tyres across the suburbs of Sandringham and Mt Eden.

A group called the Tyre Extinguishers have taken credit.

Its spokesperson, calling themselves 'Mercedes Driver', said similar action had taken place in the United Kingdom, Germany, Switzerland, The Netherlands, and the United States.
***
The ONT Musical Interlude & Greeting Card Emporium
&&&
***

When you play with fire or Molotov cocktails expect to be a Genius Award Winner.

Raleigh, North Carolina police officers on Saturday fatally fired upon a male suspect who'd allegedly been throwing Molotov cocktails at police cruisers and officers alike.

The incident reportedly began around 1:20 pm in the parking lot of the Raleigh Police Department's southeast district office when an officer spotted a man setting police cruisers on fire using Molotov cocktails, according to local station WNCN.

Too misanthropic for you? This guy is also a Genius Award Winner.

Tyrone man is behind bars after he reportedly drove himself to his arraignment on DUI charges while drunk.

Lawrence E. Williams, 58, showed up to his arraignment with Magisterial District Judge Fred Miller Thursday at 11 a.m. while he was visibly drunk, according to charges filed by the Tyrone Police Department. As soon as he entered the courtroom, officers said they could smell alcohol. They also noted he had "extremely red, bloodshot eyes."


This arraignment was for a previous DUI case from April 22 when he crashed his car into a fence on SR 865 at the intersection of East 5th Street in Bellwood. At this time, Williams was already on probation for two other DUI cases from 2021.
***
I couldn't imagine doing this at 22, let alone 82. Tonight's Feel Good Story of The Day.

Imagine playing golf for over 50 years and never making a hole-in-one.

Well, 82-year-old Tom Peek — who had never made the shot before Wednesday — can now say he's made two.

"I've been playing off and on for 50 years, and got several close within a foot or so," Peek said. "Nothing ever dropped in until [Wednesday]. It seems like they all wanted to fall in. It was fun."
***
Weekly commenter stats for week of 5-8-2022

Top 10 commenters:
1 [762 comments] 'TheJamesMadison, believes a man can fly with Superman' [106.97 posts/day]
2 [418 comments] '18-1'
3 [393 comments] 'Joe Mannix (Not a cop!)'
4 [368 comments] 'Concerned Woman of Brattleboro'
5 [365 comments] 'Christopher R Taylor'
6 [361 comments] 'Skip '
7 [355 comments] 'Wolfus Aurelius'
8 [340 comments] 'Sharkman'
9 [336 comments] 'rickb223'
10 [315 comments] 'Deplorable Jay Guevara'
Top 10 sockpuppeteers:
1 [356 names] 'Concerned Woman of Brattleboro' [49.97 unique names/day]
2 [85 names] '18-1'
3 [72 names] 'Duncanthrax'
4 [62 names] 'Count de Monet'
5 [39 names] 'I am the Shadout Mapes, the Housekeeper'
6 [35 names] 'OrangeEnt'
7 [35 names] 'In Reel Life (yes, dummy, on purpose)'
8 [25 names] 'Cicero (@cicero43)'
9 [25 names] 'Helena Handbasket'
10 [24 names] 'fd'
***

Tonight's ONT has been brought to you by Mothers.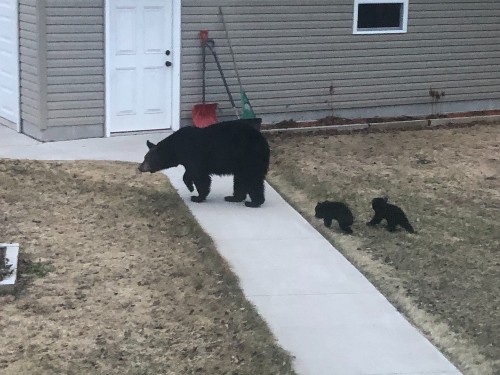 Notice: Posted with permission by the Ace Media Empire, AceCorp, LLC and Mis. Hum. Enterprises. ONT Tips, frozen beef pot pies and accordion sheet music to petmorons at gmail dot com. Complaints, pissing and moaning not allowed.

posted by Misanthropic Humanitarian at
09:35 PM
|
Access Comments