« Mid-Morning Art Thread
|
Main
|
True Conservative Evan McMullin: I Am a Pro-Life Utahan, Which Is Why I Strongly Oppose The Overruling of Roe V. Wade »
May 04, 2022
Wednesday Morning Rant [Joe Mannix]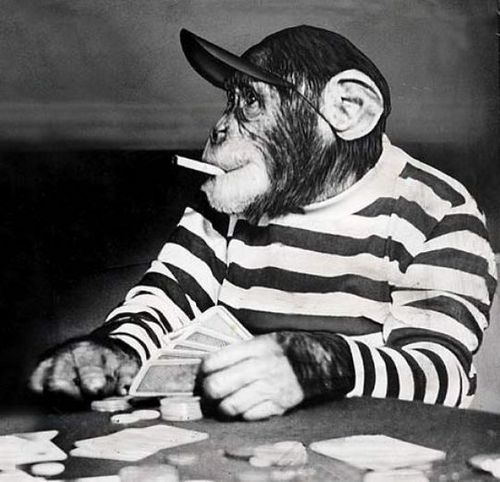 The Value of Leadership
In yesterday's Morning Report, TJM brought up the rumor about some confab of CEOs that was worried that any of them could become "the next Disney" at any time, and now they don't know what to do about the constant aggressive Wokism of corporate America. This isn't exactly strong leadership, yet these people are in leadership positions. This is true, but it isn't exactly unusual. You can see the exact same phenomenon among our country's governors.
Some very small number of governors are leaders, and the rest walk the path that the strong ones lay down. Some follow along enthusiastically and quickly and some slowly, but most will - eventually - follow. Even though they lead entire states, they are themselves followers. They don't have the courage to act alone, but if they see someone acting they do have the courage to follow along and drag their states along with them.
This is not a Republican phenomenon and it happens on both sides. On the Democrat side, you have people like Colorado's Jared Polis. Jared Polis is a weak, timid man but is advancing the Left's agenda in Colorado quite effectively. How? Because he has examples to follow. What Newsom or Cuomo (when he was a factor) or Pritzker did, Polis would do within two weeks. He has no ideas of his own, but he has his north stars and knows how to follow them. He makes progress for the Left in Colorado despite the fact that he is weak.
Likewise, this happens on our side, too. Governors Bill Lee of Tennessee and Greg Abbott of Texas are also fairly weak on their own - despite the hopes for Abbott. But if they have a north star to follow, they can move the agenda. Tennessee has had something of a banner year, as Buck often mentions in his rants, including things like constitutional carry and masks in schools (though sometimes without adequate follow-through). Abbott found his spine to at least pull some publicity stunts with regard to illegal aliens. They makes progress against the Left in their states despite the fact that they're not strong leaders on their own.
This is why leadership is so important generally, and the rise of DeSantis is so vital. There are a lot of powerful but fairly weak men in charge of institutions, be they government or corporate. For many of them, they need a lodestone to show them the way. If there is a man to set an example of how things ought to be, they can - and will - follow. What these weak pseudo-leaders cannot achieve on their own they can achieve by walking the trail that was blazed for them.
Not every governor - or CEO - needs to be a real, courageous, independent leader if they have one they can follow. Having strong, courageous conservatives in positions to act as the trailblazers can go a very long way. Those men have been the missing link for a very long. Here's to hoping that DeSantis is not one of a kind, but the first of many.

posted by Open Blogger at
11:00 AM
|
Access Comments