« You're Not Going to Believe This, But the Gals of The View Are All Hopped Up on Donuts and Ignorance
|
Main
|
"Pro-Life Spider-Man" Free-Climbs Tallest Building in San Francisco »
May 03, 2022
Taylor Lorenz Straight-Up Lies About Drudge Harassing Her;
Washington Post Taking No Action
The accusation: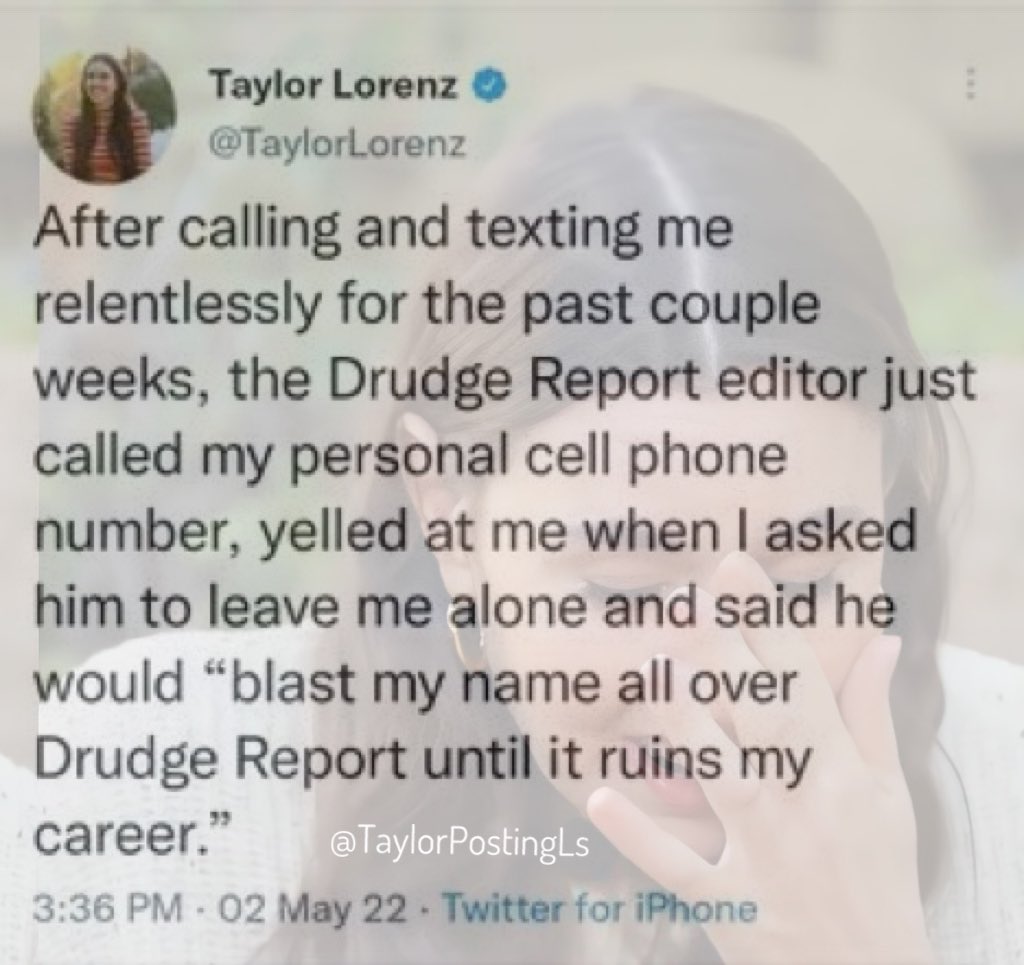 Seems unlikely, given that Matt Drudge seems uninvolved in the Drudge Report. In fact, it seems to be an open secret (or a widely-believed rumor, at least) that leftist billionaires bought it from him in 2020 to "fortify the election" and had him sign an NDA promising to not reveal that leftists now owned it and used it as a leftist propaganda site.
But she made this hysterical claim yesterday.
Called out on it, she admits... it's a lie.
Michael Malice @michaelmalice

she later admitted this is a complete lie

just as with brian williams and joyann reid, corporate media outlets often dont care at all when their reporters brazenly lie, despite claiming to be organizations dedicated to disseminating facts and truth
Except she's not saying it's a lie. She's admitting it's false.
But she's saying it's a "joke." Like when you lie to the FBI about Trump's servers being in communication with Russia, Hillary Clinton can later say, "Your honor, it was a pun."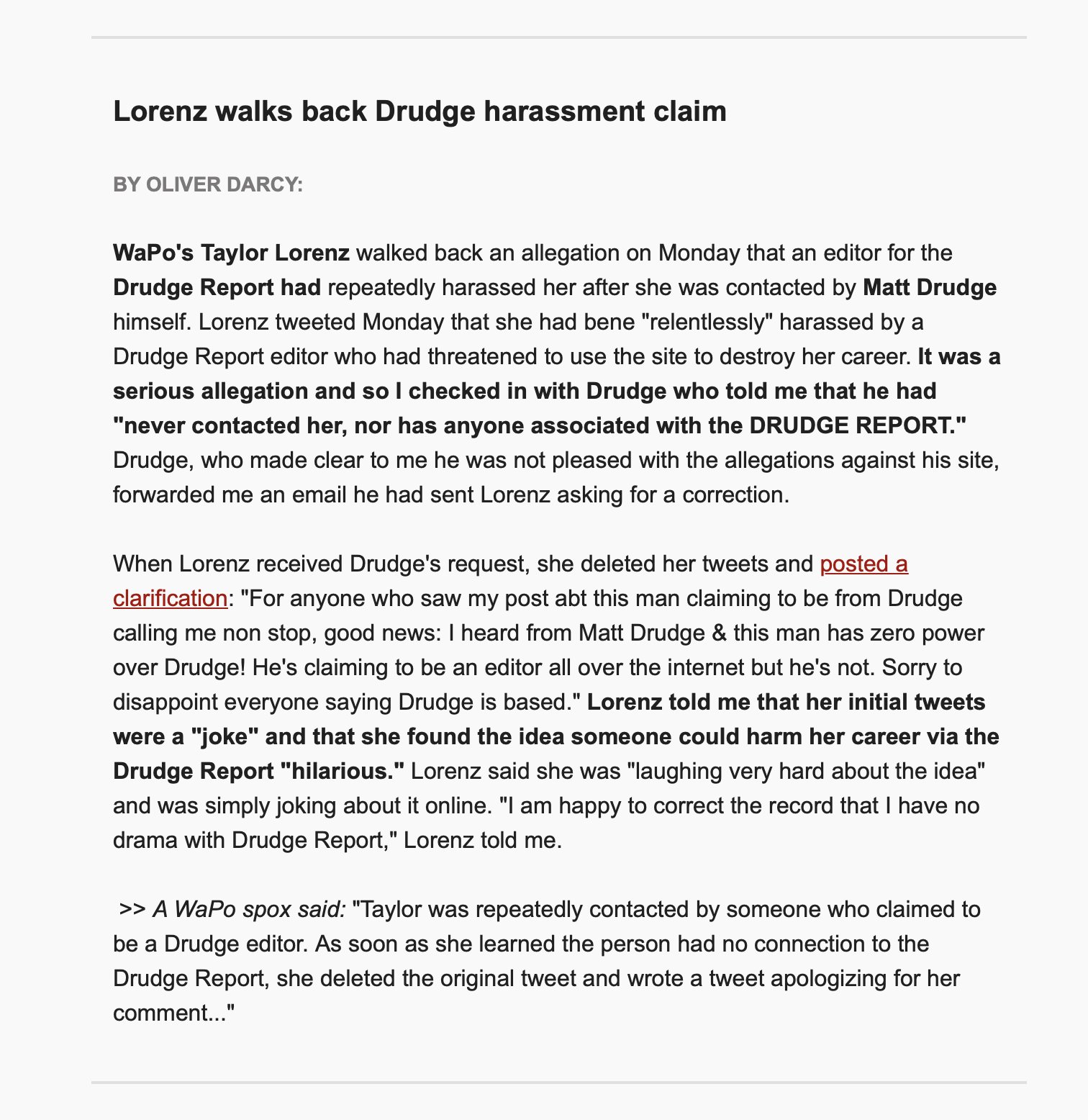 Oh, yes. Lying about harassment and coercion. It's "hilarious."
I get it. I get it now, Taylor.
The Washington Post has yet to indicate what discipline, if any, it will impose on its highly-paid doxxer for now simply lying and defaming people for attention on Twitter.
That is a highly rhetorical statement; we all know that lying and defamation are the corporate media's stock in trade. Taylor Lorenz will probably get a Democracy Dies in Darkness Medal of Honor with Cluster for Outrageous Villainy.


posted by Ace at
02:03 PM
|
Access Comments