« Doga Cafe
|
Main
|
Daily Tech News 27 April 2022 »
April 26, 2022
Tuesday Overnight Open Thread (4/26/22)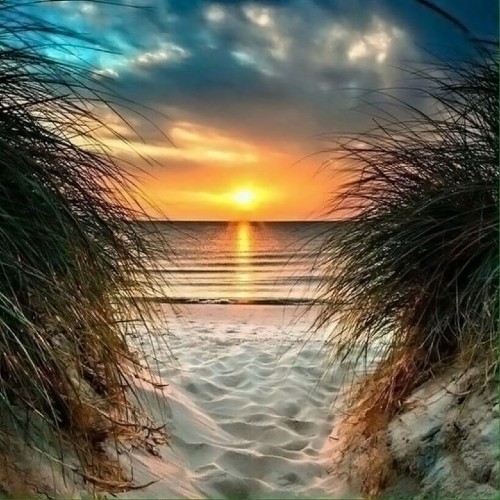 ***
The Quotes of The Day
Quote I

"He will have no contact with other lawyers or personnel at the firm on substantive matters relating to the Summit during the period that he is special envoy," Wendy Morigi
*
Quote II

"Some of them had left CNN to go to streaming. Some of them had left other places, moved across the country. And so, I think you're seeing a lot of the anchors at CNN+ doing everything they can to protect the people that were working on their team and to make sure they either get a safe landing at CNN or someplace else,"Chris Wallace.
LOLGF
*
Quote III

As is always the case with propaganda, this version of events is manipulated to bring an emotional response to the benefit of special interests. Former Rep. Ron Paul (R-TX)
***
Some days are just shittier than others.

Lady Drops Her Phone in an Outhouse, Tries to Retrieve It and Falls in — Says the Fire Department

Sometimes, your day goes to crap. Such a description seems apt for a woodsy woman who recently had to dial 911.

The lady and her dog had gone for a hike in northwest Washington's Olympic National Forest. At some point, she sensed nature's call.
***

Surprising statistics? I don't think so.
Virtual meeting study: 50% of participants arrive late, 22% don't say anything


The rise of video conferencing has opened up new ways to analyze the effectiveness of meetings.

Seattle startup Read just released its first study after measuring more than 3 million virtual meeting minutes since launching in September, when it announced its $10 million seed round. The company's software measures engagement and sentiment of participants on video meetings.

For meetings with seven or more people, some of the findings include:

50% of participants arrive late
40% have below average or poor engagement
22% of participants don't say a single word
11% don't have video or audio on

No mention of the Jeffrey Toobins of the world jacking off.
***

New Contact Sport Promises the Most Exciting Part of Hockey Minus the Hockey

If you're of the opinion that fights are the most exciting part of ice hockey, you're probably going to love Ice Wars, a new combat sports league that pits ice hockey enforcers against each other.

Take away the sticks, the puck and the nets, and you're left with hockey players with nothing better to do than beat each other to a pulp for the entertainment of paying spectators. That's essentially the idea behind Ice Wars, a soon-to-debut combat sports league featuring ice hockey enforcers fighting for money. A match will consist of two, one-minute rounds with a 30-second "ice breaker" round in the event that the fighters each win one round
***

Sucking noise? This guy is tone deaf.
DR. OZ: STATES BANNING ABORTION WILL LEAD TO 'A BIG SUCKING SOUND OF BUSINESSES LEAVING THERE'
'We're supposed to be a little different from each other'
***
Adam Schiff was knee-deep in the Trump Russia collusion sham. He was involved way back in July 2016. John Durham just confirmed it.

John Durham released some documents yesterday related to the Trump – Russia collusion sham created by the Hillary Clinton gang. We reported on this earlier.

Not a Goddamned thing will happen to this Commie loving bastard.
***

When it's a matter of life and death and your life and death aren't involved. Follow the money.....
Surprise: Ex-general pushing for NATO troops in Ukraine has weapons industry ties
Ret. US Gen. Philip Breedlove wants to escalate the military conflict with Russia but media outlets don't disclose he works for defense firms.


Weapons companies and military contractors stand to book new orders and enjoy heightened demand for new weapons systems, as the United States and NATO countries scale up spending in response to Russia's invasion of Ukraine.

Coincidentally or not, one of the most high-profile advocates for dramatically escalating NATO's involvement in the war — literally calling for putting troops and arms inside Ukraine — quietly moonlights as a consultant for weapons firms and defense contractors, interests that presumably stand to benefit from a direct conflict between NATO and Russia.

More importantly, that conflict of interest hasn't been disclosed in any of his media appearances or interviews.

On Sunday, retired U.S. general and former top NATO commander Gen. Philip Breedlove told The Times of London:
***
***

The US Chair Force Air Force has been taken over by the absurd. The Air Force is trusting the internet to name its ridiculous new cybersecurity mascot

Cybersecurity. It's important stuff. There's a lot of critical data out there that you don't want bad actors snooping on.

That is why the Air Force apparently needs a cybersecurity mascot. A caped robot with a shield and lightning bolt adorned helmet, here to ask you if you've tried turning your computer off and on again and presumably solving the myriad of technical issues that come with the territory when you're using decades-old software.
***
Everything. And I mean everything is Racist.

We literally don't even know where to start with this latest insane story from the wonderful world of academia, this time from Seattle Pacific University. In fact, insane may be a vast understatement.

In a total and complete waste of student tuition funds, a study was conducted that sought an answer to the age-old question—are whiteboards racist? Seriously.

The investigation, "Observing Whiteness in Introductory Physics: A Case Study" was published in March in Physical Review Physics Education Research (PRPER). In that study, three students were observed where they attempted to solve a physics problem and analyzed how "whiteness" is present in academia, Campus Reform reports.
***
Trading time for money and the ultimate micro-manager, Karen.

BOG OFF Boss slammed after demanding employees clock out for bathroom breaks in passive-aggressive note

A BOSS has been berated online after demanding employees clock out for bathroom breaks and when discussing "personal requests".

The unbelievable list of rules at a vegan bakery in Bend, Oregon, was plastered on the door in the form of a passive-aggressive note.
***

Parenting techniques have really changed over the years.

Mom accused of threatening Cocoa High School over lunch portion was misidentified, family says
Anaya Metoya Smith, 41, is accused of leaving school threatening voicemail

BREVARD COUNTY, Fla. – A mother accused of making a bomb threat to Cocoa High School months ago left the school a voicemail threatening it over her son's school lunch portions, according to a police affidavit.

Records show Anaya Metoya Smith, 41, was booked at the Brevard County jail Wednesday.
***

On Sunday's ONT we covered the GM Spark EV where GM was making the battery replacement obsolete. Will we see the same thing with their EV Corvette?

It's official: A Chevrolet Corvette EV is coming. Even better, an electrified Corvette is coming as soon as next year.


GM President Mark Reuss made the announcement this morning in a post on LinkedIn. He included a clip that shows an all-wheel-drive system on Corvette for the first time.

"Some time ago, we moved the Corvette team into the EV space in Warren, Michigan, and when we revealed the new mid-engine Corvette, I said there would be 'more to come,'" Reuss said before answering "the question I've been asked countless times."
***

Independent war correspondent. I just call him a Dumb Fvck.

Barmy Brit evacuated from Afghanistan during Taliban takeover to 'drive in ISIS territory'

Miles Routledge, a physics student at Loughborough University, said he settled on Afghanistan after googling 'most dangerous countries to visit' and picking the top entry
***

It appears that lithium batteries will cost more in the near future. Mexico nationalizes lithium industry.

A newly passed mining reform recognizes lithium as a national heritage and grants the state the exclusive right to explore, exploit and use the valuable metal

Mexico has officially nationalized its lithium industry. On April 21, the bill, proposed by President Andrés Manuel López Obrador (AMLO), that modified the mining law to give the state the exclusive right to explore, exploit and use the valuable metal entered into force. According to the law, published in the Official Gazette of the Federation, the executive or the president now has 90 days to create a decentralized state company that will deal with all lithium-related matters.

The reform was approved in a record time in both houses of the Congress. President AMLO presented it in the Chamber of Deputies on April 18. The same day, the lower house discussed the reform, voted on it and passed it with 275 votes in favor, 24 against and 187 abstentions. The next day, on April 19, the Senate also debated the reform and sanctioned it with 87 votes in favor, 20 against and 16 abstentions.
***
I wonder if CBD and I can get reinstated? Tucker Carlson and Mark Levin return to Twitter.
Multiple popular conservative figures including Tucker Carlson and Mark Levin have returned to Twitter following the announcement that Tesla CEO Elon Musk has made a deal worth $44 billion to purchase the platform.

Fox Business reports that Tucker Carlson, Mark Levin, and other conservative figures have returned to Twiter in the wake of Tesla CEO Elon Musk's purchase of the company. Carlson was suspended from Twitter previously for supporting tweets from the satirical news website the Babylon Bee.
***
Cleaning Out My Computer. Could There Be Moar Mystery Clicks?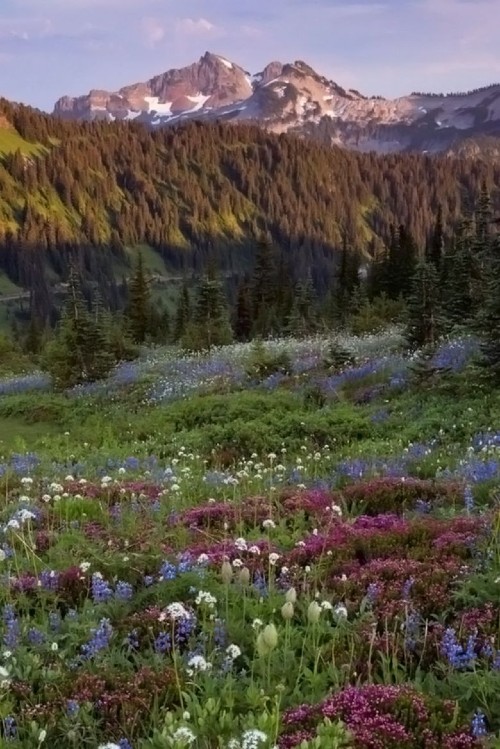 &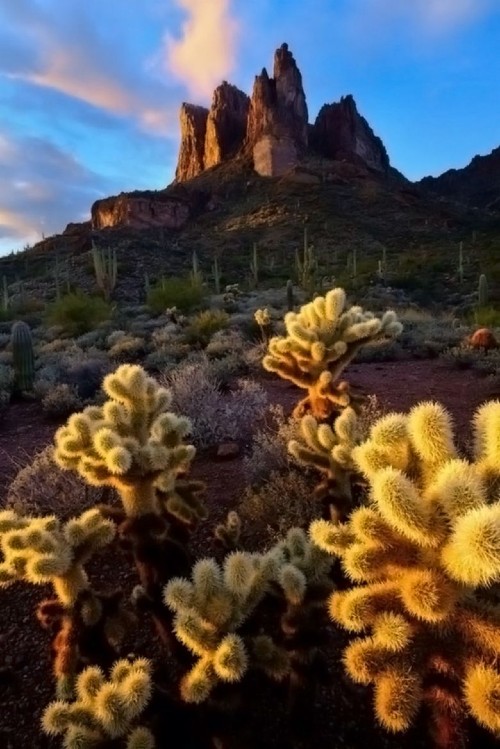 &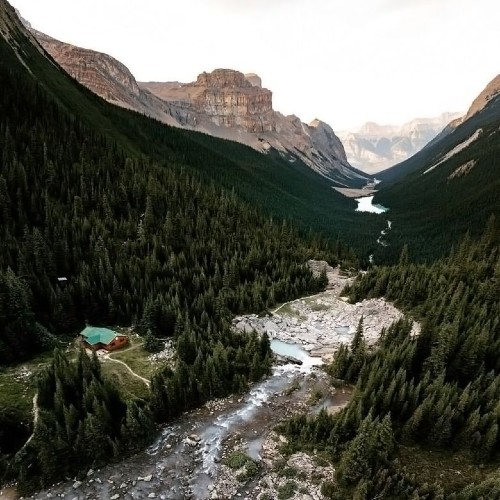 ***
Reason #2,039 to laugh at Jen Psaki and her Mush Brain employer.

Alina Kabaeva, a famed Russian gymnast turned apparent romantic partner of Russian President Vladimir Putin, is a potential target for sanctions, the Biden administration said, after questions were raised this week about the lack of penalties against her.

"No one is safe from our sanctions," White House press secretary Jen Psaki said Monday, after the Wall Street Journal reported that the United States had made an "11th-hour decision" to remove Kabaeva from a set of new sanctions.

"There's more we will likely do," Psaki said.

Since Russia's Feb. 24 invasion of Ukraine, the United States has sanctioned Putin, his associates and even two of his daughters. President Biden also said last month — before the White House backtracked on his remark — that Putin "cannot remain in power."

But Kabaeva is considered so close to Putin, the Journal reported, that sanctions against her could risk further disrupting relations between Washington and Moscow. Global leaders are pushing for Russia to commit to meaningful peace talks, and Russia's ambassador in Washington, Anatoly Antonov, said this week that the Kremlin wants to "stabilize" and "develop"
***
The ONT Musical Interlude & Room Service Emporium
Born on this day:26 Apr 1943
American singer, songwriter Gary Wright who was a member of Spooky Tooth. He had the 1976 solo US No.2 single 'Dream Weaver'. The song was inspired by Autobiography of a Yogi, which was given to him by George Harrison. Wright also played on Harrison's 1970 All Things Must Pass triple album. via thisdayinmusic.com
&&&
Born on this day:26 Apr 1951
Nick Garvey, guitarist and singer from British pub rock band The Motors who had the 1978 UK No.4 single 'Airport'. via thisdayinmusic.com
***

The phrase "This beer tastes like piss". Well thank our Genius Award Winner.

Faced with a locked bathroom at a convenience store, a Florida Man decided to instead relieve himself inside the business's beer cave, ruining $113.36 in merchandise, police report.

According to an arrest report, Clarence Patterson, 61, entered the Hop & Pop store Saturday afternoon and proceeded to the restroom, which was locked. Patterson "then entered the 'beer cave' making the appearance he was looking at the merchandise inside."

Patterson, who lives about two miles from the store in Rockledge, a city 50 miles east of Orlando, then "faced toward the alcohol cases on the shelves," unzipped his pants, and began urinating.

"There were six cases of beer total that were damaged and could no longer be sold," a cop reported, adding that the beer cave incident was recorded by a store surveillance camera.
***

It warmed my heart. Hopefully it will yours as well. Tonight's Feel Good Story of The Day.
***
Three-Legged Dog Battling Cancer Rescues Baby Otter From River

A dog in Minnesota is being hailed as a hero for rescuing a baby otter in the St. Croix River over Easter weekend.
Tonight's ONT has been brought to you by the Ace of Spades Cob Dental Plan provided by the Dynamic Dental Insurance Co.
(Mystery Click? Ya never know.)

Notice: Posted with permission by the Ace Media Empire and AceCorp, LLC. Tomorrow night's ONT will be hosted by the affable Buck Throckmorton.


posted by Misanthropic Humanitarian at
09:56 PM
|
Access Comments