« Mid-Morning Art Thread
|
Main
|
DeSantis Will Strip Disney of Special Rights, Also Announces Potential Shareholder Lawsuit Against Twitter
Update: Florida Senate Votes to Strip Disney of Special Zabaitsu Self-Governing Powers »
April 20, 2022
Wednesday Morning Rant [Joe Mannix]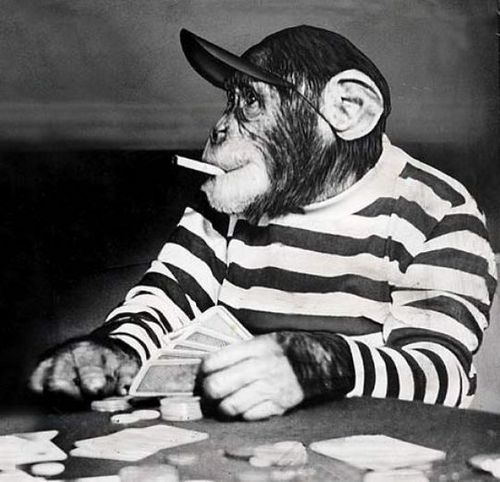 This is Not News
Since moving to a new area, I watch the morning news broadcast a couple of times a week to get the weather, see where traffic slowdowns usually happen, learn the local geography and - perhaps most important - learn how place names are pronounced. Being a "news" program, it also of course covers current events, sometimes with the appearance of neutrality and sometimes with an obvious agenda. All par for the course and what I had come to expect from local television news.
This past year is the first time I've routinely watched local news in maybe a decade, and it has changed. One big change that has really leaped out at me is the non-news story that gets slipped into the news segment. A few times week on my local affiliate, there's an advertisement masquerading as news. I've started keeping track of these and it's always the same. It's usually presented as some "human interest" kind of story, but it's also always clearly an ad. It also occurs at the same time in each broadcast.
I've seen ads masquerading as "news" or "human interest" for shows at the upcoming big theater complex, for Taco Bell and their limited edition menu items, for coffee companies, for car dealers. The list goes on. Sometimes it is out of nowhere and stands alone and sometimes they try to tie it in to a current news story along the lines of:
Thanks, Tony. Gas sure is high and going higher, which is prompting some people in our area to look for more fuel-efficient vehicles. Places like Able Baker Chevrolet want to assure you that they have an inventory of late-model fuel-efficient cars in stock.
I am not used to seeing this outside of internet newspapers and magazines, where they at least put a little sponsorship statement in unreadable fine print under their fake articles that are actually long-from ads. This is what seems to be going on with the local TV news, too, only they don't disclose that it's sponsored - and I can't imagine that these stories are not sponsored. They reek of advertising and it isn't even well hidden. This is either stealth advertising or it's such a failure of journalism and story selection that it would actually be better if they were dishonestly selling ad time without disclosing it.
When did this start? Does this happen in other places? Why do people trust anything a newstalker says when their organization does crap like this and does it so transparently?

posted by Open Blogger at
11:00 AM
|
Access Comments