« Frenz Cafe
|
Main
|
Daily Tech News 7 April 2022 »
April 06, 2022
Wednesday Overnight Open Thread (4/6/22)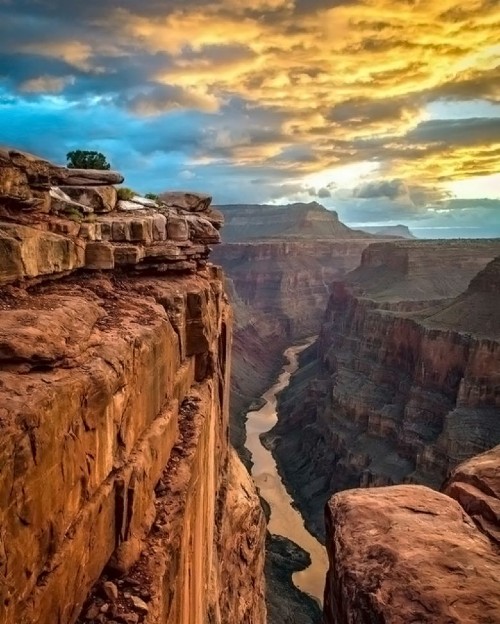 ***
The Quotes of The Day
Quote I

'After recent play inspection training we were advised not to have daffodils in play areas as all parts of the daffodil can be poisonous', St Blaise Town Council spokesperson said.
Quote II

The Overlord would never rescue "migrants" who risked life-and-limb on leaky boats made of empty plastic bottles or 55-gallon drum rafts so they could suckle on the ample American tit (as an aside, I'd fire warning shots to turn them back from these shores, and when that failed, open fire for reelz. This isn't because I "hate" immigrants; I hate lawbreakers, no matter what moral spin you try to put on it).Matthew Noto
Quote III

"Today I'm announcing my administration is extending the pause on federal student loan repayments through August 31st of 2022. I know folks were hit hard by this pandemic. And though we've come a long way in the last year, we're still recovering from the economic crisis it caused. This continued pause will help Americans breathe a little easier as we recover and rebuild from the pandemic."***President*** Joe Biden
FJB!
*
Quote IV

"This project is not only for me. I am very happy to climb Everest again. But I want to use my reputation to do some good things." Seasoned alpinist and mountain guide Marc Batard
***

Lenten services and white liberal guilt collide.
A church in Chicago reportedly announced it is "fasting from whiteness" during the season of Lent.


The First United Church of Oak Park said it will not be playing any music written by white people, according to a story published Tuesday by Fox News, citing the church's website, which was not accessible Wednesday morning.

"In our worship services throughout Lent, we will not be using any music or liturgy written or composed by white people," the church's website reads, reported Fox News. "Our music will be drawn from the African American spirituals tradition, from South African freedom songs, from Native American traditions, and many, many more."
***

Now this is the proper way to use tax dollars. It's also a good attempt to get a message across.

Texas Governor Greg Abbott has announced the state will provide charter buses to send illegal immigrants to Washington, DC.

The crisis at the United States-Mexico border has shown no signs of slowing down, and the Biden administration has done little to quell the flow of illegal immigrants into the country.
In response, Texas governor Greg Abbott has decided to bring the issue directly to those in Washington, DC.
***

Don't State Attorney Generals have enough to worry about other than the NFL? For example, I know the State of New York has many more serious crime issues than women being harrassed.

6 State Attorneys General Threaten to Investigate NFL for Allowing "Overtly Hostile" Workplace Culture for Women
The attorneys general have "grave concerns" about allegations of workplace harassment of female and minority employees
But, on the other hand, the NFL can go suck a bag of dicks.
***

Of course it's our fault and we have let Disney down.

Disney Hires Obama Aide To Stop The Boycott
Their new PR strategy: blame it all on Republicans!

Disney has found itself on the losing side of the political battle over Florida's anti-groomer bill that Governor Ron DeSantis has now signed into law — so the pro-pedophile corporation has turned to Michelle Obama's former communications director to be their top spokesman and help stop the bleeding. She was hired yesterday.
***

I'll never be forgiven........Oh hell, I'm so bummed.
(H/T Weasel)
***
If I wasn't sick and fvcking tired of winter, I might have applied for this job. Be a bummer to say "Goodbye" to you ONTers.

April 6 (UPI) -- The U.K. Antarctic Heritage Trust charity is accepting applications for positions at its Port Lockroy base located on the frigid continent that includes running a post office and monitoring penguins.
***

Good grief. Is every little set back in life going to find it in my daily ONT research?

'He cussed me out and tried to belittle me': CEO berates, fires unpaid intern during Zoom call in viral TikTok

Users were shocked yesterday when a former intern revealed a video of his ex-boss, tech CEO Lawrence Griffith, cursing him out in a viral TikTok.
2 wrongs do not make a right.
***

There has to be a nicer, kinder, gentler way to obtain bodily injury clients/plaintiffs.

A Florida personal injury attorney has been disbarred after she was accused of mowing down four people in a parking lot because of "voices" in her head, police said.

Beatrice Bijoux, 31, was charged with four counts of attempted murder after she allegedly mounted the sidewalk and struck the pedestrians outside a Fort Lauderdale grocery store back in February.

She told cops that "voices in her head had told her to kill the people," according to an arrest report obtained by the Miami Herald.

Bijoux, who was allegedly driving at about 35 mph, made no attempt to slow down during the attack, police said.

At one point, surveillance video showed her "reversing at a high rate of speed" before she allegedly tried to strike another pedestrian, according to cops.

Dewey, Cheatem & Howe, S.C. concurs with The ONT opinion.

The ONT's counsel also approves of this verdict. Not Guilty!
Judge Acquits J6 Protester in First Defeat for DOJ

D.C. District Court Judge Trevor McFadden today delivered a major blow to the Justice Department's aggressive prosecution of January 6 protesters. Following a bench trial this week for Matthew Martin, a New Mexico man charged with the most common misdemeanors related to the Capitol protest, McFadden found Martin not guilty on all counts. It is the first acquittal in a January 6 case; nearly 800 Americans have been arrested and charged, mostly on petty offenses, for their involvement in the four-hour disturbance that day.

Martin was arrested a year ago on four counts: entering and remaining in a restricted building, disorderly conduct in a restricted building, violent entry, and parading in the Capitol building. Prosecutors confirmed he was in the building for roughly 10 minutes.

He pleaded not guilty and opted for a bench trial before McFadden, a Trump appointee. Taking the stand in his own defense, Martin said he was "waved" into the building by Capitol police. According to BuzzFeed's Zoe Tillman, who is covering the in-person trials in Washington, an official for the U.S. Capitol Police testified that police "were so vastly outnumbered and couldn't stop people [and] all they could do was observe [and] try to make sure no one got hurt."
***
Many universities and colleges do not believe in "Free Speech". Now they are taking the position that you can not face your accuser.

Why is Linfield University investigating English professor Reshmi Dutt-Ballerstadt?

Today, she enters a third week as the subject of a major university inquiry — complete with an outside investigator — still awaiting an answer to that most basic question.

Linfield told Dutt-Ballerstadt it commissioned an investigation of her late last month, a few days after she poked fun at the business school on her personal social media accounts, praising English majors and emphasizing tensions between Linfield's English department and business school. Now it appears to be doubling down on ditching due process for faculty. Linfield announced via newsletter last week that all employee complaints are confidential. So confidential, it seems, that faculty accused of wrongdoing like Dutt-Ballerstadt are not allowed to know why they're even being investigated.
***

Some "How-To" books aren't worth the paper they are printed on. 'How to Murder Your Husband' author on trial for husband's death

(NewsNation) — Nancy Crampton Brophy, a 71-year-old romance novelist, has authored nearly a dozen books, but it's a blog post she wrote in 2011 titled "How to Murder Your Husband" that's now turning heads.

More than a decade after penning the post, Brophy is on trial for the murder of her 63-year-old husband.

Chef Daniel Brophy was found dead inside the Oregon Culinary Institute in 2018 as students arrived for their classes. Nearly four years after the well-known chef's shooting death, the murder trial is underway and expected to last weeks.

One key point in the trial is that Crampton Brophy's "How to Murder Your Husband" blog post has been excluded from the trial. The novelist wrote the post for a writers workshop and it has garnered loads of attention since her arrest.
***

I can't speak for you. But, I chuckled at this.

Electric vehicle charging points in a council's car parks have been hacked to show a porn website on their screens.

Isle of Wight Council has three charge points in Quay Road, Ryde, Cross Street, Cowes and Moa Place, Freshwater.

In a statement the council apologised "to anyone that may have found the inappropriate web content".

The authority said staff were due to visit the charge points "to ensure the third party web address is covered up".
***
The ONT Musical Interlude & Beer Nuts Emporium
Born on this day:6 Apr 1965
Frank Black, (born Charles Michael Kittridge Thompson IV) guitarist, singer, with American alternative rock band Pixies, who released the 1988 album Surfer Rosa. They influenced bands such as Nirvana, Radiohead, Bush, Blur and Weezer. Formed Frank Black and the Catholics in 1993, Pixies reformed in 2004. Black has released over 10 solo albums. via thisdayinmusic.com
&&&
Born on this day: 6 Apr 1937
Merle Haggard, American singer, songwriter, guitarist, and fiddler. Along with Buck Owens, Haggard and his band the Strangers helped create the Bakersfield sound, which is characterized by the twang of Fender Telecaster and the unique mix with the traditional country steel guitar sound. Haggard scored over 10 US Country No.1 albums during his career. He died on 6 April 2016 of complications from pneumonia at his home in Palo Cedro, California. via thisdayinmusic.com
***
You get what you pay for. Genius Award Winners.

A tree removal job went terribly wrong in Bellevue on Monday, sending a 140-foot Douglas fir tree crashing down into a home in the Newport Hills neighborhood.

The neighbor who owned the tree told KIRO7 he was hoping to get the tree cut down for free in exchange for the wood.

It ended with his neighbor's home getting destroyed.
***

It could have turned out to be a better Tonight's Feel Good Story of The Day.

A man police say broke into a Westminster home while out on furlough will be in court Thursday.

We told you about this story last month.

Vermont State Police say Daniel King, 40, of Westminster, broke into an occupied home at Shady Pines Park on March 14.

The homeowner shot him.
***

Tonight's ONT has been brought to you by Poor Planning.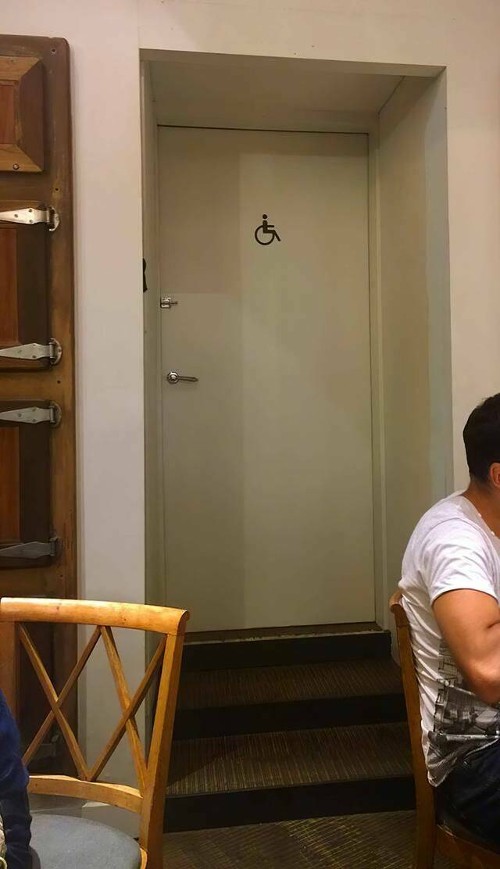 Notice: Posted begrudgingly by the Ace Media Empire and AceCorp, LLC. and the Dynamic Dental Insurance Co. Insuring Cobs and Open Bloggers since God only knows when.


posted by Misanthropic Humanitarian at
10:01 PM
|
Access Comments