« Rear Naked Poke Cafe
|
Main
|
Daily Tech News 31 March 2022 »
March 30, 2022
Wednesday Overnight Open Thread (3/30/22)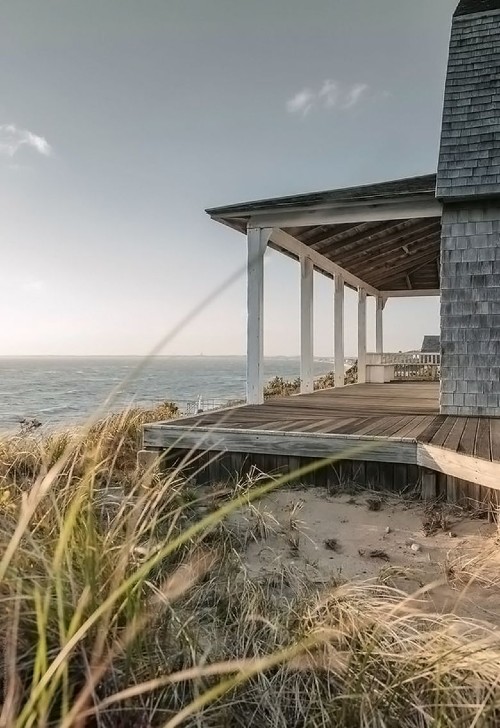 ***
The Quotes of The Day
Quote I

"The Orange County District Attorney's Office is committed to ensuring a level playing" field for business owners. By prosecuting bad actors, we are standing up for law-abiding business owners so that they can continue to remain competitive and support their families in an honest and upstanding way." District Attorney Todd Spitzer
Quote II

"This state is governed by the interests of the people of the state of Florida. It is not based on the demands of California corporate executives. They do not run this state. They do not control this state," Gov. Ron DeSantis (R-FL)
He has my full support in 2024.
Quote III

"So, look, I'm happy to celebrate success, but let's remember Elon Musk didn't make it on his own. He got huge investments from the government, from taxpayers, from those public schoolteachers and those minimum wage workers who have been paying their taxes all along to get that business up and running and help see it through rough times."Sen. Elizabeth Warren (D-MA)
Quote IV

"We started on a path to tyranny. Now, we have criminalized opinions and views that are not consistent with the narrative. You know, no longer our opinions deemed to be offensive. But now they are deemed to be criminal,"Independent MPP Randy Hillier
(H/T Orangeent)
***
The National Football League set forth new diversity and inclusion efforts for the 2022 season at its annual owners meeting, such as requiring its 32 teams to employ a "female or a member of an ethnic or racial minority" as an offensive assistant, the league said in a statement.

Candidates must have at least three years of collegiate or professional experience in coaching football. Those persons will receive a one-year contract with a salary and benefits, the organization announced

For the roles, the NFL will reimburse teams up to $200,000 in 2022 and $205,000 in 2023 from a league fund for coaches.

"In recent years, head coaches have predominantly had offensive backgrounds," the NFL said. "We believe this resolution will assist greatly in continuing to source and identify diverse candidates earlier in their career, providing pipeline depth and furthering developing the diverse offensive pipeline."

According to league data, the percentage of people of color in coaching positions increased from 35% in 2020 to 39% in 2021.

Outcome based NFL, yeah, what a product.
***

With a 2022 model MSRP starting at $43,900 one would think that all AC would be included. One would think

Audi Owner Finds Basic HVAC Function Paywalled After Pressing the Button for It

Gone is the day of the button blank—say hello to passive-aggressive infotainment messages.

It used to be that when a car was missing certain features, you'd just see a blank button in the interior. That still happens, but in case you haven't noticed, cars are becoming a lot more software-based, which means the button blanks are quietly disappearing. As one Audi driver found out, this leads to some rather interesting software messages.

A short clip of an Audi Q4 E-Tron was recently posted to the Mildly Infuriating subreddit where it received well over 110,000 upvotes and nearly 6,000 comments at the time of writing. The owner of the vehicle had decided not to purchase Audi's tri-zone climate control, yet still received a "Sync" button in their brand new battery-powered SUV. And yes, pressing it did do something—but not what they expected.
***
Interesting science news. Carbon-coated nickel enables fuel cell free of precious metals

ITHACA, N.Y. - A nitrogen doped carbon-coated nickel anode can catalyze an essential reaction in hydrogen fuel cells at a fraction of the cost of the precious metals currently used, Cornell University researchers have found.

The new discovery could accelerate the widespread use of hydrogen fuel cells, which hold great promise as efficient, clean energy sources for vehicles and other applications.

It's one of a string of discoveries for the Héctor D. Abruña lab in their ongoing search for active, inexpensive, durable catalysts for use in alkaline fuel cells.

"This finding makes progress toward using efficient, clean hydrogen fuel cells in place of fossil fuels," said Abruña, professor in the department of chemistry and chemical biology at Cornell University.

The results published March 21 in "A Completely Precious-Metal-Free Alkaline Fuel Cell With Enhanced Performance Using a Carbon-Coated Nickel Anode," in the Proceedings of the National Academy of Sciences.

Expensive precious metals, such as platinum, are currently required in hydrogen fuel cells to efficiently catalyze the reactions they employ to produce electricity. Although alkaline polymer electrolyte membrane fuel cells (APEMFCs) enable the use nonprecious metal electrocatalysts, they lack the necessary performance and durability to replace precious metal-based systems.

A fuel cell produces electricity through the hydrogen oxidation reaction (HOR) and an oxygen reduction reaction (OOR). Platinum, in particular, is a model catalyst for both reactions because it catalyzes them efficiently, and is durable in the acidic environment of a PEM fuel cell, Abruña said.
***
Will we ever learn how many people were sentenced to death by former NY Governor Cuomo? Maybe someday.

28 March 2022: NY Nursing Home Case Involving COVID Death Will Move Forward

Nursing home case involving COVID death will move forward
This report is from 21 March 2022. This is the first lawsuit we've seen involving a nursing home resident who became infected and died from COVID-19 during the period Andrew M. Cuomo's deadly 25 March 2020 directive was in effect.
***

Contracts? What are they good for? Per musician Eric Church, asswipe.

On Saturday, the North Carolina Tar Heels are slated to take on their rival Duke in the Final Four, in what could be the final game of Coach Mike Krzyzewski's career — and at least one diehard Carolina fan isn't letting the fact that he had a prior engagement stop him from watching.

Country singer Eric Church was scheduled to play to a sold-out crowd on Saturday night at the AT&T Center in San Antonio, Texas, but on Tuesday the musician announced he was scrapping the show — the only San Antonio stop on his current tour — so he can watch the Final Four game in New Orleans with his family.

"As a lifelong Carolina basketball fan, I've watched Carolina and Duke battle over the years," Church said in a statement addressed to his fans, whom he lovingly refers to as "the Church Choir." "But to have them matchup in the Final Four for the first time in the history of the NCAA Tournament is any sports enthusiast's dream."
I hope Kansas isn't planning on doing anything like that this upcoming Saturday.
***
More on Gov. DeSantis calling out the hypocritical Disney.

DeSantis stated, "[Y]ou've got to wonder, like, why is the hill to die on to have transgenderism injected into kindergarten classrooms, or woke gender ideology injected into second-grade classrooms? Why is that the hill to die on? Meanwhile, if we had done a bill that prohibited talking about the abuse of Uyghurs in China, Disney would've supported that legislation. Because they don't want to say a word about that. So, it's just an odd manifestation of their corporate values that they actually do Disney cruises, Tucker, to the nation of Dominica, which criminalizes homosexuality. So, they're fine doing that and lining their pockets. They're fine lining their pockets from the C.C.P. and all the atrocities that go on there, but it's those kindergartners in Florida that they really want to have transgenderism as part of their core curriculum in school."
***

Our friend and fellow Cob Buck Throckmorton had an excellent Rant earlier this week about GOP Senators. We are tired of the mantra, If we only had one more Senator. What we need is a complete sweeping of the existing GOP roster.
Something wonderful happened in our nation's Capitol this week.

For the first time in a very long time Arizona's Sen. Kyrsten Sinema was made … irrelevant.

That big wind blowing through Phoenix earlier this week was probably the tail end of a giant sigh of relief by Democrats in the U.S. Senate.

About a week ago, Sen. Joe Manchin announced that he would support President Joe Biden's nominee to the Supreme Court, Judge Ketanji Brown Jackson.

I know it's early and it's a poll. However, maybe just maybe the voters of Alaska will start the GOP cleanup.

According to a new poll, that was distributed by Breitbart News, former Alaska Department of Administration commissioner Kelly Tshibaka is leading incumbent Senator Lisa Murkowski in the state's U.S. Senate race. Murkowski has had numerous votes that have angered the GOP base, including her refusal to confirm Judge Brett Kavanaugh and her "yes" vote on a Democrat plan to federalize elections that are currently state run.
The poll, which was conducted the way Alaska's new ranked-choice voting system will hold its election, found that Tshibaka would emerge as the only candidate with a shot to get over 50 percent in a four-way field in November. Conducted from March 14 to March 16, the survey of 500 likely voters in Alaska's November general election found Tshibaka in the first round with a huge lead of more than double digits over Murkowski. "On that first choice on the ballot, Tshibaka comes in with 45.4 percent and Murkowski at just 28.7 percent—with a generic Democrat close behind Murkowski and a libertarian candidate in fourth place," Breitbart wrote. The poll had a margin of error of 4.21 percent
***

I like flannel shirts. I like quilted flannel coats. I like flannel pjs. I like money. I don't like the Balenciaga wanna-be flannel shirt or its cost.

When it comes to getting the most out of your clothes, looking for multifunctional items that'll see you through many seasons to come is a good bet.

A decent flannel shirt usually falls under this remit, able to be worn as a light jacket, top, or tied around your waist – that is if it's not this Balenciaga offering.

At £825, the Men's Knotted Shirt is certainly an investment piece. Yet its name belies its usage, as you can't actually wear it as a shirt at all.

The piece – which was first shown as part of Balenciaga's SS22 Red Carpet collection – is designed to be worn around the waist, kind of like you'd do with a regular shirt when it's warm outside.
Call me cheap and/or practical.
***

Investigative journalist John Solomon will not be invited to many "Holiday" parties this December.

Corporate media knives are out for investigative reporter John Solomon after his recent interview with former President Donald Trump went viral.

In multiple articles about the interview, news outlets like Business Insider, Politico, and the Week belittled the award-winning journalist, describing him as "discredited" "disowned," and "far-right."

Solomon has reported for the Associated Press, the Washington Post, the Washington Times, and the Hill, among others news outlets.

Throughout his interview with Solomon and reporter Amanda Head—which was posted Tuesday by Solomon's Just the News on the Real America's Voice network—Trump laid out his plan to reverse Biden's destructive agenda.
***
The ONT Musical Interlude & Disappointment Emporium
Born on this day: March 30, 1945 - Eric Clapton

Eric Clapton guitarist, singer, songwriter who has been a member of The Roosters, Casey Jones and the Engineers, John Mayall's Bluesbreakers, Yardbirds and Cream who had the 1967 UK No.11 single 'I Feel Free'. He was a member of Blind Faith, and later formed Derek and the Dominoes who had the 1972 UK No.7 single 'Layla'. As a solo artist Clapton scored the 1974 US No.1 single 'I Shot The Sheriff' and the 1992 UK No.5 & US No.25 single 'Tears in Heaven'. via thisdayinmusic.com
&&&
On this day: March 30, 2020 - Bill Withers
American soul singer Bill Withers died from heart complications aged 81. His hits include 'Just The Two Of Us', 'Lovely Day' and 'Use Me'. On 'Lovely Day', he set the record for the longest sustained note on a US chart hit, holding a high E for 18 seconds. His ballad 'Ain't No Sunshine', earned him his first Grammy award. via thisdayinmusic.com
&&&
***

Gun safety rules? What gun safety rules? Genius Award Winner.

A man at an upscale Galleria-area hotel was hospitalized early Saturday after he accidentally shot himself in the testicles, police said.

Police and paramedics responded to the shooting at the St. Regis Houston hotel around 11:30 p.m. Friday. Police said the man was either unpacking a gun or pulling it from his pants when it went off.

Police described the victim as a young man but didn't have information on his age. Paramedics took him to a hospital, where he was listed in serious but stable condition.
***
But do they know how to clean fish? Tonight's Feel Good Story of The Day.
Alexis Virgillito and Taylor Bacot are now record holders in the bass fishing books after sealing the Louisiana state championship.
A combo of firsts have helped two female anglers gain the spotlight for their performance on the Louisiana high school fishing stage, not to mention the U.S. competitive fishing community as a whole.

Alexis Virgillito and Taylor Bacot, competing for the Parkway High School Fishing Team out of Bossier City, became the first all-girl team to win a high school fishing state championship. They were also the first all-girls team to win the North Louisiana High School Fishing League tournament, and the first all-girl team to win a TBF (Bass Federation) event in the country.
***
Tonight's ONT has been brought to you by Road Warriors.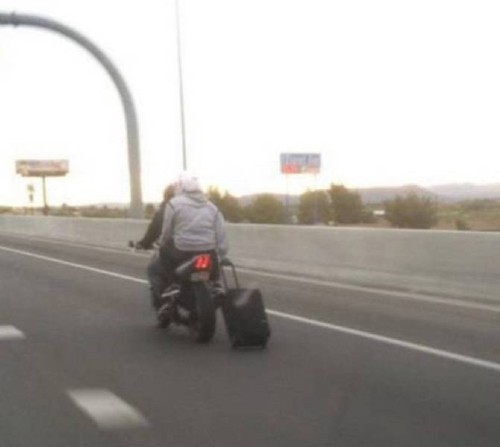 Notice: Posted with permission by the Ace Media Empire and AceCorp, LLC. ONT Tips, stories, loose change, drink tokens and burner phones to petmorons at gmail dot com. Complaints, pissing, moaning and general disillusionment to a caring organization.

posted by Misanthropic Humanitarian at
09:56 PM
|
Access Comments