« Chris Wallace Whines to the NYT About Tucker Carlson
|
Main
|
Ron DeSantis Signs Anti-Groomer Bill Into Law
Fourth Grade Teacher/Groomer In Austin Claims That Twenty Out of Thirty-Two Students Have "Come Out" to Her, Thanks to Her Grooming Efforts »
March 28, 2022
Flashback: Will Smith, The Ultimate Simp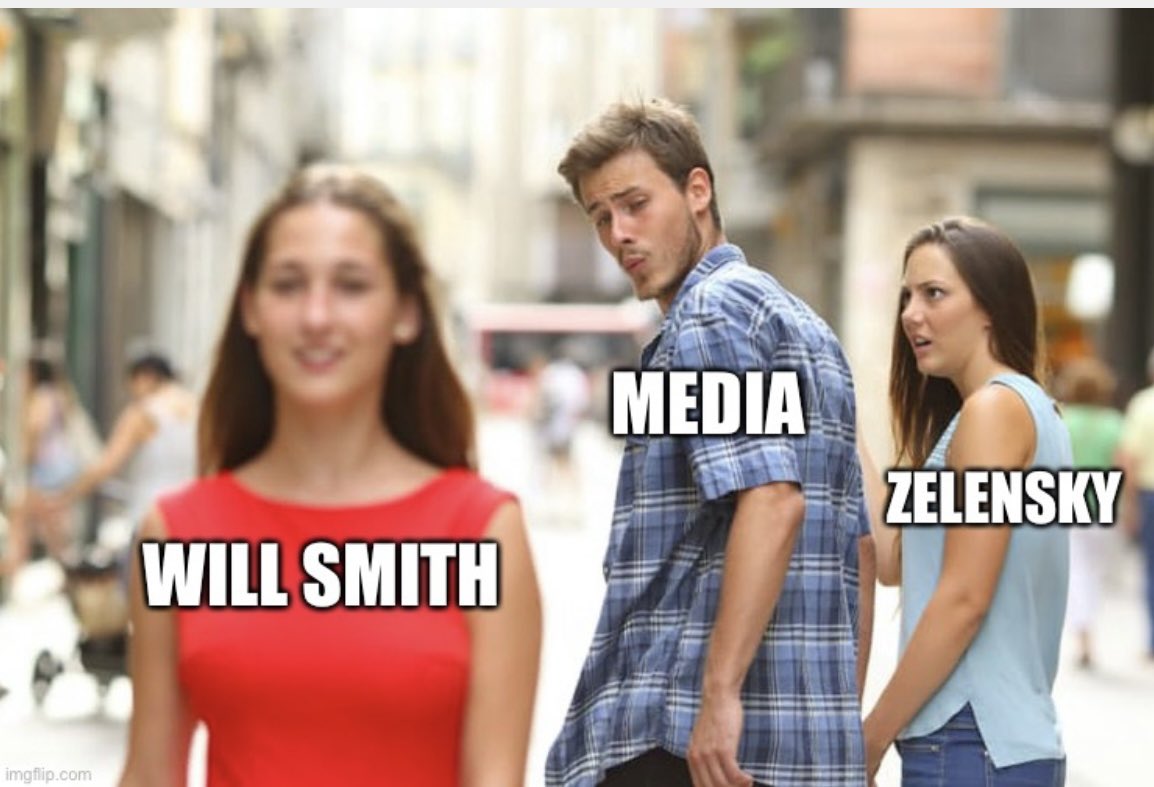 My theory is that Will Smith smacked Chris Rock not just because of the joke about his "wife" being bald, but to stop Rock from continuing with any other jokes.
Like joking that his wife not only cvcked him, but then demanded he appear on her stupid FaceBook show "Red Table Talk" and listen to her talk about cvcking him.
During an episode of Jada Pinkett Smith's "Red Table Talk" last week, the actress had on husband Will Smith to discuss an affair she had years ago with 27-year-old singer August Alsina.

According to the duo, they were going through a rough time and split up "amicably," though still legally married. Pinkett Smith started a friendship with Alsina that turned into an "entanglement," which the actress later classified as a "relationship" when pressed by Smith.

The "Bad Boys" actor was in the know about the affair, the couple discussed. "There's never been secrets," Pinkett Smith said.

However, Smith did not give "permission," since, argued Pinkett Smith, "the only person who could give permission in this particular circumstance was myself."

Smith agreed.

"It was a relationship," Pinkett Smith admitted, adding, "I was in a lot of pain, and I was very broken."

"I just wanted to feel good," she explained. "And it was a real joy to help heal somebody."

Pinkett Smith said she felt she was trying to heal her own childhood trauma but trying to fix others in need like Alsina.

Smith was visibly uncomfortable during portions of the "Red Table Talk" discussion, at one point comparing himself to a politician's wife at a presser as the husband discloses his "transgressions," a term Pinkett Smith objected to.

"I'm gonna get you back," Smith joked during one awkward exchange.

"I think you've already done that," Pinkett Smith said.

"Yea, probably true," he answered, emphasizing that getting back at Pinkett Smith was important to him.

Smith also added that it was "a miracle" he talked to her after the affair.

The week before the discussion, Alsina told "The Breakfast Club" about the affair and Smith allegedly sanctioning the relations.

"I actually sat down with Will and had a conversation due to the transformation from their marriage to life partnership ... he gave me his blessing," Alsina told host Angela Yee, according to Page Six.
Of course, Smith might be giving her a pass because of his own transgressions. He was rumored to be having an affair with Margot Robbie, and there are other rumors that he's not necessarily fully interested in women.
I don't get Will Smith putting up with this. The affair is one thing, especially if the affair was a vengeance move for Smith's own infidelities.
But the public humiliation?

More at the Daily Wire, including a link to this really awkward talk that Pinkett Smith insists on having in front of the entire public.
Ryan Long and Danny Polushuk talked about this last year.

posted by Ace at
01:34 PM
|
Access Comments