« Mare de Mer Cafe
|
Main
|
Video Embed Test 3/20/2022 »
March 18, 2022
This ONT Thinks Too Much; Such ONTs Are Dangerous
Time for the weekly Moron madness of memes!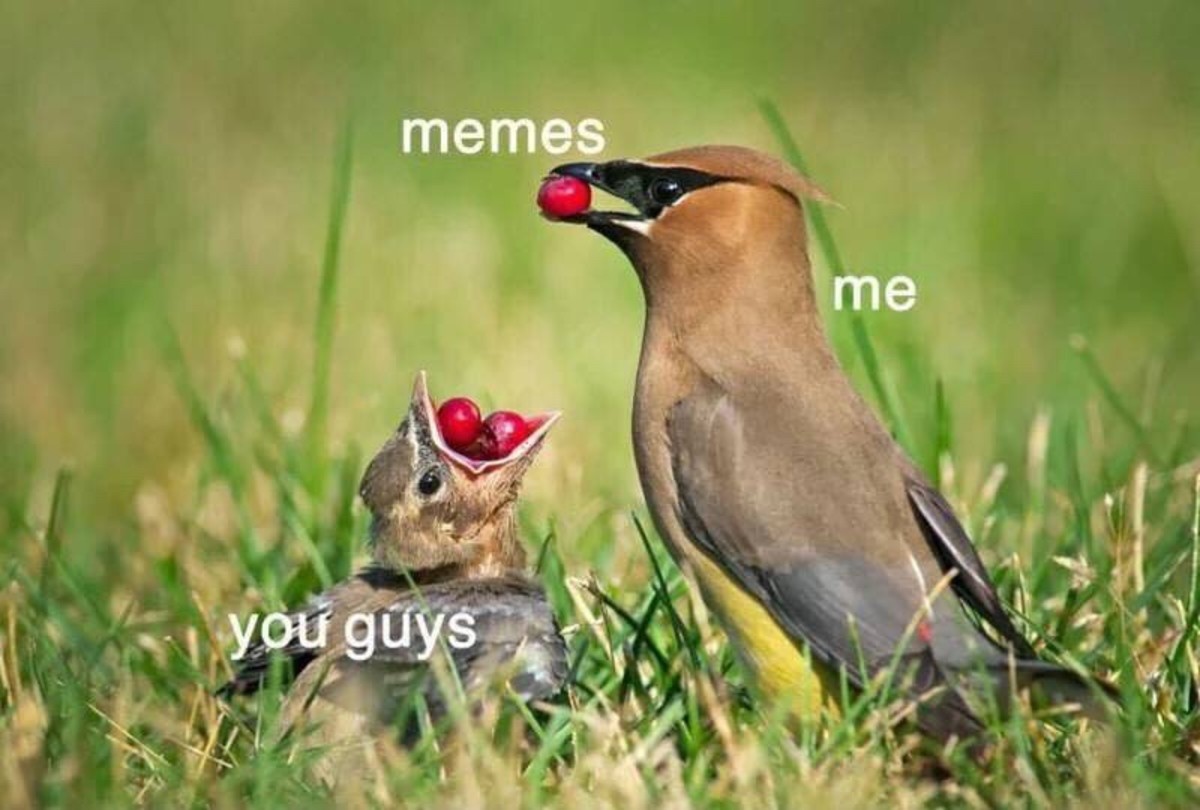 The truth is out there


Progs are striving to eliminate "systematic racism" in corporate logos, which means we're left with....just the white guy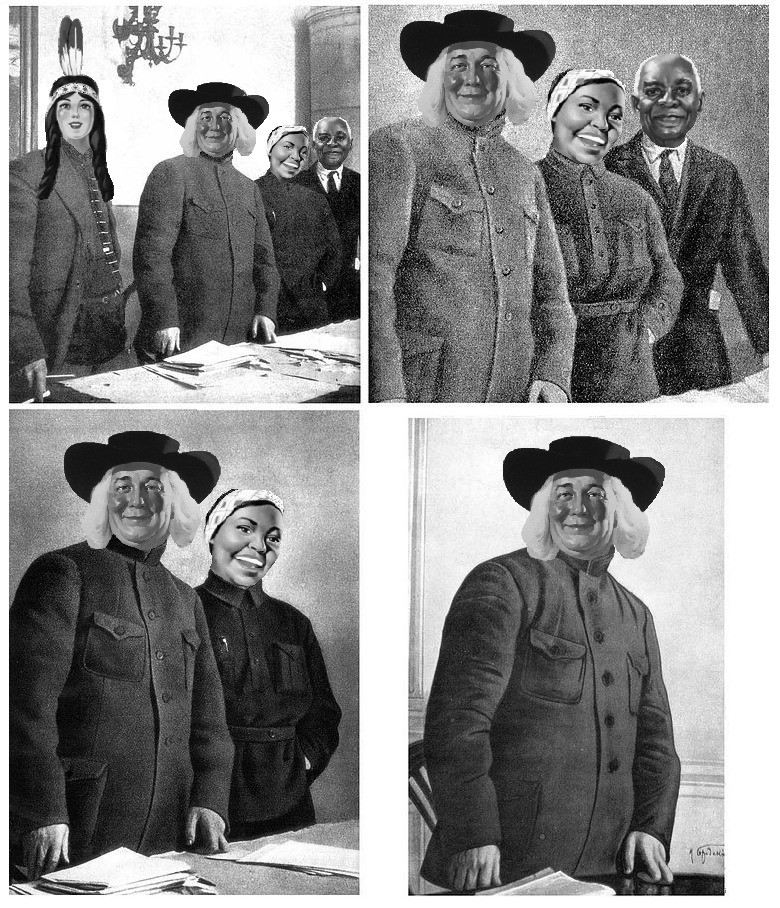 I liked him better when he was drunk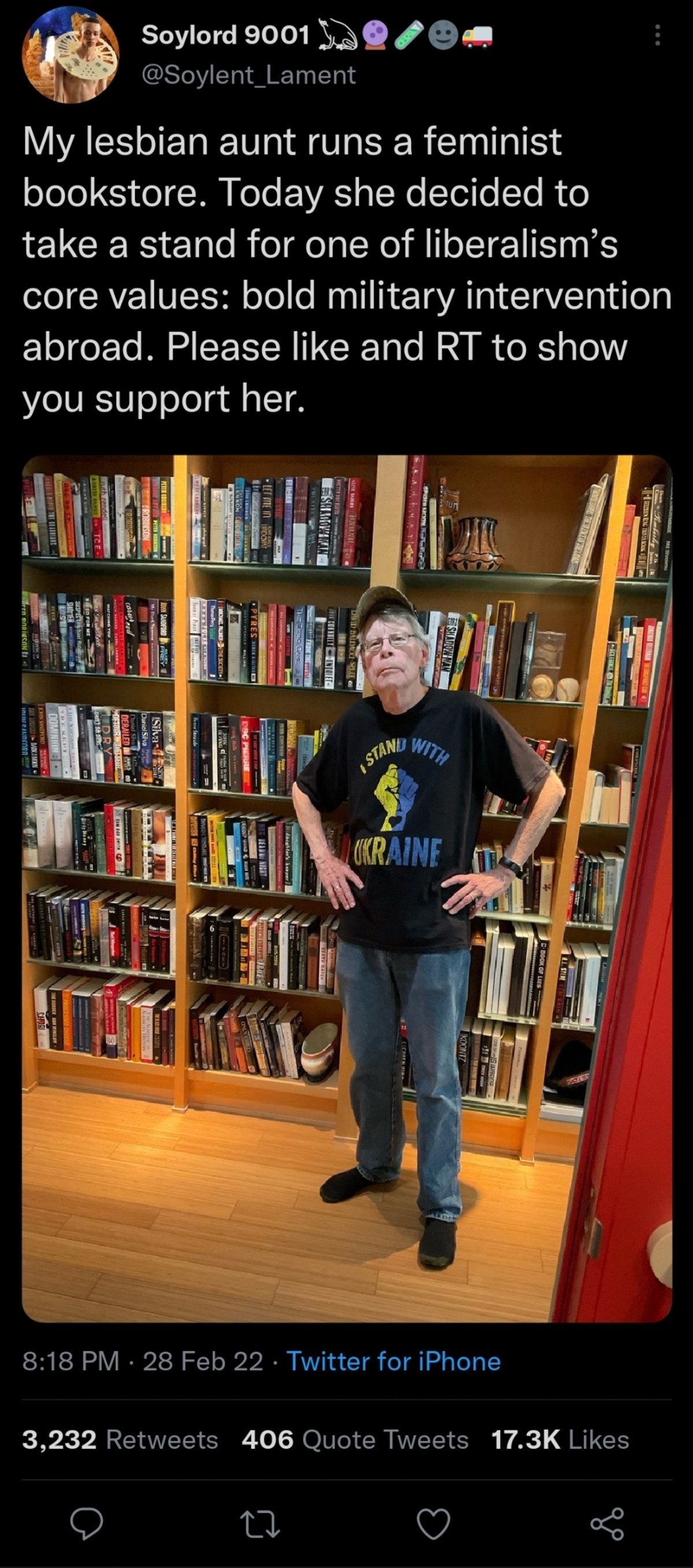 Virtue signal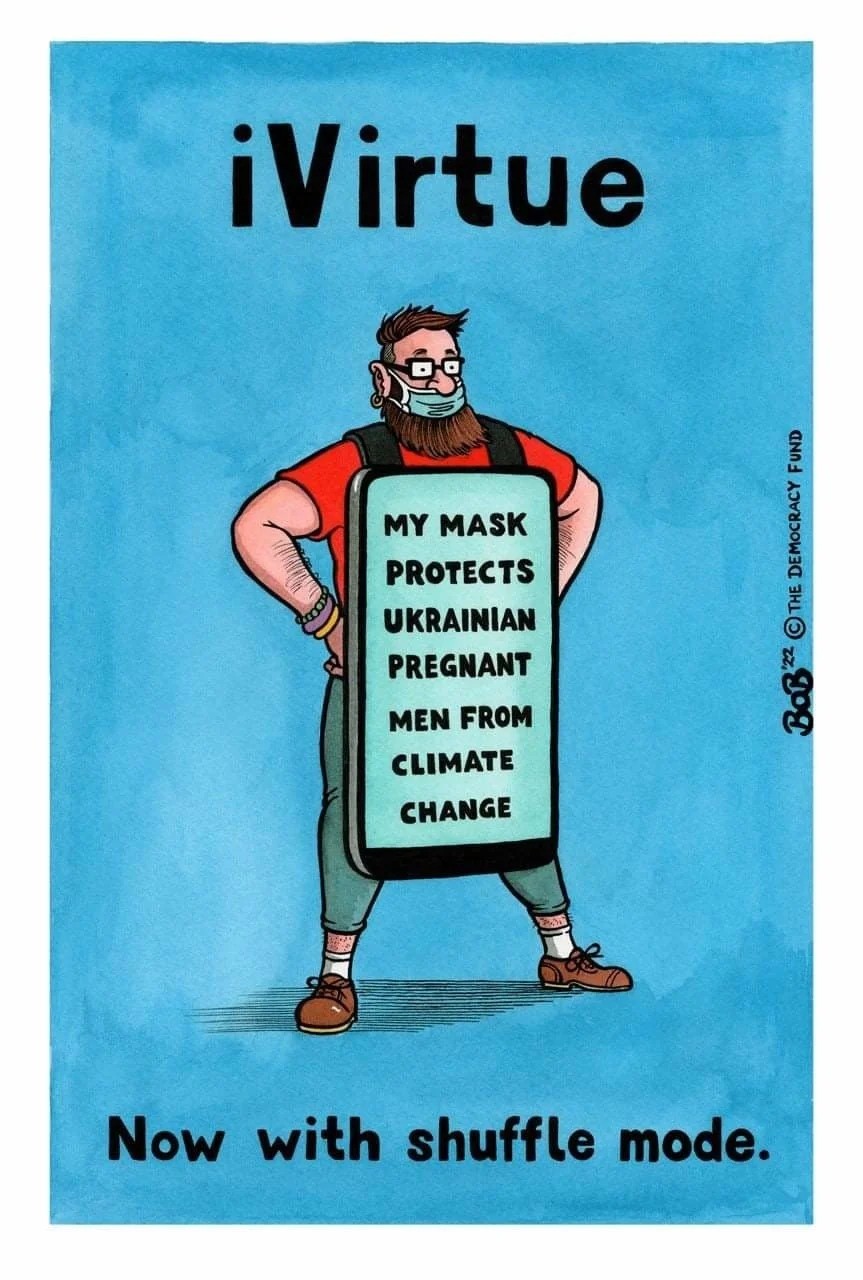 New video game just dropped


Tonight's quiz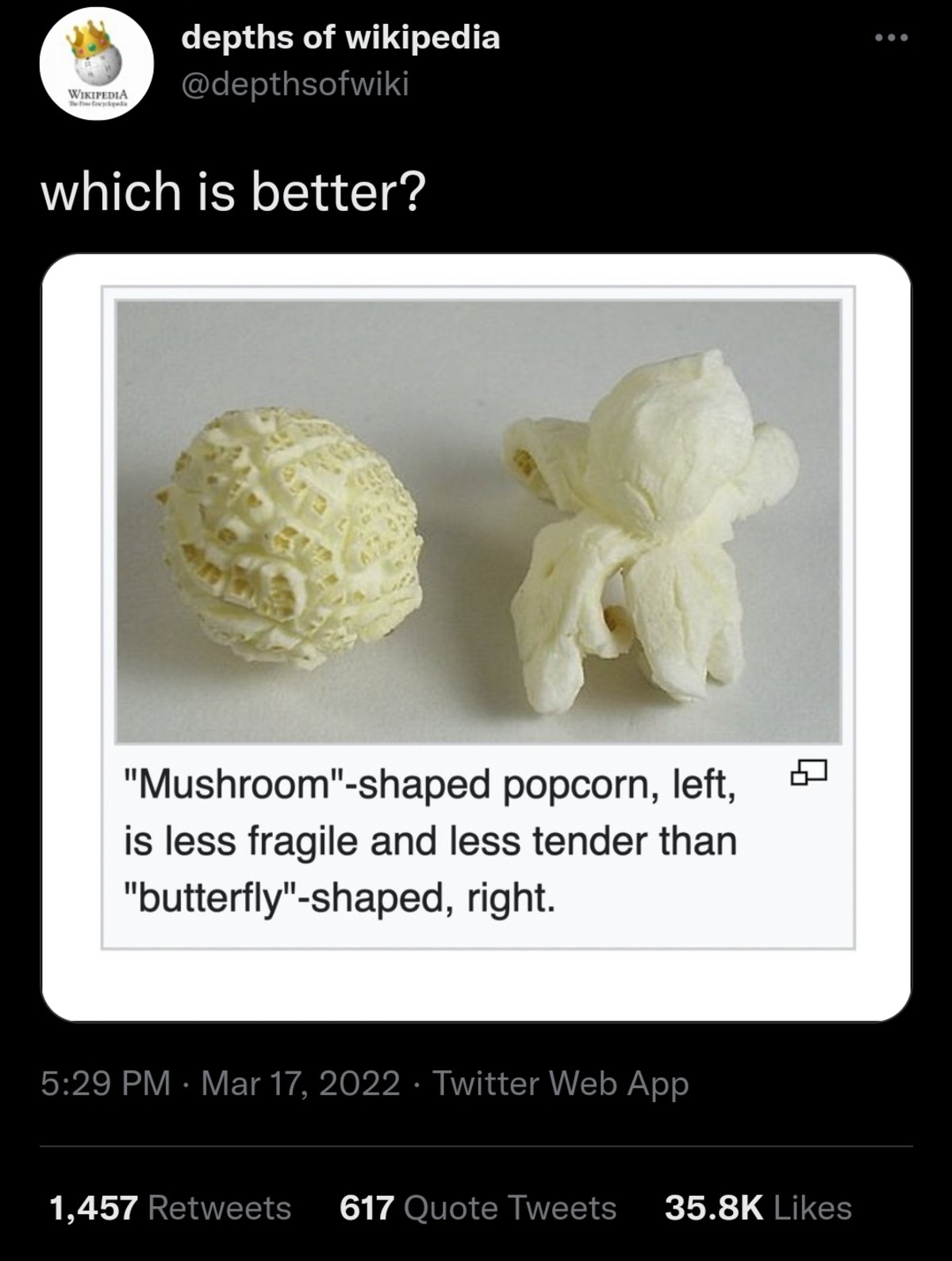 I prefer the mushroom type, and I think the other should be called octopus popcorn
Slow Draw McGraw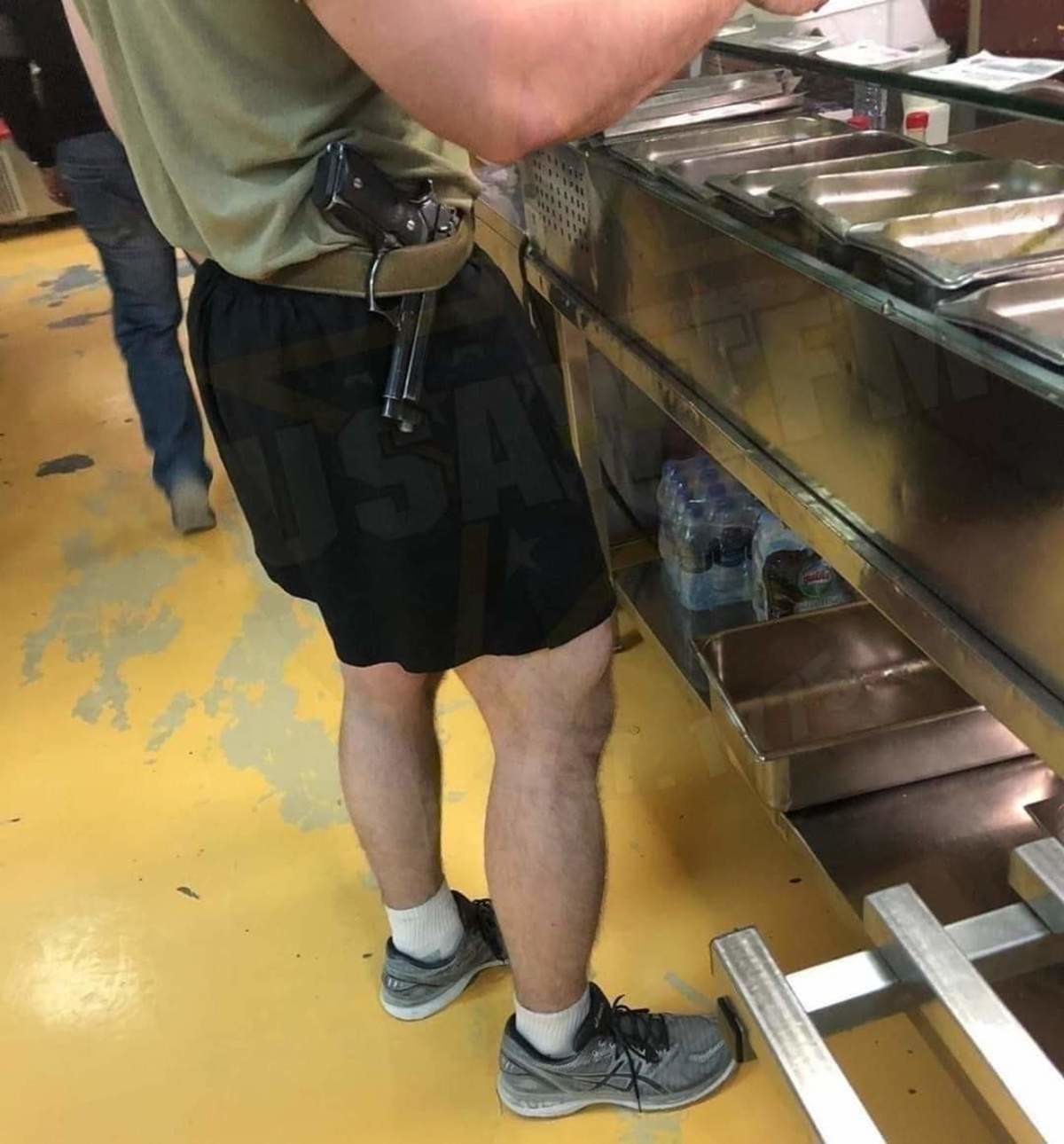 Ukraine update: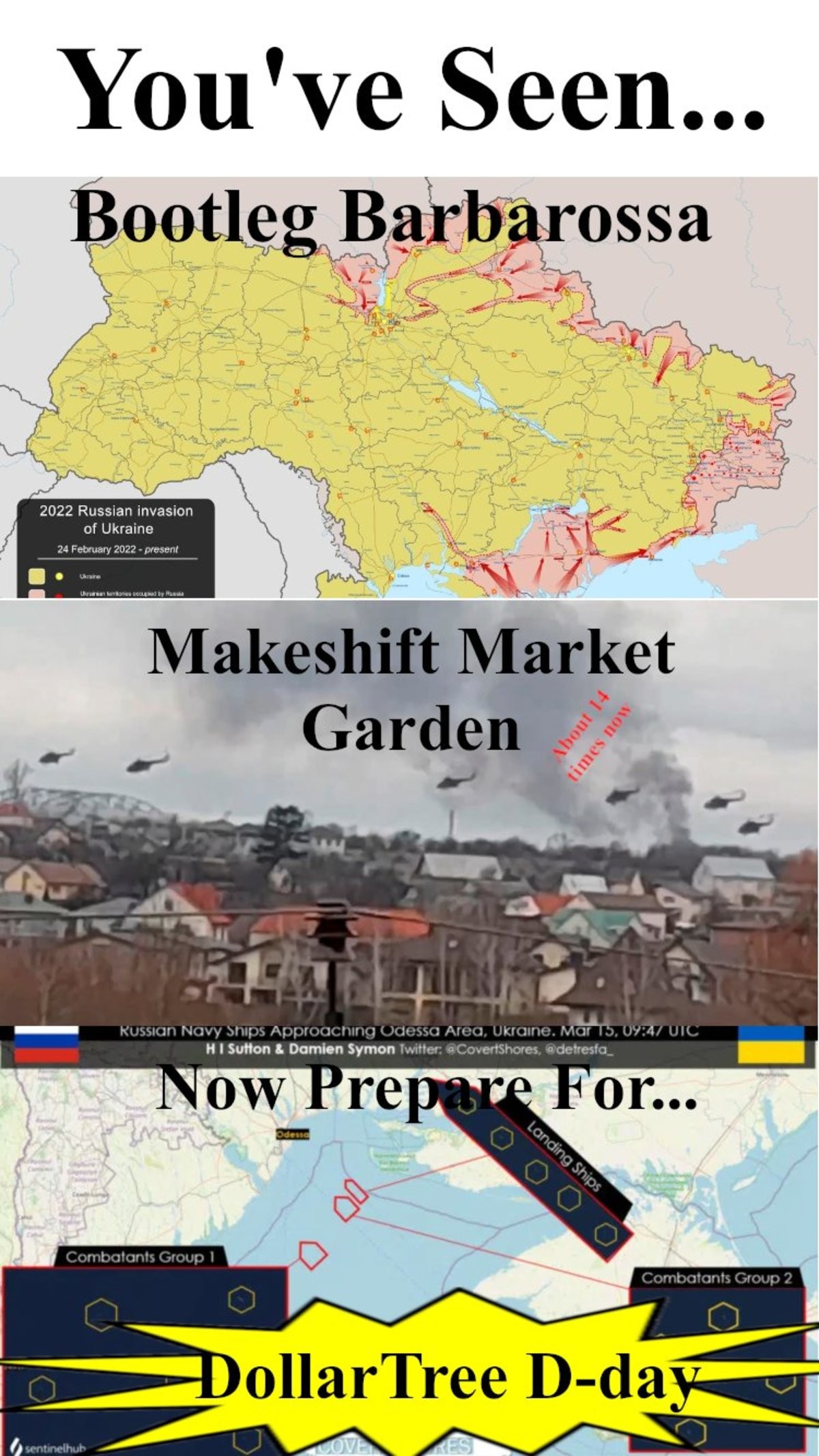 Only latchkey kids will survive the collapse of civilization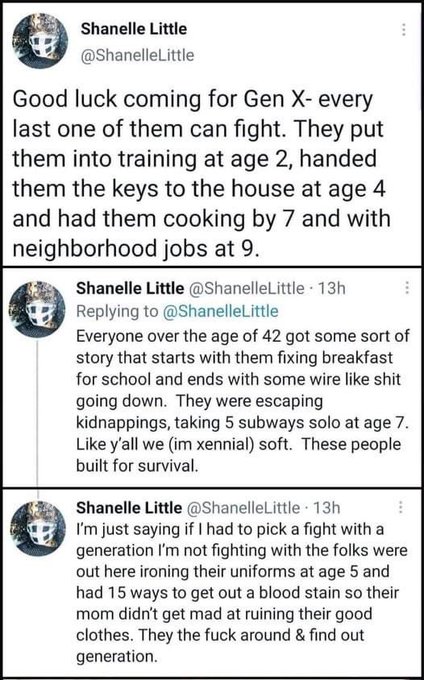 Fido Friday: Dancing queen edition


The Church isn't what it used to be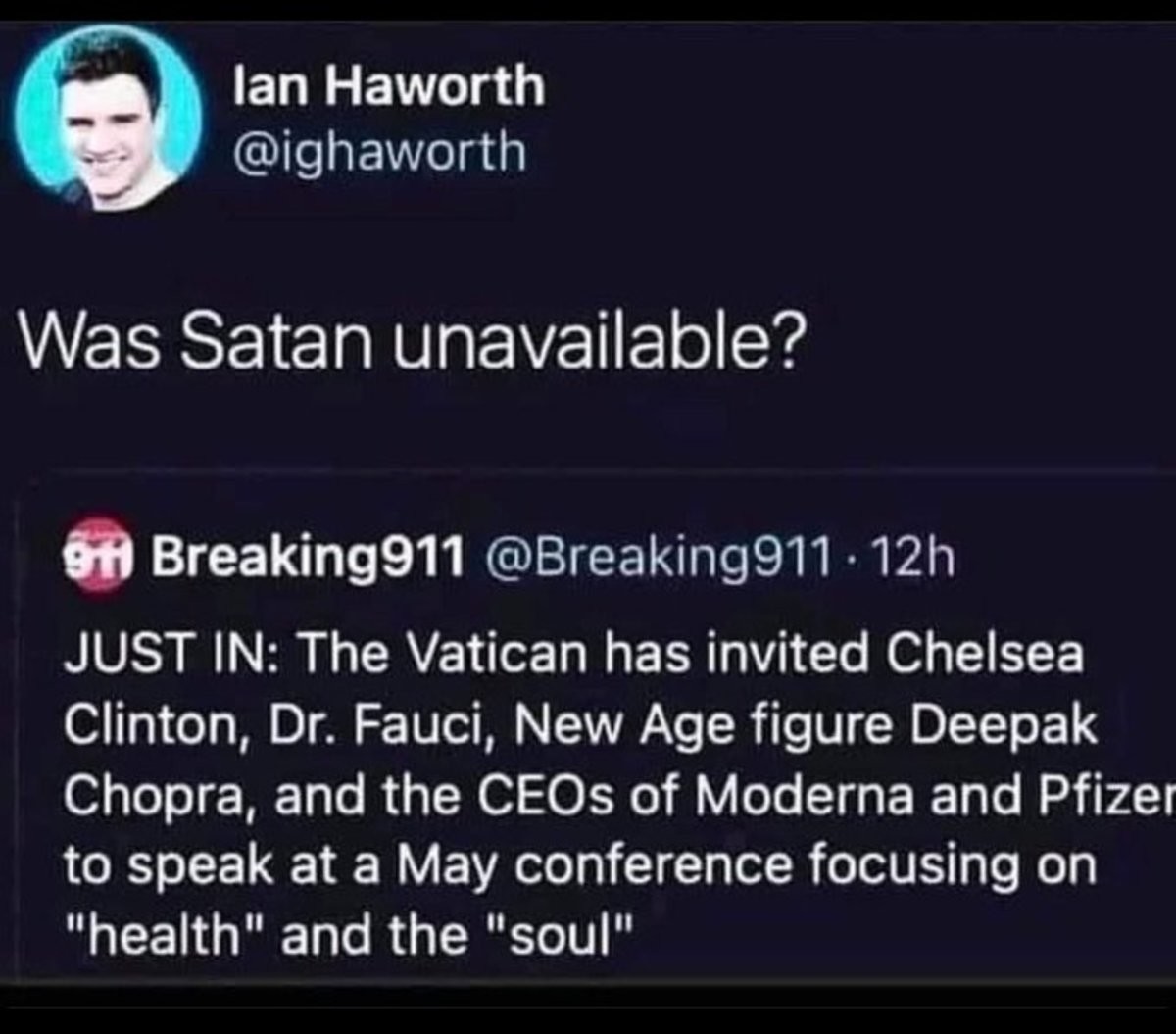 Musical interlude

The whole thing is here.
Harsh truth of the spread of viruses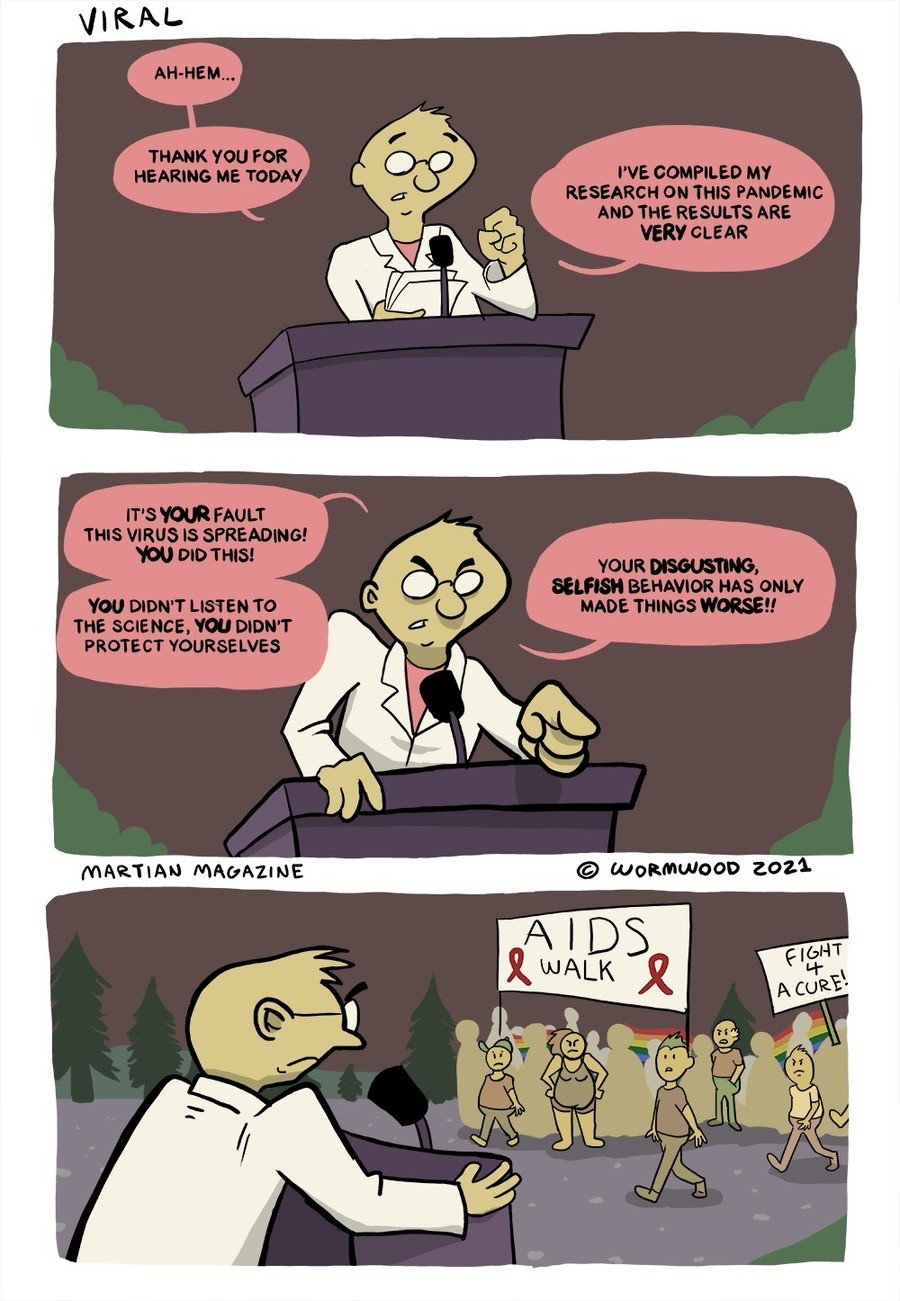 Zuby is based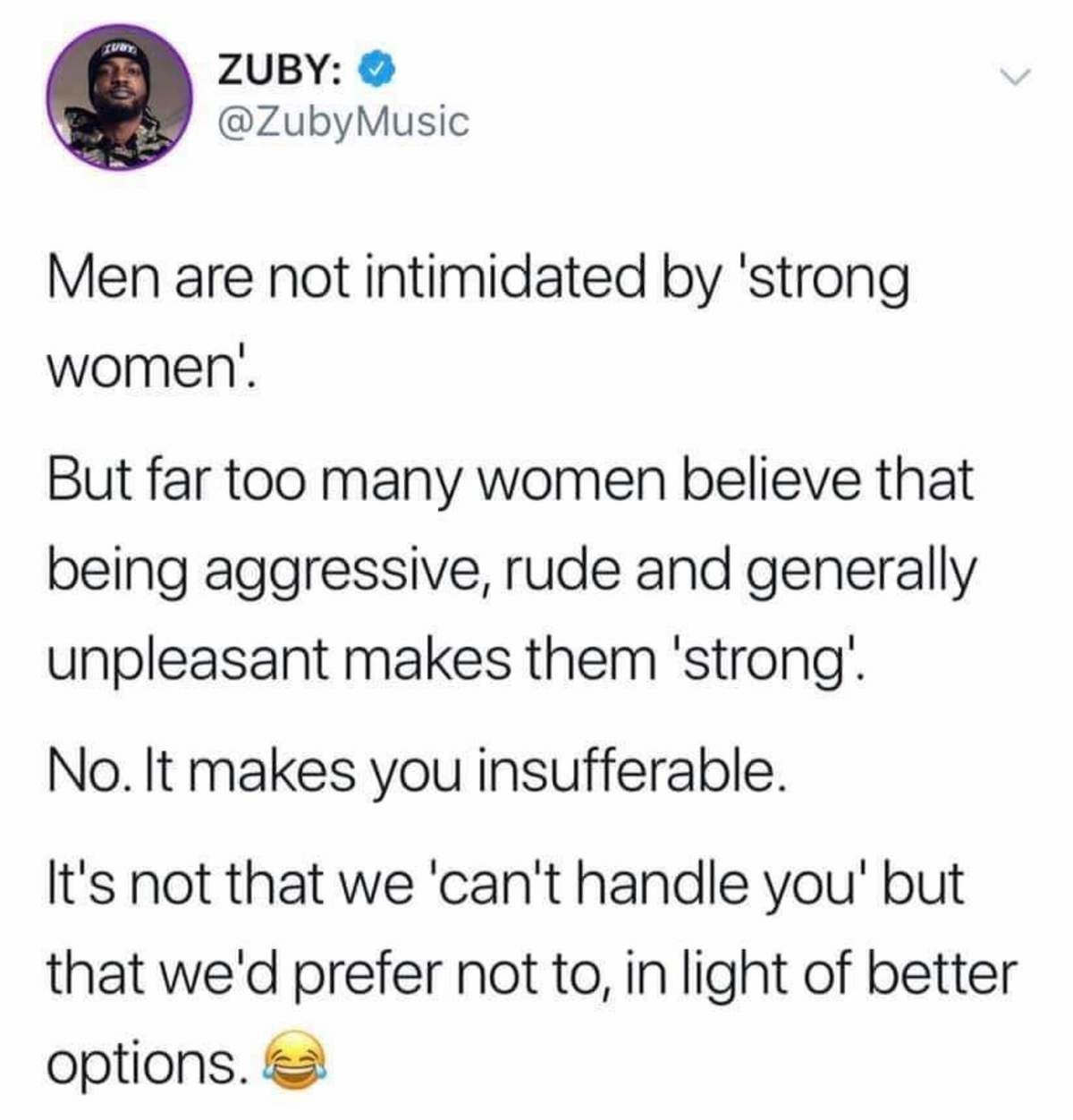 Question for the ladies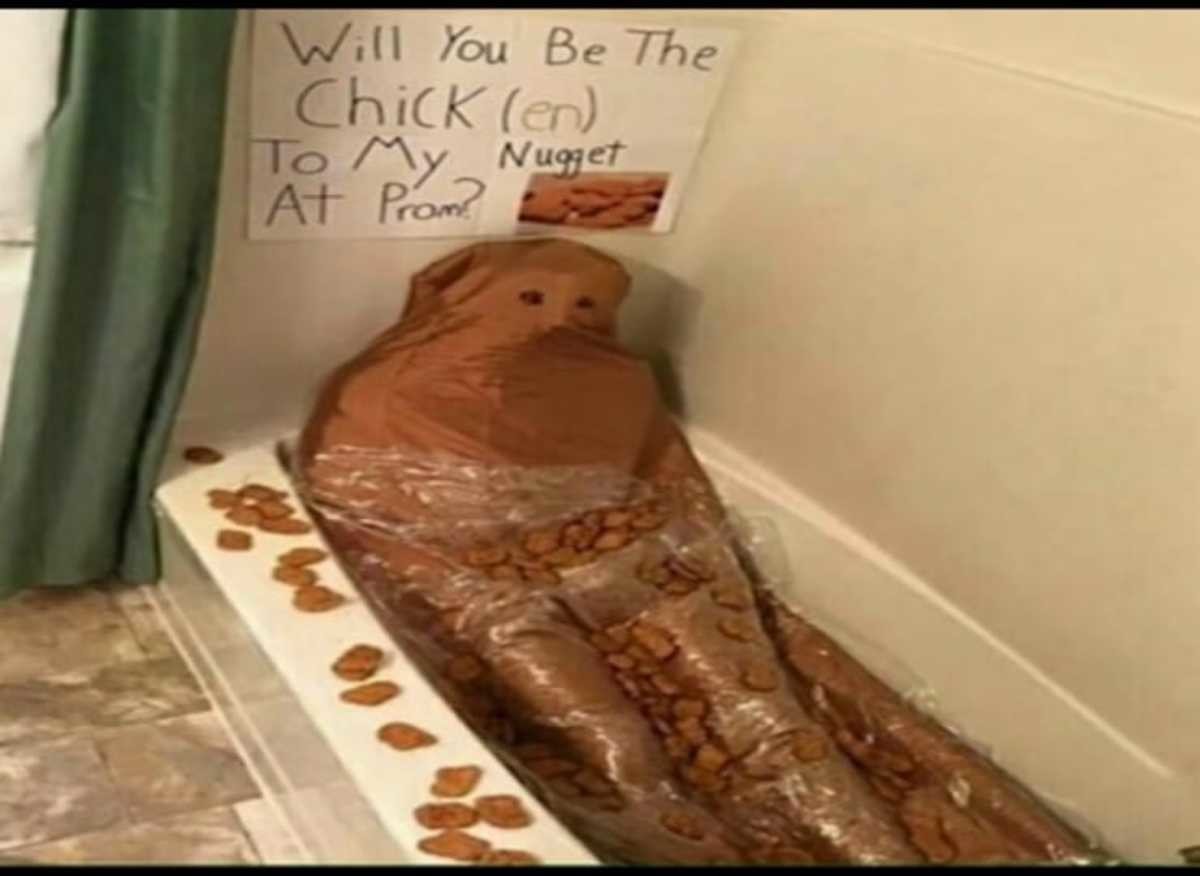 It's an unusual and inventive approach. Would you go to the prom with him?
Craft project


This artist takes comissions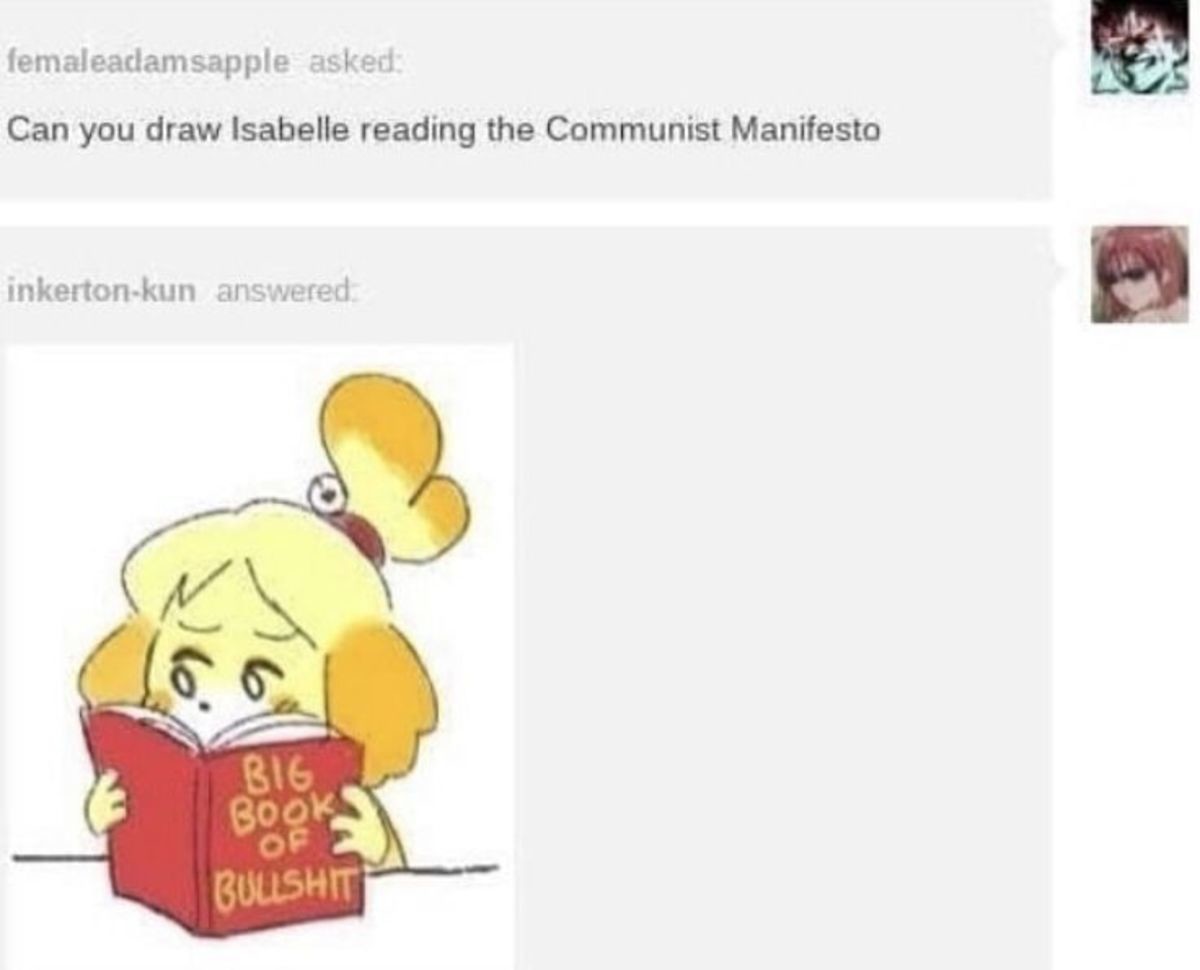 Fun fact of the day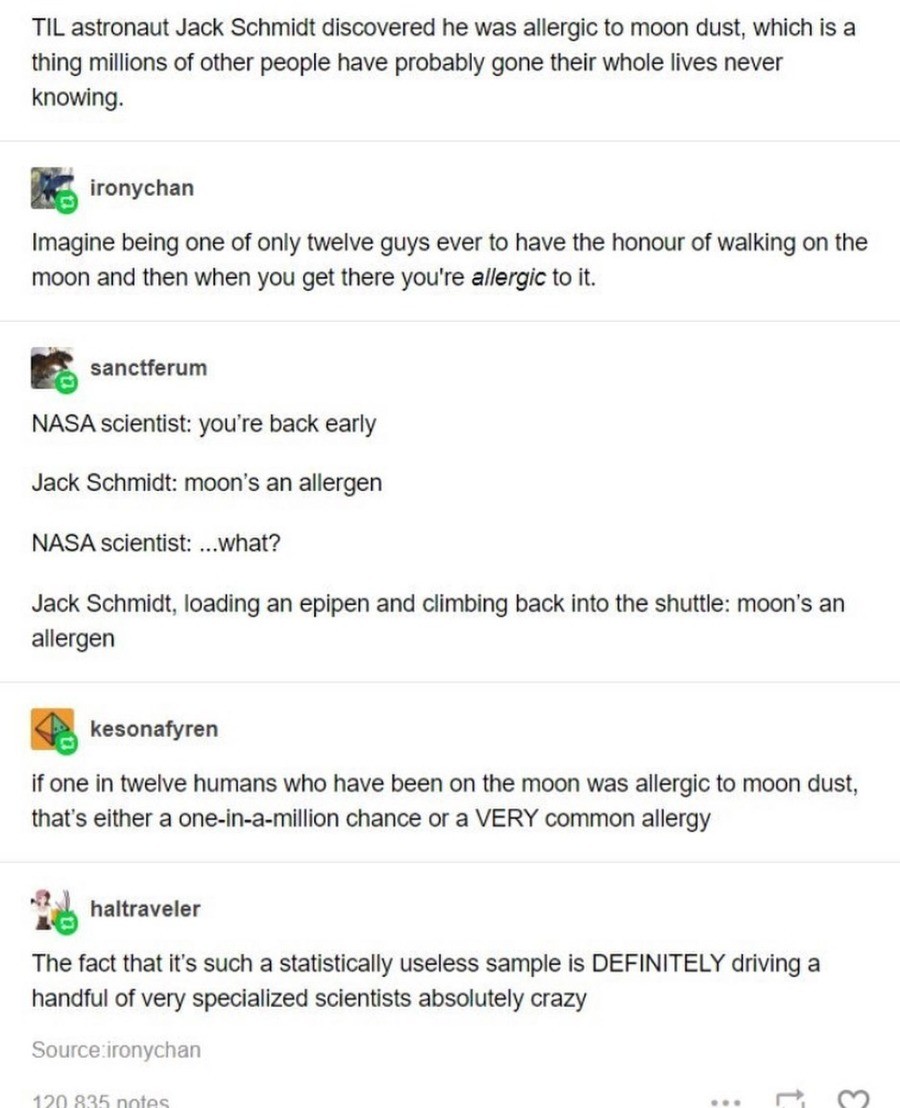 C*cked


Tonight's ONT has been brought to you by nostalgia: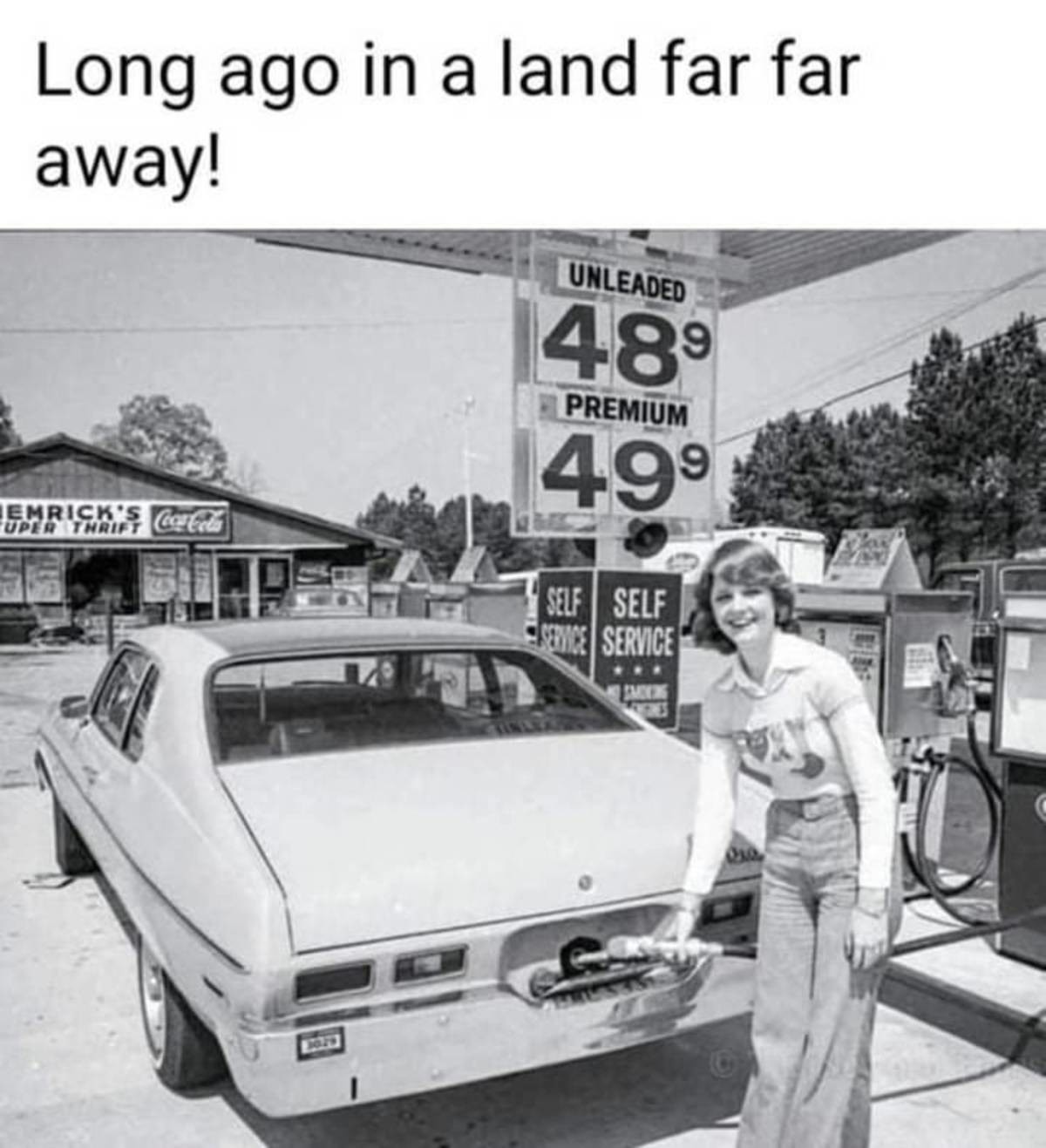 posted by WeirdDave at
09:52 PM
|
Access Comments