« Oh Good! Another Pretend Republican Lashes Out At A Religious Conservative
|
Main
|
Journey to the Center of the Libs of TikTok »
March 18, 2022
I Wave My Wand and Shout, "Desicata!"
Emma Watson attacks JK Rowling.
She was introduced with the line, "They call her a feminist, but she's really a witch."
So she made a joke about it. She said "I'm here for all the witches."
Which was cute.
But then she mouthed the words "Bar one." Meaning, except for JK Rowling.
The woman who gave this "feminist" her brief, and yet still undeserved, career.

Leftwing hatred isn't good for the skin, as this photo of Emma Watson signing a signature for someone shows.
When the light's not perfect and the make-up is coming off, she's a real tough drink of water to get down, man.
She was never a head-turner but man. That is what I call RUINT.
Is she even 30 yet?! Answer: Yes, she's 32.
Can't take it away from her, though: She was a star of not one but two of the most beloved cinematic fantasy series in history.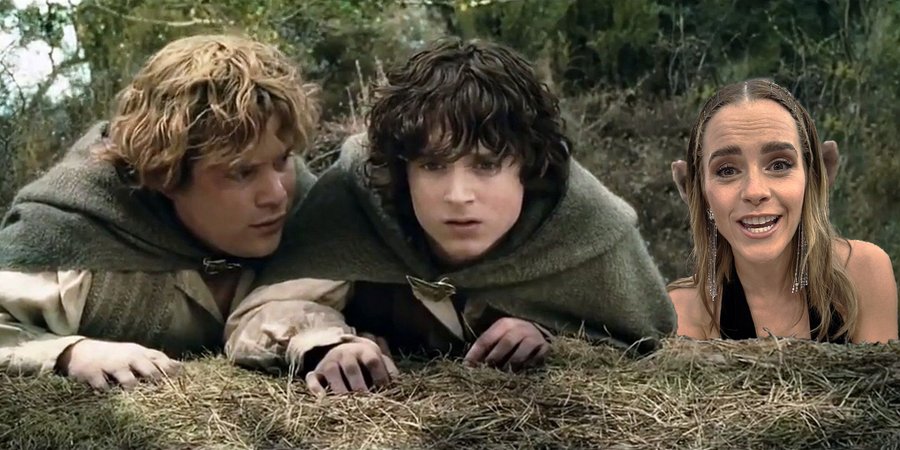 Viva Frei @thevivafrei

There is absolutely nothing wrong with that Emma Watson photo. And even if you think it is unflattering and/or makes her look old, grow up and don't make fun of people what they look like.
Gonna have to go ahead and, uhh, disagree with you there, Viva. People need to know that certain lifestyle choices and mental health choices are unhealthy.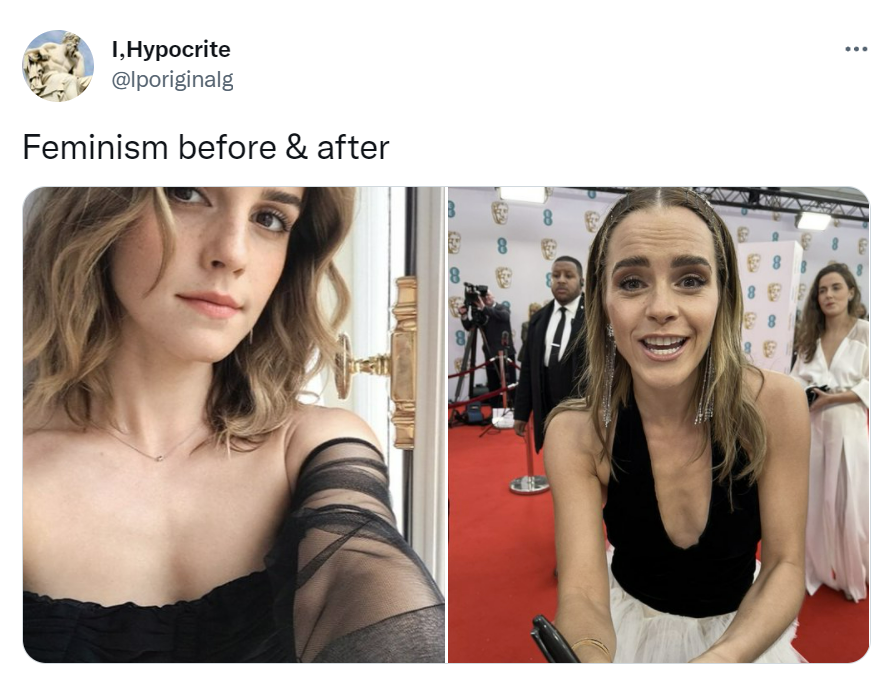 Unrelated: leftwing gaywads are getting more and more desperate to push the Current Thing propaganda that high gas prices are entirely the fault of Vladimir Putin.
The more people reject this propaganda, the more lunatic they get about pushing it.

Meanwhile, a meme-maker named Dr. Franzor made this meme, and Kyle Rittenhouse actually retweeted it.
Sad Vlad:
Finally: Captain, I'm seeing surges in ambient cringe energy of such amplitudes that defy all known laws of physics!