« Drug Cartels Wage War on Mexican Government as Fighting Breaks Out On American Border
|
Main
|
Another Kamala Harris Staffer Departs, After Failing to Position Kamala For Success »
March 18, 2022
Hulking Male Interloper Will Thomas Crowned the Number One Collegiate " " " Womens " " " Swimmer in America
The Ruling Class shows its repulsive decadence, unfitness to rule, and actual insanity more and more every day.
We have to pretend a man is the country's best woman swimmer.
It's just being polite, you know.
Lia Thomas is a national champion.

Thomas, who is a transgender woman, touched the wall in 4 minutes, 33.24 seconds in the 500-yard freestyle on Thursday night to become the first known transgender athlete to win a Division I national championship in any sport.

Thomas finished 1.75 seconds ahead of second-place Emma Weyant, who attends Virginia. Thomas' time was a season best and a little more than 9 seconds off of Katie Ledecky's 4:24.06 record.

The race began with the crowd cheering for each of the swimmers, but fans were noticeably quiet for Thomas' introduction. Save Women's Sports founder Beth Stelzer draped a vinyl banner with the organization's phrase over the railing.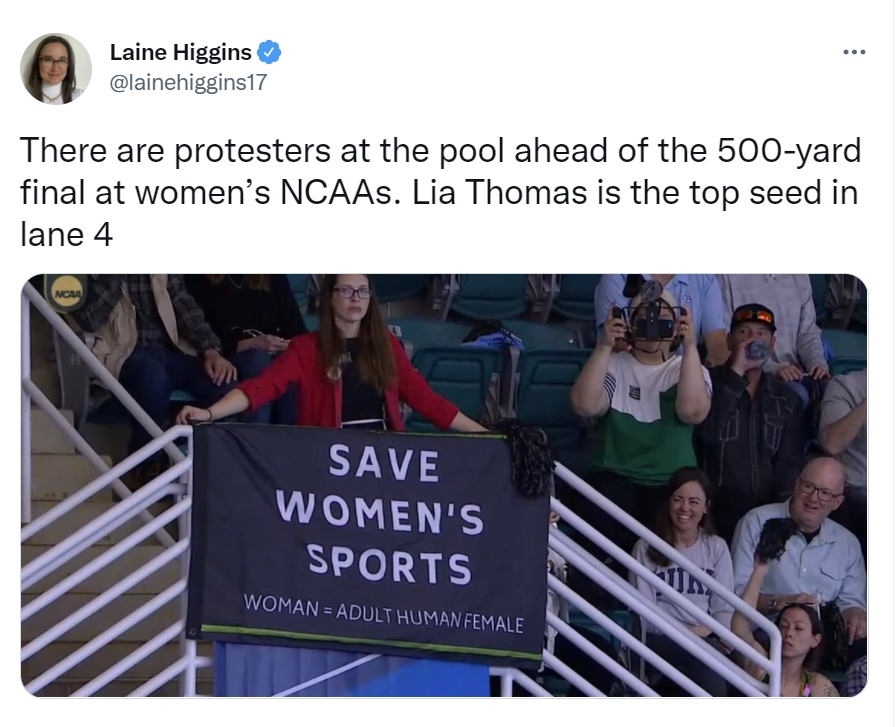 Uh-oh: Clay Travis and Outkick the Coverage are not "just being polite" as we're all ordered to be.
Will he be deplatformed? The Ruling Class says it's illegal to notice obvious facts.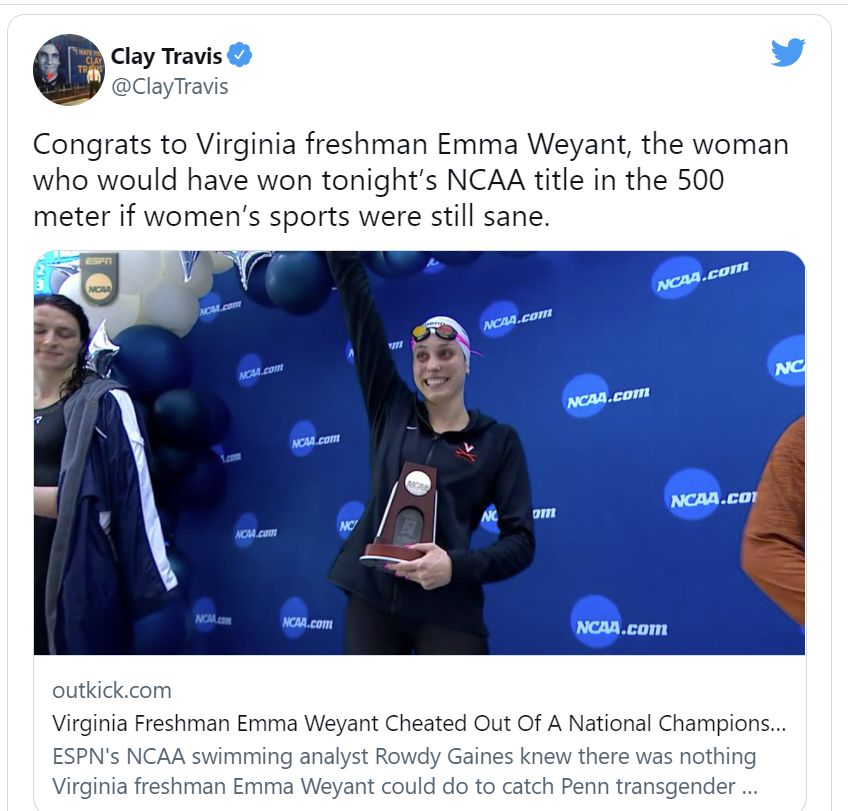 These women trying to save women's sports for women aren't "Just being polite."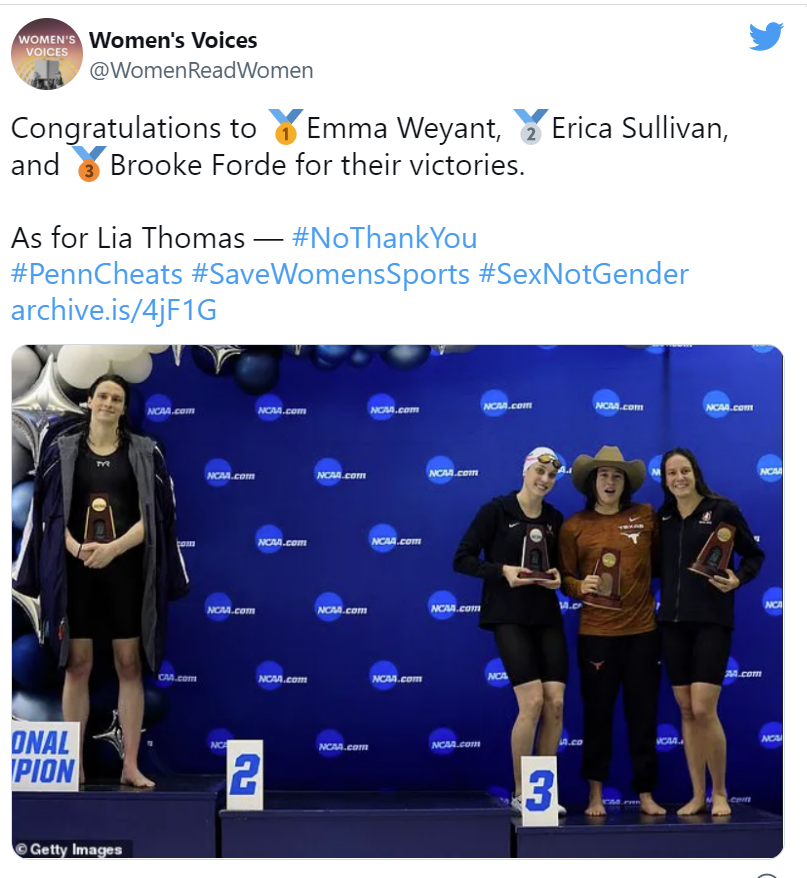 What punishments does the insane Ruling Class have in store for them? Maybe anyone associated with them, or their family members, should be denied entry into college?
They have ways to enforce their requirement of "just being polite" and they're increasingly unashamed to use them.
From John Sexton, more reaction to the greatest "woman" swimmer in America.
Good clips below.


posted by Ace at
01:21 PM
|
Access Comments