« A Single Female Swimmer Speaks Up About Allowing A Man to Beat the Shit Out of Women in "Women's" Sports
|
Main
|
More Quick Hits »
March 21, 2022
Quick Hits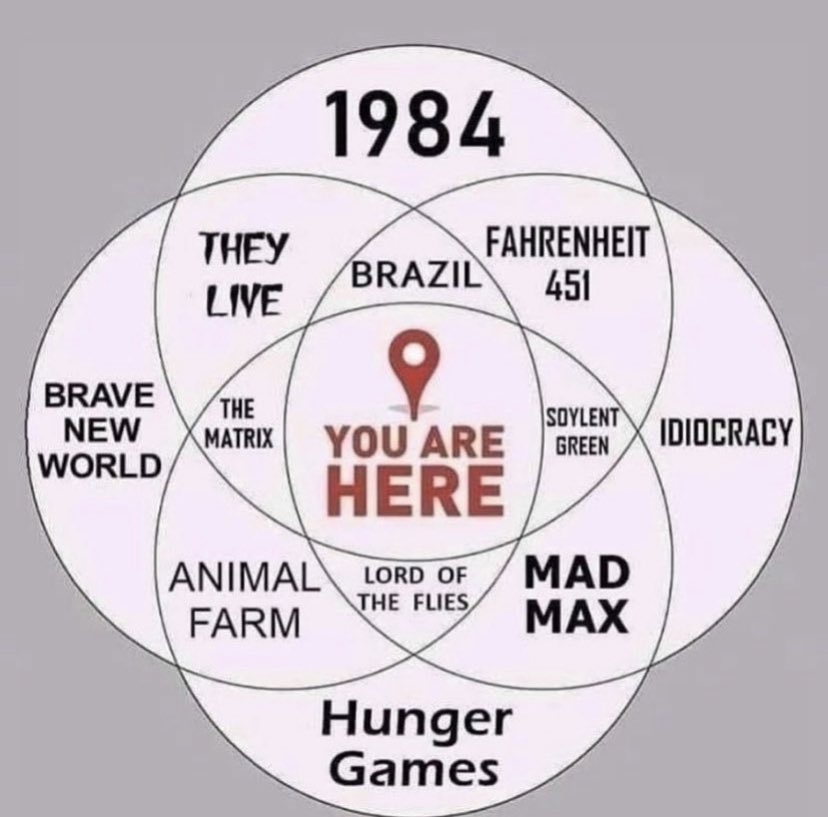 Mayor Pete totally fixing that container ship snafu that he was supposed to fix last year but decided to go on a secret Babysitting Adventure.
Yesterday, I noted that I was now the holder of the Victor Davis Hansen Chair for Applied Liberty.
It would be selfish of me not to acknowledge -- I'm not the only blogger getting big-name endorsements.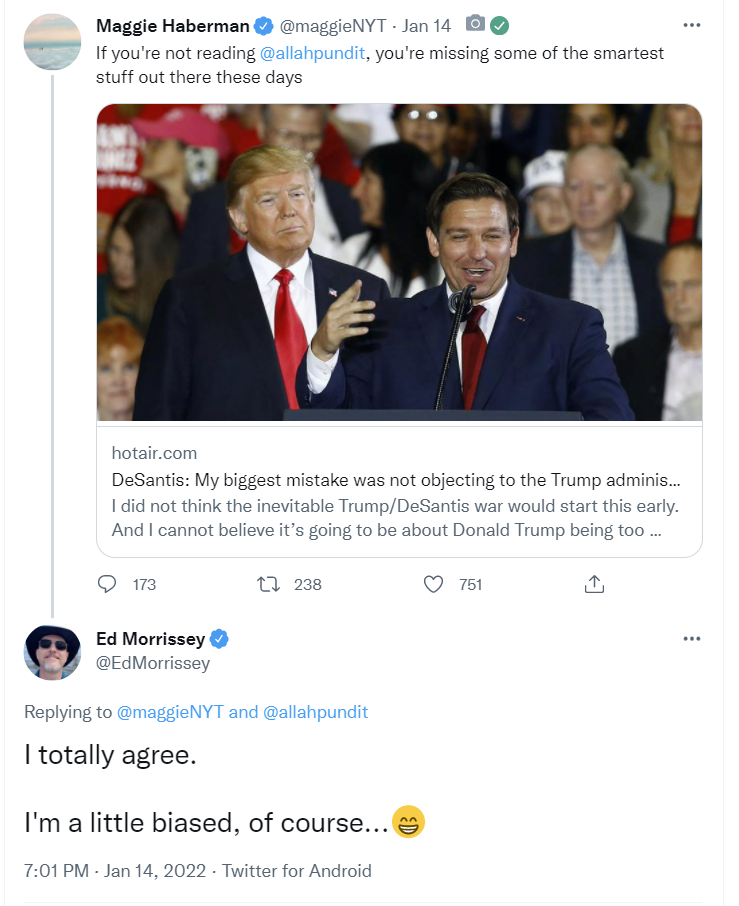 I've endlessly mentioned that girls, especially, are being groomed into LGBT by the claims that normal straight-girl behavior -- like not having a sexual attraction for someone unless you actually like him -- is a "gender identity" on the LGBT spectrum. What I just described isn't something I made up; I described the "demi-sexual" gender identity. Demi-sexuals are people who only have sexual feelings for people they feel emotionally connected to.
And just like that, every normal romantically-inclined straight girl in America becomes a demi-sexual stripe on the LGBT flag.
Here's a new one: If a girl likes hanging out with a girl she really likes but not romantically or sexually, we previously called this "having a friend" or "having a best friend."
Not anymore.
Now "having a best friend you that you are not romantically or sexually attracted to" is a "queerplatonic" relationship.
I mean, you're practically gay so why don't you just take the next step and commit to it?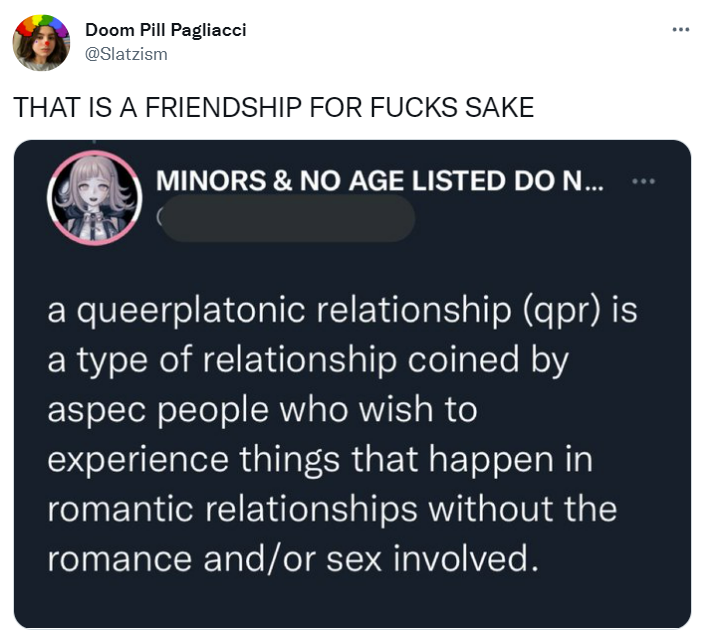 Doom Pill Pagliacci
@Slatzism

the toxic sludge created by a mix of the internet, porn culture, and constant parasocial interactions have made people forget what human relationships are and how they manifest in a diversity of ways -- not all of which include or center sex!!!
Doom Pill Pagliacci

I'm convinced that teen girls on Tumblr forming emotionally extraneous love-bomb based relationships with cartoon characters and other teen girls they've never met has contributed to this STUPIDITY.

you're not in a queerplatonic demisexual polycule -- YOU HAVE BEST FRIENDS.
She's not making up "polycule." A polycule is an extended network of polyamorous lovers. Like when a group of people is all banging other members of the group, who are in turn banging other members of the group, etc., etc., together, they form a sexual blob called a "polycule" aka "a petri dish for Herpes."
WHAT DOES POLYCULE MEAN?

A polycule, in the polyamory and BDSM communities, is a word that refers to all the people in a network of non-monogamous relationships (not being committed to one person at a time). Polycule can also refer to diagrams of these relationship networks


This kind of thing just sort of happens in high school and college -- given hook-up culture and all. When different people are hooking up and few are monogamous, you'll have the situation of various people in the group having sex with each other, and their partners having sex with others, etc.
Formerly this was just called "being slutty." But now, it's a "polycule" and a marker that you're part of the "polyamory and BDSM communities." Slap another stripe on the LGBT Groomer Flag!
And you get an LGBT stripe! And you get an LGBT stripe! And you get an LGBT stripe! And you get an LGBT stripe! And you get an LGBT stripe!
And then they're like: LGBT identification has increased by 300%.
Yeah, no shit. When being a "graysexual" -- someone who wants sex some times, but who, get this!, sometimes does not want sex at all -- is turned into an "LGBT identity," yeah, you're going to have dumb, easily-influenced high school girls identifying as LGBT.
It's pretty insidious. Girls are really susceptible to this kind of group conformity and faddism.
And it's in girls you see "trans" self-diagnoses skyrocketing.
Jen Psaki once claimed Hunter Biden's laptop was "Russian disinformation."
Now she says she cannot speak on the matter, because Hunter Biden is not a US government employee (well, he wasn't an employee of our government, I guess) and she can only discuss matters relating to the government and its employees.

A New York Post report on this incident said that the ice-swimmer -- yes, apparently swimming under the ice is a sport in some places -- became confused about where he was under the ice, and where his exit was, and panicked.
You can see he gets confused and turns away from his exit hole, where a spotter is sitting on the ice with his legs in the cold water, to give the swimmer a visual landmark. But the ice swimmer apparently doesn't see the legs.
That's why his spotters are scrambling to clear the ice to gesture to him.
I mean, just imagine being trapped under ice and running out of breath.
I guess he has that red string attached to him so that he can be reeled back to his starting hole if he gets confused. Still, what a living nightmare.
That is a nightmare I never even thought about. And now, I gift it to each of you.
Speaking of nightmares: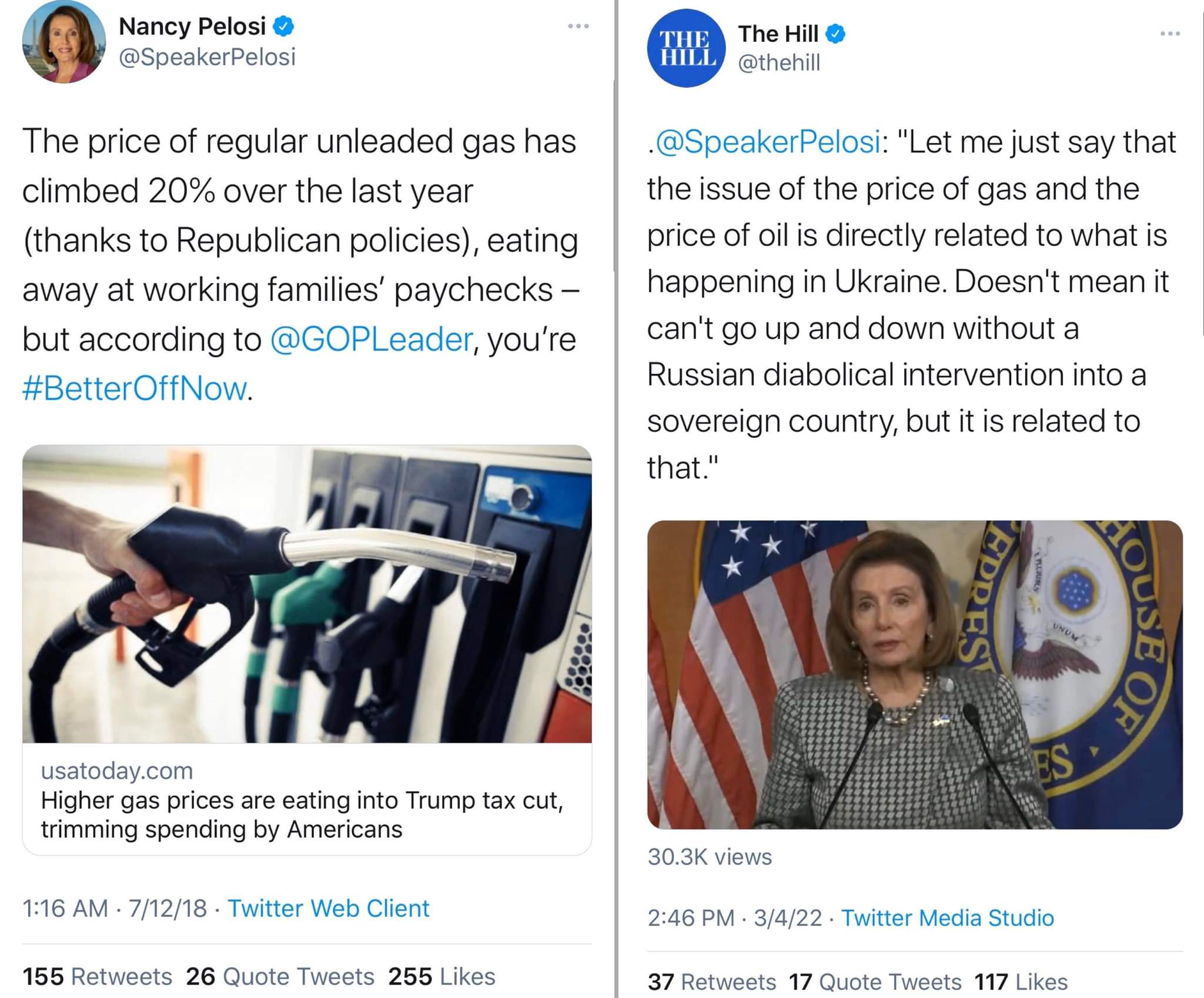 posted by Ace at
05:00 PM
|
Access Comments