« Gun Thread: Lurker Appreciation Edition!
|
Main
|
Daily Tech News 21 March 2022 »
March 20, 2022
Sunday Overnight Open Thread (3/20/22)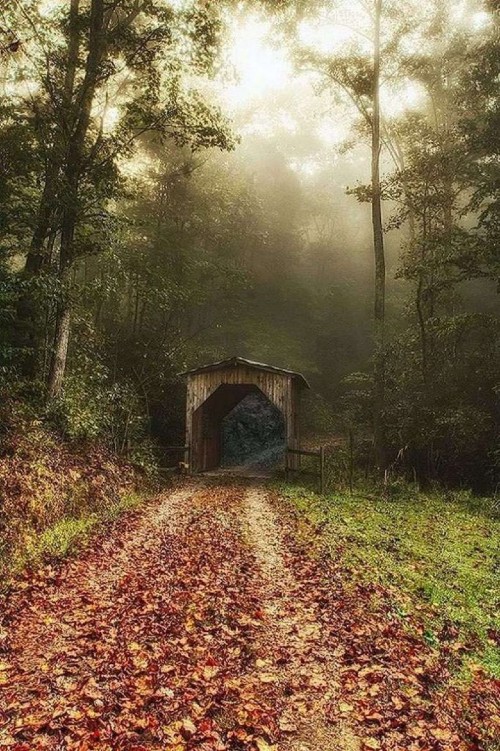 ***
The Quotes of The Day
Quote I

"The decision to return Amanda Fletcher to service was not made at the school level. I cannot change her assignment to our school nor bar her from the building."Principal Miriam Nightingale
It really is all about the kids, isn't it?
Quote II

"Who I want to fight… Mark Zuckerberg. Lad I'm gonna punch your head in! I'm sick of you lad. Sick of you shutting my Instagram accounts down,"UFC fighter Paddy Pimblett
Quote III

Reviving the Powell doctrine means bringing an end to endless wars that fly in its face, reasserting congressional war powers to more deliberately debate whether to enter conflicts, repealing outdated authorizations for the use of military force, and rededicating ourselves to a more humble, achievable foreign policy that best protects American interests.Tyler Koteskey
Quote IV

"When we talked to truck drivers, literally every one said, 'Yeah, this part of the job can be automated,'" Aniruddh Mohan, a PhD candidate in engineering and public policy at Carnegie Mellon University
Piled higher and deeper.
***

In a just world these traitors would not prosper.
They are the supposed nonpartisan group of top spies looking out for the best interest of the nation.

But the 51 former "intelligence" officials who cast doubt on The Post's Hunter Biden laptop stories in a public letter really were just desperate to get Joe Biden elected president. And more than a year later, even after their Deep State sabotage has been shown again and again to be a lie, they refuse to own up to how they undermined an election.

The officials, including CNN pundit and professional fabricator James Clapper — a man who was nearly charged for perjury for lying to Congress — signed a letter saying that the laptop "has the classic earmarks of a Russian information operation."
***
Supreme Court Justice Clarence Thomas has been admitted to the hospital and the official statement is that he has an "infection," which couldn't be less specific. They say he is suffering "flu-like" symptoms.

The official word is that his symptoms are abating under treatment with antibiotics and that he should be back on duty in a few days.

Still, I can't think of a worse time for him to get sick, not that any time is a good time. But it would definitely be better for America and, by extension, the world if Justice Thomas was around and un-retired until the next Republican is in office.
***

The ONT Is Always Looking Out For You. TM
Taking long naps could be a precursor of Alzheimer's disease, according to a study that tracked the daytime sleeping habits of elderly people.

The findings could help resolve the conflicting results of the effects of napping on cognition in older adults, with some previous studies highlighting the benefits of a siesta on mood, alertness and performance on mental tasks.

The latest study suggests that an increase over time in naps was linked to a higher chance of developing mild cognitive impairment or Alzheimer's.

The scientists think it is more likely that excessive napping could be an early warning sign, rather than it causing mental decline.
***
Facing Unpleasant Facts: What You aren't Supposed To Say about the War In Ukraine

Having been lied into war in Iraq in 2003, the American public swore it had wised up. Sure, it went on to drop the ball by supporting the Libya intervention, itself prefaced by lies, and supported the government's intervention in the civil war in Syria (or at least didn't mind it), even though the US sided with the very Sunni extremists it had been fighting a few years before in Iraq. But these were admittedly obscure conflicts, made all the more so by the blatantly biased coverage of events by Western media, which parroted obvious lies about impending massacres and staged chemical weapons attacks.

But in Europe, where the US had extensive military alliance commitments under the North Atlantic Treaty Organization (NATO) and the US population should ostensibly have been more informed and less prone to beguiling, it has been disappointing to see the American public once again so easily led down the path to supporting a war that never had to be—never would have been—but for the policies enacted by our government
***
ATLANTA, GA—Celebrations for winning the 500-yard freestyle at the NCAA Women's Swimming and Diving Championships were short-lived for convincingly female athlete Lia Thomas, as authorities caught her in possession of performance-enhancing testicles.

"Investigators will need time to sift through the trail of evidence right now," said NCAA's Head of Testicle Enforcement, Bob Huevos, while holding up a jock strap, the device suspected to have been used to conceal the contraband from rigorous testing protocols. "We suspect the swimmer used this contraption to keep the performance-enhancing testicles secured between her legs."

Blood tests of the disgraced, obviously-female swimmer have led Huevos to believe Thomas had a long history of using testicles to dose with powerful testosterone, perhaps beginning in early childhood.
***
If you are looking for a new house. This might be the house for you. The price has been dropping, for 10 years.
***

On one hand they will save the planet. On the other hand your freedoms continue to dwindle.

Globalist Agency Calls for Energy Lockdowns including Banning Cars on Sundays to Achieve Climate Goals

Moar good news on the planet savers.
***

Someday soon I hope that Harvard student Eleanor Taylor needs a police officer. And none will be found.

Harvard closes police station because students felt the sense of being 'policed'
Students successfully campaigned for the removal of the 17-year-old campus police substation at Harvard's Mather House.
The nearest campus police station, campus police headquarters, sits over half-a-mile away from Mather House.

That young, bitter and ignorant. I bet she's a joy to hang with.
***
Feral swine in Missouri are a problem, so why do officials not want anyone hunting them?
Perhaps the hottest topic in conservation these days is the subject of feral hog populations in North America. While invasive feral swine have been in the United States longer than this land has been a country, the wild hog population has compounded exponentially over the last 30 years. Now, states that never previously had a feral hog problem have one of their own.

One of these states is Missouri. The Show Me State didn't use to have a pig problem. However, in the last 20 years or so, the number of hogs in the Midwestern state has surged, mostly in southern Missouri. It seems their range is expanding too.

The U.S. Department of Agriculture and the U.S. Forest Service are rightly concerned with feral pigs spreading across the state. However, the Missouri Department of Conservation (MDC) does not want hunters to take out this invasive species when they see it. Considering the MDC also wants a complete eradication of feral pigs in Missouri, that might not make a lot of sense. Allow us to explain this controversial approach to the management of these destructive animals.
***
The ONT Musical Interlude & BBQ Sauce Emporium
On this day: March 20, 1969 - John Lennon
John Lennon married Yoko Ono in Gibraltar. They spent their honeymoon in Amsterdam campaigning for an international 'Bed-In' for peace. They planned another 'Bed-in' in the United States, but were denied entry. The couple then went to Montreal, and during a 'Bed-in' at the Queen Elizabeth Hotel recorded 'Give Peace a Chance'. Lennon also detailed this period in The Beatles 'The Ballad of John and Yoko', recorded by Lennon and McCartney on April 14, 1969. via thisdayinmusic.com
&&&
Born on this day: March 20, 1951 - Carl Palmer
English drummer and percussionist Carl Palmer who was a member of Atomic Rooster, (1971 UK No.4 single 'The Devil's Answer'). Emerson Lake and Palmer, (1977 UK No.2 single 'Fanfare For The Common Man'). Asia, (1982 US No.4 single 'Heat Of The Moment').via thisdayinmusic.com
&&&
Born on this day: March 20, 1951 - Jimmie Vaughan
American blues rock guitarist and singer Jimmie Vaughan who was a member of the Fabulous Thunderbirds. He is the older brother of the late guitarist Stevie Ray Vaughan. The Fabulous Thunderbirds had two hit songs of the 1980s, 'Tuff Enuff' and 'Wrap It Up.'via thisdayinmusic.com
***

What would you do for snacks? Don't be a Genius Award Winner.

A 17-year-old from Sheldon Park told police he attacked a man outside a pizza shop in Harrison early Friday because he needed money for snacks.

He is charged with aggravated assault, conspiracy, receiving stolen property, drug and gun charges. Bail was denied, and he remains in the Allegheny County Jail in Pittsburgh.

A preliminary hearing is scheduled for April 1.
***

Tonight's Feel Good Story of The Day.

Exciting' Head-Tongue Controller Lets Paralyzed Patients Operate Smart Phones And Drive Wheelchairs


A new controller that works using head and tongue movements is one of the only options for patients with paralysis to not only control their own power wheelchairs but to use smartphones and computers.

Georgia Tech unveiled the results of a study that showed how their engineers were able to transform research prototypes into a user-ready version that was tested by 17 power wheelchair users living with tetraplegia—a spinal cord injury that affects the arms, hands, trunk, legs, and pelvic organs.
***
Tonight's ONT has been brought to you by the Ace of Spades Dental Plan.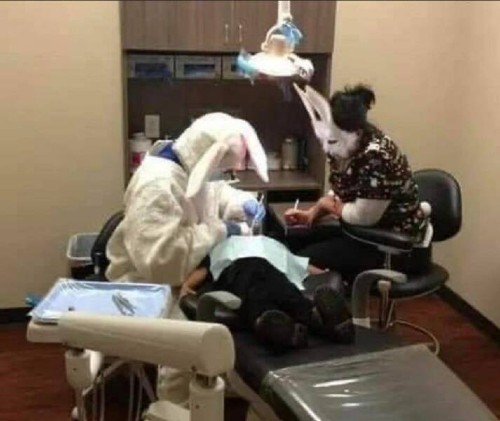 Notice: Posted with permission by the Ace Media Empire proud parent of AceCorp, LLC and the Dynamic Dental Insurance Co.

posted by Misanthropic Humanitarian at
10:03 PM
|
Access Comments