« Goat Tree Cafe
|
Main
|
Daily Tech News 10 March 2022 »
March 09, 2022
Wednesday Overnight Open Thread (3/9/22)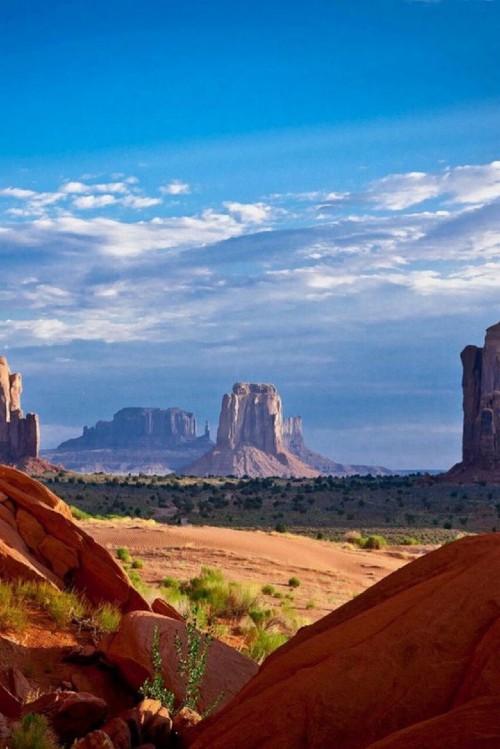 ***
The Quotes of The Day
Quote I

"There are [National] Guard members from Texas A&M who are on the border right now in Zapata, in Webb, in Hidalgo Counties to go be part of a solution in search of a problem,"TX Gubernatorial D candidate Robert Francis "Beto" O'Rourke
Quote II

"Pollution from heavy-duty trucks and buses has made the air poisonous to breathe and this pollution is also, of course, accelerating the climate crises. Threatening the future not just of our communities, but of the entire world."VP Kamala Harris
Perhaps the world needs more engineers rather than c0cksucking attorneys.
Quote III

"He proved to be a brave and noble patient who fought all the way to the end. Mr. Bennett became known by millions of people around the world for his courage and steadfast will to live."Dr. Bartley Grifith
***

How to become a Woke celebrity or a full blooded Karen...................
***

There is a home vacancy in Hawaii. It may even be reasonably priced. It will need a new bathtub.

A MISSING man's body has been found decomposing inside an encasing of concrete in his bathtub in Hawaii.

Honolulu Police are looking for suspects Scott Hannon, 34, and Juan Tejedor Baron, 23 - police say Baron and the victim were in an intimate relationship.

Police originally were sent to the 73-year-old victim's Hawaii Loa Ridge home Monday following a missing person's report from the victim's brother.

The unnamed victim reportedly owned the house, which is located in an affluent gated community.

Authorities returned to the scene later that afternoon following no response that morning. They found and questioned Baron at the home, who claimed that he lived there.

"It didn't appear suspicious at that time," HPD's Lieutenant Deena Thoemmes said. "Missing persons detectives notified and responded to the scene to continue the investigation."
Gimme a break, it isn't Kung Flu or Ukraine news.
***
What's in it for you and your wife Elaine Chao?

McConnell gets BLASTED after he announces deal to send $14 BILLION to Ukraine
***

What is appropriate, suspension or termination? You be the judge, jury and executioner.

A n assistant principal of a Mississippi elementary school says that he was fired after choosing to read a book about butts to a group of second graders.

Gary Road Elementary School in Byram chose to lay off Toby Price without a warning after he read Dawn McMillan's book, 'I Need a New Butt,' to seven-and eight-year-old students last week, WJTV reported.

Price confirmed he was given the boot in a Facebook post from March 7, sharing that he had been fired 'for reading an awesome book to kids'. He also created a GoFundMe page, in which he shares that 'I Need a New Butt' is a 'funny silly book' and 'a book that kids love'.
***

What's yours truly's "Friday Night" without a Florida man woman story?

A Florida woman is facing DUI charges after deputies found her with a car full of deodorant spray.

The Martin County Sheriff's Office says 31-year-old Katherine Theodore huffed multiple cans of the deodorant before getting behind the wheel on Sunday.

Deputies pulled her over and noticed a stack of empty Right Guard deodorant spray cans in her car. The sheriff's office said she also appeared impaired. and that a strong scent of the spray was in her car.

According to the sheriff's office, Theodore initially said she sprayed the deodorant because she liked the smell of it. She later admitted she drank alcohol earlier in the day, and then huffed the deodorant while driving her car.

Don't huff and drive people!!
***

Obviously John F-ing Kerry has never been to Florida or Arizona to observe license plates between November and May.

President Biden's climate czar, John Kerry, said that while the Ukraine refugee crisis is a "problem" amid Russia's invasion, it pales in comparison to the wave of migration that will come if climate change is not addressed.

Kerry, the U.S. special presidential envoy for climate, said during the annual CERAWeek conference in Houston Monday that the U.S. must not lose sight of its path toward clean energy now that the Russia-Ukraine war has accelerated the global energy crisis.
***
I have no idea if my friend and fellow Cob Weasel will cover this or not. So I am tonight. More Jeanie coming out of the bottle.

The Kleiner Freund (KF5): A 3D Printed MP5 by IvanPrintsGuns
This is the Kleiner Freund (KF5) – a 3D printable MP5 build that uses AR15 fire control parts.

This build is much cheaper than an MP5 (or even the knockoffs/clones), since it only uses the core parts of an MP5 and substitutes better, more reliable (and cheaper) parts for the rest. The scope used is a course far too large for an MP5, but all my red dots are tied up on other builds.
***

One less individual to be fed, housed and clothed by the State of California's tax payers.

FONTANA, Calif. – A California man in the Inland Empire shot and killed a burglary suspect who broke into his home late Saturday night, authorities said.
***
The ONT Musical Interlude & Junk Mail Emporium
Born on this day: March 9, 1945 - Robin Trower
English rock guitarist and vocalist Robin Trower who with Procol Harum, had the 1967 UK No.1 single & US No.5 'A Whiter Shade Of Pale'. He formed the Robin Trower Band in 1973 and has since released over 20 albums. via thisdayinmusic.com
&&&
On this day: March 9,2007 - Brad Delp
Brad Delp lead singer of US rock band Boston committed suicide by carbon monoxide poisoning in at his home in the New Hampshire town of Atkinson. He died from the smoke of two charcoal grills he'd lit inside his sealed master bathroom. He was found by police lying on a pillow on his bathroom floor with a note paper-clipped to his shirt which read: "Mr. Brad Delp. I am a lonely soul." Boston had the 1977 UK No.22 single 'More Than A Feeling' and the 1986 US No.1 single 'Amanda.' via thisdayinmusic.com
***
It's not nice to fvck around with Mother Nature. Genius Award Winner.

A woman has been left looking like an 'alien' with 'horns' after getting a popular cosmetic surgery treatment.

Jessie Carr, 21, is a gym receptionist from Sydney, Australia and has been left with permanent scarring after choosing to get 'fox eye' surgery. The treatment is inspired by celebrities such as Bella Hadid who has a unique 'snatched' look.

The procedure promises to lift the eyebrows and provide a 'fierce, foxy' look, which should last between 18 and 24 months.

Jessie had seen the treatment advertised all over her Instagram and decided to start researching. Eventually, she booked an appointment.
Thank you social media for giving us non-stop Genius Award winners.
***
A break through on the cancer front. Tonight's Feel Good Story of The Day.

An experimental new type of cancer treatment has yielded some impressive results in mice: the eradication of advanced-stage ovarian and colorectal cancer in the animals as little as six days.

The new therapy has only been tested in mice so far, so let's not get too excited just yet. However, the early signs are promising, and human clinical trials could be underway by the end of the year.
***

Tonight's ONT has been brought to you by Neighborhood Discord.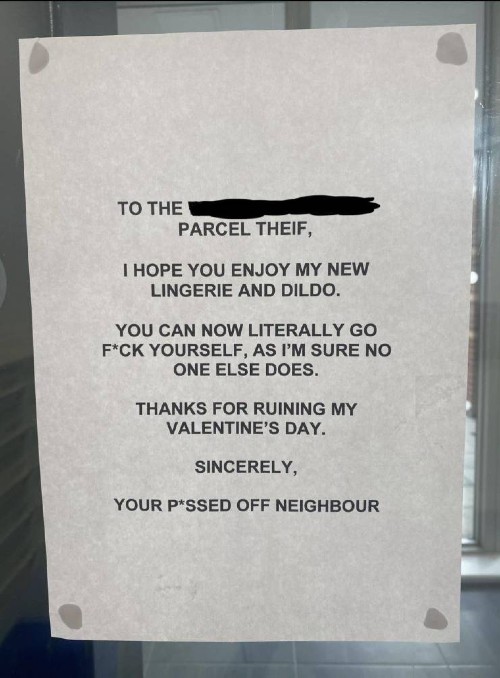 ***

Notice: Posted with permission by the Ace Media Empire and AceCorp, LLC. Legal services provided by Dewey, Cheatem & Howe, S.C. Snacks and beverages provided by Valu-Rite Stop & Shop. No hamsters were injured in the production of The ONT.


posted by Misanthropic Humanitarian at
10:00 PM
|
Access Comments