« Vicious Repeat Offender Attacks Jewish Man, Screaming Antisemitic Slurs At Him, Then Smears His Own Feces In the Face of a Woman For Not Talking to Him; Released Within Hours With No Bail Needed
|
Main
|
Governor Kim Reynolds of Iowa Signs Bill Into Law Banning Males from Competing in Girls and Women's Sports at Any Level »
March 03, 2022
Rising Joy: Joy Behar Falls, Face-Plants on the Set of "The View"
Video Added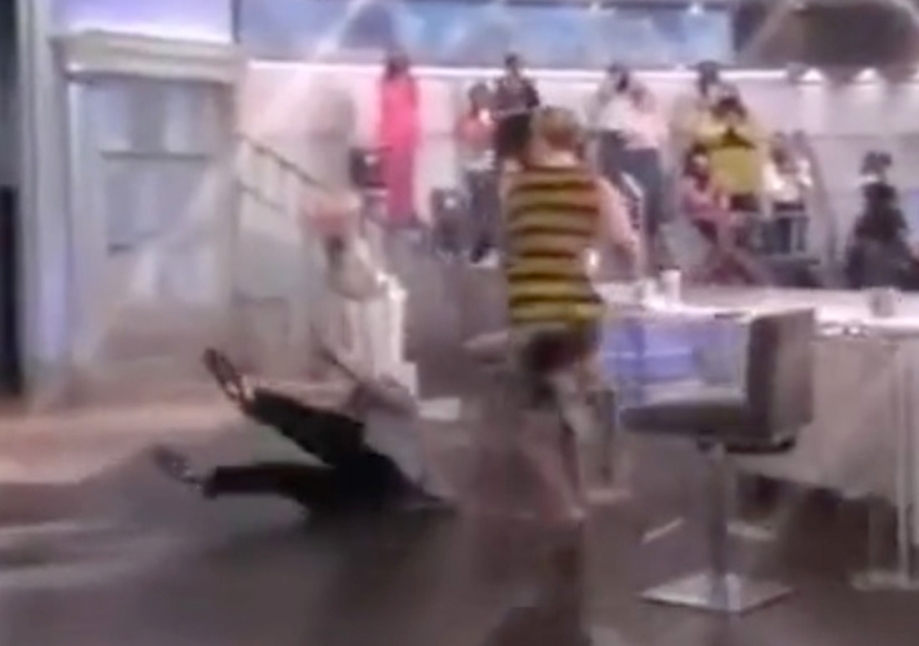 She suffered a hematoma of the fartclam

What a terrible thing to happen!, he said, squirming tumesently, tugging uncomfortably at his dickhammock.
The 79-year-old comedian was walking out onstage at the start of the live show when she took a tumble just before reaching her seat.

Cameras captured Behar face-planting on the stage, with the dramatic vision beamed out to audiences across the country.

Co-hosts Sara Haines, 44, and legal eagle Sunny Hostin, 53, were heard gasping before they tried to help Behar get up.

"The View" moderator Whoopi Goldberg, 66, also rushed over to tend to the veteran star, telling her to "just stand."

Behar needed the help of Haines and Hostin to get back on her feet, and a production assistant also ran onstage for added support.

...

The star later turned serious, telling anyone who suffers a fall to monitor their symptoms.

"The main thing -- just to talk seriously -- when Bob Saget fell, he died," Behar said. "If you hit your head, and you feel dizzy or you have blurred vision, or you feel like you want to go to sleep, go to the doctor. Because that will kill you."
So you're saying we still have about 24 hours of hope left to us, huh?