« Disastrous Polls for "President" Biden, as Even the Left-Skewing ABC/Washington Post Poll Finds a Majority Now Consider Him Mentality Unfit to be President
|
Main
|
Patriot Games: The Incompetent, Immoral Overclass Continues Its Lunatic Bullying Of the Rest of the Country »
February 28, 2022
Leana Wen on CNN: Gee, There's This New Study That Says That School Closures Have Caused Major Developmental Delays in Schoolchildren
You.
Don't.
Say.
But I thought kids were resilient -- the teachers unions and their Democrat politician servants told me so.
Are they not resilient?
I wonder if Leana Wen's Sudden New Willingness to consider the harms that lockdowns, "virtual learning," and masking cause to children might have anything to do with the polling.

In case you missed it, Brandon's own pollster found that his "Covid Zero" policy was disastrous and wrote a series of recommendations backing away from that policy.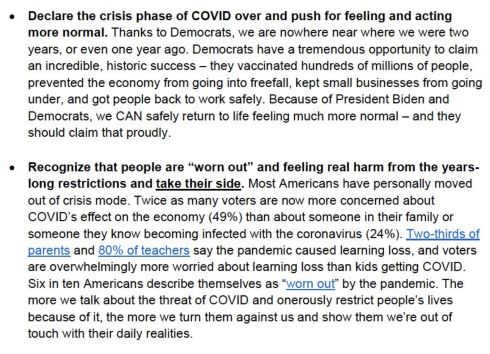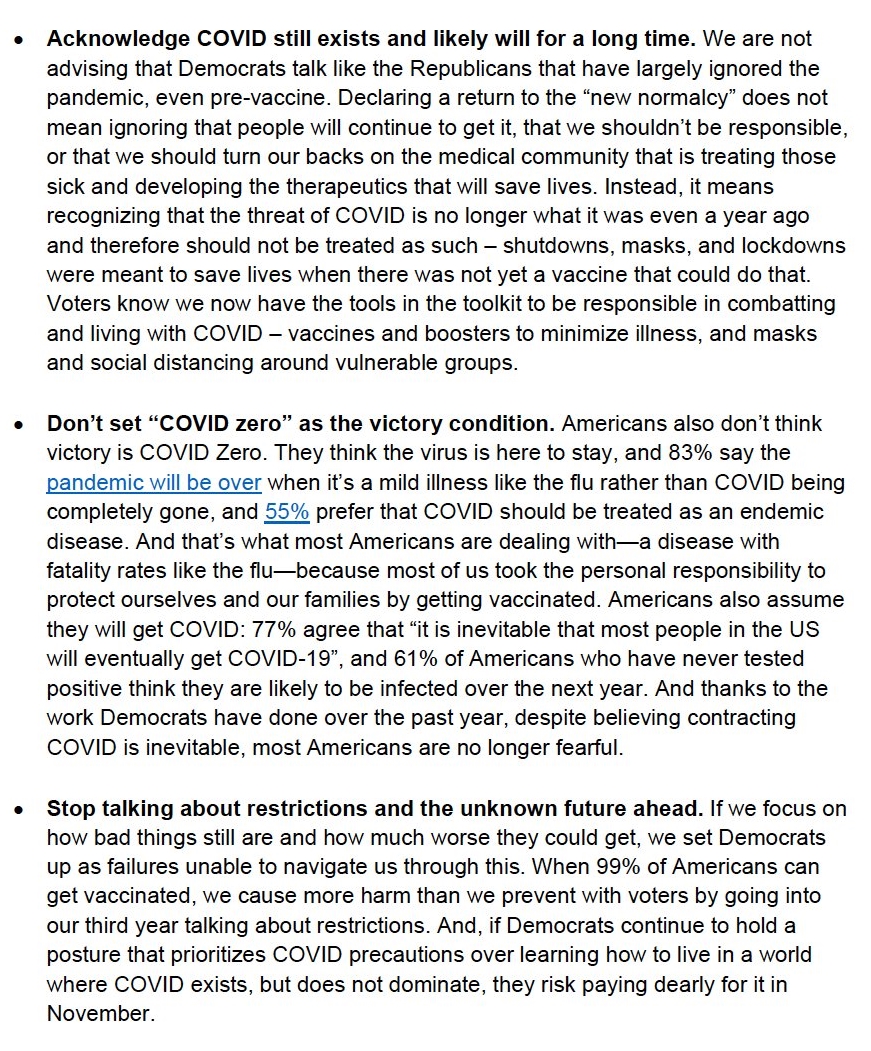 Quelle coincidence!

By the way, Leana Wen should know about the outer limits of resiliency in children -- she used to run Planned Parenthood. She's had hands-on experience testing their physical resiliency.
The study examined student performance in Uruguay, where they could compare students whose schools had never shut down, and students whose schools had shut down and then reopened. The big takeaway is that shutdowns harmed students, and the lower on the socioeconomic scale the student, the greater the harm.
(Citations omitted.)
We found that children who were in preschool during the pandemic experienced negative outcomes in multiple developmental domains. This converges with extant literature documenting learning losses in the context of the COVID-19 pandemic among school-age children, but we were the first to our knowledge to document the impact on school readiness among preschoolers. Though we cannot attribute developmental losses to school closures specifically, our findings also converge with studies documenting detrimental effects on learning of school closures during summer recess or emergencies leading to school closures. We found the cognitive and motor development of children was suffering the most, followed by their attitudes toward learning. Within cognitive functioning, Self-projection, Language and Logical-mathematical skills showed the largest losses but effect sizes were small. Nevertheless, these losses could pose a threat to educational achievement later in life. For instance, literature on school readiness highlights that early math and literacy performance are strong predictors of academic outcomes in primary school. Indeed, health and economic crises may have repercussions on the life course years later. Furthermore, these areas of functioning may be the most difficult to compensate for at home because they require teaching expertise, age-appropriate activities and materials, and are highly dependent on the quality of stimulation from caregivers. Time-structured activities and events were reduced during the pandemic, which could impact the development of self-projection. Similarly, stay-at-home measures led to a drastic decrease in physical activity, which may explain the underdevelopment of motor skills. As there have been few to no studies on the impact of the pandemic on these developmental areas, it would be relevant to develop further research on the topic among preschool-age children.
The study also found increases in stress and behavioral problems in children.
From last month in the National Pulse: Mask mandates causing an increase in child speech delays; one clinic sees a 350% increase in clients.
Hey, as long as the teachers "feel protected," though. That's all that matters.
"This has been a very challenging year," emphasized Jaclyn Theek, a clinic director and speech-language pathologist at the Speech and Learning Institute in North Palm Beach, Florida.

The clinic experienced a 364 percent increase in patients who were babies and toddlers amidst the pandemic. Prior to the onset of COVID-19, only 5 percent of the clinic's patients were in the age group, while today it stands at 20 percent.

"There's no research out there yet saying that this could be causing speech and language delays. But, most definitely, I'm sure it's a factor," Theek said. "It's very important that kids do see your face to learn, so they're watching your mouth."

Similarly, many parents interviewed by WPBF 25 News felt the irregular speech patterns were "COVID-delayed." A parent interviewed by the outlet attributed the delays to "social isolation and everyone wearing masks":


posted by Ace at
02:21 PM
|
Access Comments