« Daily Tech News 14 February 2022
|
Main
|
Mid-Morning Art Thread »
February 14, 2022
The Morning Report - 2/14/22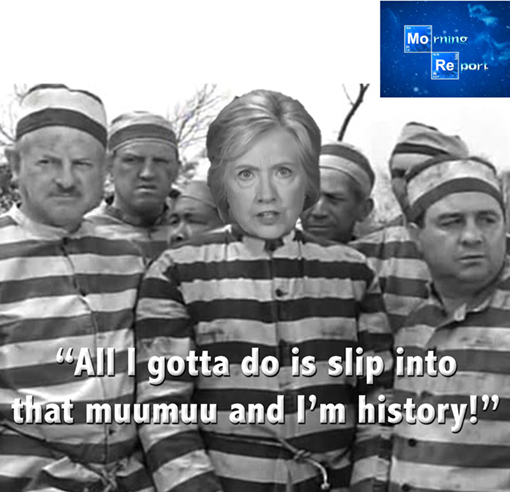 Good morning, kids. Start of a new week, and once again so many crucial things are happening simultaneously, each one in its own right able to provide Ace and all the cobs enough fodder to devote an entire week's worth of posts, while giving every decent American-American still hanging tough agita you could light a bonfire with. So, attempting to take it all in at once is like trying to take a sip of water not merely from a firehose but by standing underneath the Three Gorges Dam, mouth agape, as Hop Sing opens the flood gate.
Honestly, I really do not know where to begin. With Canadian truckers and citizenry attempting to wrest their freedom and dignity back from naked, ugly tyranny masquerading as representative (lower case "D") democratic government, ditto on this side of the 49th parallel despite a transparent, in your face "wag the dog" scenario over Ukraine, I feel almost guilty in turning my attention to something that the very subject of the topic once infamously bellowed "At this point, what difference does it make?!" I have to say, all things considered, maybe that sentiment is right. Our entire world has been turned upside down and we are at a fin de siècle. Is it really worth the time, energy and bile shooting up my throat to cover the news about John Durham and Russiagate?
In Apocalypse Now Capt. Willard pondered the notion of arresting an American in Vietnam for murder and thought it was like "handing out speeding tickets at the Indy 500." So really, in the middle of everything we are experiencing, does the confirmation now - because we all knew it from the very beginning, really - of the first unsuccessful attempt to sabotage a candidate and steal a national election which led to a second attempt to sabotage a presidency and then the successful theft of the subsequent national election, really make a difference in the grand scheme of things?
So there you have it. 

Russiagate, the collective delusion that Donald Trump was secretly a Russian agent aided and abetted by the Kremlin, the topic of uncountable inches of Washington Post and New York Times copy and the entire prime-time lineup of MSNBC, was a dirty trick by the Hillary Clinton campaign. Not just part of it. All of it. One of the most diabolical, successful misinformation campaigns ever concocted. 

We already knew that the Steele dossier was garbage. Christopher Steele was paid indirectly by the Clinton campaign to dig up dirt, which he did by turning to other Clinton operatives, laundering every outlandish rumor about Trump he could find into an "investigative" document. . .

. . . Now another piece of Russia, Russia, Russia is kaputski. A computer server operated by Trump's company was secretly communicating with a Russian firm, so claimed Slate magazine and endless Twitter threads of would-be tech experts. 

But as special counsel John Durham outlines in his latest indictment, that was just a story made up by tech executive Rodney Joffe, who desperately wanted a job with the Clinton administration. He hacked Trump's servers, cherry-picked privileged Internet data he had access to, and molded it to look like something nefarious. . . 

. . . Durham "definitely showed that the Hillary Clinton campaign directly funded and ordered its lawyers at Perkins Coie to orchestrate a criminal enterprise to fabricate a connection between President Trump and Russia," says Kash Patel, the former chief investigator for the House Intelligence Committee. . .

. . . If this had happened to a Democrat, the press would be losing its mind. A candidate for president weaponized the nation's Justice Department to pursue an investigation into their political opponent based on what they knew were lies. Americans were wiretapped! Some were entrapped for flimsy claims of perjury. The director of the FBI went into the Oval Office to tell the president that there was a sexual rumor floating around, so that it could be promptly leaked to the media. Outrageous doesn't cover it. And still no shame from Hillary Clinton and her supporters, because it's Donald Trump -- anything is fair game to take him down. 

All these things we've been lectured about over the past four years: Norms being broken, Internet misinformation, perversion of government -- it was all happening. It was the Democrats who were doing it. Think anyone in the left-wing media will notice?
Look, let's be real here. There is no way in hell Hillary Clinton as well as every player involved in this and all the other acts of high crimes, misdemeanors and dictionary-definition treason she has ever committed will ever be punished. Not on this earth, anyway. But it does not take away from the fact that what she and her henchmen in and out of government as well as here and even abroad did in the campaign to quite literally overthrow the nation is the greatest political crime in our now ended history, and perhaps among the greatest in world history over the past several centuries, bar none.
Even though it happened starting six years ago or even when Trump descended the Trump Tower escalator the year before that, it's not yesterday's news. As I just stated, the gravity of the crime/crimes stand on their own, but because of it, and because they got away with it then and will get away with it now, all of the subsequent assaults on our liberty, figurative and literal, from the Joey Soft Serve junta are the result.
You could say it is the sine qua non for all our troubles but the seed was planted long ago and far away and came to our shores over 100 years ago.


Those of us in college during those years who were not leftists never had any illusions about who these people were. From the start, they were open in their contempt for the United States, for its history and traditions, even for the Constitution and the Bill of Rights. When they said they believed in the first amendment, we knew they didn't mean it, that they were just using it as a shield until such time it could be discarded. . . Now their pampered behinds are turning 70 and in some cases pushing 80, veterans all of the Long March through the Institutions, but their attitudes haven't changed one bit. As charter members of the largest generation in American history, they have long known they would inherit the earth, as if by divine right. And yet here, at the end, they're having to take guff from people who have no idea who Michel Foucault or Herbert Marcuse was. . .

. . . And what guff! "My body, my choice." How dare they throw those words back into our faces? The most neurotic and hypochondriacal generation of all time is convinced that when they issue an "order" in the name of "public health" it is to be obeyed by lesser mortals. Why shouldn't "climate skeptics," the unvaccinated, and all the purveyors of " mis- dis- and mal-information (MDM)" be watched closely by the Man? Why, even the Department of Homeland Security, brought to you by the Bush Family of Connecticut and Texas, believes that independent thought and free speech, those hallmarks of the Sixties, now pose a danger to "our democracy!". . .

. . . Back in the day, the comic strip Pogo, by Walt Kelly, was immensely popular. Perhaps its most famous moment came on April 22, 1970—the first Earth Day—when Kelly drew a poster depicting his title character, a possum, sadly contemplating a trash-strewn landscape and observing, "We have met the enemy and he is us." The Left loved that sentiment then, and they love it now. Except that the players have switched sides.
Great essay, as usual, from friend and friend of the blog Michael Walsh. When he sent me the link, I asked, if by the grace of G-d in Heaven we do claw our way back and defeat these tyrants, how do we prevent them from ever coming back and doing this again? It really is the conundrum that got us here in the first place. To wit, how does a free society protect itself from this kind of existential threat without discarding the very freedoms it seeks to preserve and protect in order to do so?
Solve that and win a cookie.
The End of America: 100 Days That Shook the World available here.



ABOVE THE FOLD, BREAKING, NOTEWORTHY
CIVIL WAR 2.0: LEFTIST PERSECUTIONS, CAPITOL HILL BLACK WEDNESDAY PROTEST AFTERMATH, DEMOCRAT PUTSCH, AMERICAN DISSOLUTION
NOTE: The opinions expressed in the links may or may not reflect my own. I include them because of their relevance to the discussion of a particular issue.
ALSO: The Morning Report is cross-posted at CutJibNewsletter.com if you want to continue the conversation all day.
Follow us on Twitter: @CutJibNews
Follow us on Instagram: @Cutjibnewsletter

posted by J.J. Sefton at
07:46 AM
|
Access Comments