« Alien Line Art Cafe
|
Main
|
Daily Tech News 4 February 2022 »
February 03, 2022
We're All Going To Freeze To Death ONT
Good Evening! Welcome to the Thursday ONT. It's below freezing here in ETX, and the natives are not taking it well. School was cancelled for rain today, and they've already called it for tomorrow too. In other news, we've been remodeling our kitchen for weeks now, and I'm happy to report that we're finished!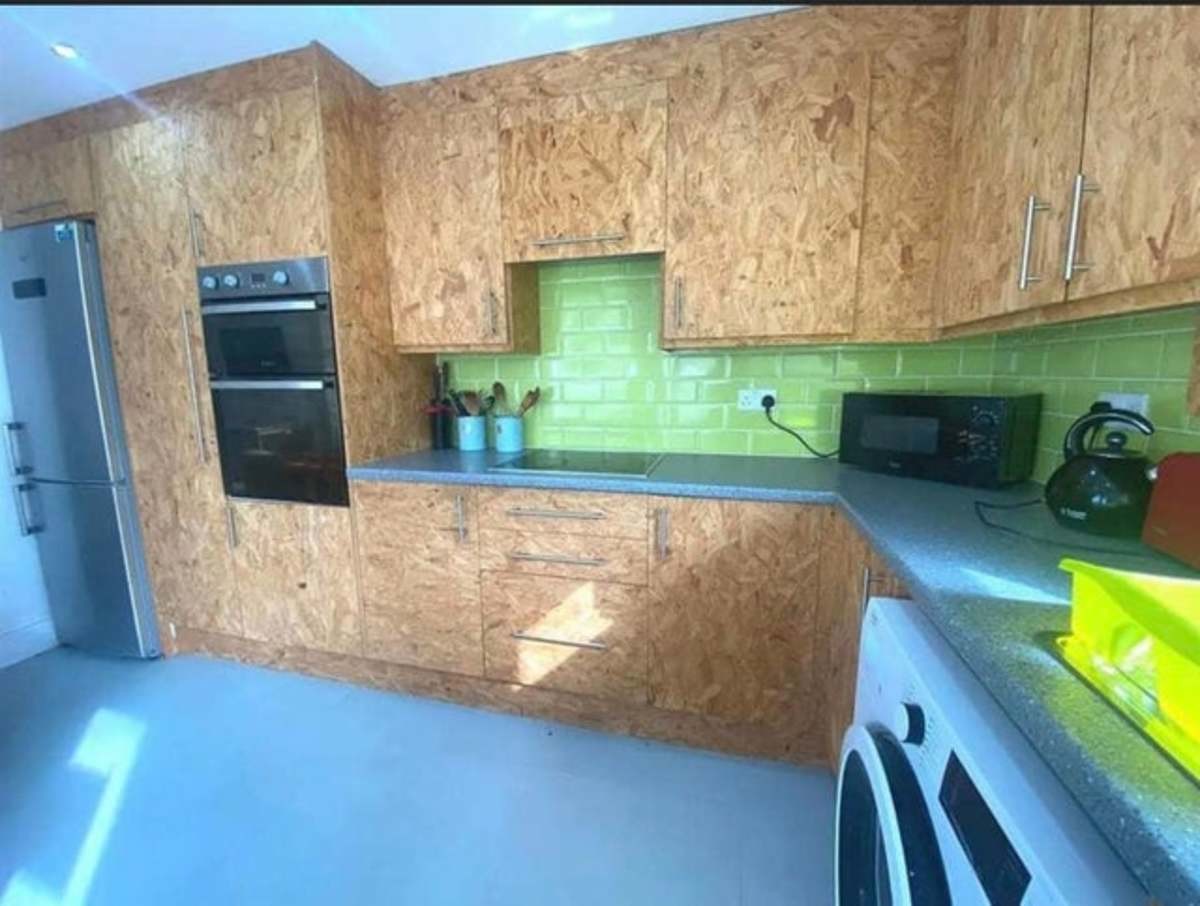 Going for a kinda post-modern industrial vibe, I think we nailed it.
Give In To The Dark Side

This is why Saddam Hussein's fedayeen troops wore Darth Vader helmets
Yes, Saddam's Fedayeen, Arabic for "Men of Sacrifice," wore enormous Darth Vader helmets. Their commander, Hussein's son Uday, was a huge Star Wars fan.
So the little psycho was a Star Wars fan. Well, OK, I guess if you have your own private militia, you can dress them up any way you like. Didn't work out too well for them, did it.
Tuesday, I went to Dallas to watch the Flames/Stars hockey game. The Stars were up 3-1, about 7 minutes left in the game, when they played a Star Wars scene on the big screen. The crew of the Death Star had the Stars logo photoshopped onto their helmets, and they blew up Alderan, which was 'shopped into the flaming C. I turned to the guy behind me and said "Doesn't that make you guys the bad guys? And set the scene for the plucky rebel victory? Besides, we've got Darth Vladar (Calgary's backup goalie, who was playing at the time, is named Dan Vladar, but the fans all call him Darth)". He laughed, but, damned if it didn't. The Flames scored 3 goals in the last five and a half minutes to get the win. GFG!

Speaking Of Hockey
Johnny Gaudreau (#13), the Flames' best player, has some incredible moves. Check out these clips from last night's game against the 'Yotes:
Unreal.
Good News Of The Day

Plummeting Maternal Mortality Rates Are a Sign of Progress
As the knowledge of best medical practices spread and pharmaceutical drugs became more affordable, maternal mortality rates plummeted throughout the world. The global maternal death rate fell from 385 per 100,000 live births in 1990 to 216 in 2015. That's a reduction of 44 percent. In sub-Saharan Africa, the world's poorest region, the number of maternal deaths fell from 987 to 547 over the same time period. That's a reduction of 45 percent.

Unfortunately, North America didn't reflect the trend, the mortality rate went from 12 to 14 over the same time frame. That's still minuscule compared to all of human history.

History Minute
A look back at the bloody hell of Okinawa, and how it set the stage for the dropping of the atomic bombs.
A Look At Life

40+ Cringy Moments In 2021 That Have Had Us Facepalming
Number 11 is hilarious!

News From Up North

I'll have more on the Freedom Rally tomorrow night, but one thing did occur to me. These peaceful Canadians have effortlessly managed to create a successful, functioning autonomous zone. Anyone remember CHAZ and the nightmare that ensued when leftists tried it?
More Good News

US companies relying on American-made products and raw materials are THRIVING during supply chain crisis
Bayard Winthrop, president, founder and CEO of apparel manufacturer and retailer American Giant, explained in an interview with Business Insider that his company did not have any supply shortages during the holiday season because he is close to nearly every aspect of his company's supply chain.

American Giant's cotton is grown in the South. It is spun into fabric and tailored into clothing in factories in the Midwest and the American Southeast. Customers order these clothes online and they are delivered straight to their doorsteps.

Winthrop pointed out that this means none of the company's products or raw materials are stuck on container ships. He also doesn't need to pay extra for anything to be air-freighted into the United States. "We don't spend any time talking about supply chain stuff internally," he said.

What an amazing concept. Here's hoping that this wave of "reshoring" becomes a tsunami.
Attention Single Morons

Student ditches university to become hunter on remote island with population of 22
What's funny to me is the vast number of women out there who are absolutely clueless and unaware of how many men just swoon when we read an article like this, even though they themselves would swoon over a tough, competent, capable mountain man type. Feral instincts are hard to breed out of a population, no matter how comfortable modern life gets.

Water Woes
From Philly to Fayette, water woes cross geographic and racial lines
More excellent reporting from Salena Zito, making the important point that things that are often portrayed as "racial" in the mainstream press prove to be anything but when examined in detail.
He points to the lead contamination in the public water supply of Flint, a crisis that received a lot of attention because it came under the microscope of national politics in 2016. But then it just went away.

"That is the problem: Flint wasn't a one-off; it wasn't an exception. There are hundreds of cities and towns in this country, just like Flint, with drinking water contamination issues," Mr. Siegel stressed.


Tonight's ONT has been brought to you by a good sense of humor:

posted by WeirdDave at
09:58 PM
|
Access Comments