« Gun Thread: Dark Range Edition
|
Main
|
Daily Tech News 24 January 2022 »
January 23, 2022
Sunday Overnight Open Thread (1/23/22)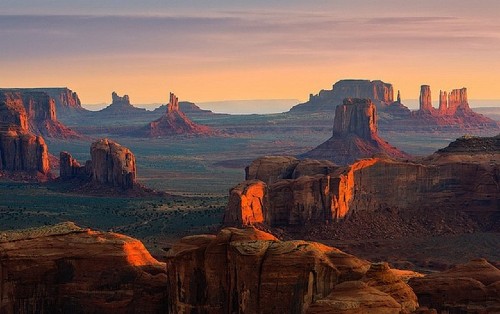 ***
The Quotes of The Day
Quote I

"I want to be clear, the Arizona Democratic Party is a diverse coalition with plenty of room for policy disagreements, however on the matter of the filibuster and the urgency to protect voting rights, we have been crystal clear. In the choice between an archaic legislative norm and protecting Arizonans' right to vote, we choose the latter," ADP Chair Raquel Terán
Quote II

"Her son is a joy for her. Life has dealt her a blow. He is deaf and mute." Antony Cook
Quote III

"As the U.K. and our partners have said repeatedly, any Russian military incursion into Ukraine would be a massive strategic mistake with severe costs," British Foreign Secretary Liz Truss
Quote IV

"I stay in my lane. The reality is, is that if we want to do anything, we want to do it for all people, not just for a group or whatever."Goldie Hawn
***

Why worry about foreign policy: When you can #Hashtag your way to world peace, love and understanding?!

Biden Administration Revives Useless Obama-Era Tactic of 'Hashtag Diplomacy'

As Russia and Ukraine inch closer to war and as British intelligence warns of rumors of a Russian-engineered coup in Ukraine, the West waits to see what's happening and prepares for the next moves.


Well, that is, everybody in the West except the Biden administration. Instead, the Biden State Department is bringing back a tactic from the Obama years — a little stunt I like to call "hashtag diplomacy."

Yesterday, the Ukrainian Foreign Ministry tweeted the remembrance of an event that took place 32 years ago that day.
***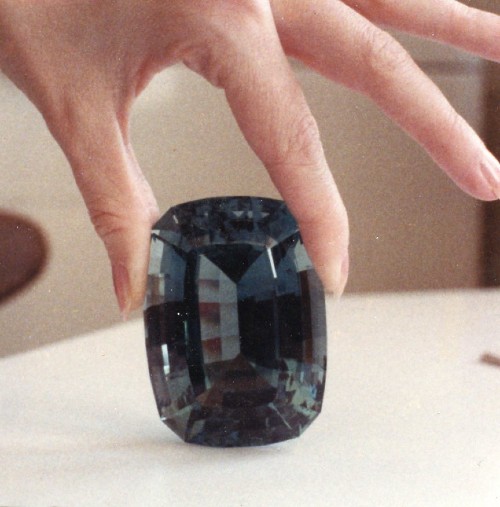 Creeper submitted this and I was wondering when I would use it. Well the following story certainly comes close.

Talk about phantom nipple pain.

Student, 19, freezes his nipples off after emptying two cans of Lynx on them

One day in his school changing rooms, the student, who asked not to be named, was challenged to empty two full cans of Lynx onto his nipples before a friend flicked them off

A student lost his nipples after freezing them with two cans of Lynx for a dare before his mate flicked them off.

The teenager, who attends the University of Liverpool and asked not to be named, was challenged to empty two full cans of deodorant onto his nipples.

Despite saying that he'd do it again, the teen concedes that "it was stupid," adding: "Now I've got no nipples."
Our world is full of imbeciles.
***

Bill Maher is a smarmy liberal. But as a broken clock is correct twice a day, he is correct when it comes to the Kung Flu tyranny. Too little and too late.

ight now and it should not be anymore," the Real Time with Bill Maher host says as the HBO series prepares to kick off its 20th season tonight. "And I think the big discussion on our show Friday night when we go on, is should we continue with the Covid policies we've had in the past?"

Set to feature a one-on-one interview with On Tyranny Graphic Edition: Twenty Lessons from the Twentieth Century author Timothy Snyder and panelists Rep. Ritchie Torres (D-NY) and Honestly podcast's Barri Weiss, the Real Time 20th season debut will undoubtedly see professional contrarian Maher also tackle the legacy and possible future of Donald Trump. Even with a tendency to lapse into grumpy old white man mode and false equivalencies when it comes to the culture wars, Maher has proven an unsparing Cicero of sorts against the tyranny of Trumpism and the frequent ineptitude of American liberals.
***

Oh you bet it's fast. Wink, wink. Nod, nod. The purveyors of the Kung Flu have a speedy test.

BUM DEAL China brings back anal swab testing for Covid in world's most brutal lockdown two weeks before Winter Olympics begin

CHINA has brought back its "undignified" anal Covid swabs just two weeks before the Beijing Winter Olympics begin.

The Communist regime claims the virus test — which involves inserting a 5cm long saline-soaked swab up a patient's bum and rotating it — is more accurate than other on-the-spot virus tests.
***
The GOP needs more Laura Loomers and fewer Kevin McCarthys.

Florida GOP challenger CONFRONTS 'Team McCarthy' at NRCC donor retreat about LIZ Cheney, Donald Trump.

Laura Loomer has been cancelled. She's also running for congress in Florida and does not have a good chance of winning. That's not the only reason to run, but I'm just saying the odds aren't great. And the NRCC's incumbent protection policies are part of why.

When Loomer asked a question at the NRCC event in Florida she was immediately stomped on by Tom Emmer trying to shut her down, but not before she could ask why Liz Cheney wasn't on "Team McCarthy's" top targeted incumbent list.
***
Kyle Rittenhouse used his AR-15 to defend his life. Many don't think he should have had a gun, ignoring the fact that he'd have probably been dead.

Now that he's over 18, there's little reason he can't have an AR-15. Especially since he's not a convicted felon, much to the chagrin of many.
***

The principle of the government school denies it. However, I wouldn't doubt a "Furries" litter-box in a restroom.

A SCHOOL in Michigan has bizarrely been accused by outraged parents of installing litter boxes in bathrooms for students who identify as cats and dogs.

Midland Public Schools Superintendent Michael E. Sharrow took to Facebook on Thursday to deny the claims, insisting no litter box accommodations had been made for any students who identify as a "furry."
***

More "Truth is stranger than fiction."

Two men hit by woman falling out of window… who was looking at another man who fell off rooftop

Luckily, everyone involved is expected to pull through.

The vicinity of a single building in downtown Yokohama suddenly became a danger zone one afternoon when a bizarre chain reaction of falls left four people injured.

The incident began shortly after 4 p.m. on 21 January, when police received a call that a man in his 40s or 50s had fallen from the rooftop of a five-story building. In addition to the height he also reportedly had fallen in a very narrow gap between the neighboring building.

After the initial fall, a woman in her 40s looked out a window on the third floor of the same building to see what happened. However, in doing so, she lost her balance and also fell out. At the same time another man was looking through a window on the second floor to see what happened.

The woman who fell out the third floor window hit the man in his 30s in the head, while he was looking through the second floor window She then hit another man, also in his 30s, who was standing on the ground.
***
Jesus Christ is the Son of God. He is not the Daughter of God.

WATCH: 'Woke' Preacher Says That Jesus 'Transgendered Himself' When He Washed The Disciples' Feet

Some people clearly don't understand that the Bible is supposed to change them and not the other way around.

A clip from a June 2021 panel in London on "queer theology" is rapidly spreading on social media.

It shows a man wearing a priest's collar talking about how he thinks that Jesus "transgenders Himself on a number of occasions."
***
The ONT Musical Interlude
Born on this day: 23 Jan 1953
Robin Zander, singer, songwriter from American rock band, Cheap Trick, who had the 1979 hit single 'I Want You To Want Me', and the 1988 US No.1 single 'The Flame'. via thisdayinmusic.com
&&&
On this day: 23 Jan 1978
American musician and songwriter Terry Kath, best known as the original guitarist, and founding members of the rock band Chicago accidentally shot himself dead. After a party at roadie and band technician Don Johnson's home in Woodland Hills, Los Angeles, California, Kath picked up a semiautomatic 9 mm pistol and, leaning back in a chair, said to Johnson, "Don't worry about it ... look, the clip is not even in it." To satisfy Johnson's concerns, Kath showed the empty magazine to Johnson. Kath then replaced the magazine in the gun, put the gun to his temple and pulled the trigger. Apparently unbeknownst to Kath, however, there was still one round in the chamber, and he died instantly from the gunshot. via thisdayinmusic.com
***

Ahh the things we do for love. Genius Award Winner.


Woman in jail for allegedly attempting to get her boyfriend out of jail

LEE COUNTY, Miss. (WCBI) – A woman is in jail for allegedly trying to get her boyfriend out of jail.

Stephanie HouseThe Lee County Sheriff's Department arrested Stephanie House, accusing her of forging a fax with a Lee County Circuit Court I.D. and sending it to the Lee County Adult Jail.

A fax? Why not a cake and file?
***

What a great way to get some exercise in. Tonight's Feel Good Story of The Day.

Football Coach Sends Team To Shovel Snow For The Elderly

A high school football coach in Pennsylvania swapped weight training practice with snow shoveling for neighbors in need.
***

Weekly commenter stats for week of 1-23-2022

Top 10 commenters:
1 [679 comments] 'Sponge - Remembering Oregon Muse' [95.32 posts/day]
2 [547 comments] 'Joe Mannix (Not a cop!)'
3 [538 comments] 'TheJamesMadison, Searching with John Ford'
4 [456 comments] 'Aetius451AD'
5 [405 comments] 'Insomniac - Outlaw. Hoarder. Wrecker.'
6 [385 comments] 'Warai-otoko'
7 [384 comments] 'Commissar Hrothgar (hOUT3) ~ Lie back and think of the sweet graft! ~ '
8 [372 comments] 'Wolfus Aurelius'
9 [371 comments] 'Skip '
10 [350 comments] 'Tonypete'
Top 10 sockpuppeteers:
1 [194 names] 'MiklosWatch' [27.23 unique names/day]
2 [65 names] 'Duncanthrax'
3 [64 names] '18-1'
4 [42 names] 'Count de Monet'
5 [42 names] 'In Reel Life (yes, dummy, on purpose)'
6 [39 names] 'OrangeEnt'
7 [38 names] 'Helena Handbasket'
8 [31 names] 'Axeman'
9 [31 names] 'G'rump928(c) '
10 [31 names] 'f'd'
***

Tonight's ONT has been brought to you by Some Peoples Children.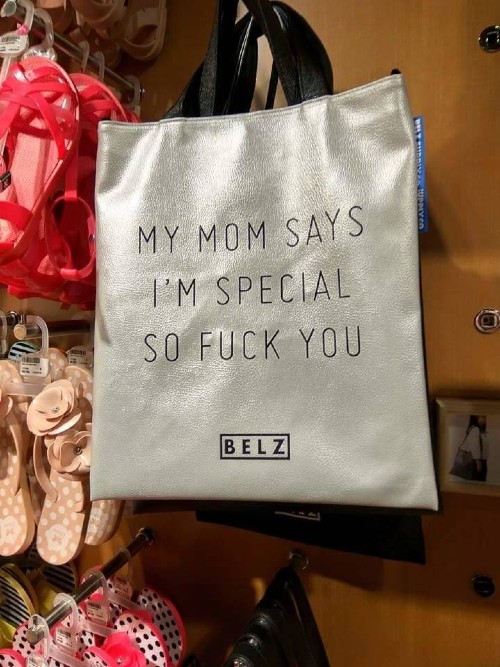 Notice: Perhaps posted with permission by the Ace Media Empire, AceCorp, LLC & Mis. Hum. Enterprises. This ONT has proudly been produced in the USA.


posted by Misanthropic Humanitarian at
09:48 PM
|
Access Comments