« Unexpectedly, Retail Sales Fell a Huge 1.9% This Christmas Season
|
Main
|
Marilyn Mosby, Freddie Gray Prosecutor, Indicted for Lying on a Loan Applications »
January 14, 2022
Ray Epps' Lawyer: My Client Is Definitely Not an FBI Agent, and I Should Know, Because I Am In Fact a Former FBI Agent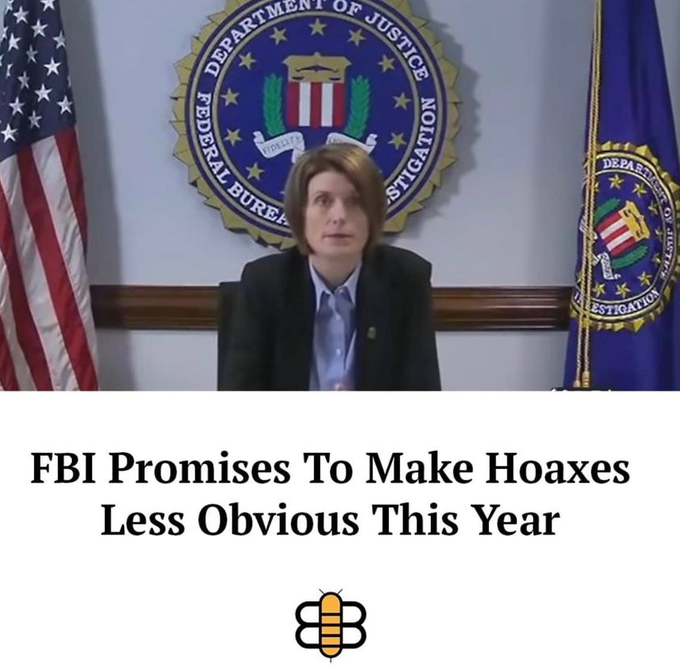 Ray Epps, who is totally not an FBI asset, has a lawyer who is, in fact, a former FBI agent.
Yeah that checks out. That is exactly what I should have expected.
"Please refer any questions to our attorney John Blischak," Epps wrote. "He will be happy to answer your questions, as I've been advised not to talk to anyone at this time."

When reached by phone the next morning, Blischak vigorously denied that Epps is a federal informant.

"He was interviewed by the FBI in Arizona," he said. "I was present during that interview, and unequivocally he is not an FBI informant."

Asked whether Epps is an asset for any government agency--law enforcement, intelligence, or otherwise--Blischak said, "Not to my knowledge."

Then why didn't Department of Justice officials deny any connections to Epps?

"Knowing the FBI as I do, they're not going to comment one way or another," Blischak said.

...

The Epoch Times asked whether Epps was under oath during his interview with the Jan. 6 Committee or with the FBI. Blischak didn't directly answer the question, instead explaining that when FBI agents interview individuals, they typically aren't under oath.

...

As to why his client hasn't been charged, Blischak exclaimed, "Because he's not guilty! He has a good attorney."

Blischak is a former FBI agent, working in Cleveland and then Arizona from 1974-85.
Say, wouldn't a confidential informant have a general legal license to deny his confidential informant status?
Well, the FBI won't deny it, but the Committee ring-lead by Adam Schiff -- who repeatedly lied about having personally seen direct, irrefutable proof that Trump had a secret collusive deal with Russia -- was instead tasked with denying it, and that's plenty good enough for me!
I just got another email from Corky: "Eveh I knowh beddeh thah to belieh thih lyieh bug-eyeh sodomyeh fuh."

posted by Ace at
04:00 PM
|
Access Comments