« Colonialism for me, but not for thee [Joe Mannix]
|
Main
|
Emails: Fauci Was Warned That Covid Was Likely "Engineered" at Wuhan Lab, But Covered It Up »
January 12, 2022
Inflation Soared 7% In 2021, Making Brandon's First Year the Worst For Inflation in Forty Years
Inflation hasn't been this bad since the first time Biden was diagnosed as a mental degenerate.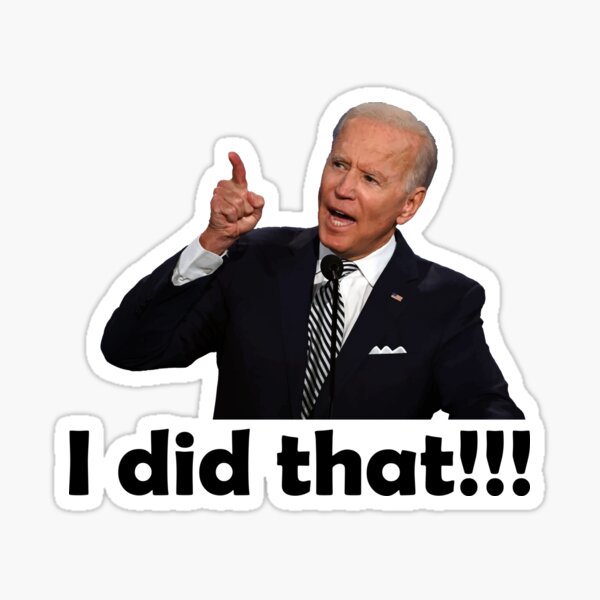 Prices in December increased 0.5%, according to the Bureau of Labor Statistics. And while that's a lower jump than the 0.8% increase in November, there's not much to be excited about; the price for goods and services has increased 7% from Dec. 2020 to Dec. 2021, accounting for the highest inflation rate since 1982.
These items have seen some of the highest gains over the past 12 months:

Meats, poultry, fish and eggs: 12.5% increase
Fruits and vegetables: 5% increase
Electricity: 6.3% increase
Furniture and bedding: 13.8% increase
Women's dresses: 8% increase
Jewelry and watches: 7.2% increase
Rent of primary residences: 3.3% increase

Things like gasoline and airfare saw giant price increases over the last year, in part due to prices being deflated by lack of demand at the onset of the pandemic (used cars and trucks, for example, saw a 37.3% price increase from Dec. 2020 to Dec. 2021).
The Daily Mail ran this graphic: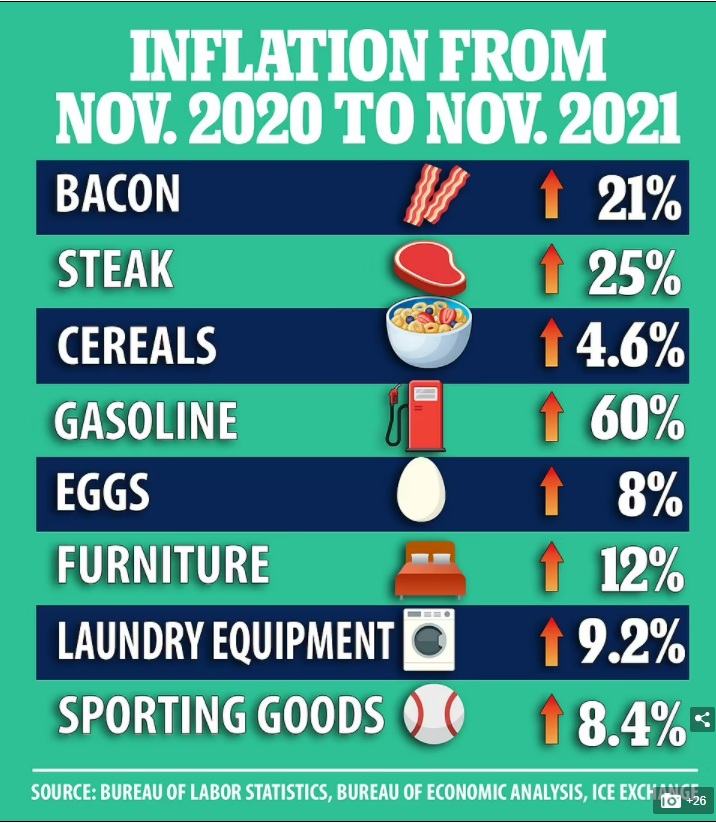 Even the White House's in-house newsletter the Washington Post struggles to put the Brandon-ordered positive spin on it.
The bumpy economic recovery has had policymakers, economists and Americans households grappling with greater price hikes for groceries, cars, rent and other essentials.

The latest inflation data, released by the Bureau of Labor Statistics, showed prices in December rose to a 40-year high, climbing 7.0 percent compared with the year before.

For months, officials at the Federal Reserve and White House argued that pandemic-era inflation will be temporary. But they've had to back away from that message, which was increasingly hard to square with what was happening in the economy -- and the way Americans experience it.

Related: Wrong-Way Brandon bumbles again.
It's an older incident but some (fake) audio has been added.
Update: Twitchy points out that the last time yearly inflation was this high, this was at the top of the charts.

posted by Ace at
12:33 PM
|
Access Comments